Under The Sink Built-In Shelf
I've got a fairly easy building project to share with you today. Another goodie from our bathroom makeover. One that honestly you probably never saw, since I don't think I shared the inside of the cabinets. Today we are addressing that blessed area under the sink.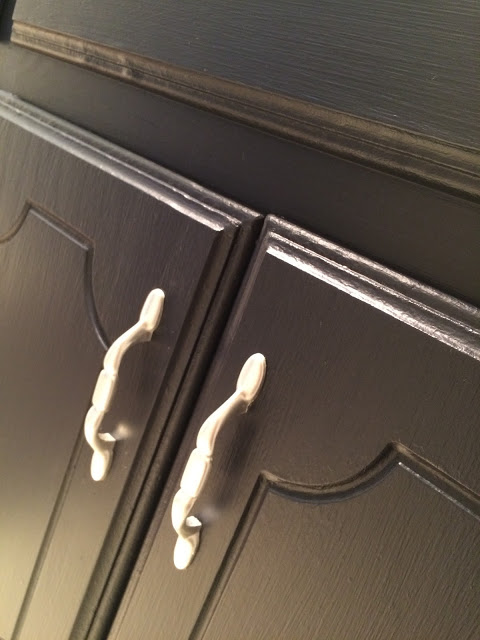 Cabinet space under the sink is a space that always goes under-used I think. We never know what to do with that big open space.
Since we removed the cabinet above the toilet, I knew I was going to need to use this space. And, if I was going to use this space, it needed to be more useful!!
So, we dug through our scrap wood and found enough pieces that would work to build an extra shelf! I didn't really care that much what the wood looked like or if it matched, since I knew it was all getting painted out.
The bottom of the cabinet had sustained some water damage and was no longer flat. To solve this issue, we cut a piece of wood to fit and slid it into place. Nailing or gluing was not necessary. The weight of the wood will hold it in place.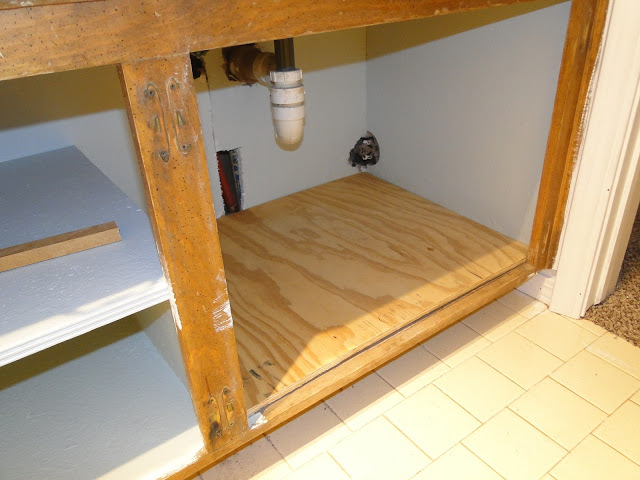 Then we measured and cut a few more pieces – top of shelf, side of shelf, and two support pieces to help hold it all in place – under the shelf on the left side and beside the side piece on the right side.
We nailed all the pieces together in place and there ya go!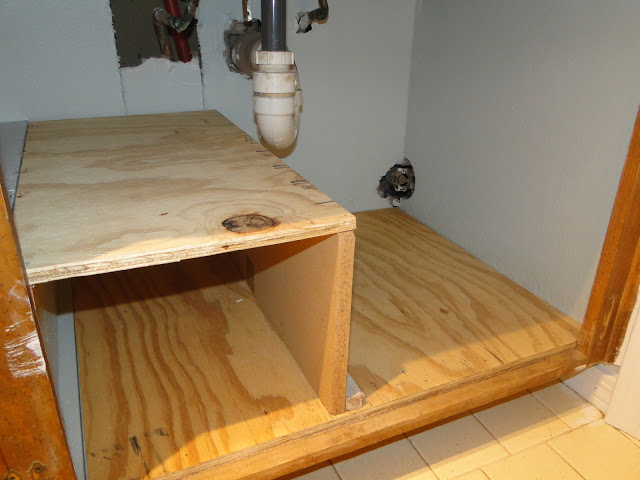 Way better available space now!
I just realized I never took a picture of it after it was all painted out! Bad blogger! I'll be back soon with that and pics of how I organized the space inside the vanity to make it work for our family. Thanks for stopping by today!!