Now that the holidays are over and I have my brain back, I want to share a couple of the DIY projects from our bathroom makeover.
First up, our DIY board & batten.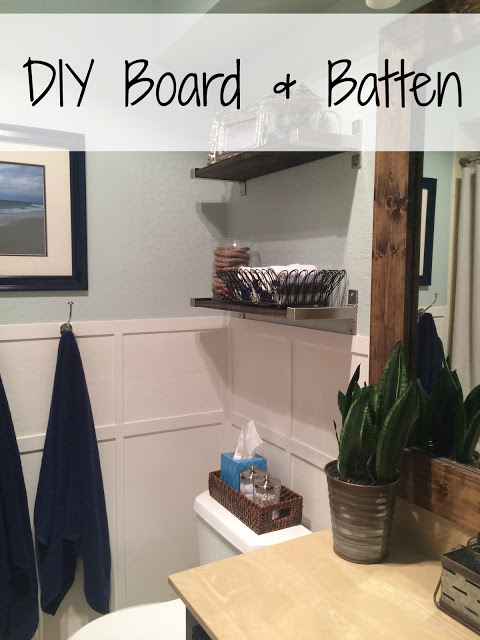 Liquid nails (optional but I liked using it)
Finishing nails and hammer
(or finish nail gun)
Saw (hand miter saw works just fine)
And of course paint color of your choice
First step was to prime the wall. Especially since we were going with a traditional white finish. (You'll see in later pictures that I also went ahead and painted the top half of the wall – really doesn't matter which one you do first.)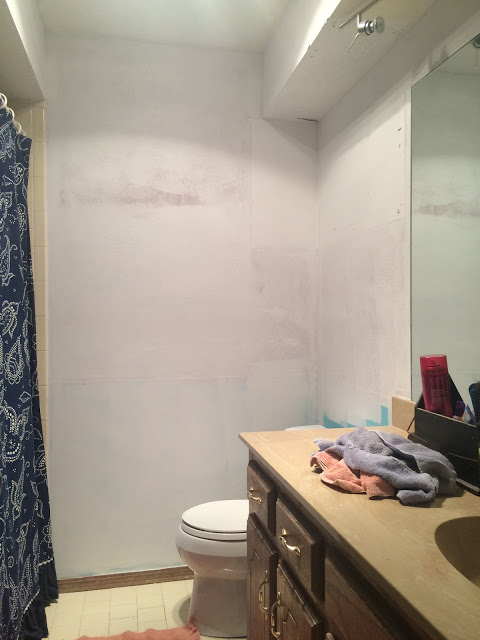 Next was to purchase supplies. I found my lattice wood at home depot with the molding. Looks like this.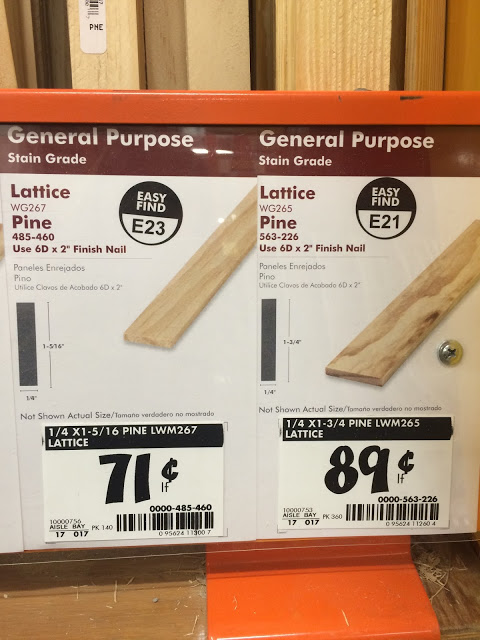 We used 1″ and 1 3/4″ width to get the look we wanted. It is sold here by linear foot. Hubby cut it down to an approximate size in the store to make it easier to transport.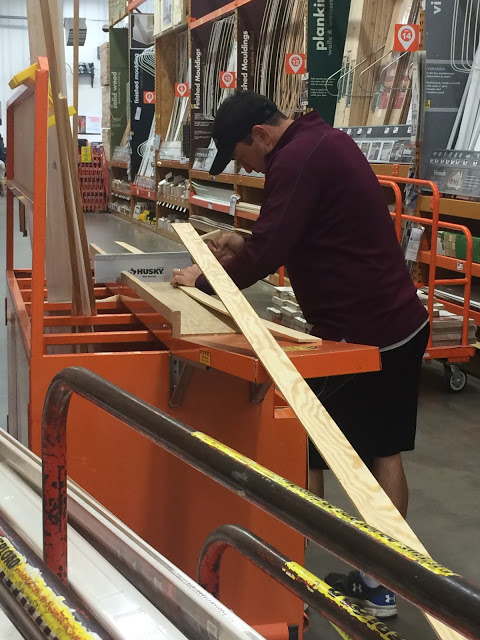 Start with your horizontal pieces first. Measure and cut to size each piece. I used a 1″ piece along the bottom since I was leaving the baseboard, but the other two horizontal pieces are 1 3/4″.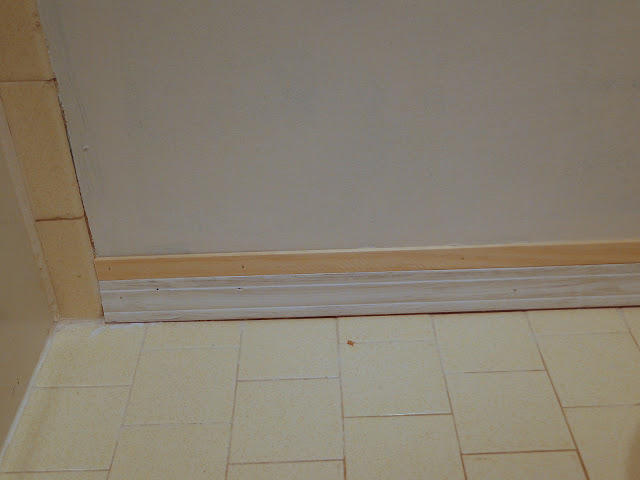 Apply liquid nails. (look for the type made for paneling)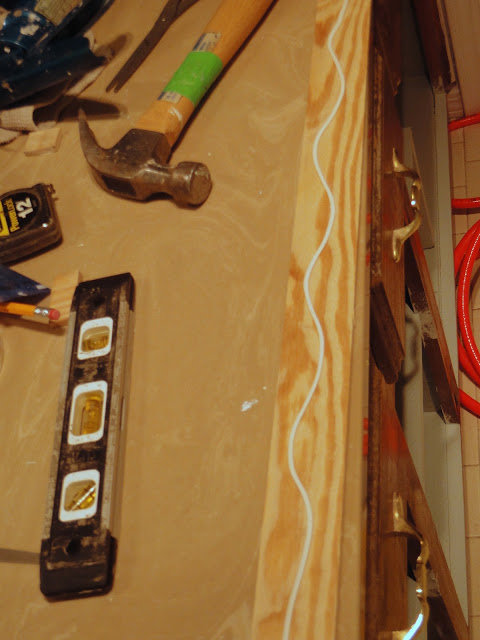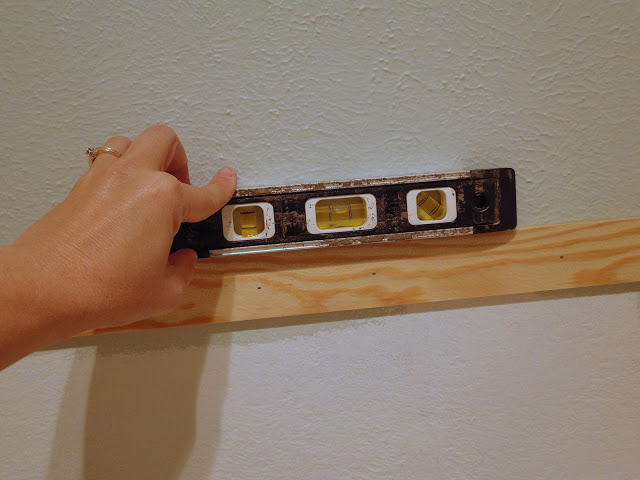 Nail in place. This little guy was a Christmas present and he made this job a lot easier, but it is totally doable without.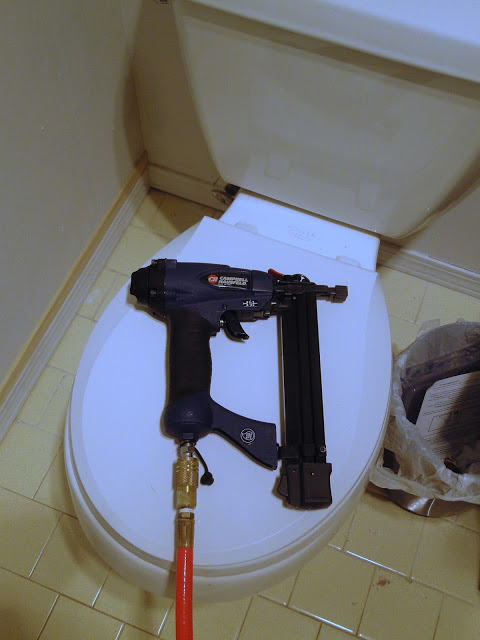 Continue with all horizontal pieces.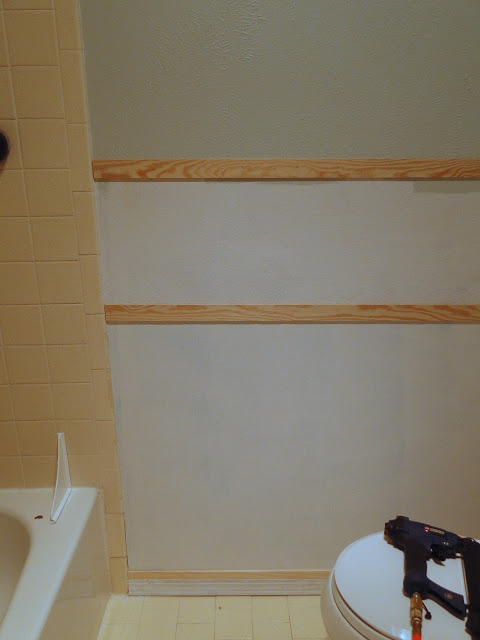 Now it is time to add the vertical pieces. To measure each piece to size I simply held it in it's place and marked and cut.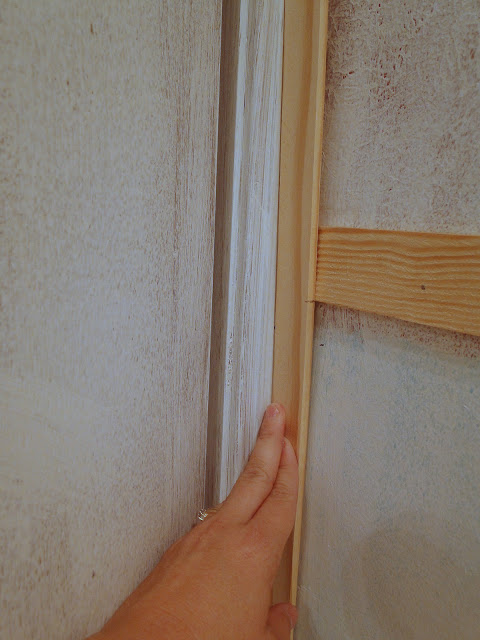 These are the same as the others – glue, level, nail. I will pause here to talk about the spacing of all the boards. This is a matter of taste really. Check out the internet for pictures of all different kinds of board & batten. The options are endless. I will admit that the spacing between my vertical pieces is not the same around the room. I went by look. I knew how many vertical boards I needed to get the look I wanted, measured the width of the space, did some division, and came up with the placement. This might have actually been the hardest part of the whole project!!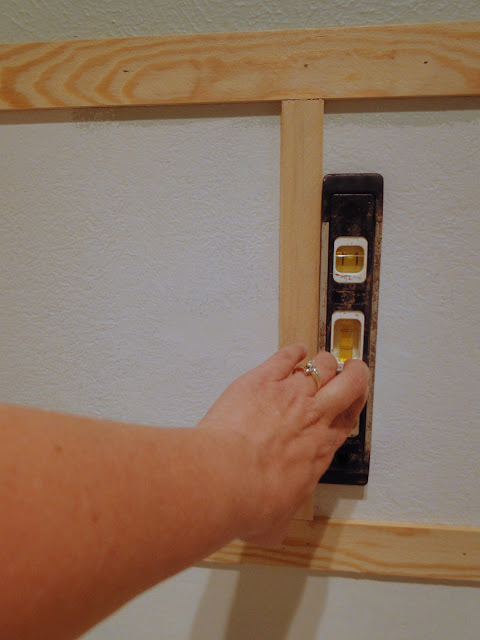 After all your wood is in place, you will want set your nails with a nail set. Then I would recommend that you sand the wood. This wood is not great quality, smooth wood, so this step will help it look even better. Then you will need to get busy filling all the nail holes, and caulking between the wood and the wall, and filling any cracks left behind from human error.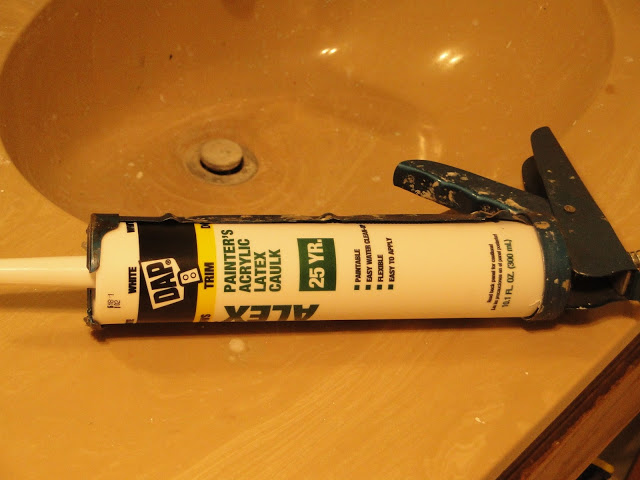 Lots of caulk, tired fingers, necessary evil to make the end product look good.
The last step is just paint – you will want to prime the lattice wood, and then paint all surfaces, including the wall, with the same paint.
And you are left with this!!
The look I wanted at a fairly reasonable cost, and a doable DIY, all things I LOVE!