You guys!! Today is the day!! If you are here for the first time, welcome! You might want to start here and catch up on the back story and progress and then come back, ok? Thanks again so much to Linda from Calling It Home for coming up with and continuing this genius challenge! Seriously some of my most favorite and most hated weeks of the year! HA!! 😀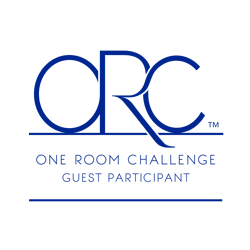 This has been by far my easiest One Room Challenge yet. Maybe because it technically wasn't a whole room. This corner in our living room has been housing our desk for some time now. But, as you can see it wasn't really a pleasing space or an organized space. I could never decide if that hutch gave the illusion of being organized or disorganized.
Some affiliate links used for your convenience. See disclosures for more details.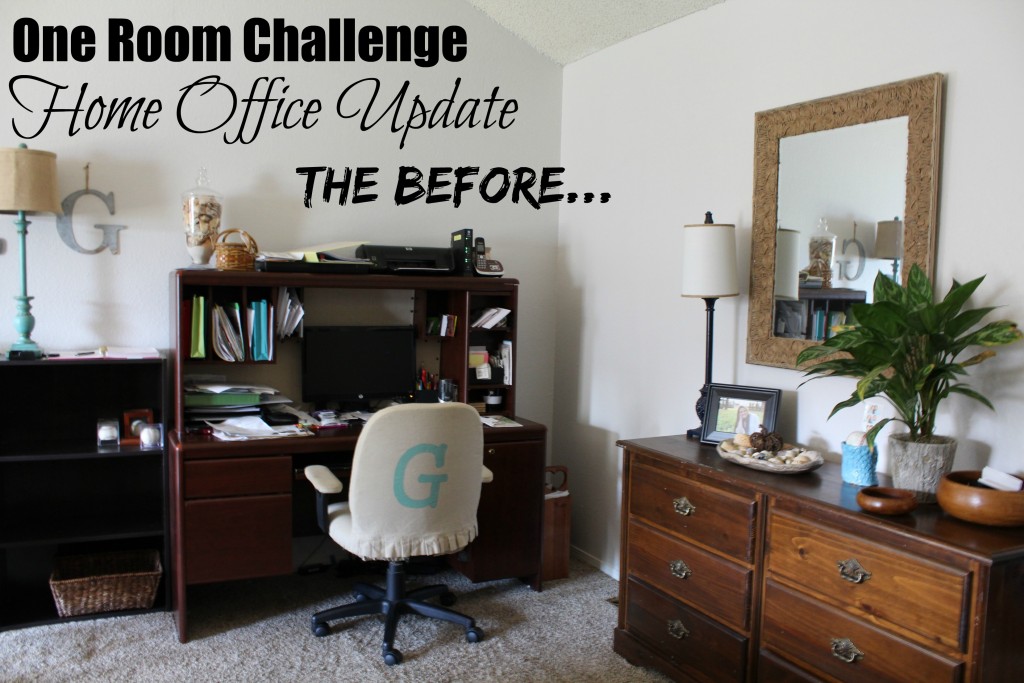 Enough talking, on to the reveal.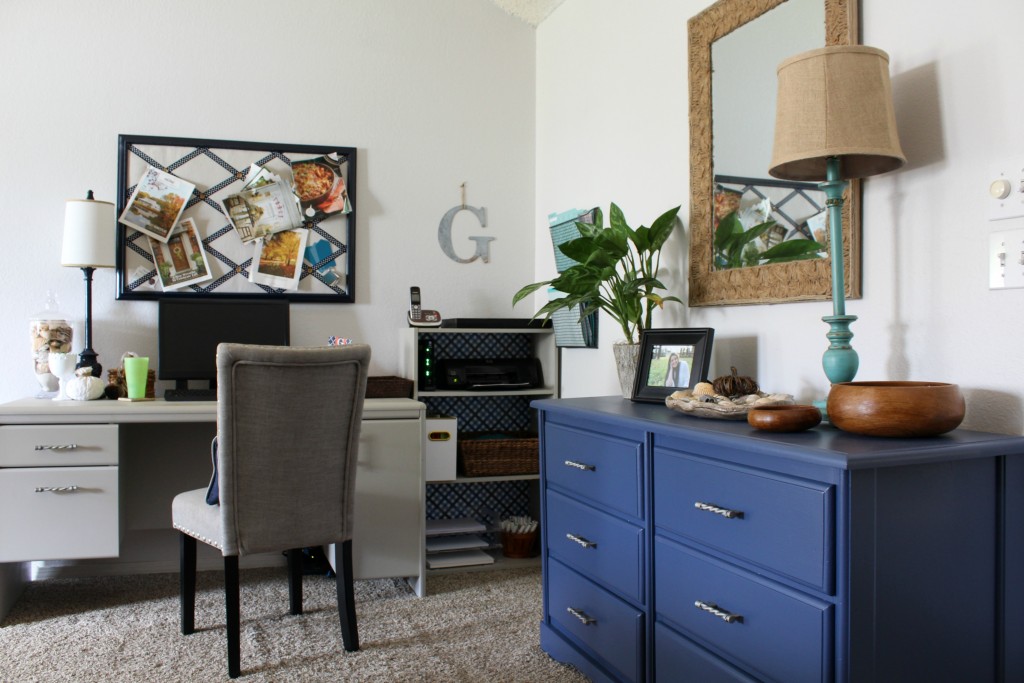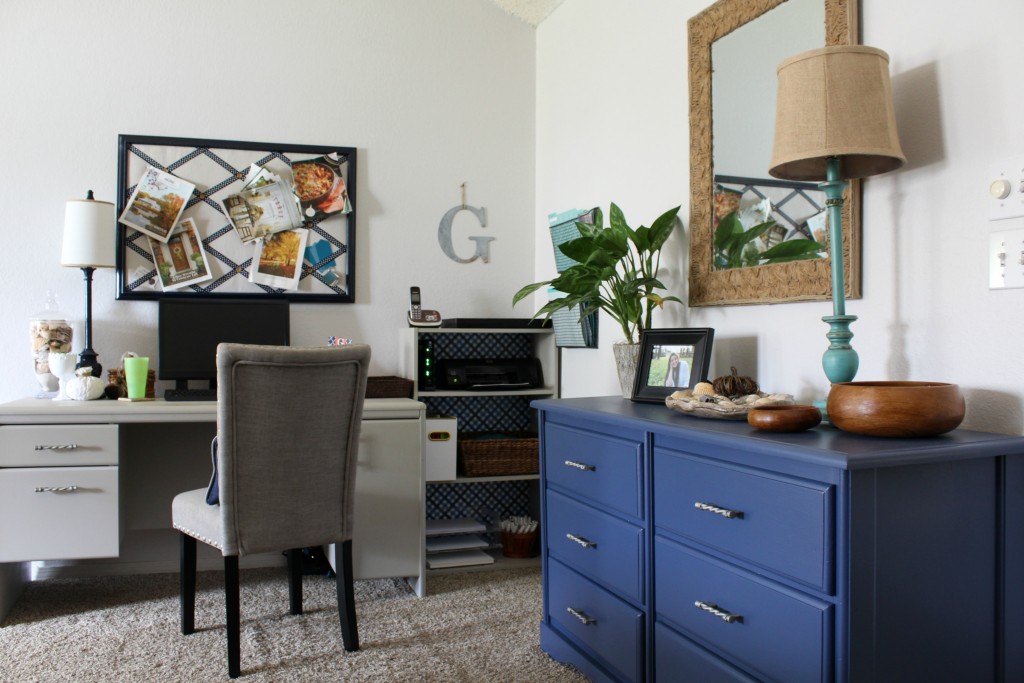 The view from the hallway has much improved!!
Removing the hutch from the desk was huge! Painting everything was just icing on the cake.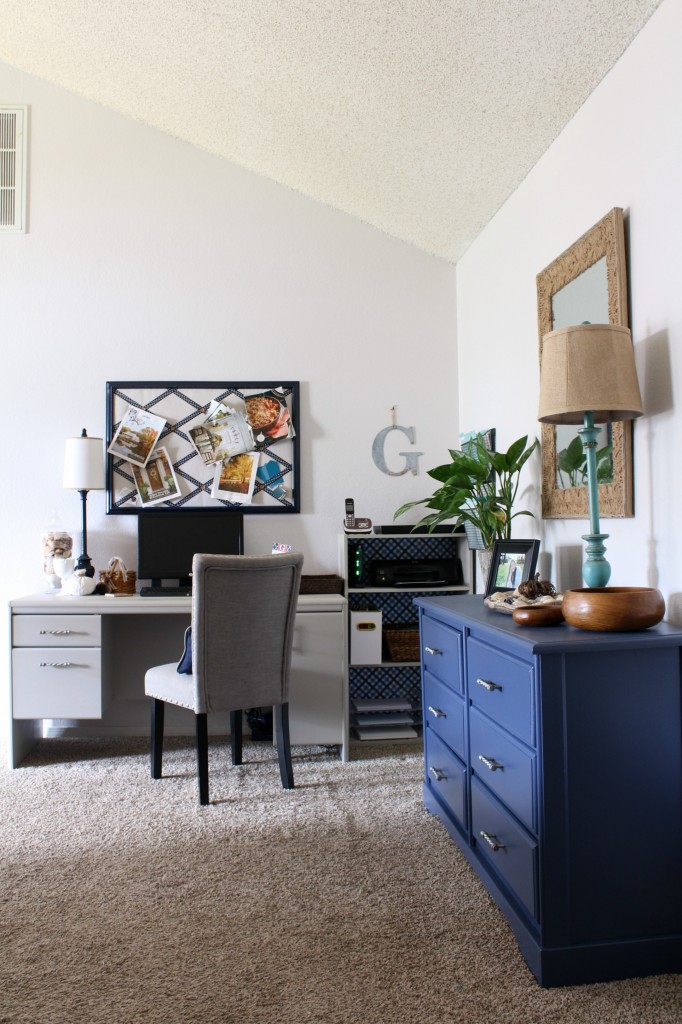 I found a new chair at Hobby Lobby. It's comfy, it matches, and it was under $100. Win!!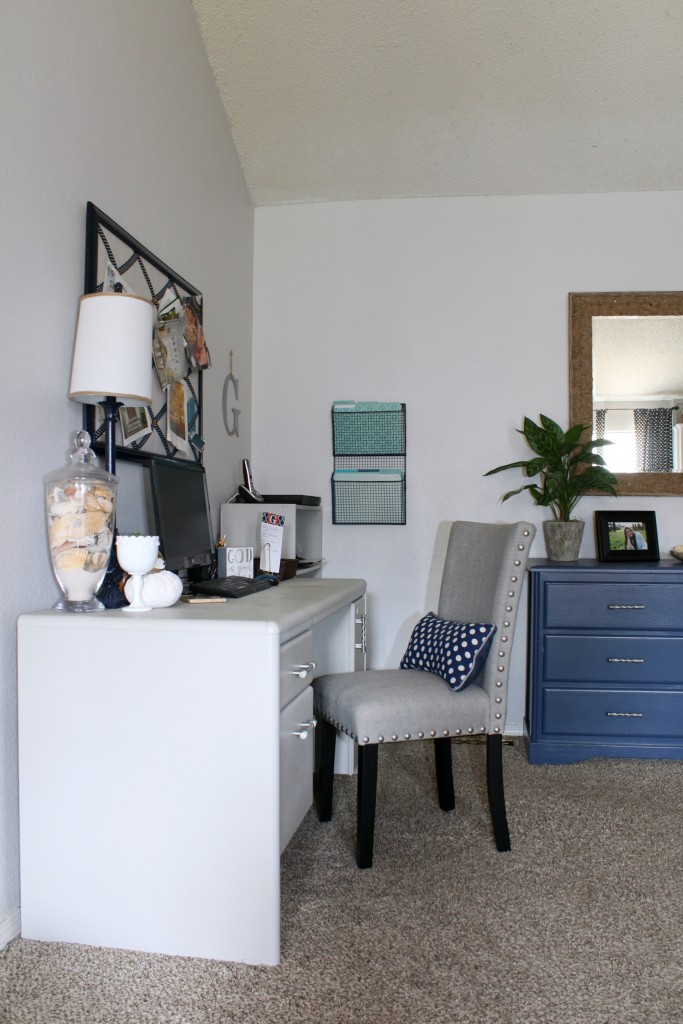 I made a pillow with some leftover curtain material for a little extra back support on those long work days.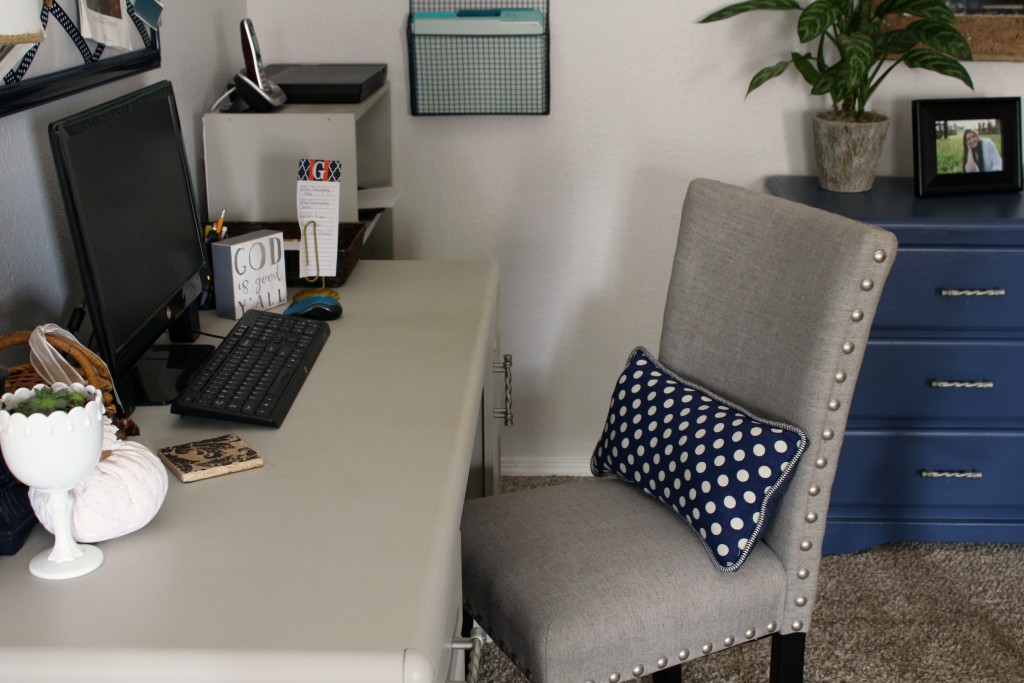 All of our computer equipment – printer, scanner, and router found a new home on this bookshelf. (and yes, we still have a land line  😎 ) This is also where everyday files, and papers are going to land. A file box for files, and a basket for papers that I need but don't need to be filed. I so love how everything is tucked away but still easily accessible for the entire family.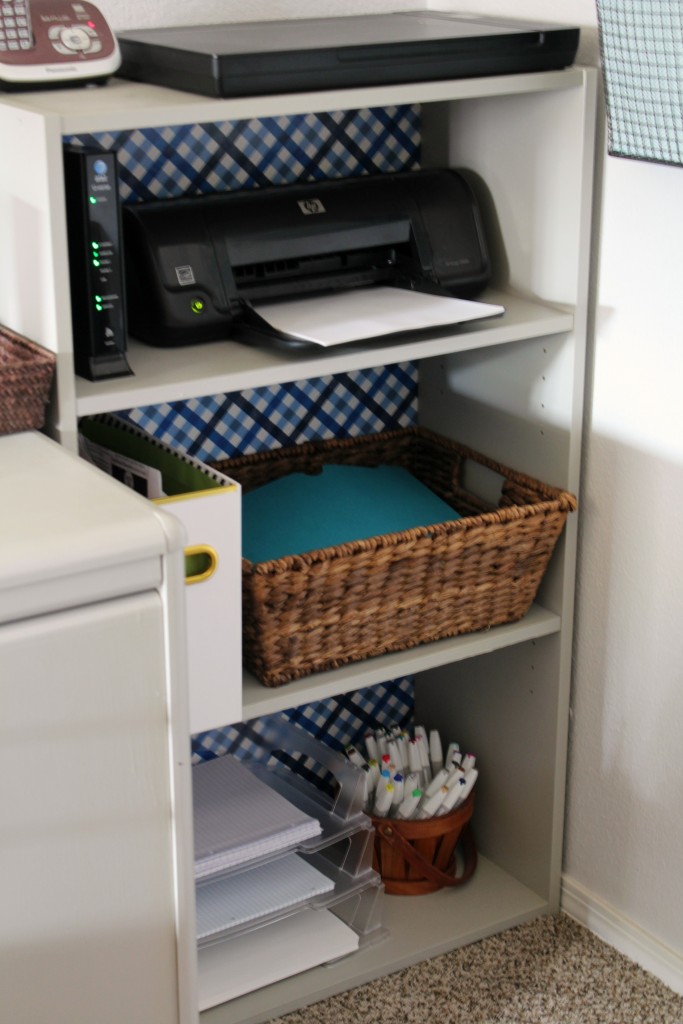 Clear paper trays / File caddy (similar) / Wicker storage basket (similar) / Bookshelf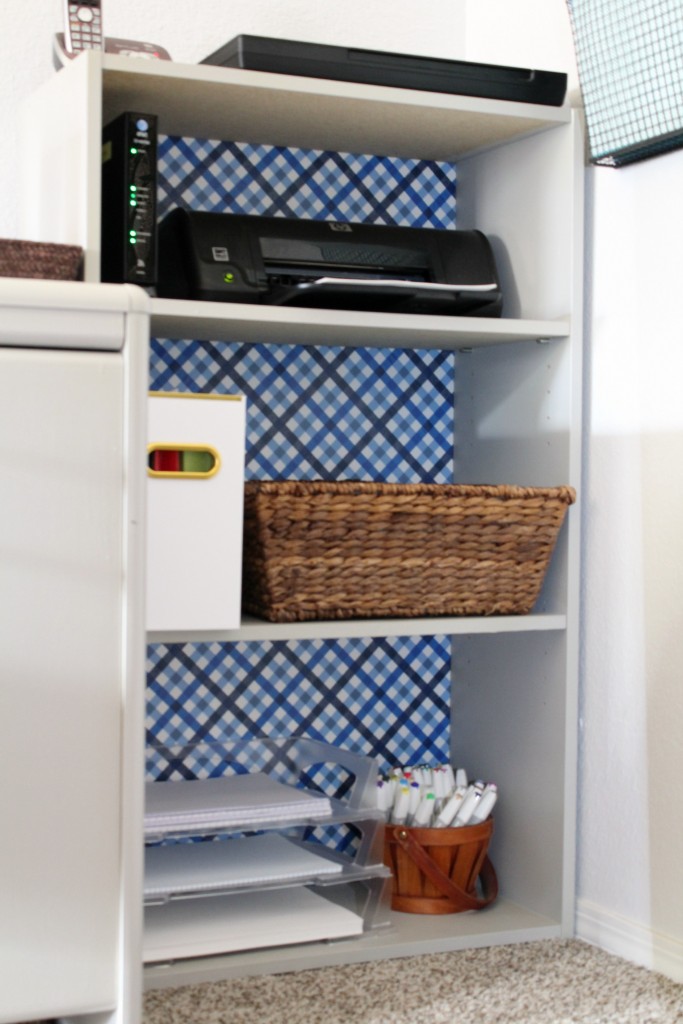 And, it's nice to have some space on the desk for pretty things. 😉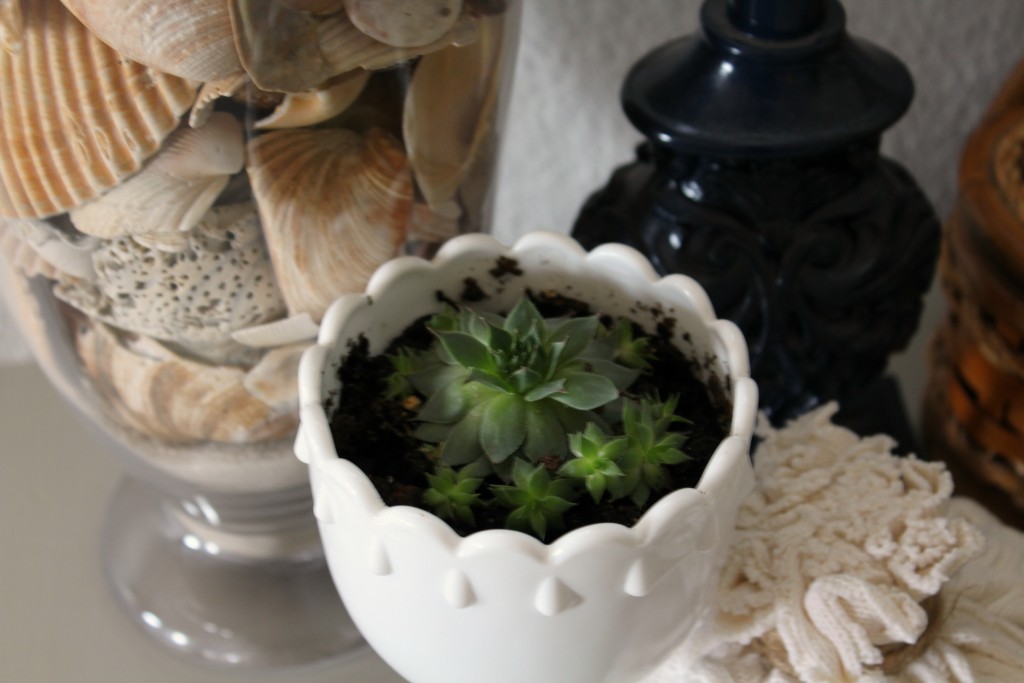 God is good y'all. All the time.
The bulletin board was a DIY I'll share with you soon. It's currently filled with magazine clippings of inspiration. Anyone else still tear out magazine pages??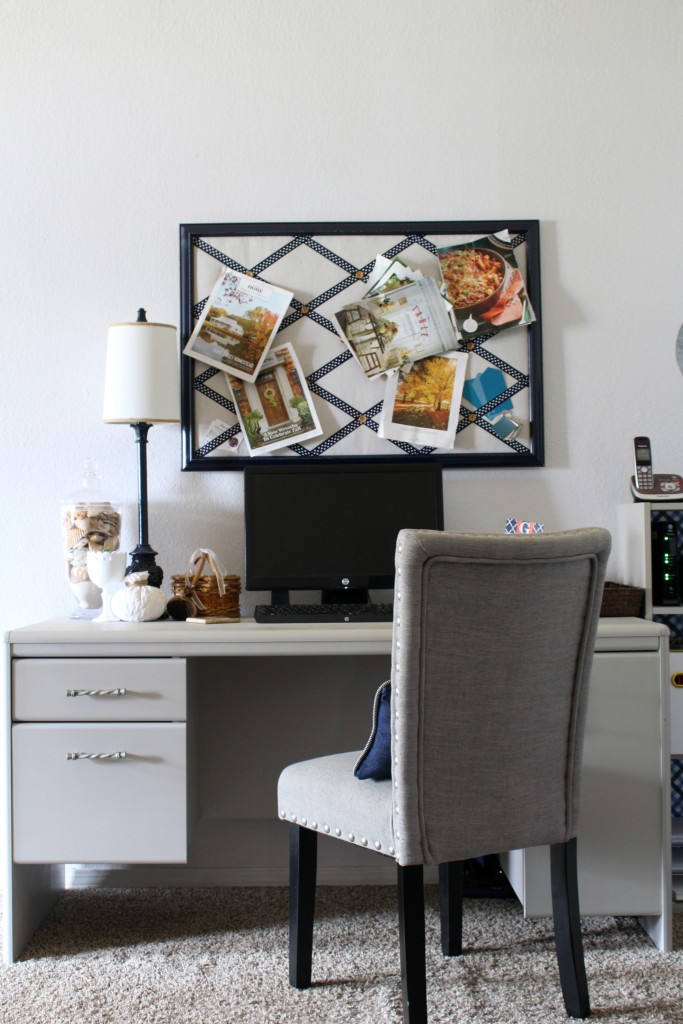 On the wall next to the bookshelf is a wire hanging file holder that I picked up at Hobby Lobby. I'm storing files that need to be accessed more often.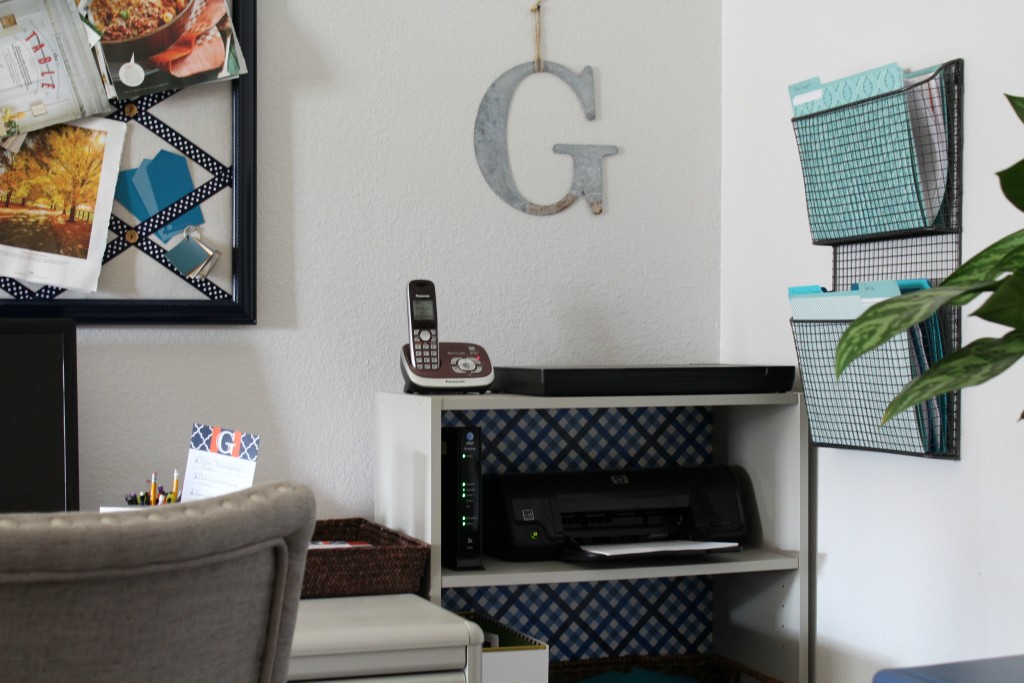 Each kid has a file filled with their schedules or information on upcoming events. So, now they don't have to ask me!! They can go find it themselves! (doing what I can to raise capable adults)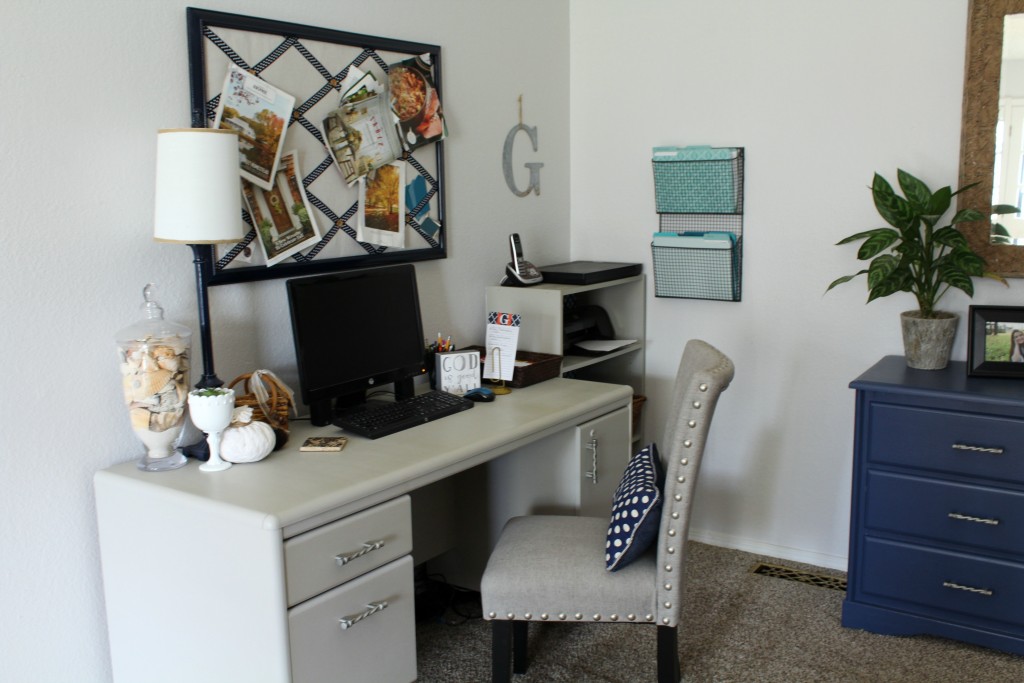 This credenza that I showed you last week is filled partially with office supplies (another post for another day 😀 )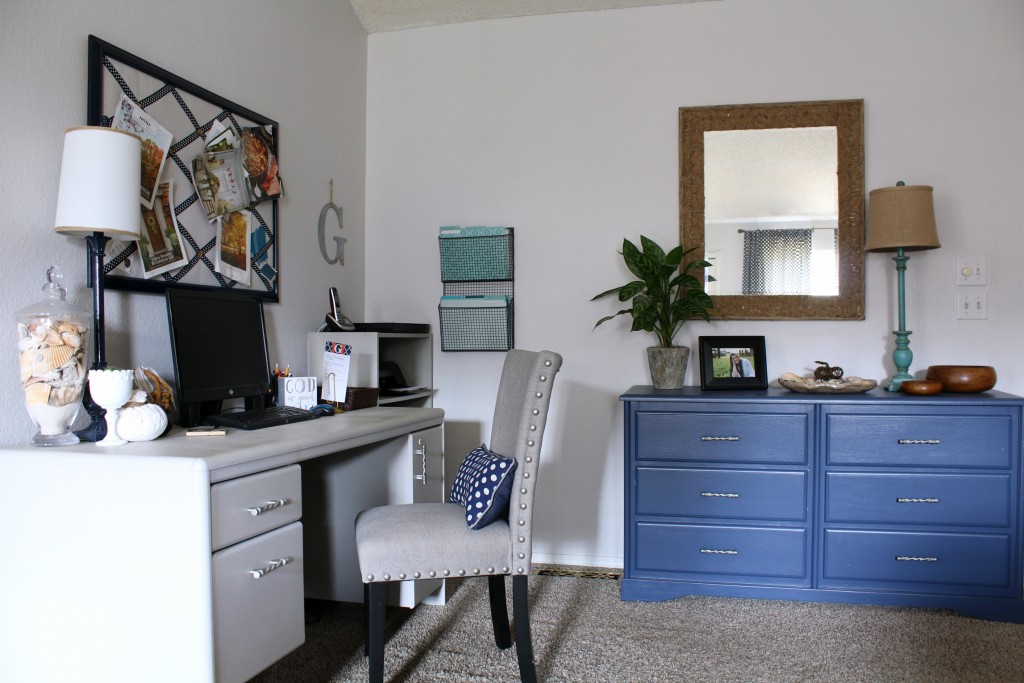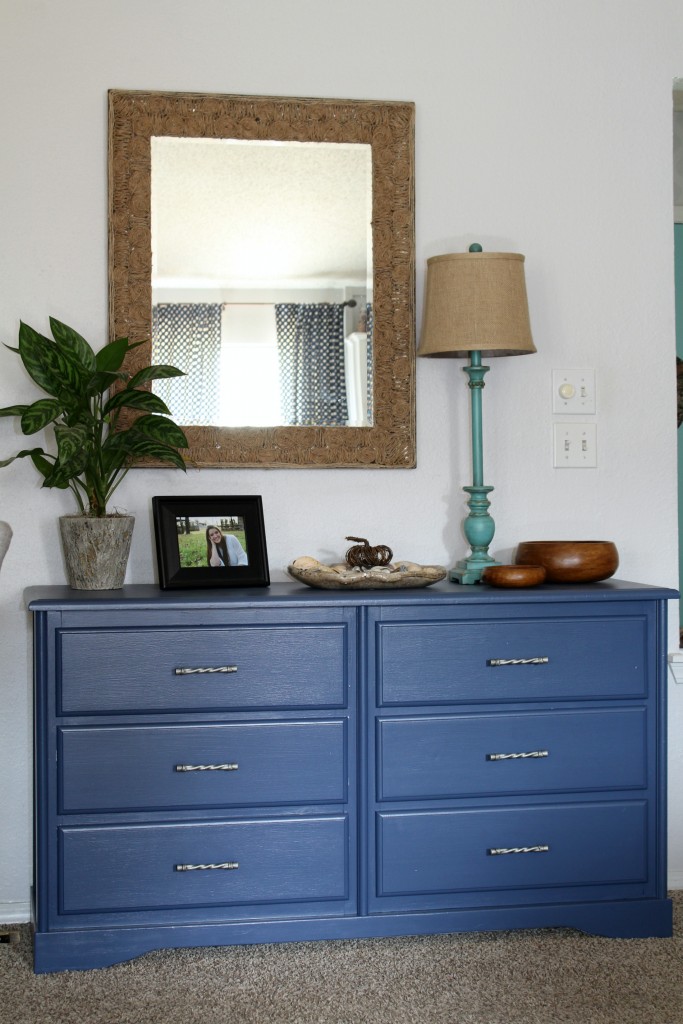 I'm just loving how things look on this side of the room now!!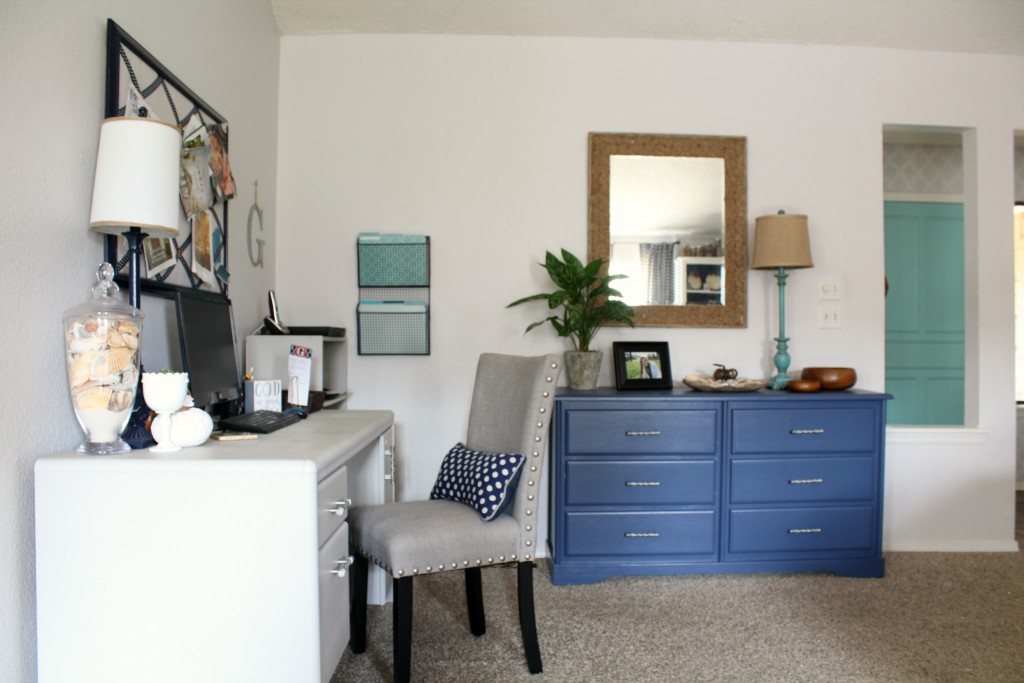 This is probably my favorite pic.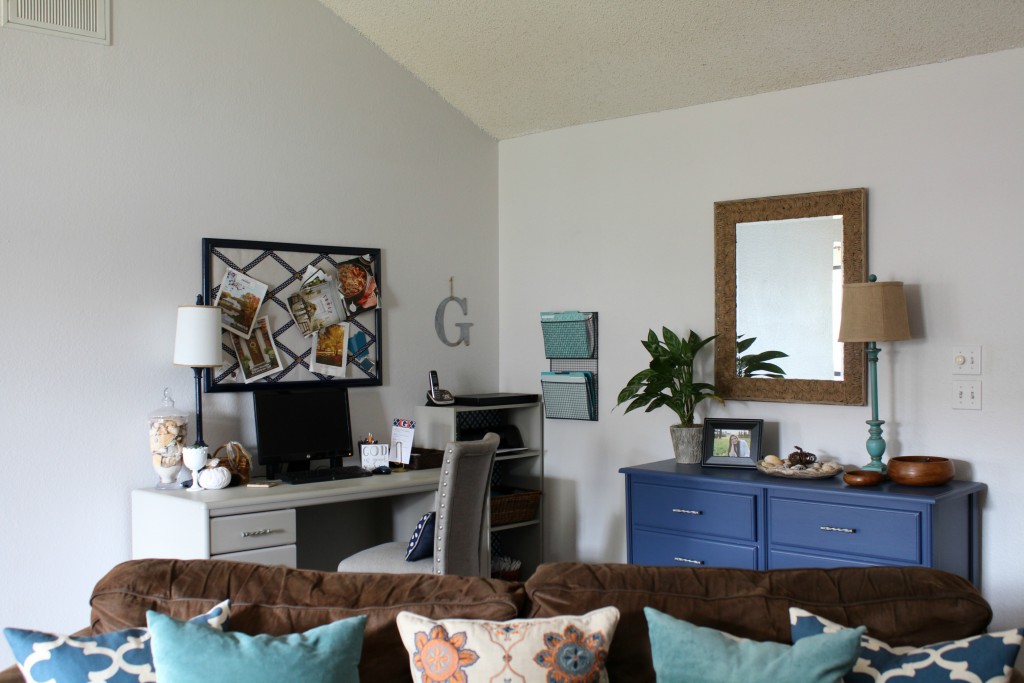 The view from the family room is so much better now!! Before it was just a sea of brown mess and now this area fits with the rest of the family room that we have updated over the past couple of years!
I anticipate great things coming from this new work space, so look out!!
Thanks so much for following along, and cheering me on during this 6 week challenge! Make sure you check out all the other hard working bloggers sharing their reveals today, and also the featured designers' spaces!! Great stuff!!


Like what you see?? Check out my other ORC rooms in my sidebar. Missed the beginning of the challenge? Check out the previous weeks updates here:
week 1 / week 2 / week 3 / week 4 / week 5
 Linking up with TDC Before and After / The Inspiration Gallery / The Creative Circle / The Creative Gallery / Totally Terrific Tuesday / Tutorials & Tips Link Party / Inspire Me Monday / Inspire Me Tuesday / Wow Us Wednesdays / Work It Wednesday / Remodelaholics Anonymous