Happy February friends! It's the month of love, but it's also my birthday month!  😀 I haven't done any Valentine's decorating this year. Not sure why, just haven't really felt like it. Haha! But, as I was moving things around in the kids rooms this weekend I found these tea towels that I bought from IKEA a while back and decided that they would make adorable Valentine's napkins. Did you know tea towels = napkins?? Ha! Well, I think these tea towels are a little on the small side so I think they will work just fine! Maybe a little big but fine. 🙂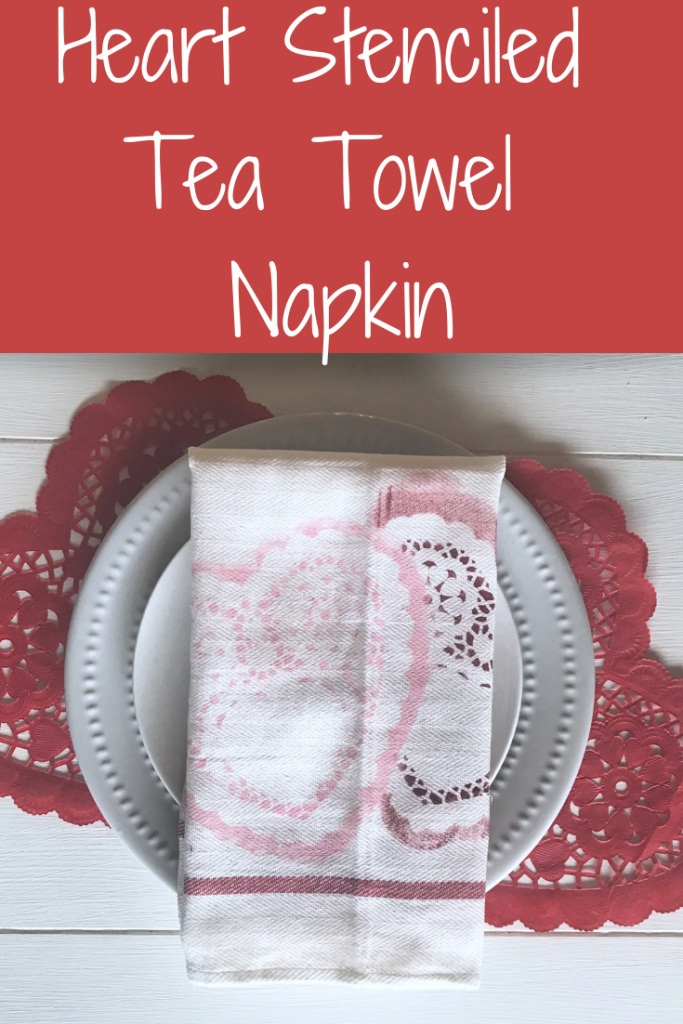 Here are the supplies I started with. As I was pulling all this together I realized that I had already done a stenciling project with these paper hearts that I never shared on the blog. It's so simple, cost effective, and super cute!
Some affiliate links used for your convenience. See disclosures for more details.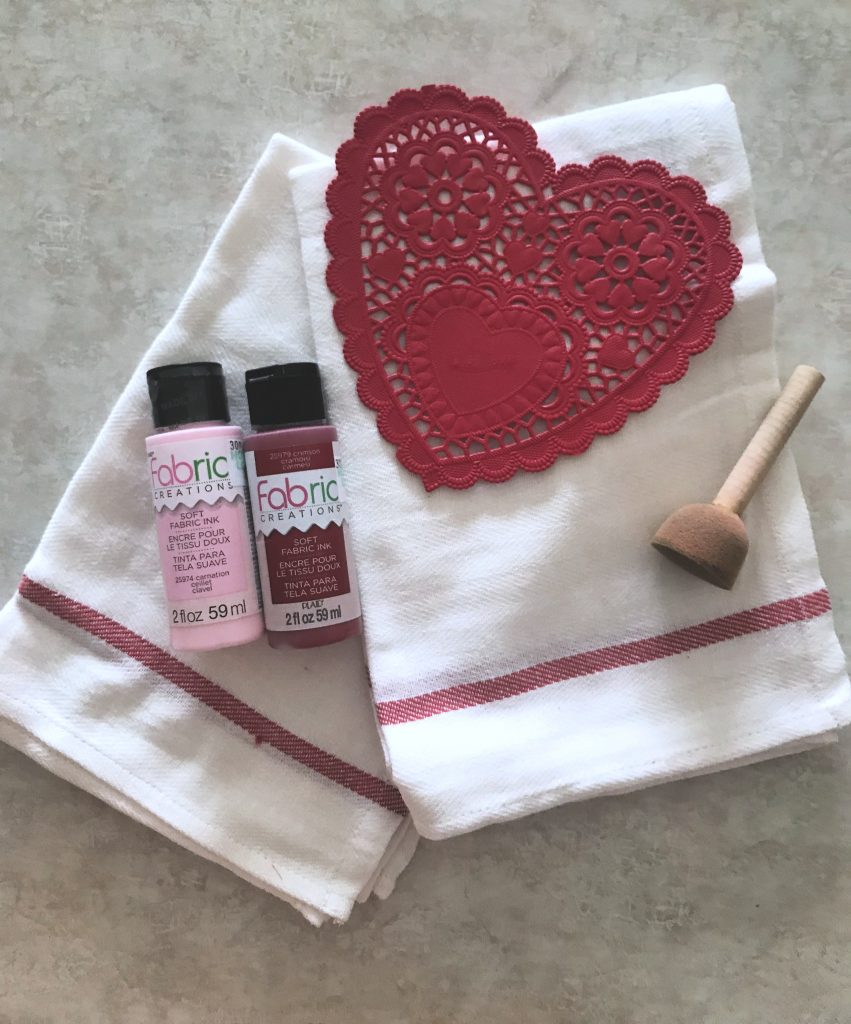 This paint is a new favorite find for me within the last year! It's always been a struggle to find fabric paint that wouldn't stiffen up when it dried without having to mess with adding another medium. But, this is just that! It's great!
The first step is to determine your placement of your stencils (paper heart doilies). I knew I wanted two hearts that were overlapping somewhat.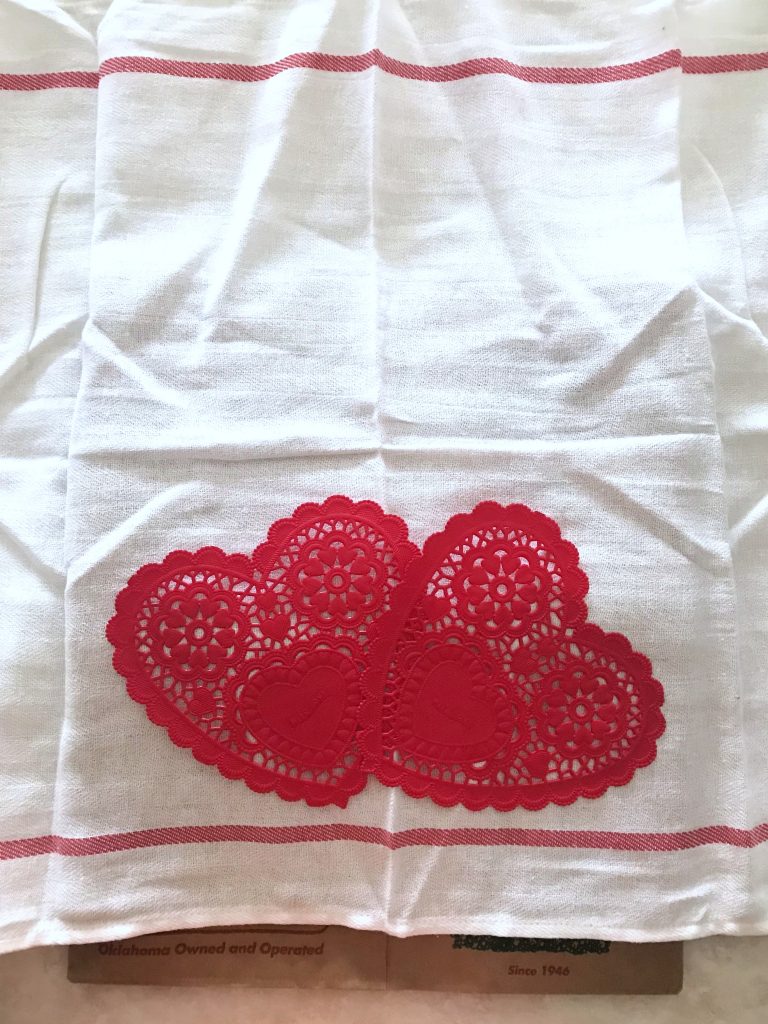 Then, choose your colors. I went with the basic pink and red (I used more of a crimson red because that's what I had on hand but a brighter red would be just as pretty!) . I love this combo so much!!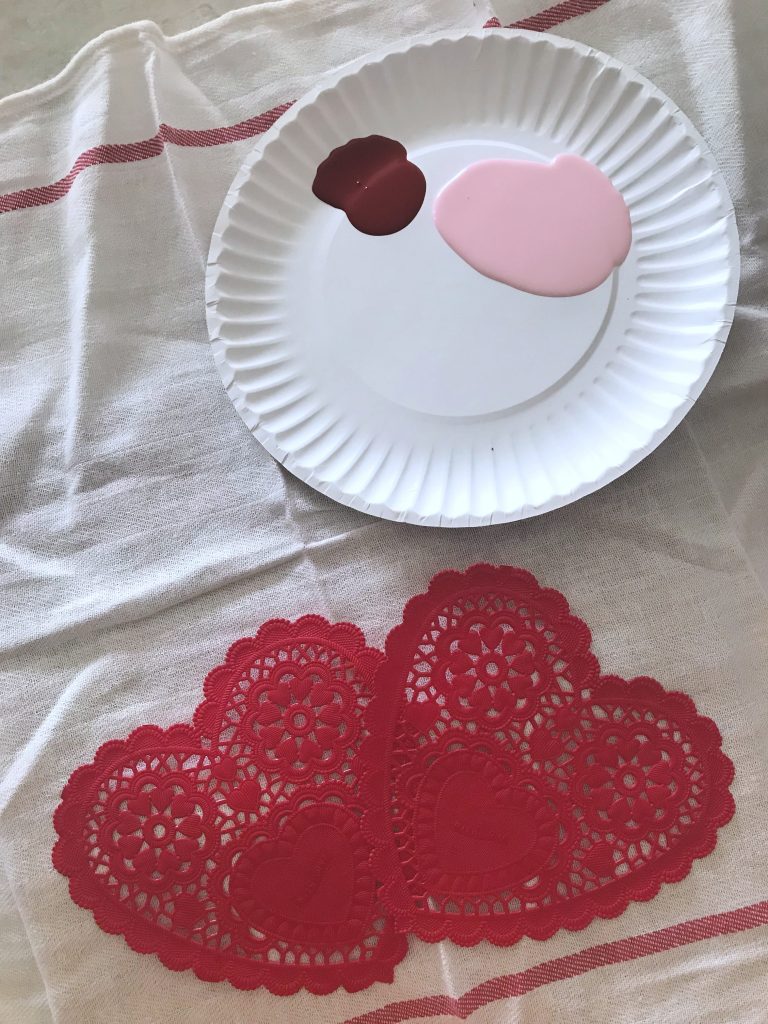 Using the little sponge dobbers shown above, apply the paint by pouncing the dobber up and down. This pink was very light so I had to be a little heavy handed with it, but you wouldn't have to be with the darker colors. I don't tape down the paper heart or use any kind of adhesive other than my fingers. Yes, it might shift a bit, but just take your time and it should be fine.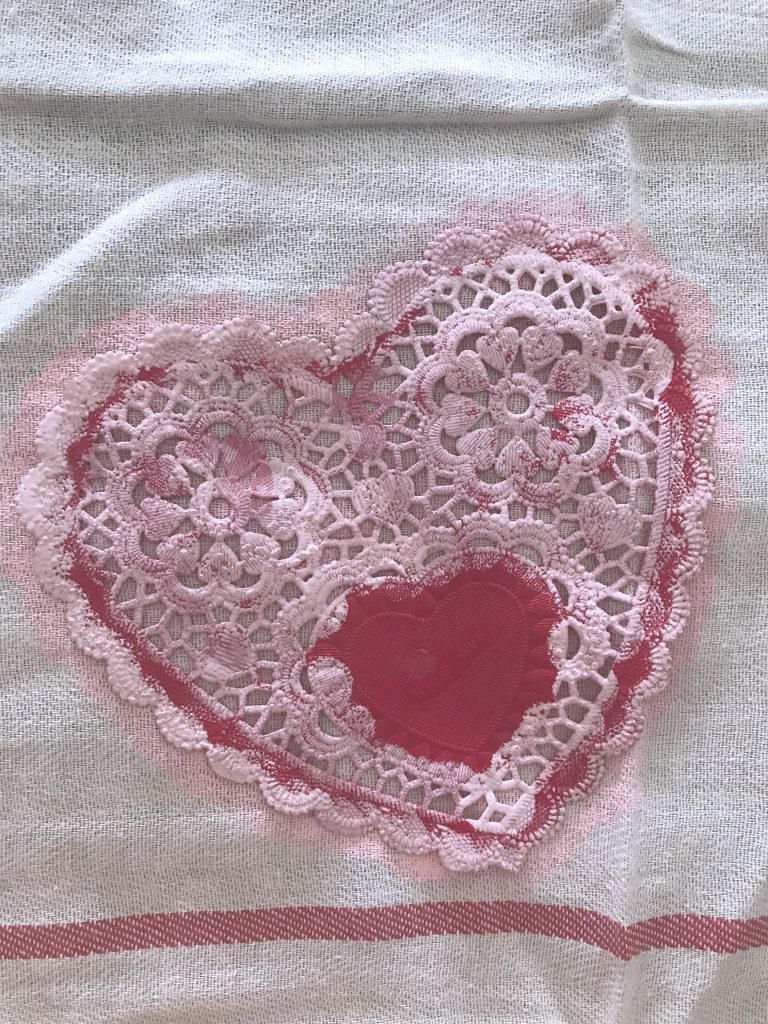 I also dabbed a little bit of paint around the outside of the heart just to get the shape and the pretty scalloped edged detail as well. Here's how it looks when you peel off the paper heart. Cute right?
I then positioned another paper heart overlapping this one and stenciled using the red paint and this is the final result!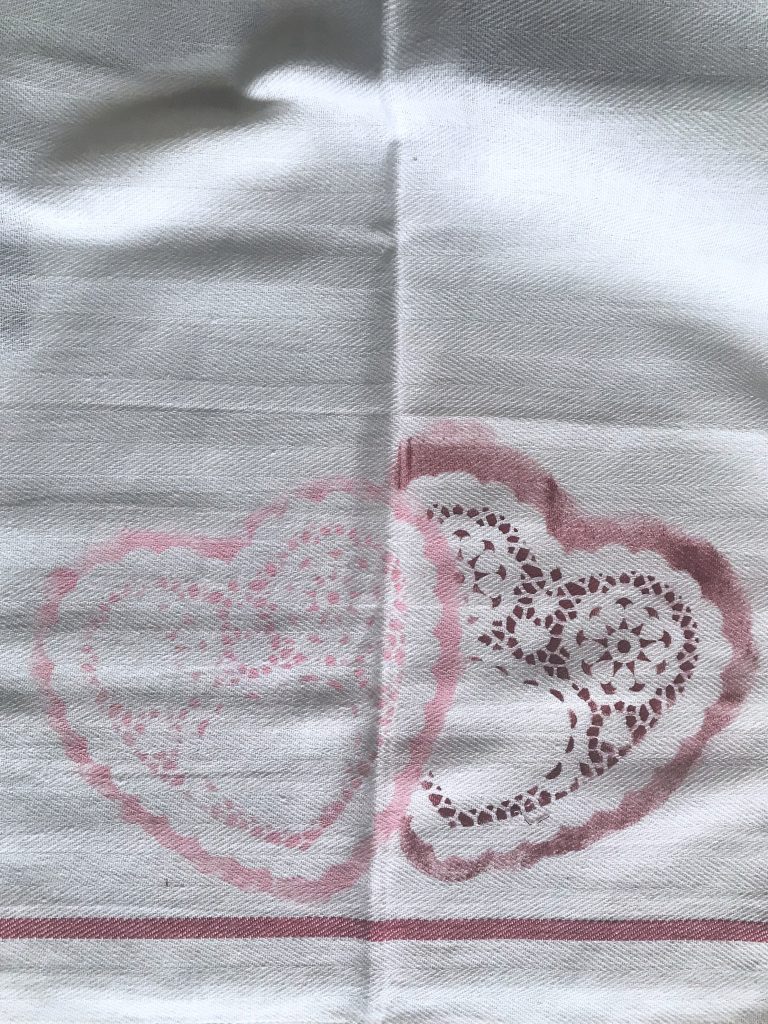 I love them so much!! Here's how they look on the table.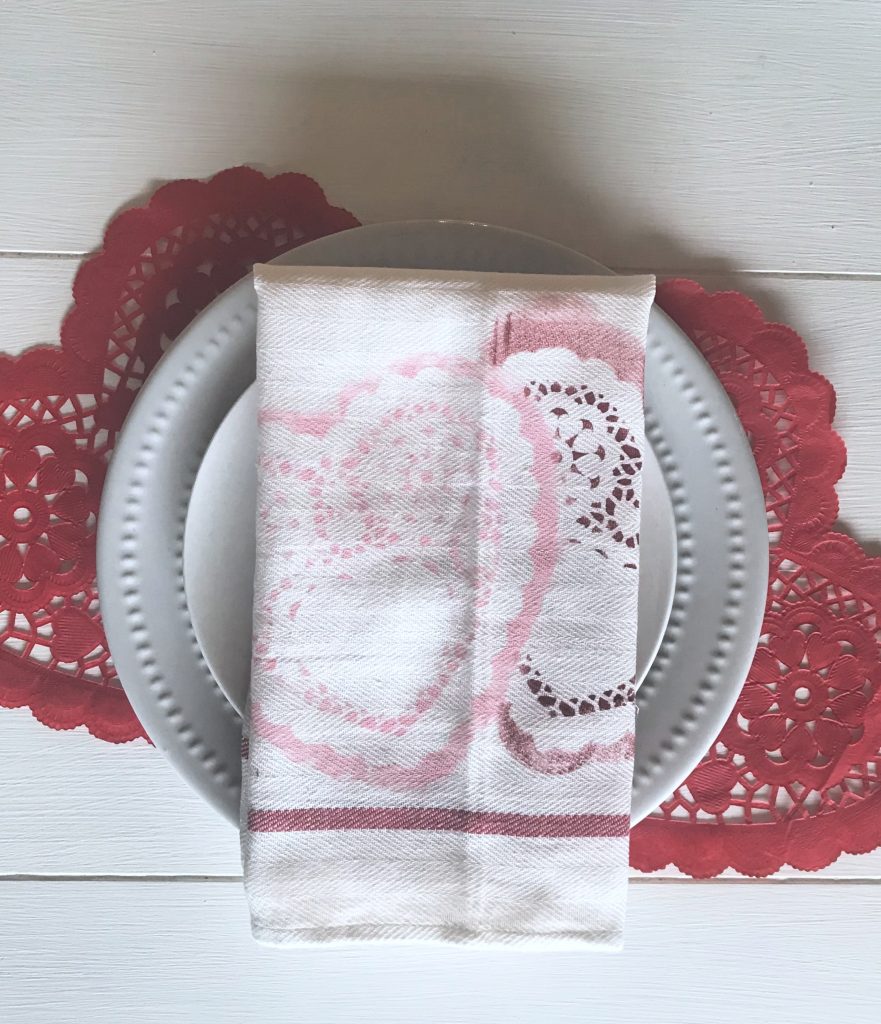 Easy peasy right?? You could use this techniques to decorate just about anything you might want. Napkins, tea towels, bags, t-shirts, the possibilities are endless!! Happy crafting friends!!