I finally finished reading Ann Voskamp's "One Thousand Gifts".  Wow.  If you haven't read it – read it.  If you want to be inspired on a regular basis check out Ann's blog
here
.  I love the way she writes, and her book spoke directly to my heart.  At times (many times), I felt God was speaking to me through her.  Thank you Ann for being God's vessel.  I shared with you
here
how thanksgiving changes your attitude.  I so need a change of attitude.  So, I am taking Ann's challenge on for myself.  To journal my very own gifts list.  I would love for you to join me!!  It's not difficult, not time consuming or expensive.  You can use any form of journal you would like.  I received a really cute – purple my favorite color – note pad from my mom for Christmas and as soon as I pulled it out of the bag I knew what I was going to use it for.  It wasn't until last night when I pulled it out to make my first entry that I noticed what was printed on the front on the pad and on the pen….why was I surprised, this is God we're talking about.  Thank you Father for your never-ending love for me.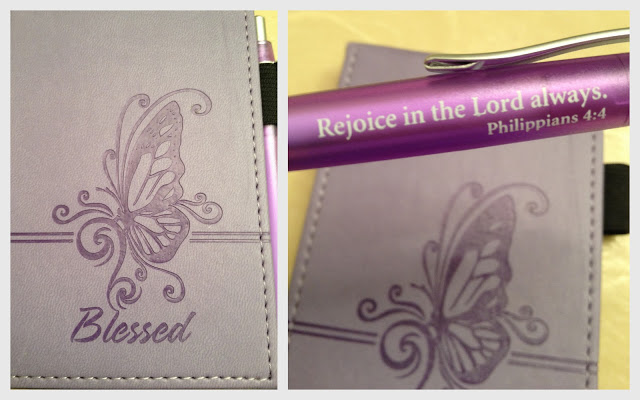 Will you join me in counting your blessings – rejoicing in all things because friends, God is in all things.  Here's to an amazing 2013!!
Sign up to join the challenge and take back your house in 2018!
#takebackthehousechallenge