I wanted to share how our new Christmas activities that will become traditions went.  Our
advent tree
was wonderful.  Everyone so enjoyed talking and sharing abut how awesome Jesus is – what an indescribable gift!!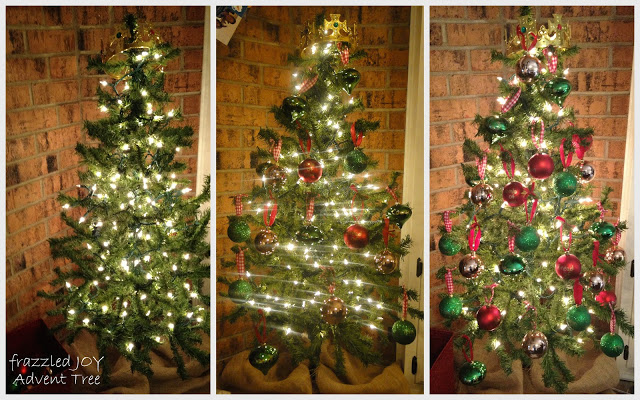 Also, this year we decided to give back to Him for the first time.  A couple of weeks before Christmas we told the kiddos about our idea to give back by shopping a few catalogs.  Again, inspiration from
A Holy Experience
.  From her list of catalogs we chose three.  We allowed the kids time to peruse and explained that they would be using some of their own money for these purchases – we wanted them to sacrifice as God had by giving His only son.  Then on Christmas day we all sat down to make our purchases.  My husband and I went first to set the tone.  Then they all took turns picking and placing their orders and paying me their cash.  Let me just say I was shook to the core by their generosity.  Sure, they had raked in the cash for Christmas but still they had already begun to make plans for that cash and now they were giving it away.  It blessed my heart.  I read so many stories of families giving back at Christmas over the years, and to be honest, I made excuse after excuse as to why we couldn't do that.  Now, I will never miss it.  Looking forward to finding other ways we can teach our children how to look outside themselves.