Hey there! If you read my frazzled Friday post then you know we are sending another kiddo off to college in the fall. Actually in just a few short weeks – four to be exact. Ugh.
I hate to say it friends, but it doesn't matter how many times you've done it before with other kids, it doesn't get any easier. That first year is just tough. It's such an adjustment for everyone. For the student getting used to being in a new place, with all new people, away from home, taking care of themselves essentially. And, for the ones left at home – Mom, Dad, and siblings – adjusting to the 'new normal' family dynamic that is missing part of the family. This year sending one more off will mean only having one at home. This kiddo has always had his older siblings, he's never had our full attention, and to be honest I'm not sure he wants it. HAHA! He and his brother are best buds, thank the Lord, so I'm thinking it's going to be extra hard on him.
Anywho, all the emotions aside. It's happening and we are trying to get all our ducks in a row, and all the things that he might need when he gets there. He will be living on campus in a traditional dorm setting. This is our third time around with this, so I definitely feel more at ease and not panicked over all the things he might need. There are a few things of course that are pretty basic. Then there are a few things that will be new to my shopping list this year. And, then of course we will see what else we need when we get there. The truth is, every dorm room is different. Storage situations are different, size of the rooms are different, kids are different. It's almost impossible to not make a Walmart or Target run on the day of move in! I've created a PDF just for you with my list of must haves. You can download it here!
And to help you out with your shopping I found all these goodies on Amazon, all shipping in plenty of time to get here before move-in (at the time of writing this of course :))!
Some affiliate links used for your convenience. If you purchase from these links frazzled JOY receives a small commission at no cost to you. Thanks for supporting what we do around here! See disclosures for more details.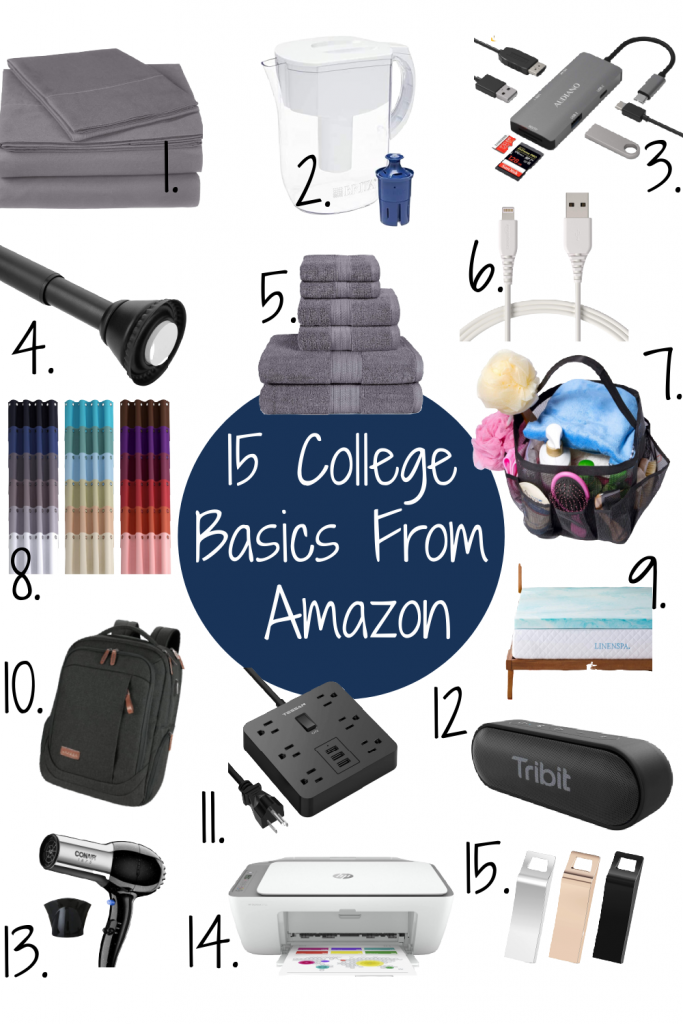 Happy shopping! This is the fun part mamas! Enjoy every minute!! Let's do this!