Hey friends!! What a week!! Am I right?? HAHAHA I think I could say that at the end of almost every week. But, every time we have a holiday during the week, it just messes me up. I never know what day it is or what time it is, or what I'm supposed to be doing. My rhythm is just completely off. Anybody else know what I'm talking about?? Anywho! I've found a few things lately that I thought I would share with my friends, just in case you are looking for the same thing!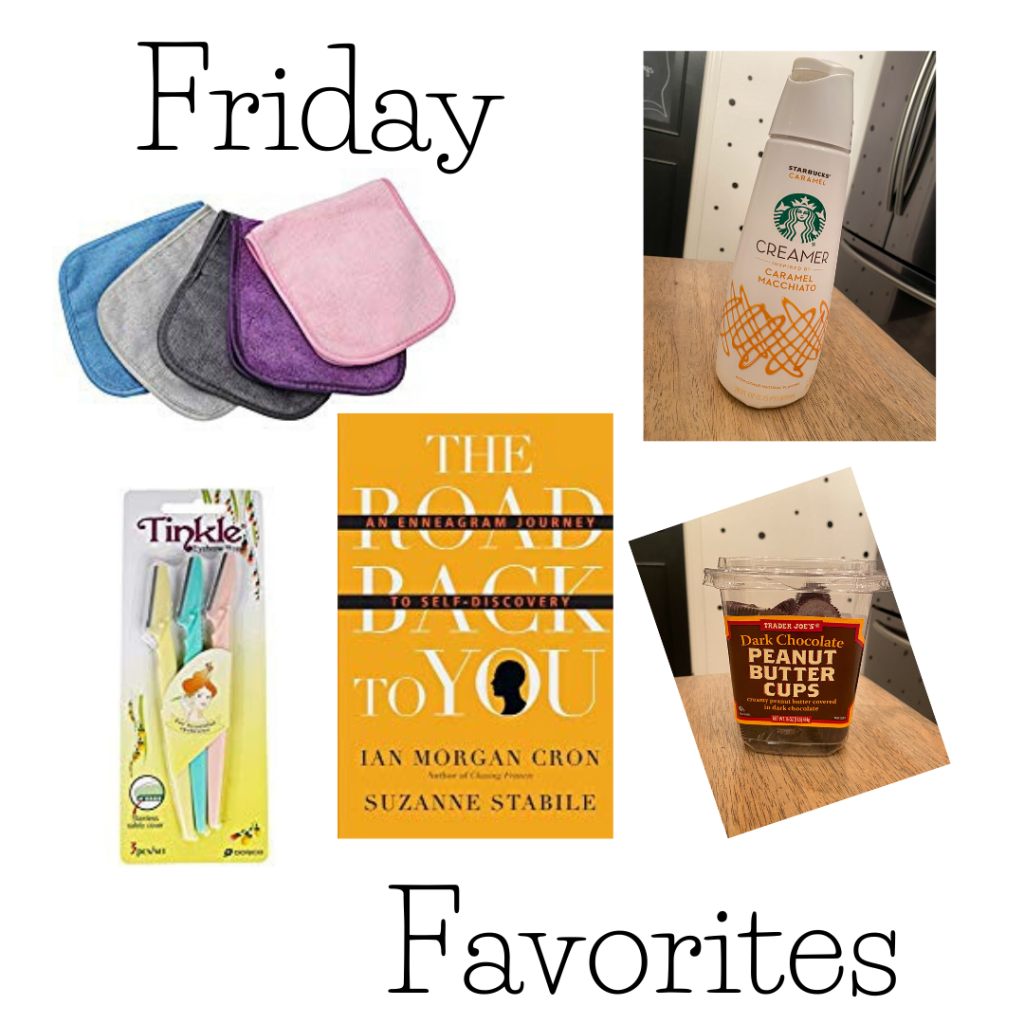 Having just turned 48, several of these products are going to be beauty related. No, I'm not trying to be a beauty blogger, but I have been trying new things for my aging and changing skin. If you know, you know.
Some affiliate links used for your convenience. See disclosures for more details.
I had seen these microfiber makeup remover cloths before, and I was a little skeptical. But, they really do work! And, I love the idea that I'm putting one less product on my skin.

About 6 months ago I shaved my face for the first time. No, no, not what you're thinking. I didn't use my husband's razor, I used one of these. No, the peach fuzz didn't grow back thicker or darker. No, I don't have a beard now. But, what I do have is a soft, exfoliated skin that requires less product (makeup, moisturizer) because there's no more peach fuzz for the product to get stuck too. Who knew?!?
Do you know your enneagram number?? Have you gotten into the enneagram?? Are you obsessed?? Our household all took the test and then I had to buy this book. It's quite fascinating actually, and pretty spot on. You can take a free quiz here to find out your number. And, like I said, this book is really good at explaining all about it.
These have been a favorite little indulgence of mine for a while now. I wish I could link them for you but ya know…Trader Joe's. If you haven't tried these yet, you totally need to.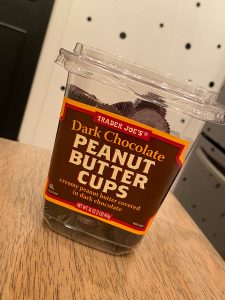 Oh, and this. If you love Starbucks Caramel Macchiato then you need to try this creamer. No, it's not exactly the same at all. But, it tastes yummy and it keeps me out of the Starbucks drive thru! 🙂 Oh, and they have a couple of other flavors too, but I've only tried this one, because it's my favorite.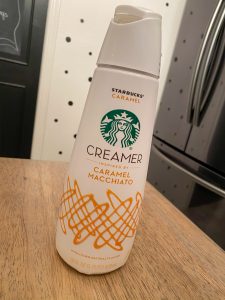 Totally random list I know. Just a few things I'm loving lately that you might be interested in! Hope y'all have a great weekend. Not sure what's in store for mine. You know there is always a running list of projects to be done around here! HAHAHA