So about a year ago, my sweet friend Jennifer was on her way to Dallas. We had just been talking about feather pillow inserts like I had heard her and The Nester both talk about, and how awesome they were. She said she knew a place that you could get them fairly cheap, and did I want her to pick me up some….YES!! She brought me back 4 20″x20″ feather inserts for around $35 dollars (actually from ikea since the original place no longer carried them – not sponsored by ikea just thought you might want to know)!! They have been sitting in my closet for a year people!! You know why – because I am too chicken to commit to a fabric!! How lame is that?? I finally told myself that is was just a cover and if I didn't like it in a couple of months I could change it, and off to the fabric store I went. Here is how my brown couch looks now with its accessories :).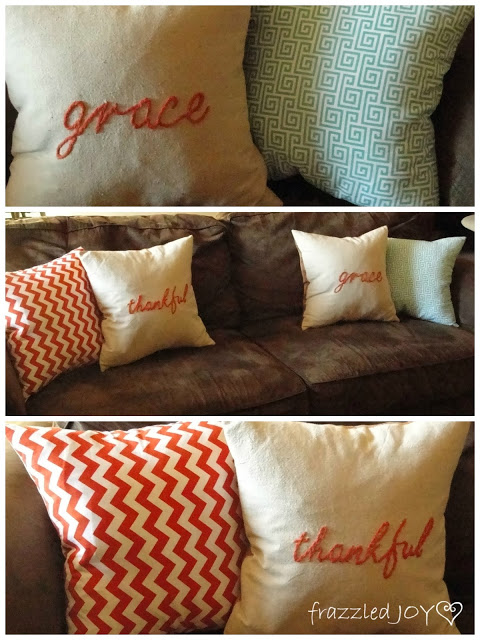 Pillow covers are pretty simple to make. All straight lines. The trickiest part (and really not that tricky) is the zipper. If you are brave and want to try putting in an invisible zipper I found this great video tutorial on youtube that made it super easy.
I took a tip from my friend Jennifer and did not concern myself with color matching the zipper to the project. Instead I just raided my mom's stash and found four that were the right size. If you follow me on instagram you may have seen this sneak peek, in which you can see the fabric on the back of the 'thankful' and 'grace' pillows and the pink zipper :).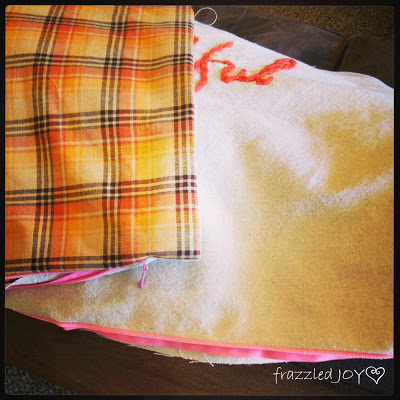 Once you get the zipper in, you will need to stitch up the other three sides. Please make sure you unzip your zipper before you start sewing or you will not be able to turn the pillow inside out – yes I did that…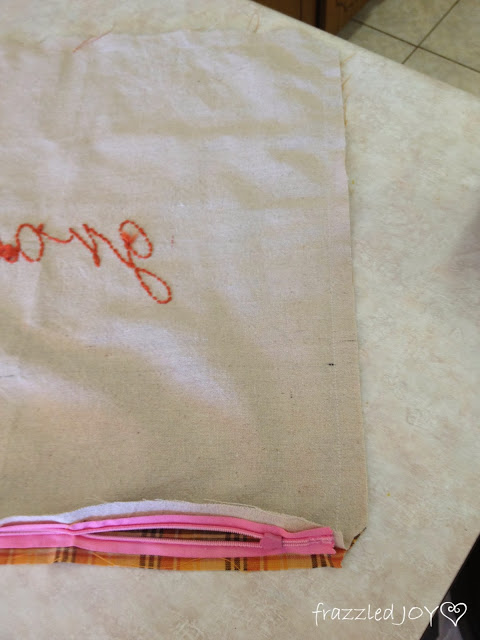 Once you have it all stitched up, you will want to clip the corners off at an angle. This leaves less fabric in the corner and makes for a cleaner point when you turn it inside out.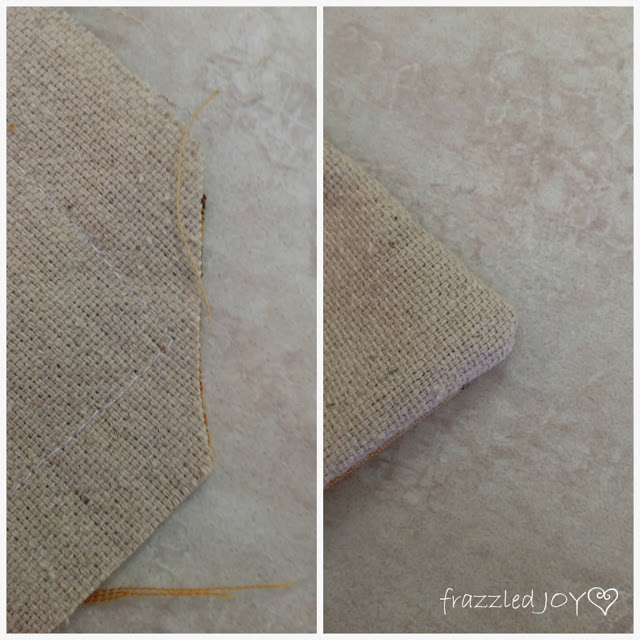 I mentioned that the pillows had been sitting in my closet for a year compacted in a bag so when I took them out they were a little on the flat side. I just threw them in my dryer on a low heat setting for about 10 minutes and they fluffed right up. You can see the difference in this pic.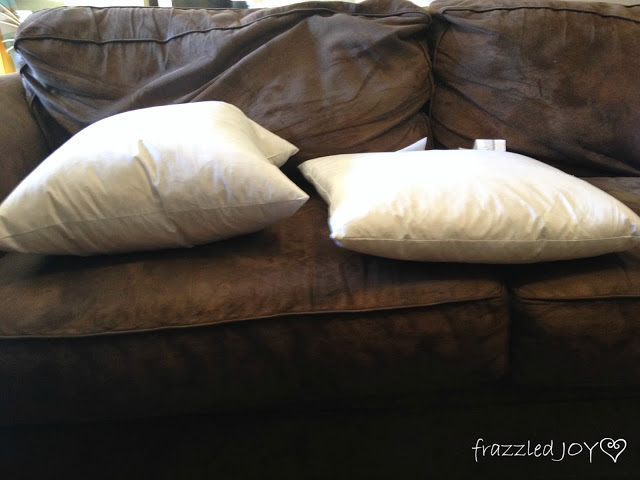 The other tip Jennifer gave me was to make the pillow covers a little smaller than the pillow inserts to ensure that they would be nice and full and fluffy. So, for my 20″x20″ inserts I made 18″x18″ (finished measurement) covers. It took a little bit of wrangling to get the pillow in but not too much :).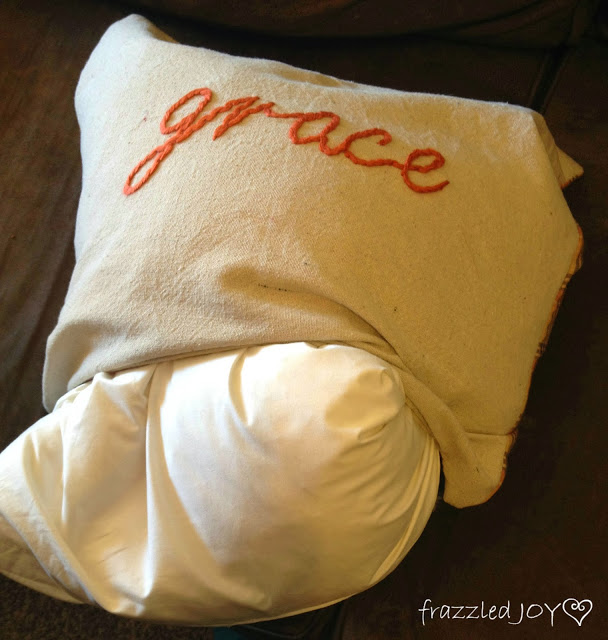 I am so loving the way it looks. I really can't believe that I have been without pillows on this couch for so long!! Thanks Jennifer for all the great tips, and for picking up the pillows for me!! 🙂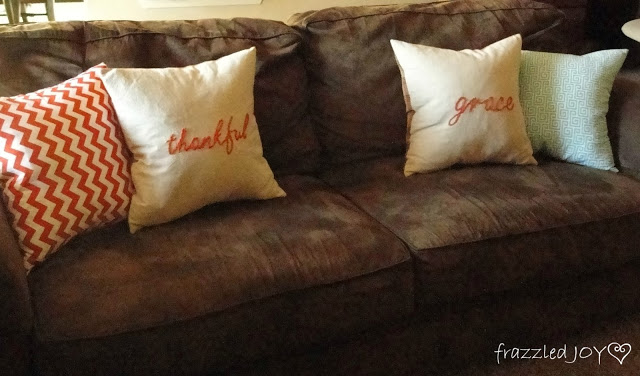 I will post next week on the details of the 'thankful' and 'grace' pillows. It was a really fun and relatively quick project I have been wanting to try for a while. Why does that seem to be a theme?? It's seems to take me forever to get around to doing things I want to do – life happens, that's why!! 🙂
Starting a new series on Friday!! Very excited about it!! Make sure you stop in and check it out!!