Hey there friends! Today I'm going to share with you how I made the little sailboats for my mantel! Do you remember them? Here's a view of my summertime beach mantel. If you missed it you can see more pics here.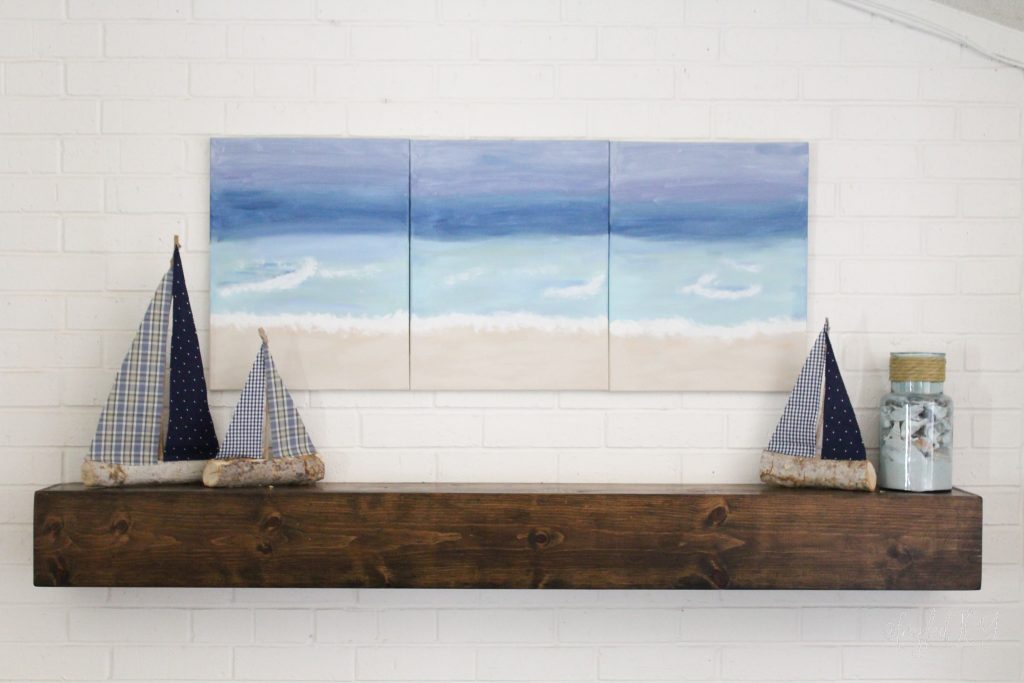 These little boats were inspired by some that I saw on The Lettered Cottage sight a while back. I loved them so much and have had them pinned forever. I'm glad I finally got around to making them!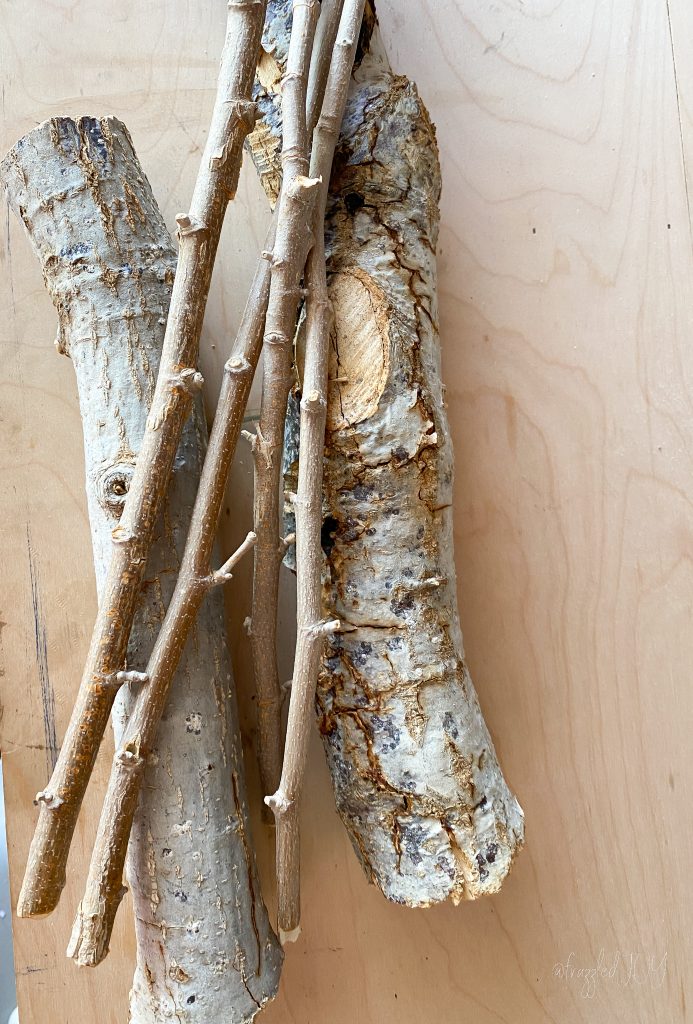 First thing you need is some wood. If you live in a coastal region then you might want to look for some cool driftwood to use. But, since we are landlocked, I just used some logs that I had saved (for such a time as this) from a tree we cut down last year, and a few smaller branches from a tree that we recently pruned.
Here is a very amateur video that I put together from some Instagram stories that I did the day I made these. I think the video is very helpful in seeing some of the process. 🙂
I cut the longer log in half and trimmed a little off the other as well. Then, I cut down the smaller branches to the size I wanted for the 'mast'.
I drilled holes into the logs large enough for the branches to stick down in. Don't drill all the way through, just down about 1/4 or 1/2 in.
I hot glued the branches into the holes to make sure they were secure and then I chose my fabric.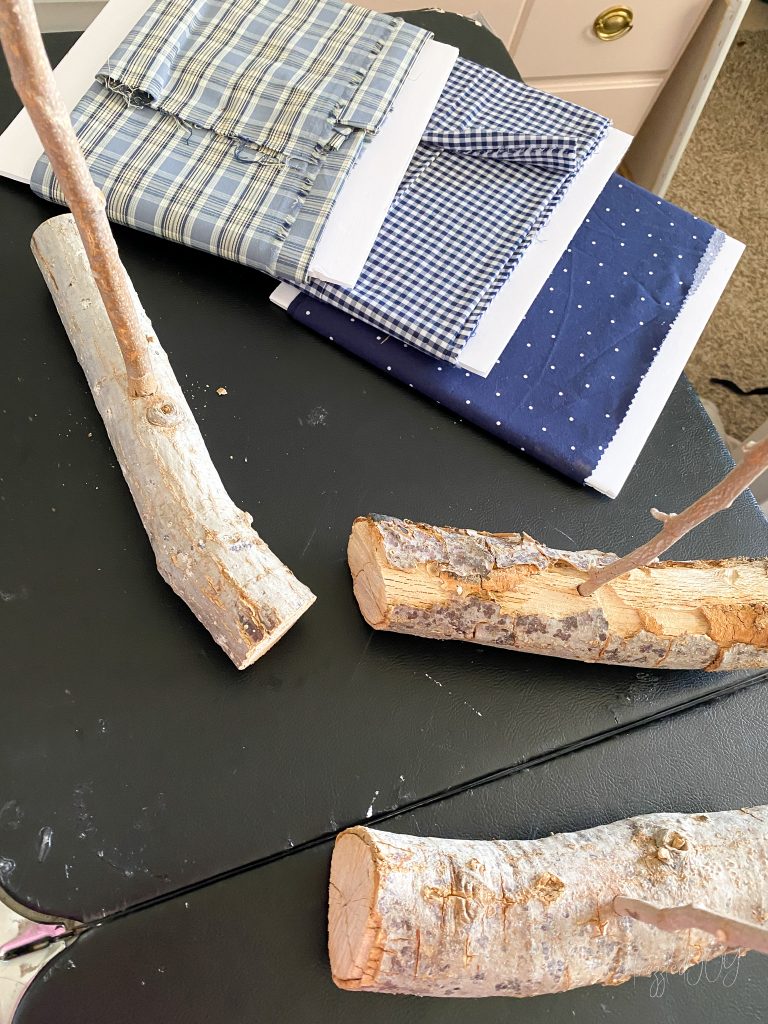 Since our family room is all about blue, I chose blues for my fabric.
I cut freehand triangle shapes based on the width of the bottom log and the height of the mast. I used pinking shears to cut with for a little extra and to help keep the fabric from raveling too much. You could make both sails match but I liked the mismatch look better.
I hot glued the corners of each triangle to the mast, and the bottom log to secure it.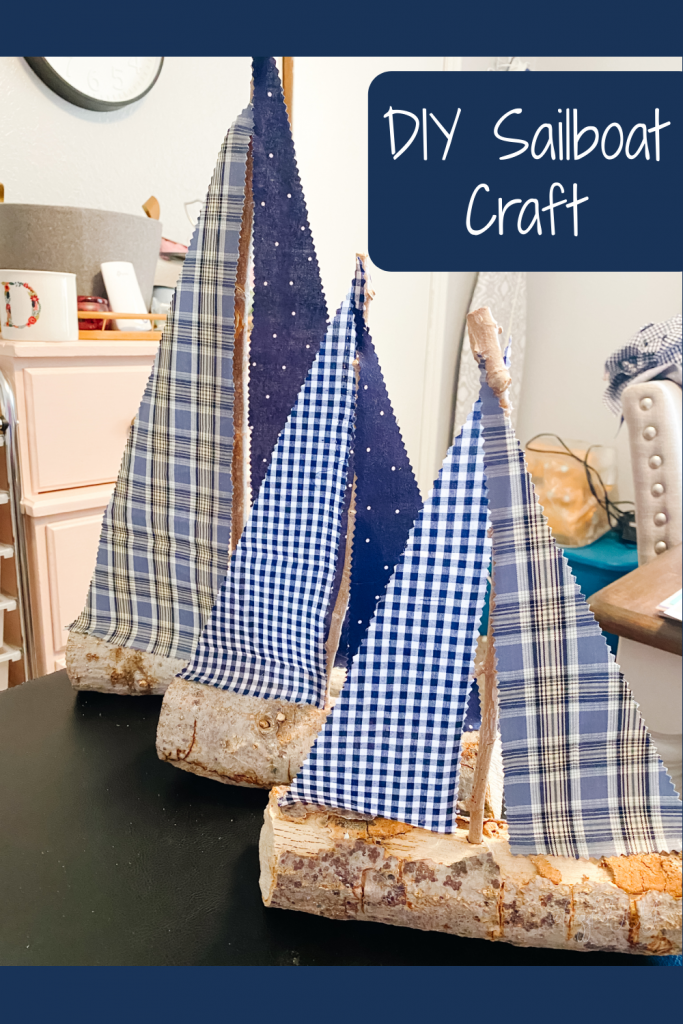 And there you have it, cute sailboats!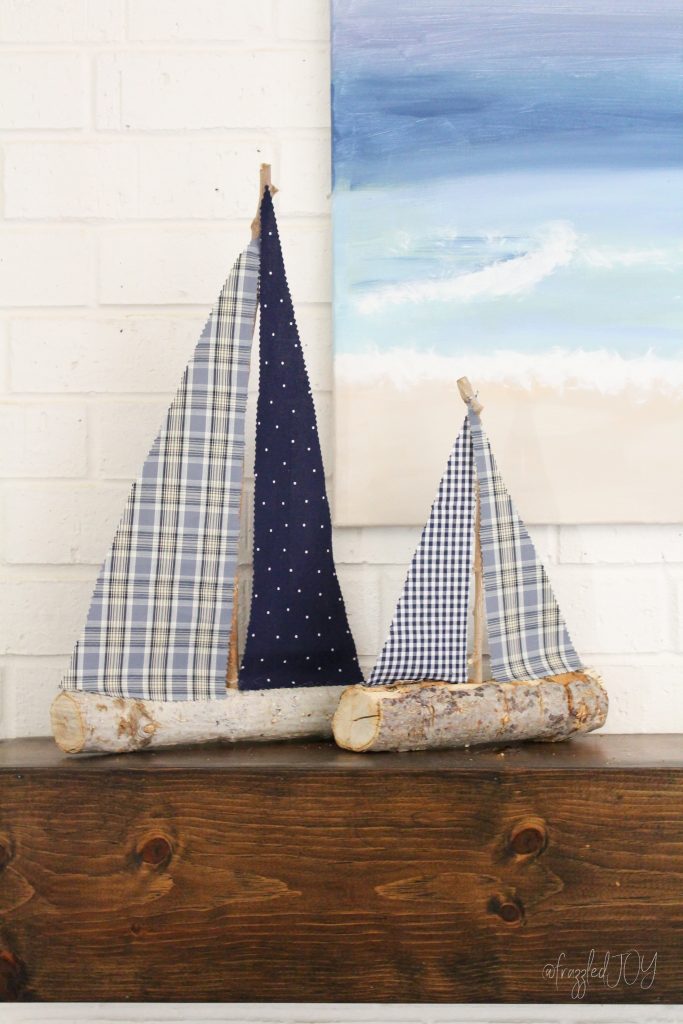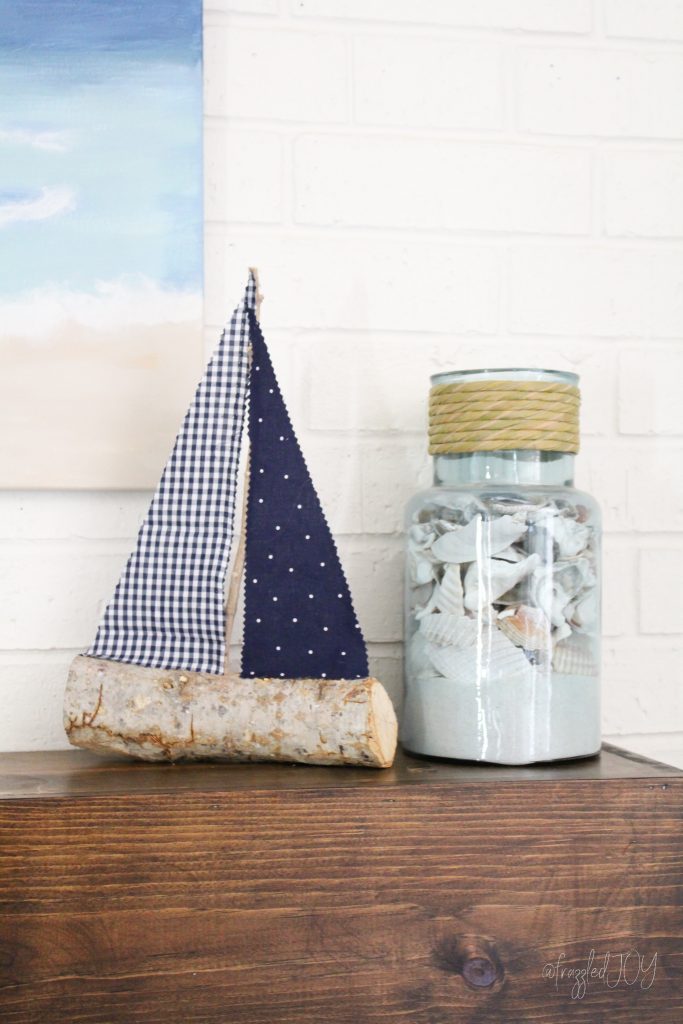 Aren't they fun?? Happy crafting my friends and happy summer!