I've got another spring wreath for you today! I've seen these cute striped wreaths around the interwebs and I've always thought they were super cute! Very Kate Spade like right?? And I love Kate Spade! 🙂 So I decided to try my hand at making one for myself.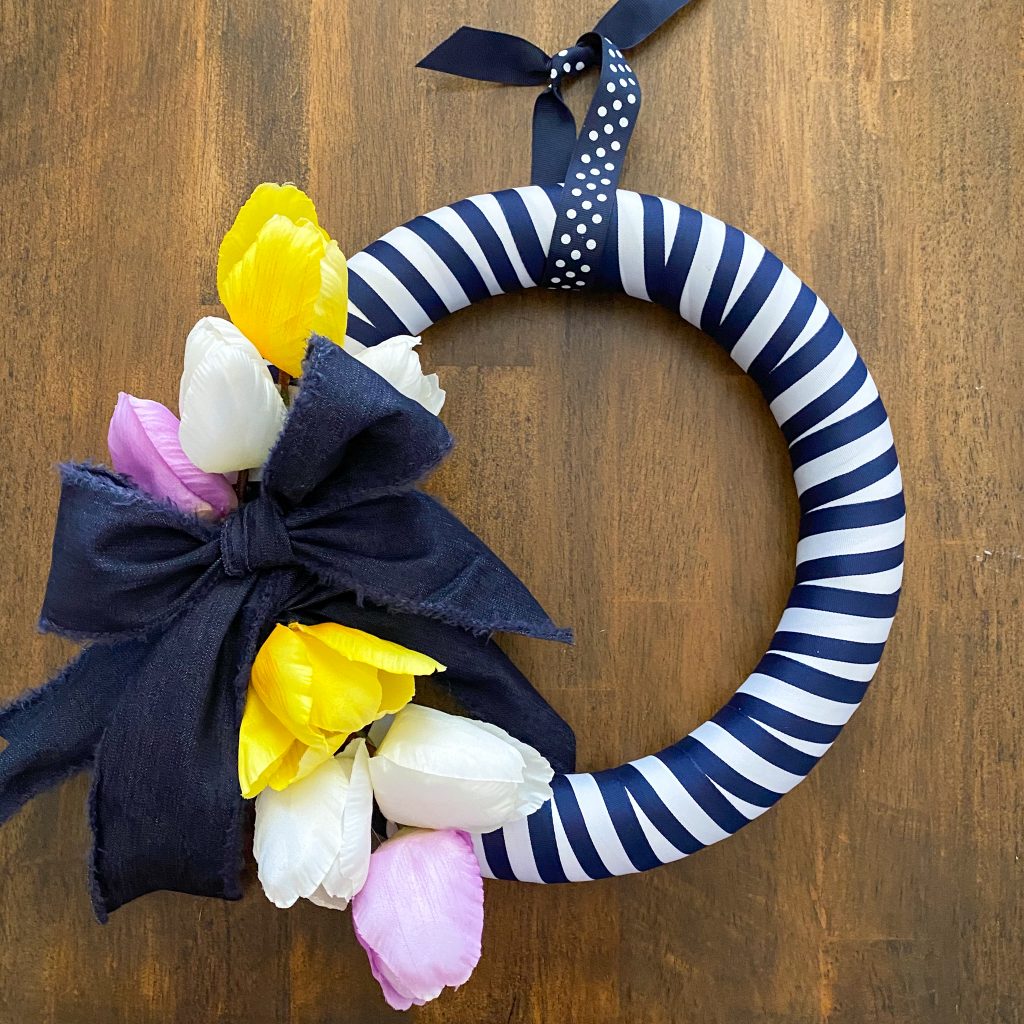 I knew I wanted to incorporate tulips because you can't get anymore classic or spring than tulips. I of course checked Dollar Tree first, but I guess everyone else had the same idea because they were pretty much out. I find two tiny bunches but not the colors I was going for. So I headed to Hobby Lobby prepared to pay more than I wanted, and then I stumbled onto this bunch in the clearance section for $2. Score! The leaves were a little tattered, but I wasn't planning on using them so I was okay with that. Here's what I started with.
Some affiliate links used for your convenience. See disclosures for more details.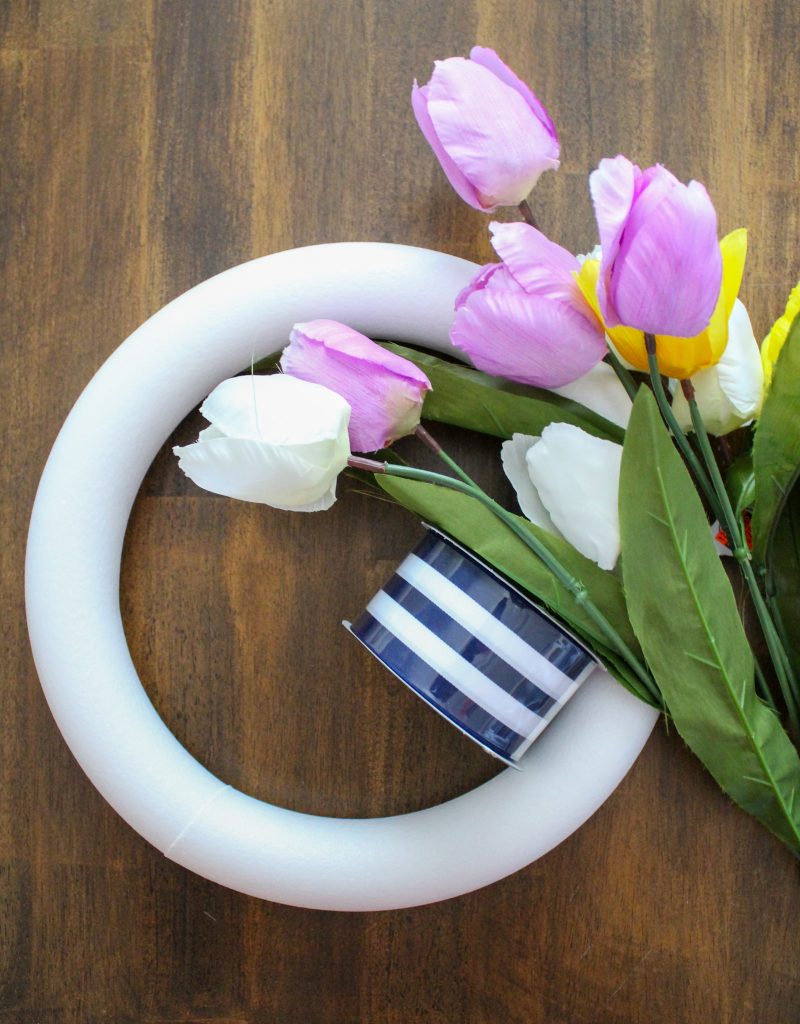 Foam wreath / Striped ribbon / Hot Glue Gun (not pictured)
The first step, of course, is wrapping the wreath form with the ribbon.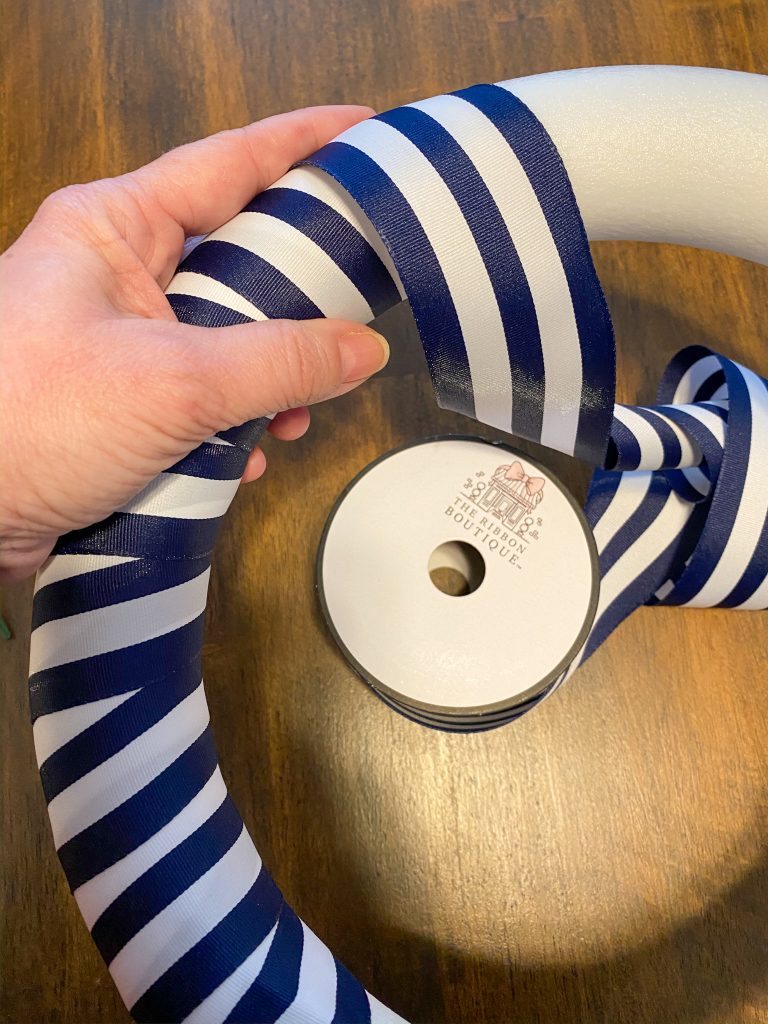 This is pretty simple straight-forward process. I secured the end of the ribbon at the start with just a small touch of hot glue. Then at the end I fold the end of the ribbon over and hot-glued the ribbon to itself, and then hot-glued that to the wreath.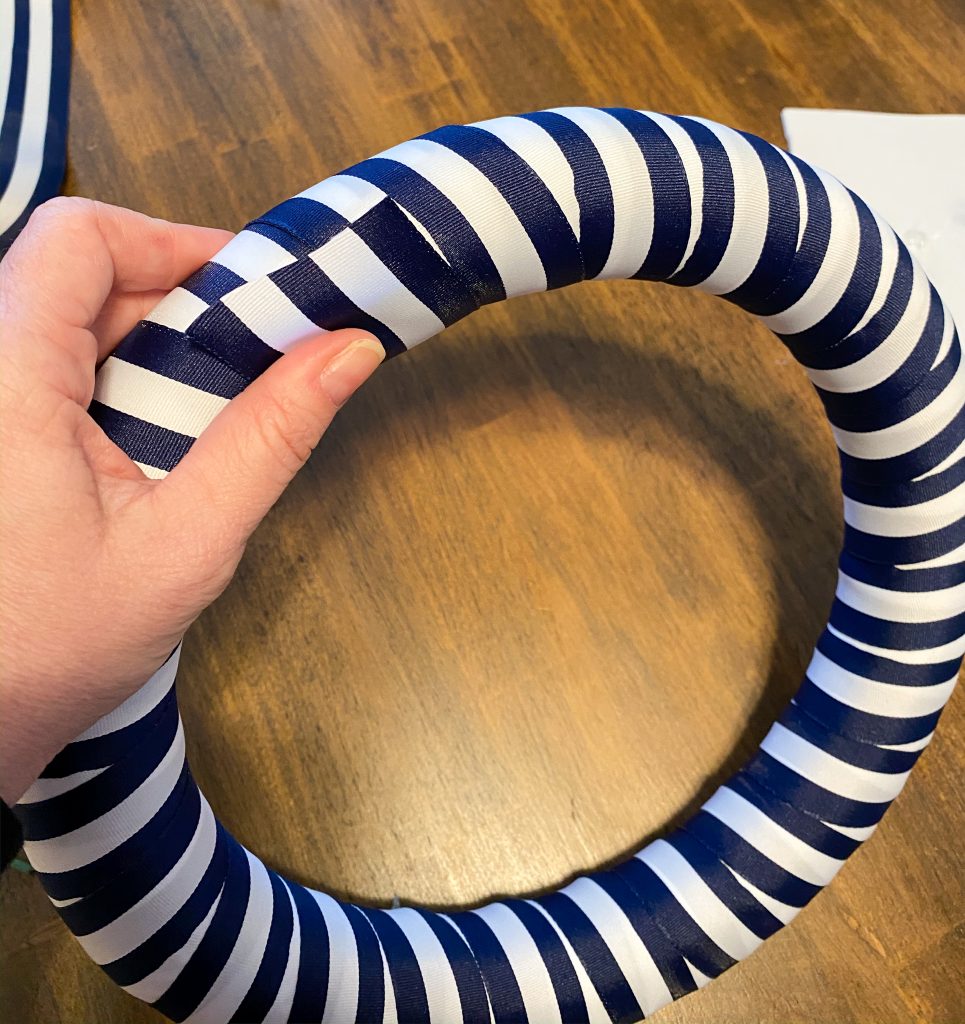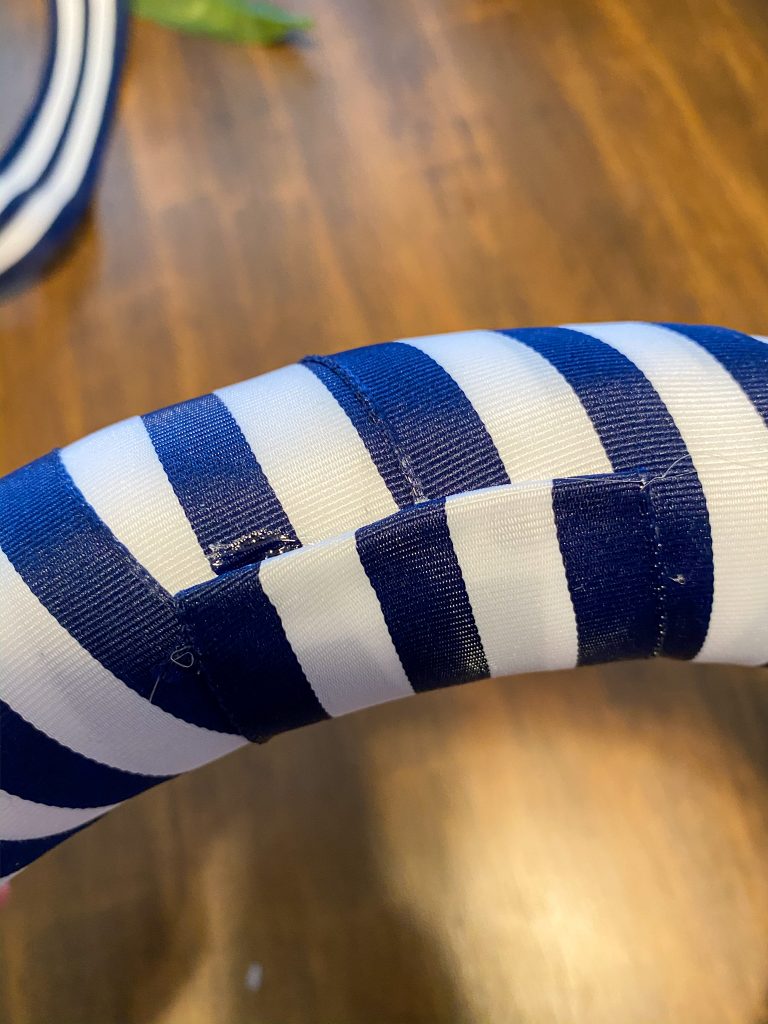 I hope that makes sense. Really I was just trying to hide the raw edge of the ribbon.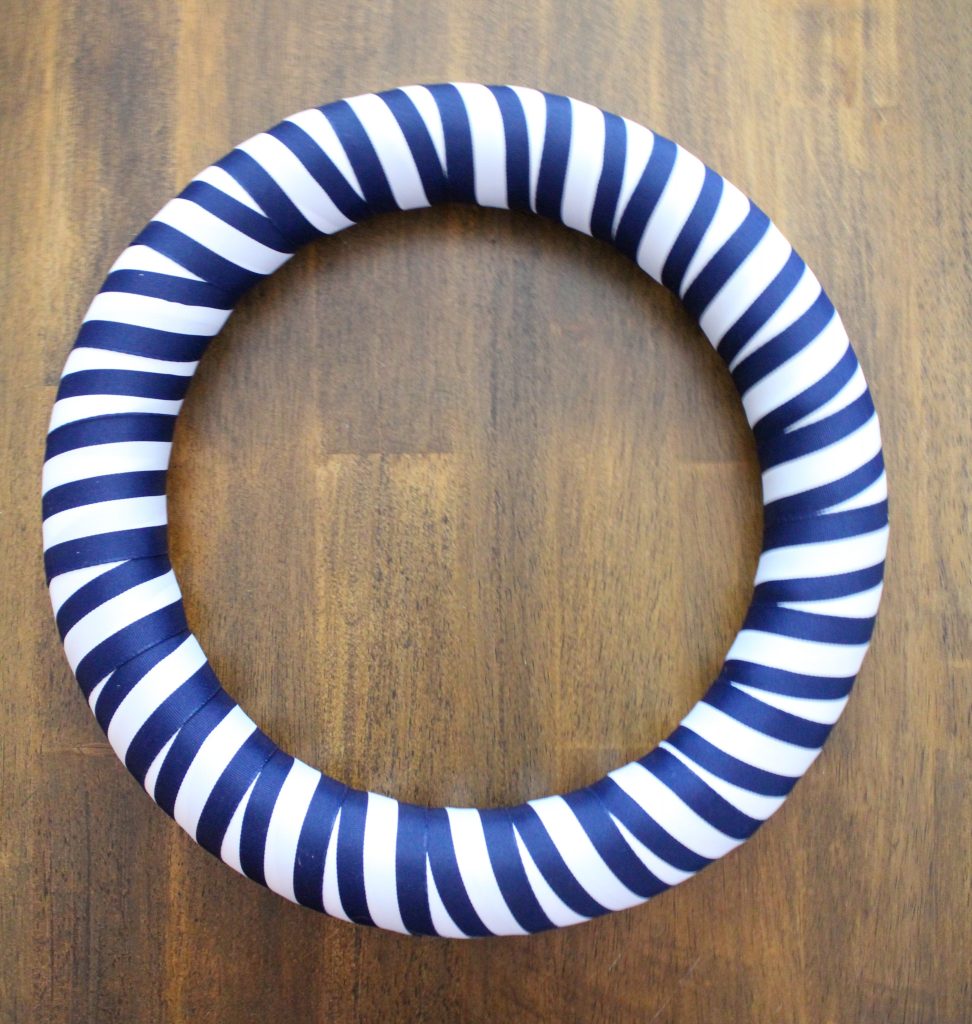 Next up, cut the tulip stems down to size using some wire cutters. I started with this length of stem, and ended up cutting about half of that off in the end. I didn't want too much bulk as I started gluing on the flowers, but I needed something to be able to attach them to the wreath.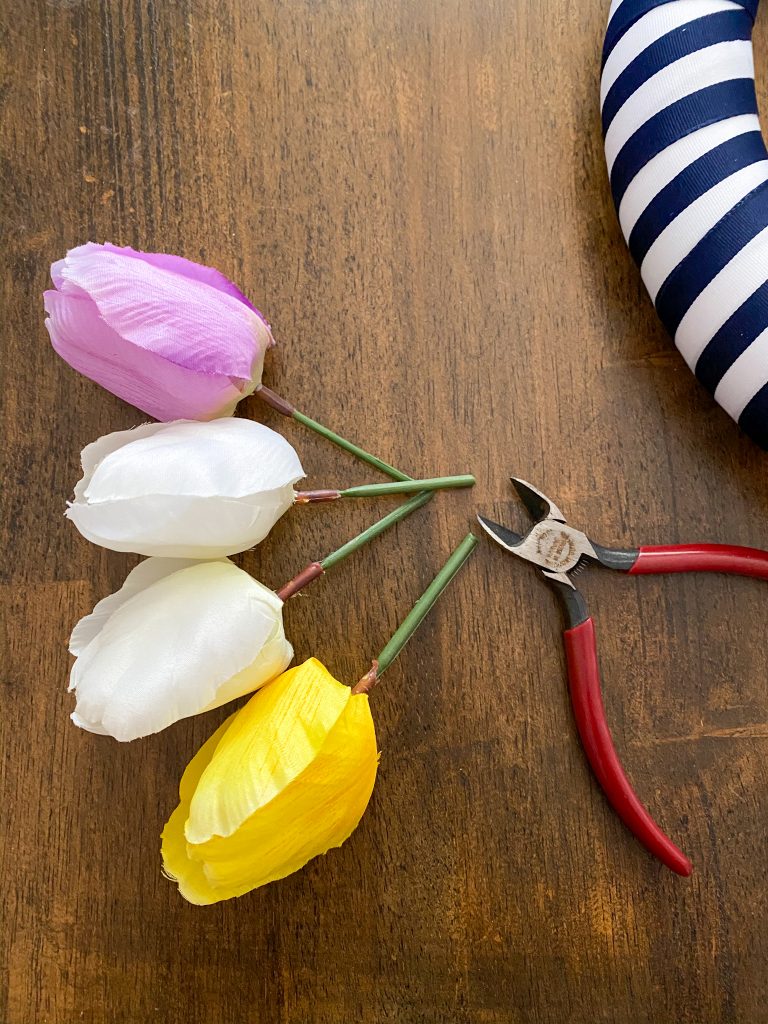 Then just start layering you flowers however you like. Hot-gluing each piece as you go.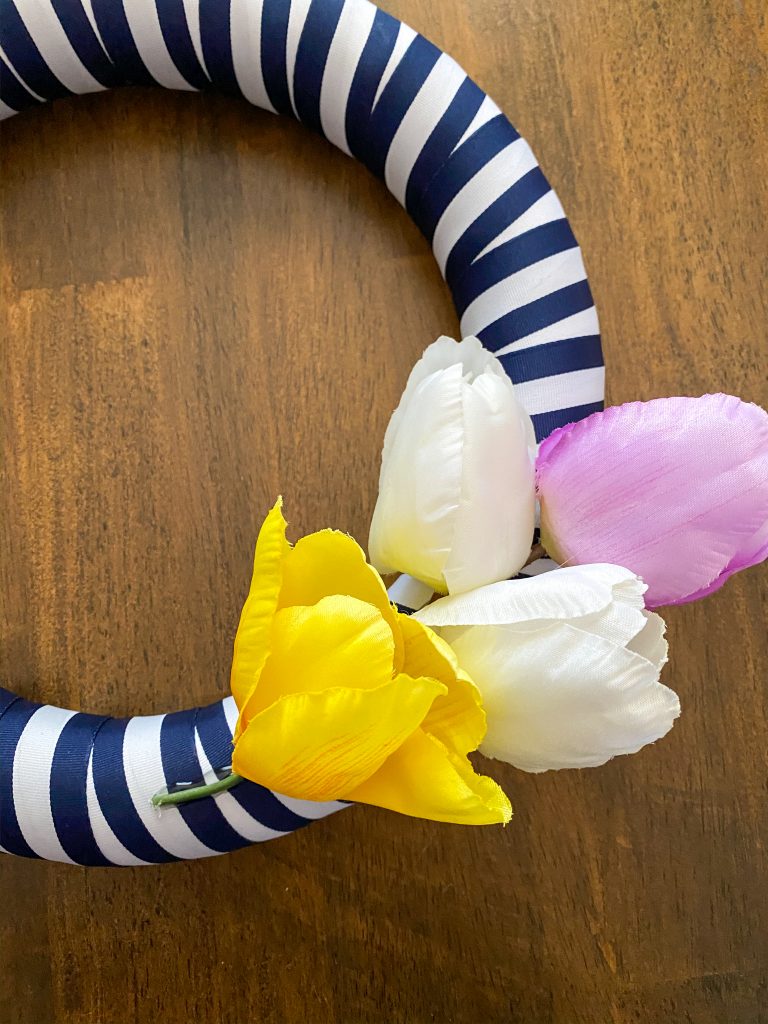 Then repeat on the other side.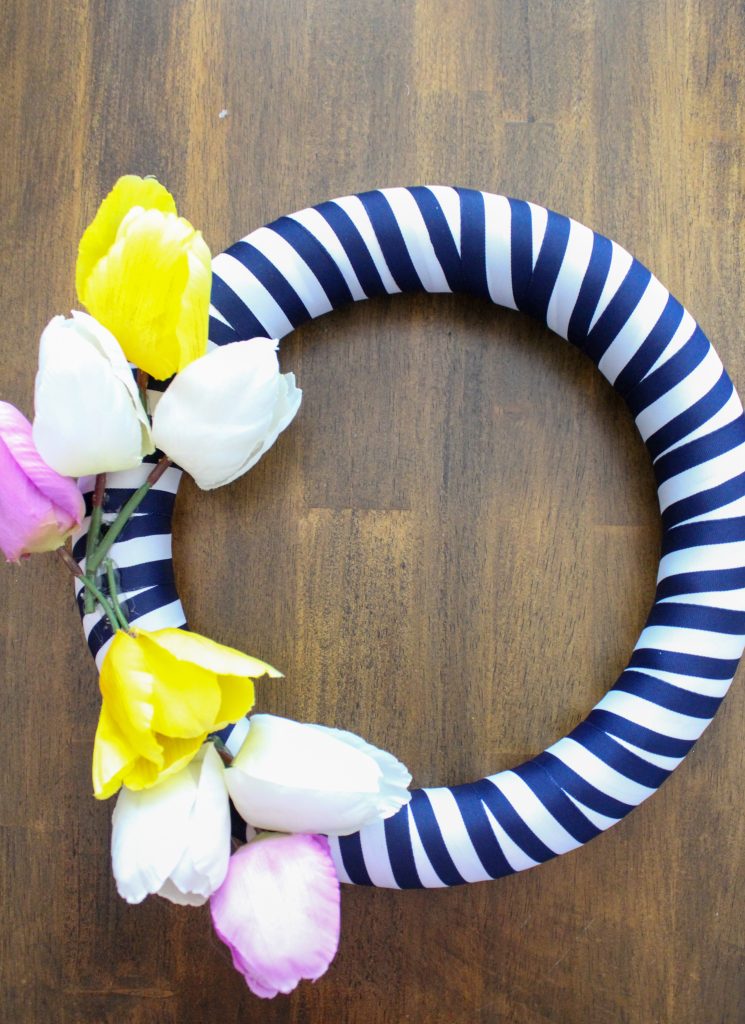 I did my best to cover the stems, but in the center it's just not possible. I played with a few solutions, but in the end I decided to just tie some ribbon on it to cover most of them, and then cover the rest with the bow.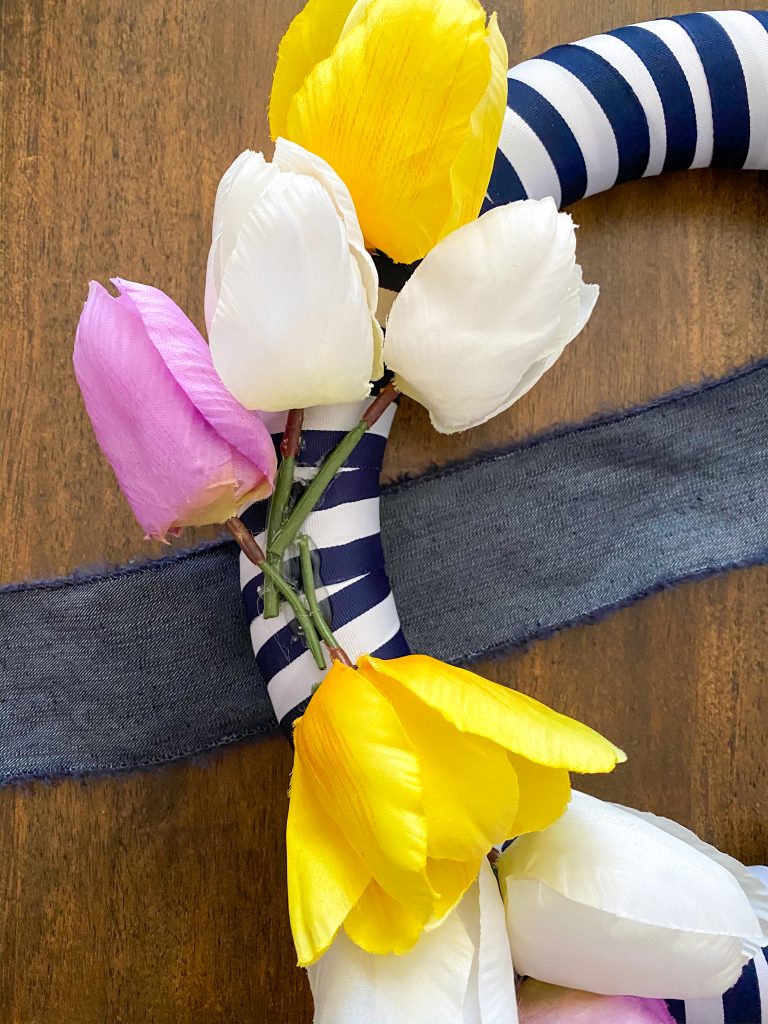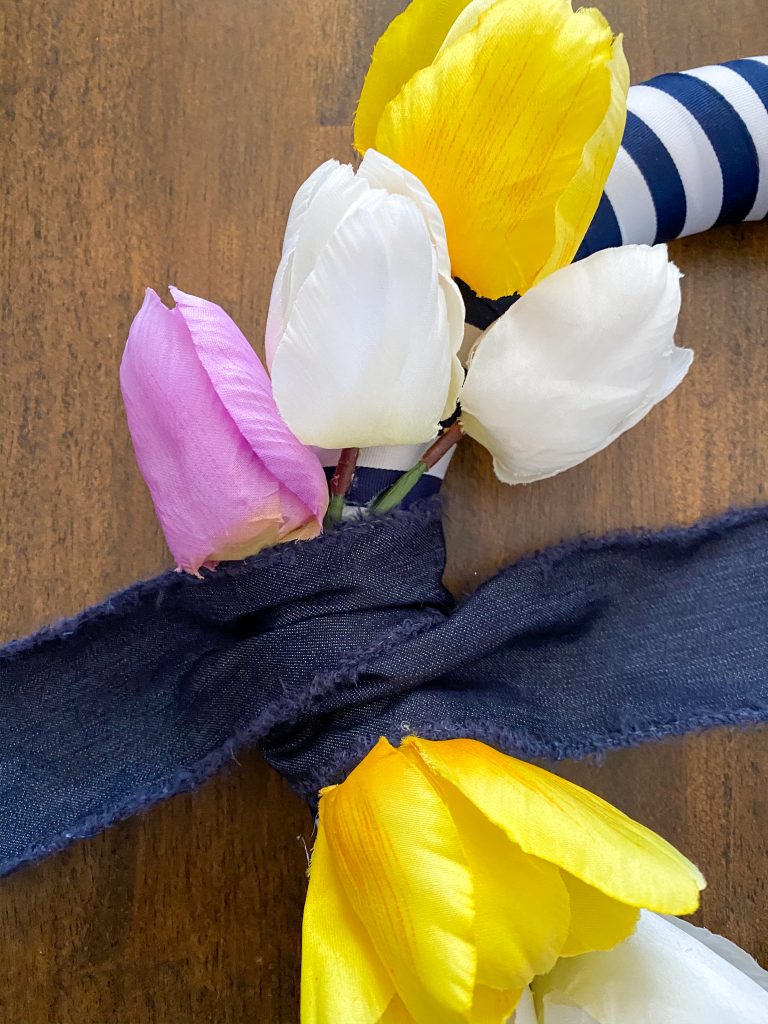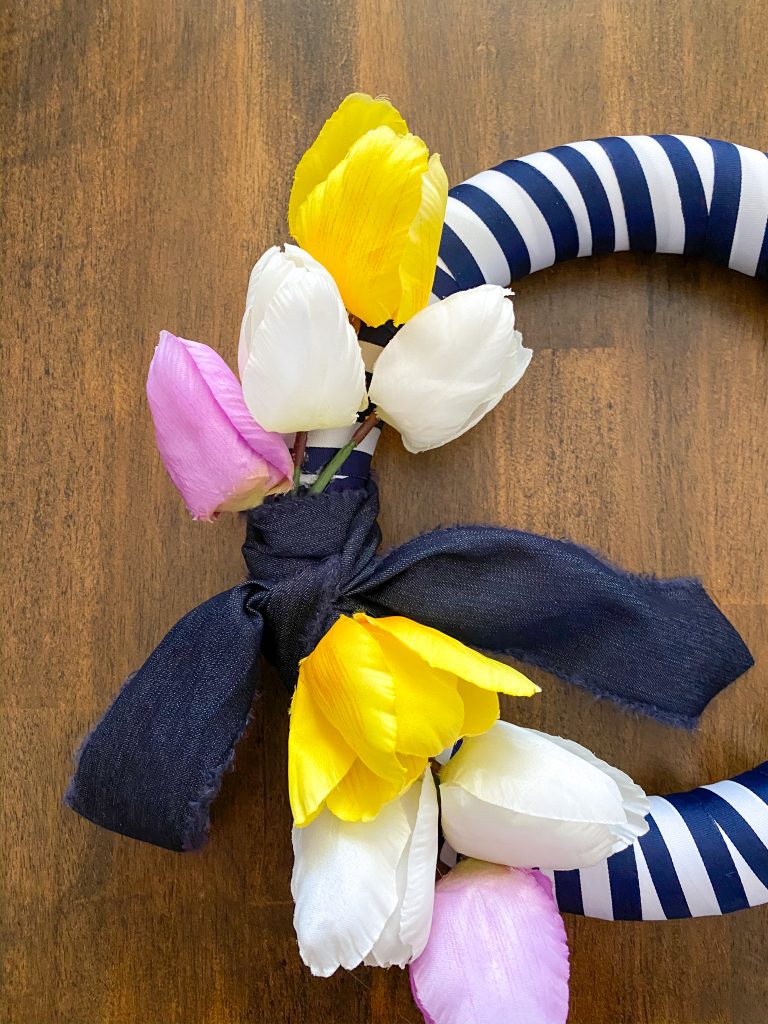 I used a dark chambray wired ribbon for the bow. I don't do bows without wired ribbon very often because I'm no good at bows. HA! The wire makes it simple to manipulate the ribbon and make it look good.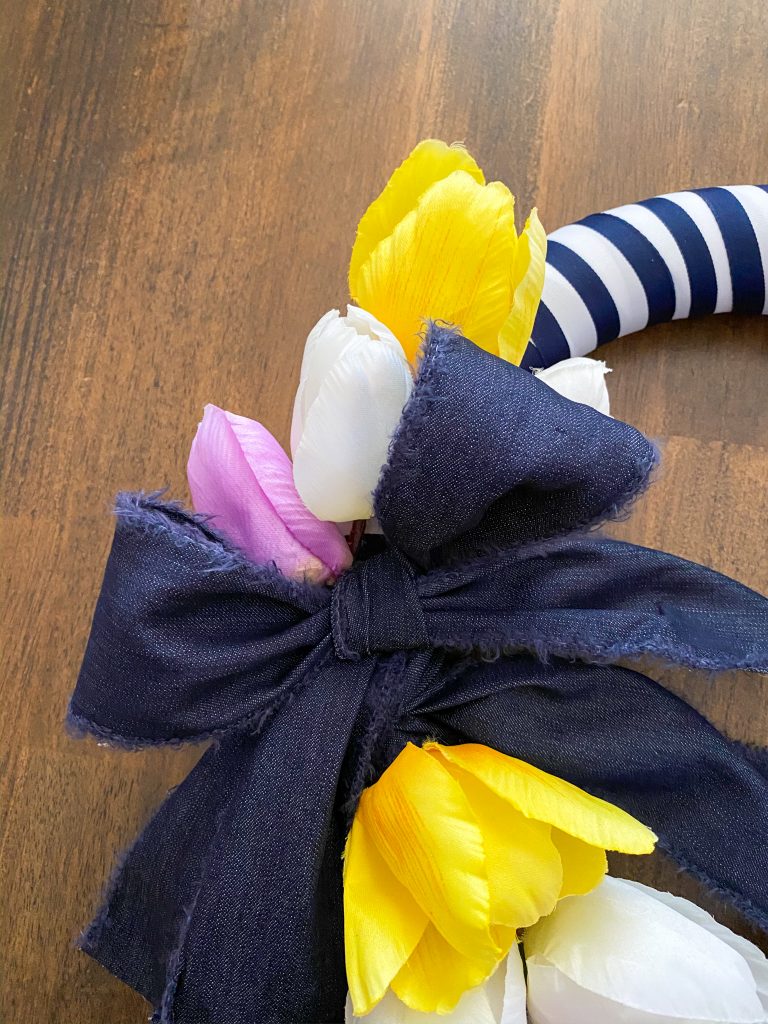 The final finishing touch was some polka dot ribbon tied to the top for a hanger. Perfect!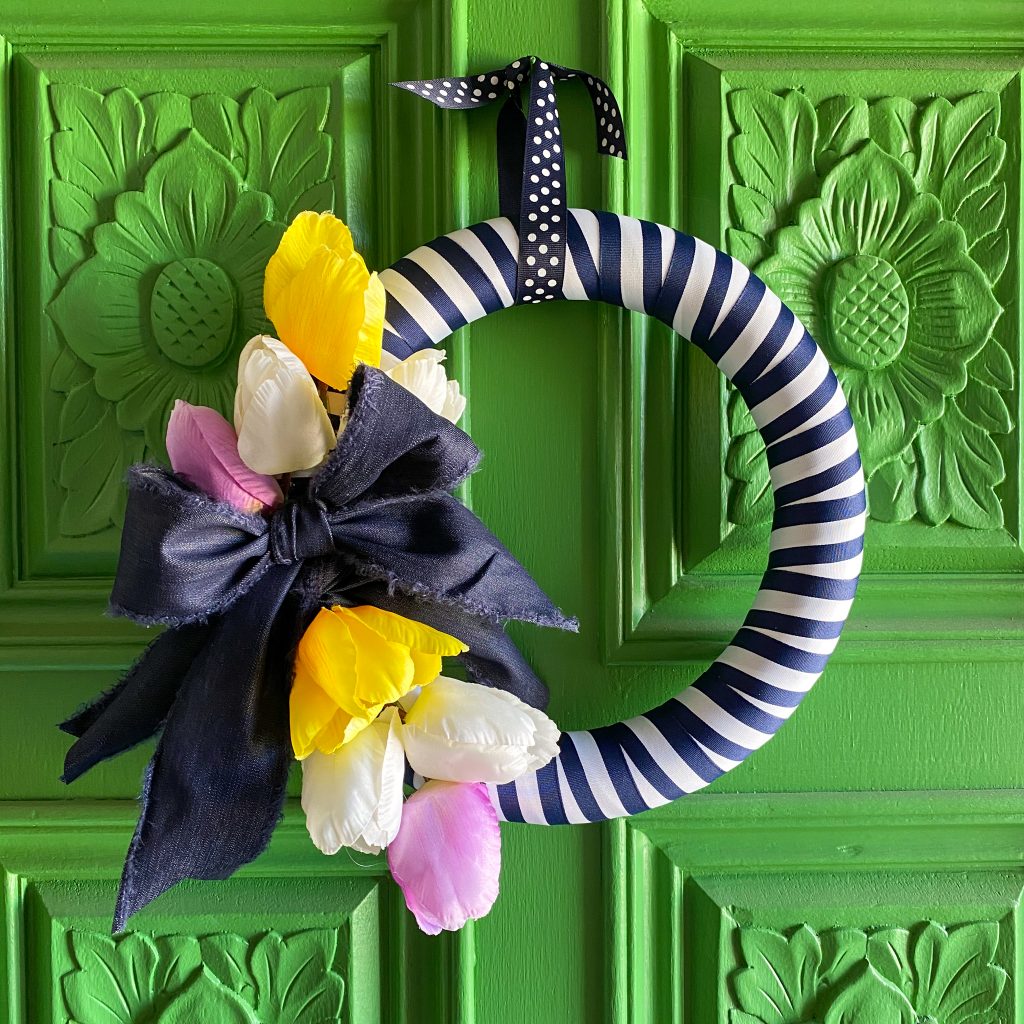 It looks great on my green door!! This just screams spring to me!
Bonus tip – Do you know how to make those cute V cuts in your ribbon? It's super simple and such a great finishing touch. First fold the ribbon in half.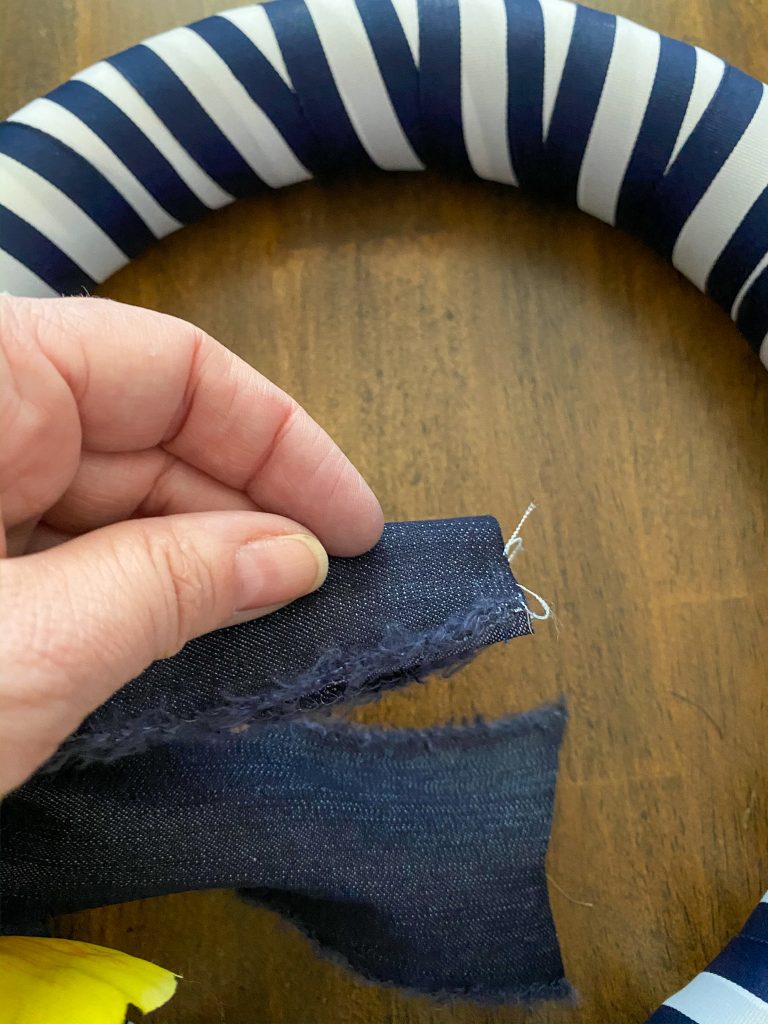 Then make a cut diagonal from the edge corner to the folded edge as pictured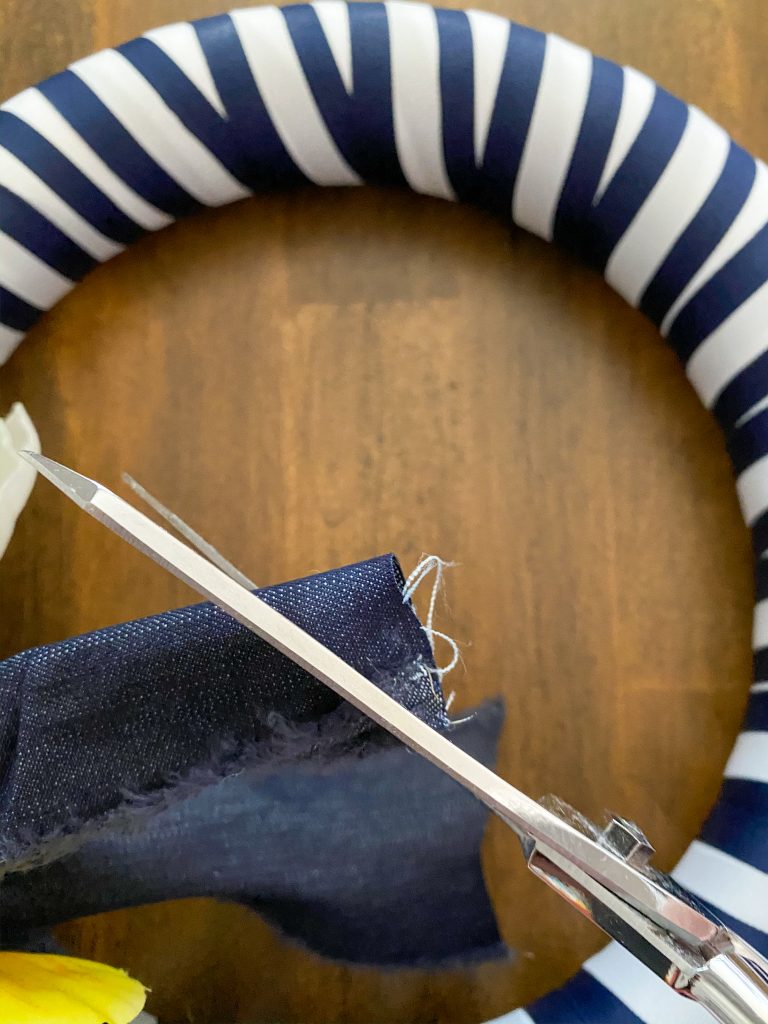 And voila!! Instantly better!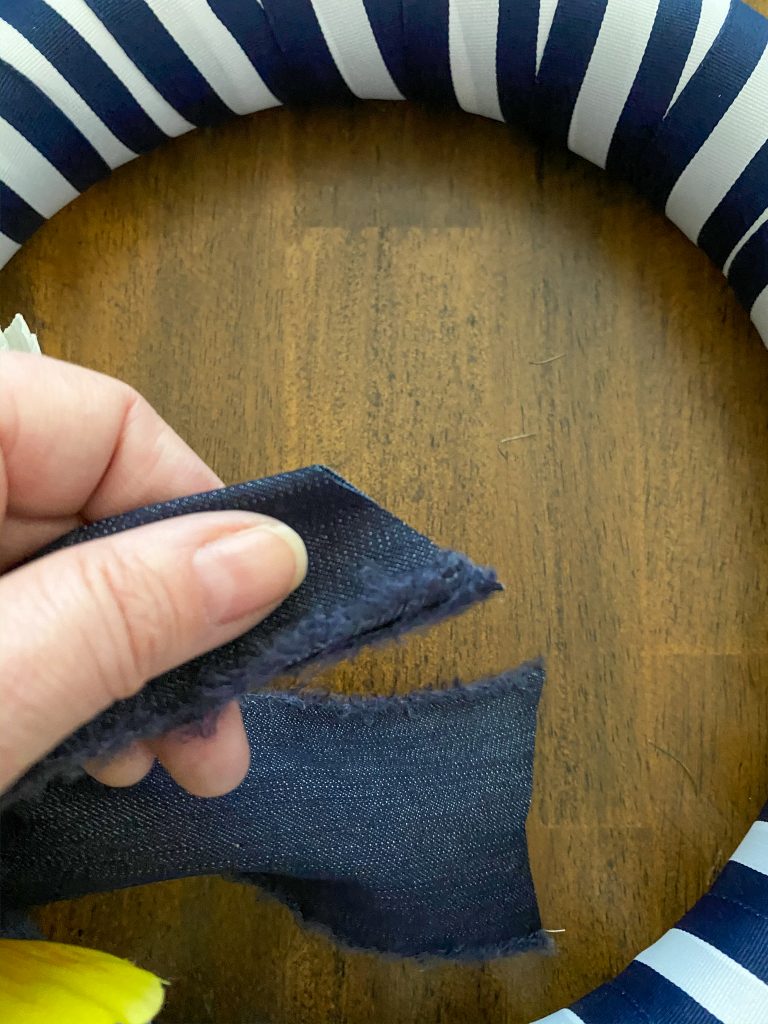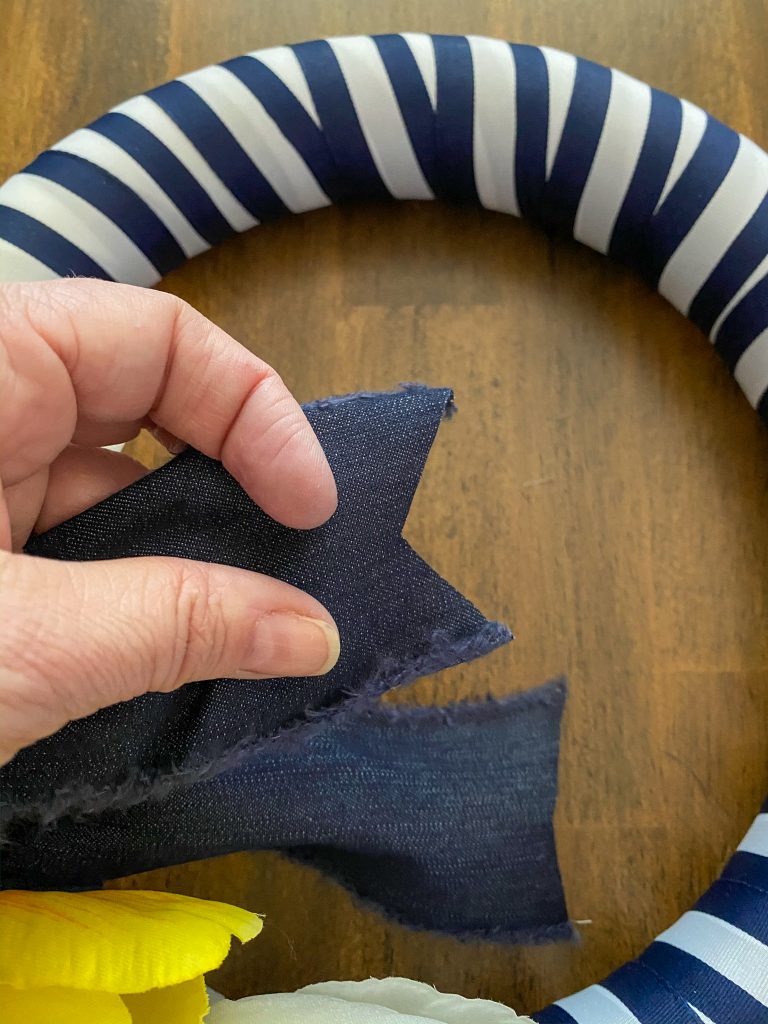 Hope y'all are having a great day! One last look at this simple and fun wreath!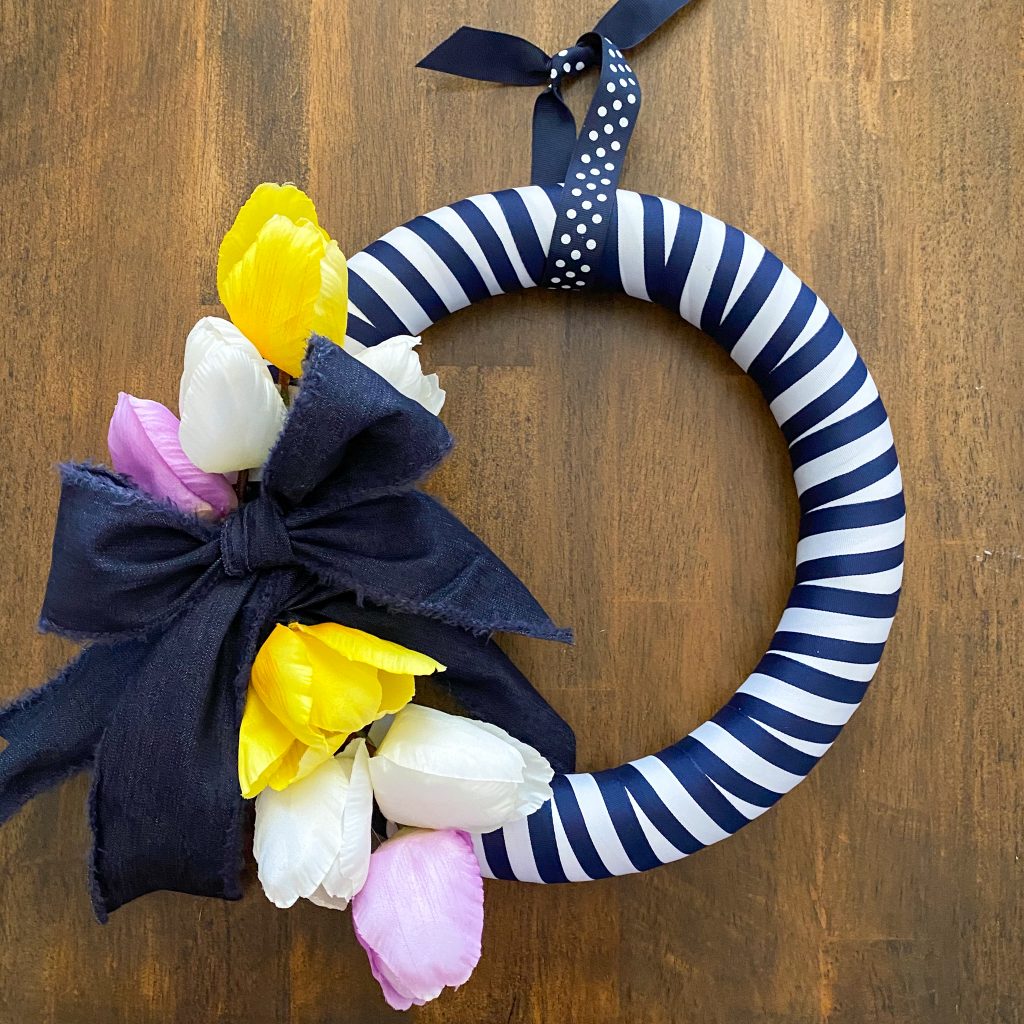 Enjoy and happy crafting!!