A couple of weeks ago I shared with you my DIY DVD organizing tabs. Well, I thought you might want to see what they looked like paired with some other organizational helps in our cabinet where we store our media.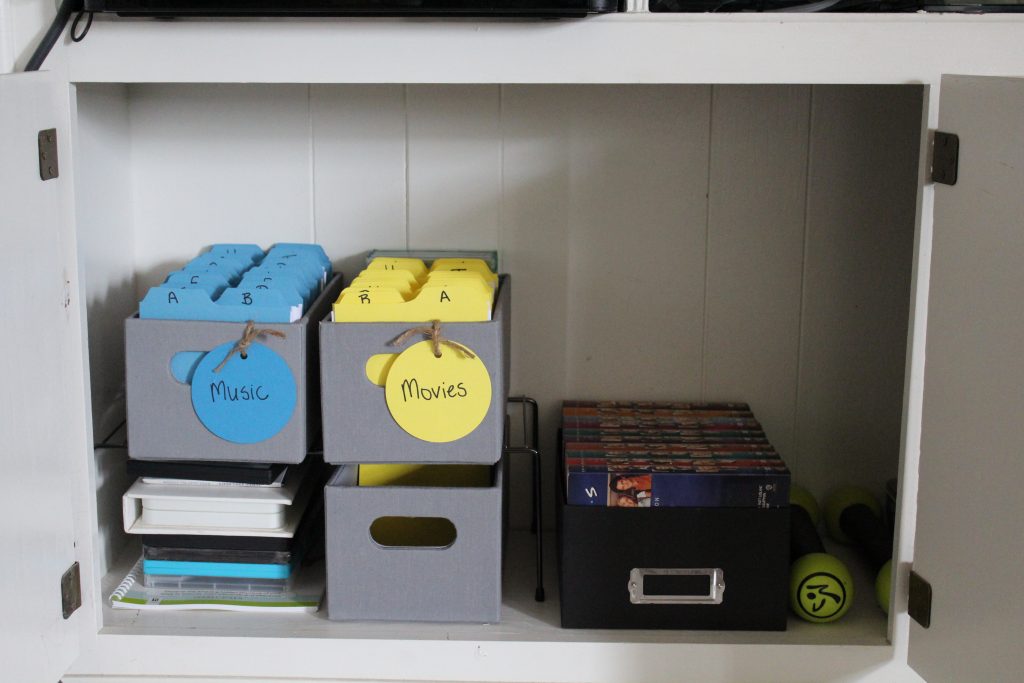 You can see that I purchased three of these cute fabric wrapped boxes from Target, and made some more tabs for our CD collection.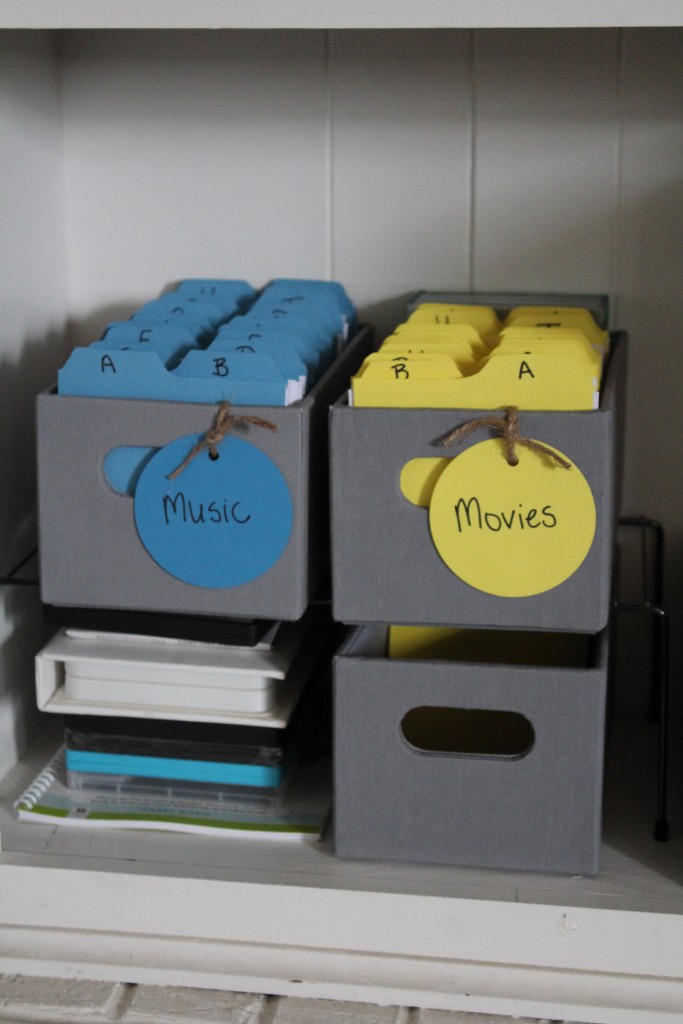 I also made some simple tags to label the two boxes that are being used right now – one for CD's and one for DVD's (colored coordinated of course).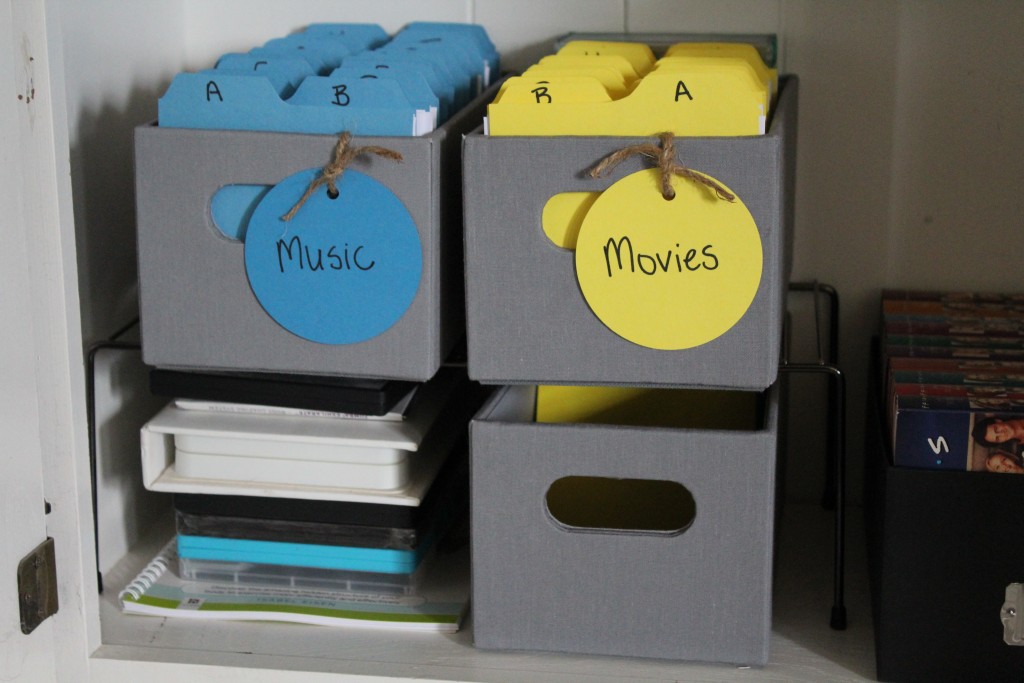 The third box is for overflow and growth.  😉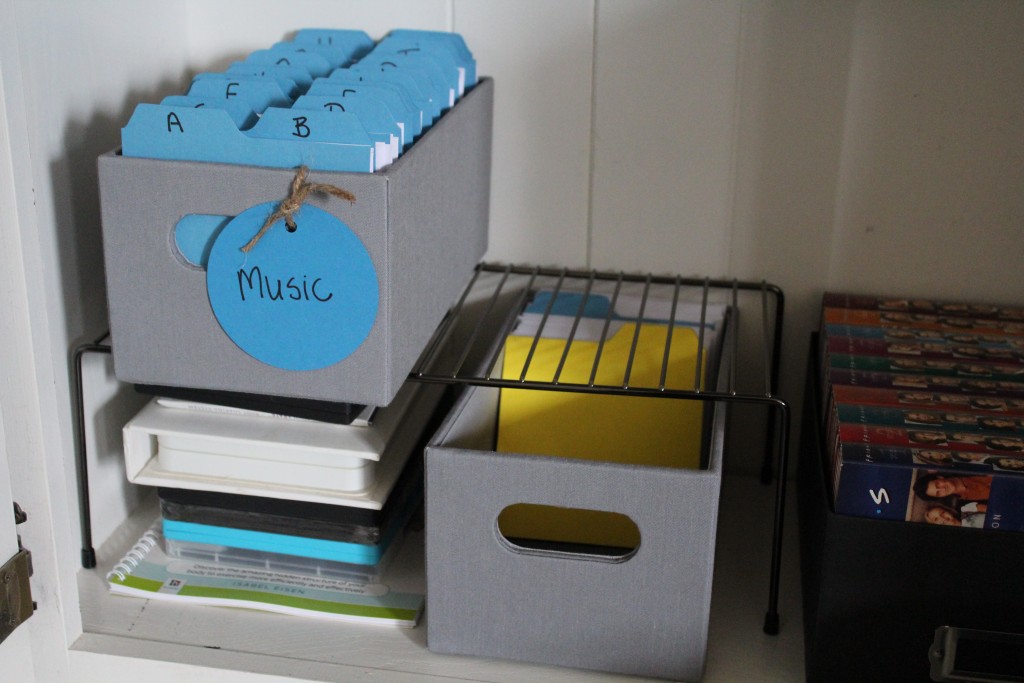 The boxes are sitting on a 'shelf' that I bought in the kitchen department (also at target). I would love to build shelves in this cabinet, but there is not a lot to anchor them to. This was an easy and inexpensive solution to my organizational challenge that was this cabinet. Here is was before.  😯

The black box holds our precious complete "Friends" collection.  😀  And, there are a couple of miscellaneous movies stacked on the bottom left – wedding 'tape', movies that belong to my big kids, and our workout videos.

Organizing a space does two things:
1} Makes the space more appealing to look at (who would want to open that cabinet door before)
2} Makes the space easier to use (I could never find what I was looking for before)
Organizing a whole house can be overwhelming. My advice – one space at a time. Sometimes, even just one cabinet or drawer will boost your mood and motivate you to move on to organizing the next space!!