If you are looking for an easy, inexpensive way to store your ornaments, I have it!!  One of my hubbies favorite things every Christmas season is buying himself a tin of popcorn to snack on.  🙂 One year, many moons ago, I got a wild notion that these would be perfect containers for our ornaments.  And, every since then that's exactly what we have used.  It works out perfectly since every year I seem to add a few ornaments, and every year he purchases a new tin!!  I like that they are small, so I don't tend to cram them full, and things don't seem to shift around much in there.

My method is simple and basic, using only the tins and plastic shopping bags.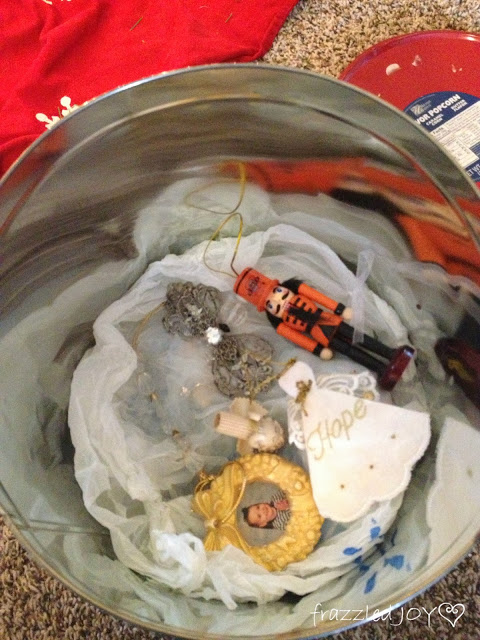 I start by lining the bottom of the tin with a bag, and then I start layering.  For the ornaments that aren't breakable I simple lay them in the tin separating each layer with a plastic bag.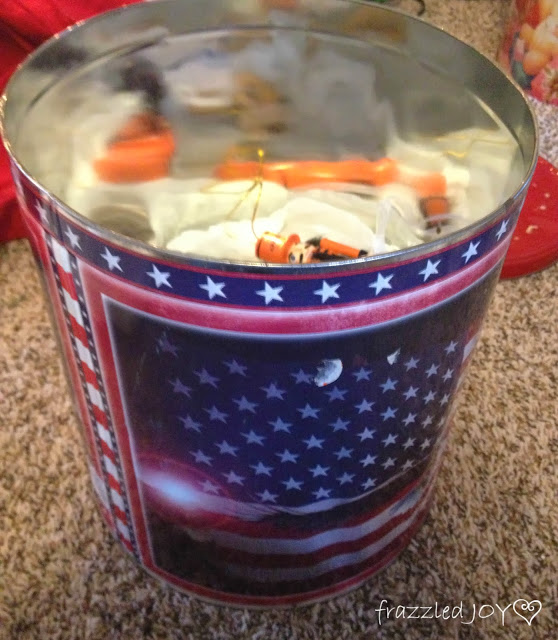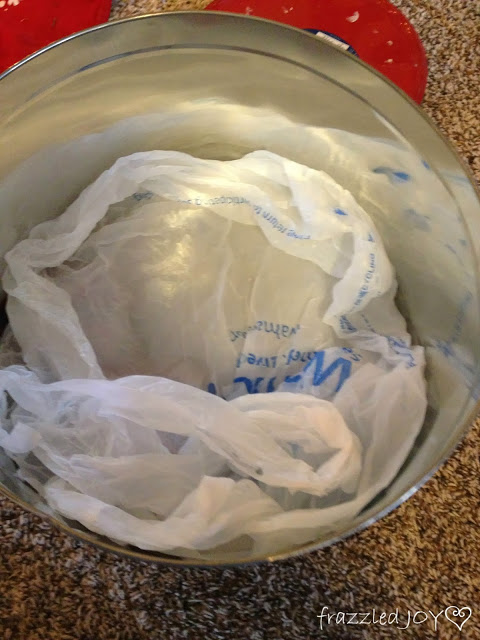 For the ornaments that are more fragile, they get wrapped.  I use the plastic shopping bags for these as well.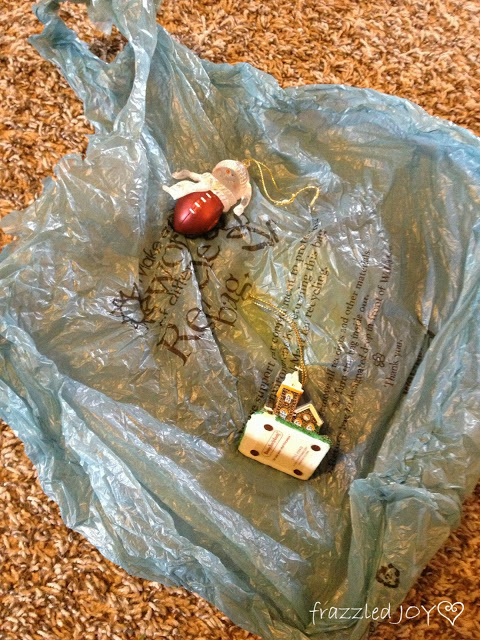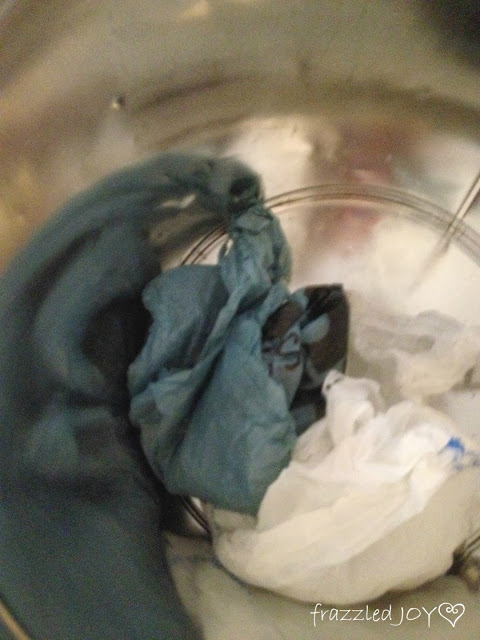 And again, layered, gently on top of each other.  As I said, I have been doing this for years with no casualties!!  Easy and inexpensive, especially if you have someone in your family who likes popcorn!!  🙂