Hey y'all!!  How are those closets coming??  I know yesterday I said I would share two closets with you today, but as I was editing photos and writing, I realized that would be a LONG post – so today you get to see our master closet.
This little revamp was way over do!!  This is another space that I had left alone in the name of "all or nothing-ness".  Because what really needs to happen is a complete gut and overhaul.  But, that has not made it to the top of the list yet.
A couple of weeks ago, I couldn't take it any longer and I dove in.
This is what I was starting with (keepin' it real folks).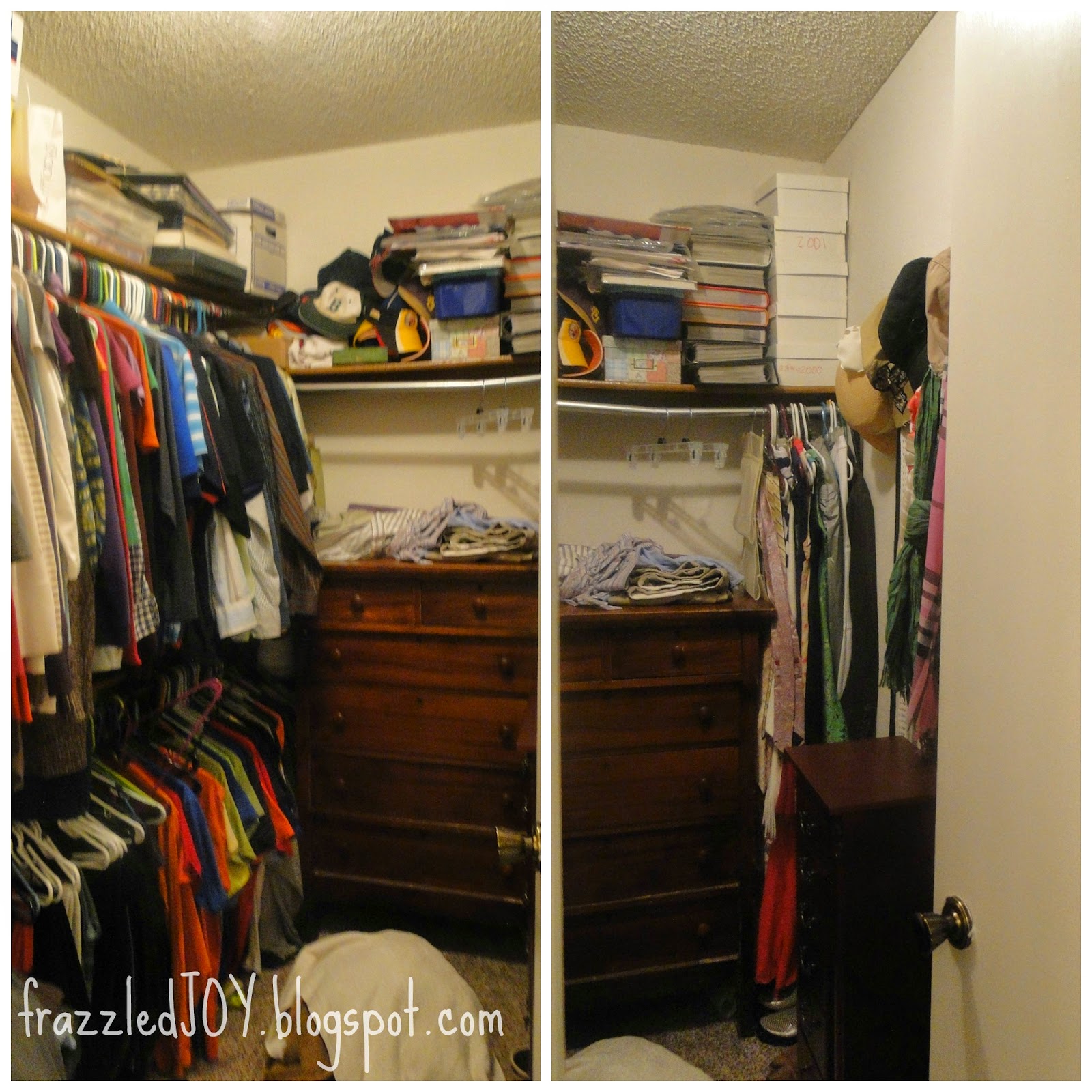 I knew there wasn't a whole lot that I could do, but there were a few things that had been disfunctional for a while that could be fixed. First things first when organizing a space…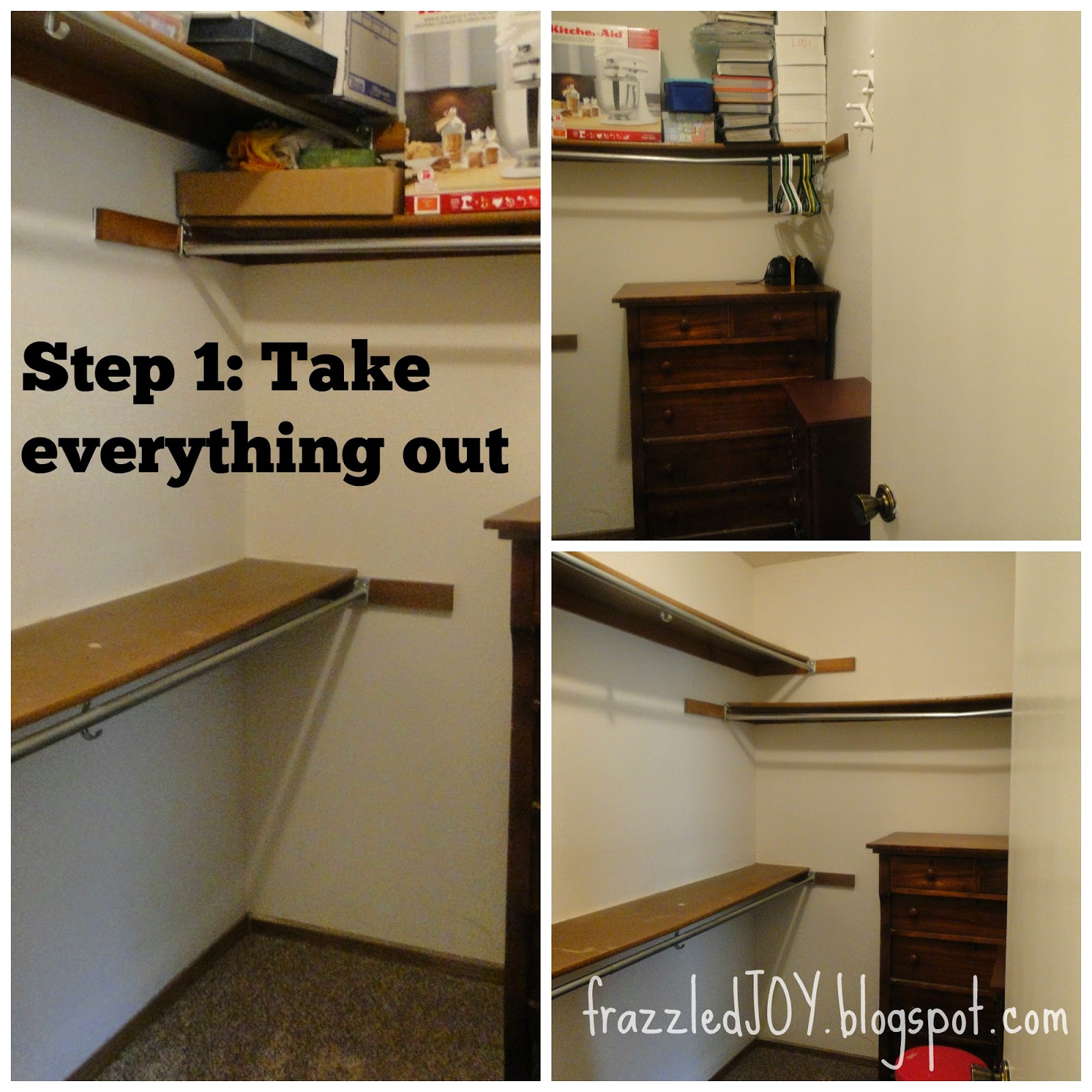 take EVERYTHING out.  Even though I knew the clothes were going back in where they came out, I still took them out.  It's always good to start with an empty space – plus it gives you a chance to dust and vacuum the space ;).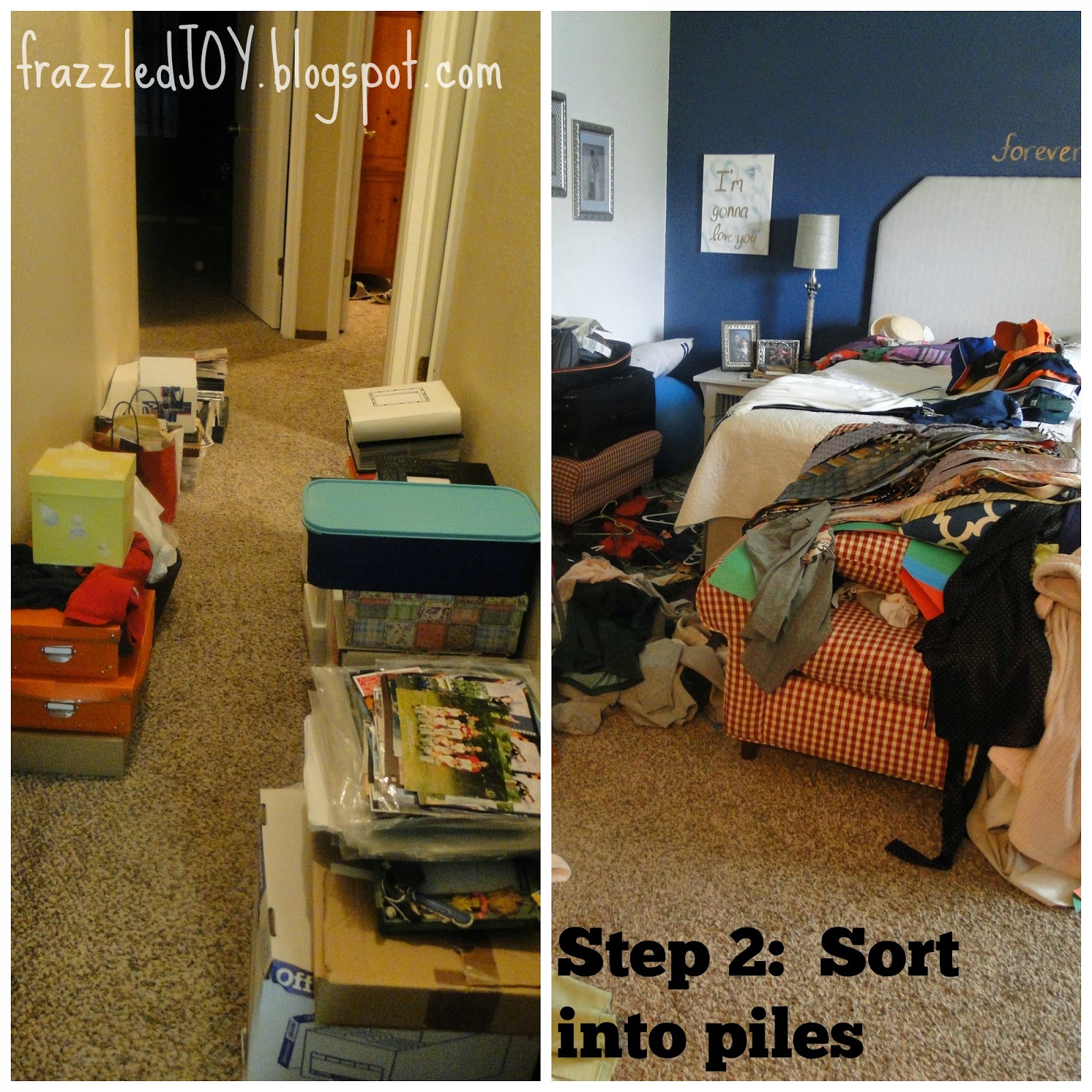 As you take everything out, sort things into like piles.  You would be amazed at how many things are out of place – even if you thought you had a 'system'.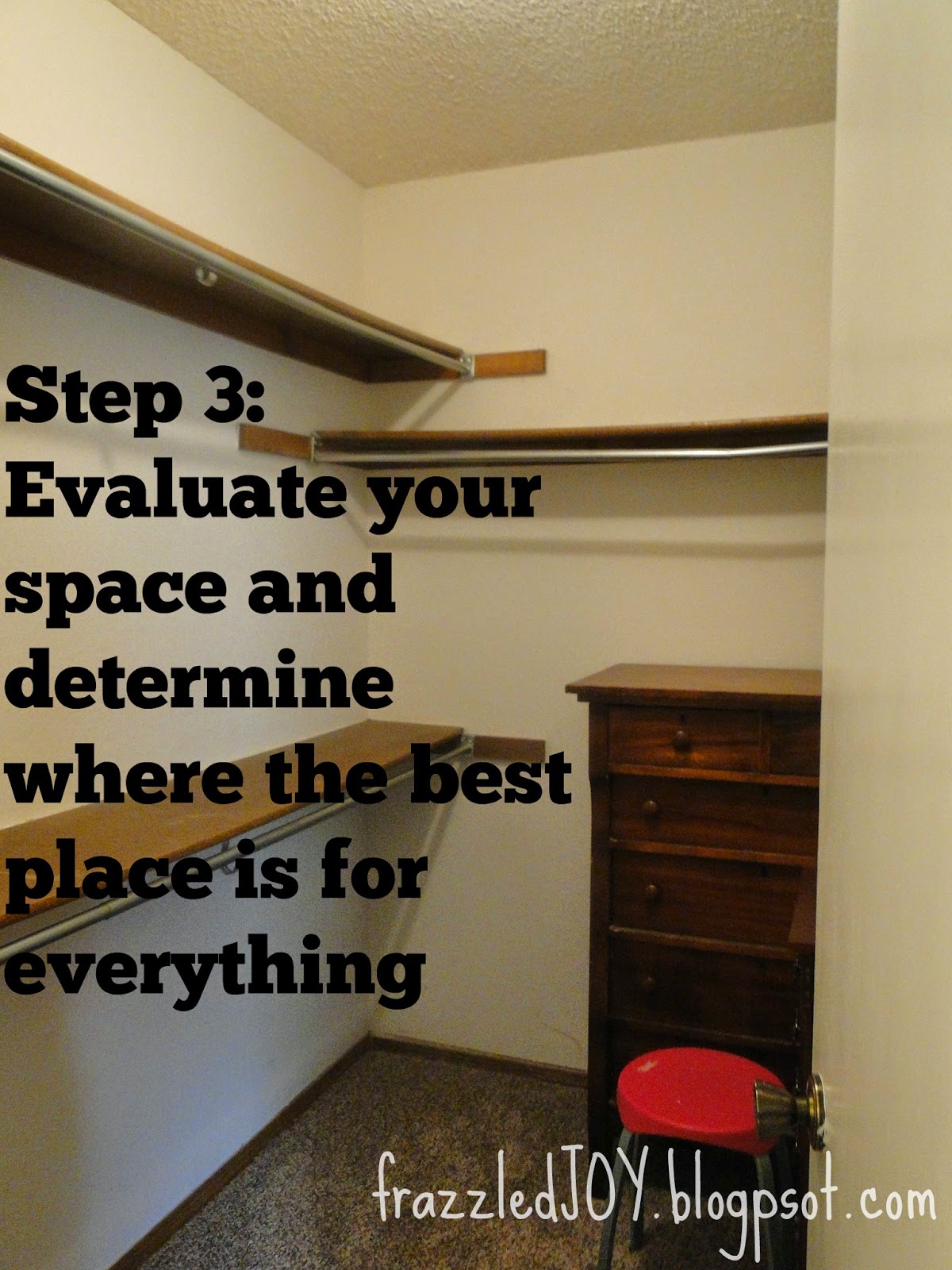 The other good thing about starting with an empty space is it allows you to evaluate and determine the best place for things.  Especially if you have lived somewhere for a long time this is a great idea.  Being able to see the space empty allowed me to think more clearly about how to use the space instead of just falling back into old habits.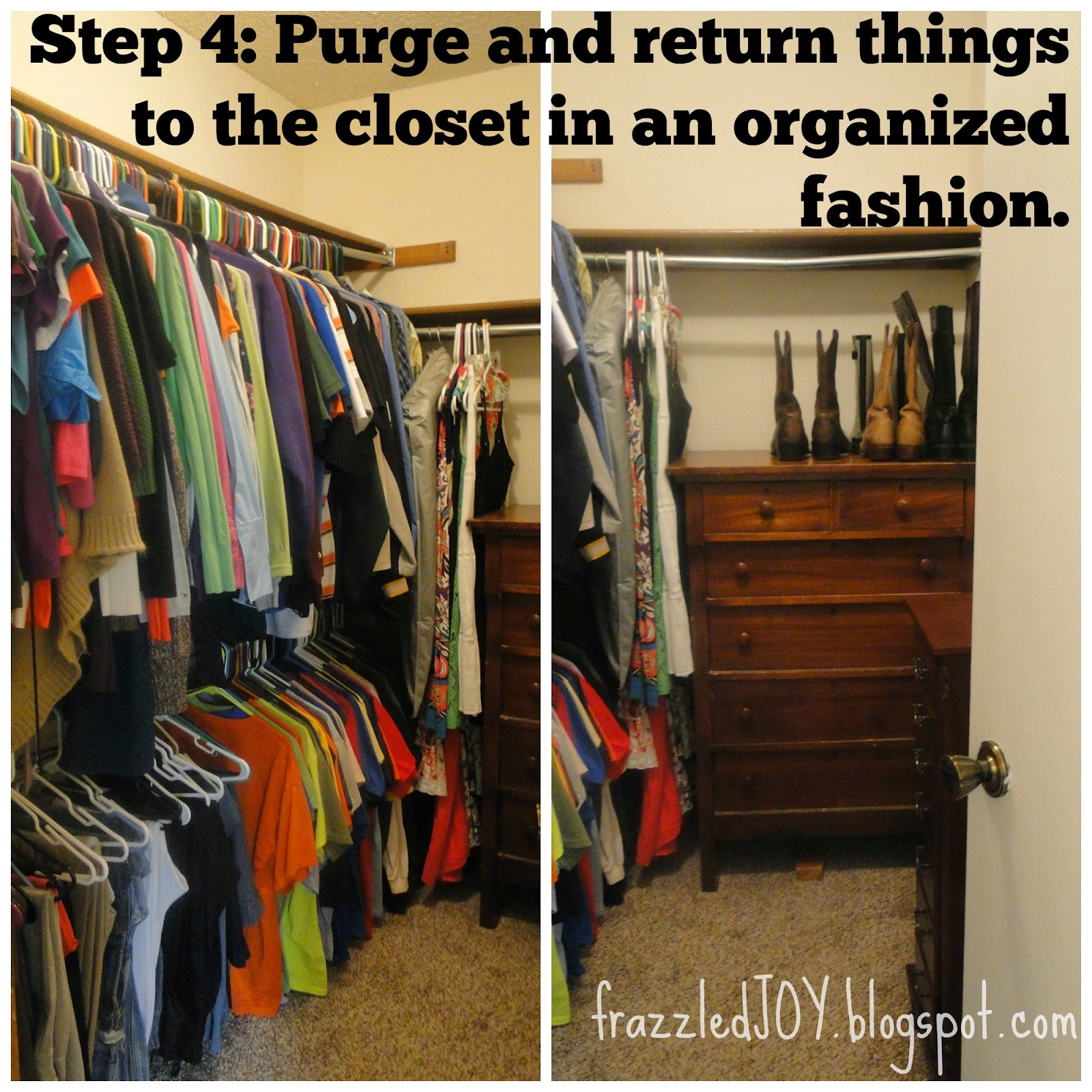 When it's time to move things back in, take time to purge while you go.  My hubby and I try to do this with our clothes about twice a year.  If we haven't worn it in a year we typically move it on, unless it's something for special occasions.
Also, as you are moving things back in, make any necessary adjustments to current storage.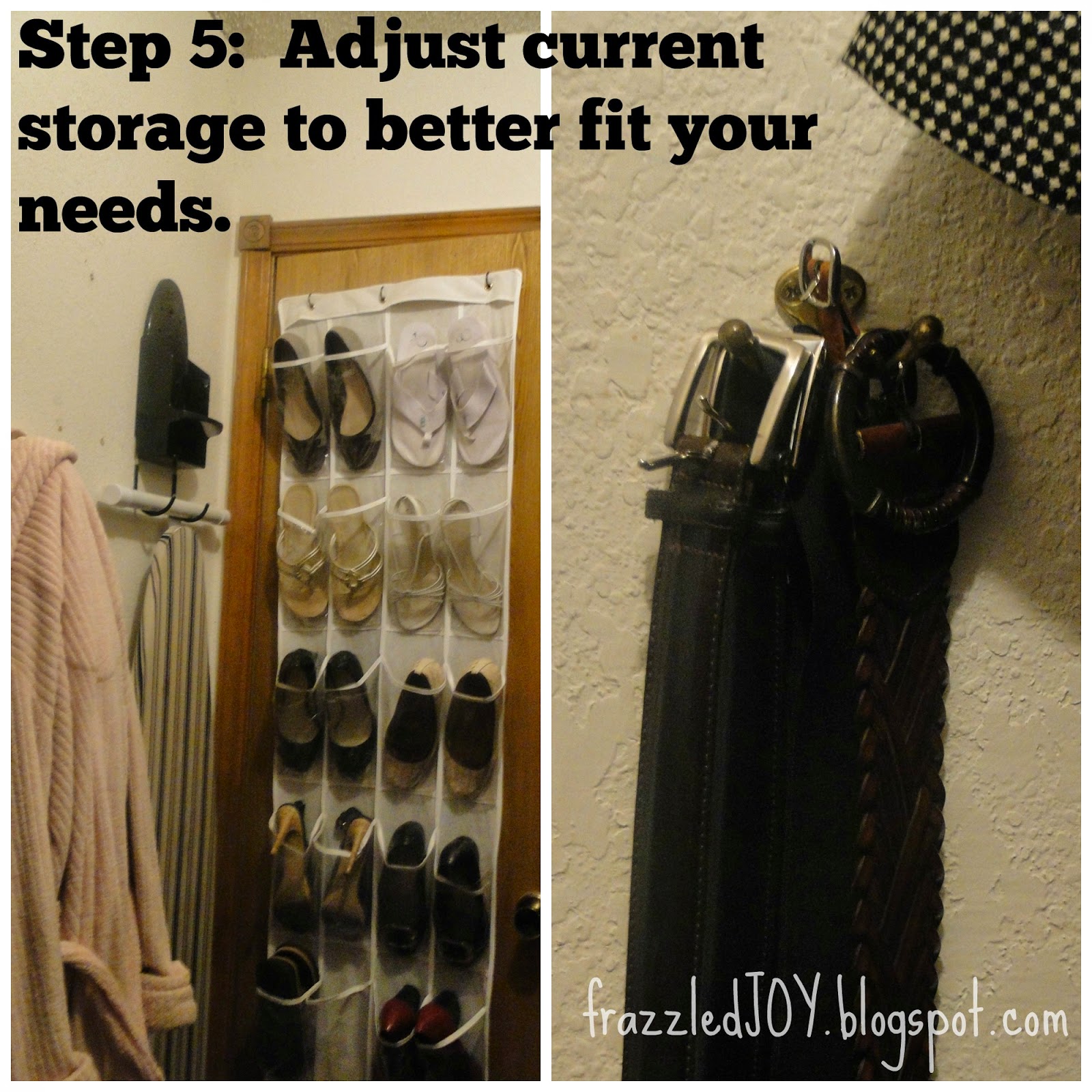 I had been using the hooks on the ironing board storage to hang my robe.  This worked great until I needed the ironing board.  So, I moved the ironing board hanger over towards the door and added a hook just for my robe.  Also, that hook we used for belts, it was hidden behind the clothes storage – not sure why the previous owners put it there – not useful at all, so it got moved over where it was out in the open.
There were some other things in the closet that just needed a home.  They were typically strewn about everywhere and you know what that means – we could never find them.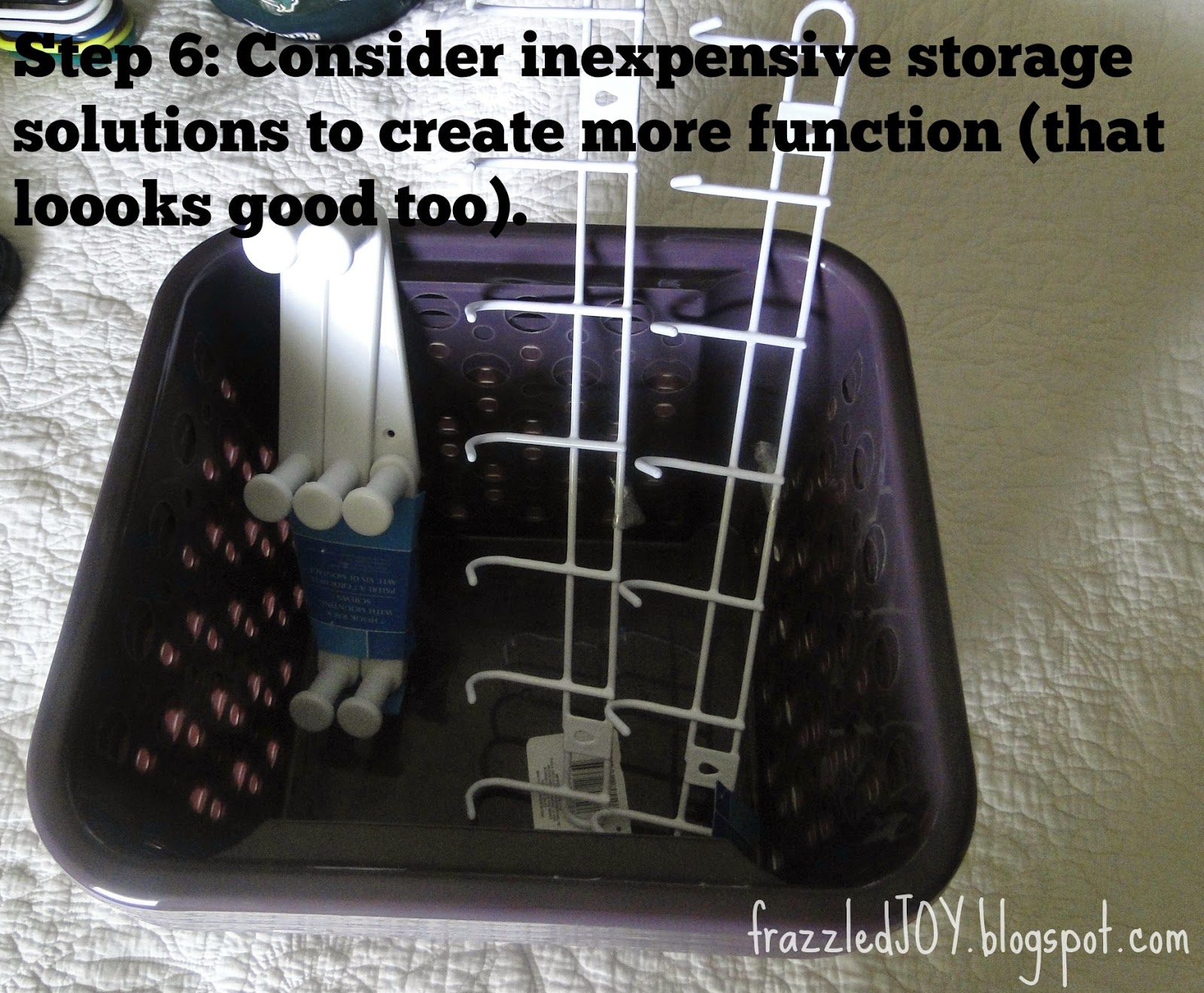 So, after a quick trip to Dollar Tree and $7 later this is what we ended up with.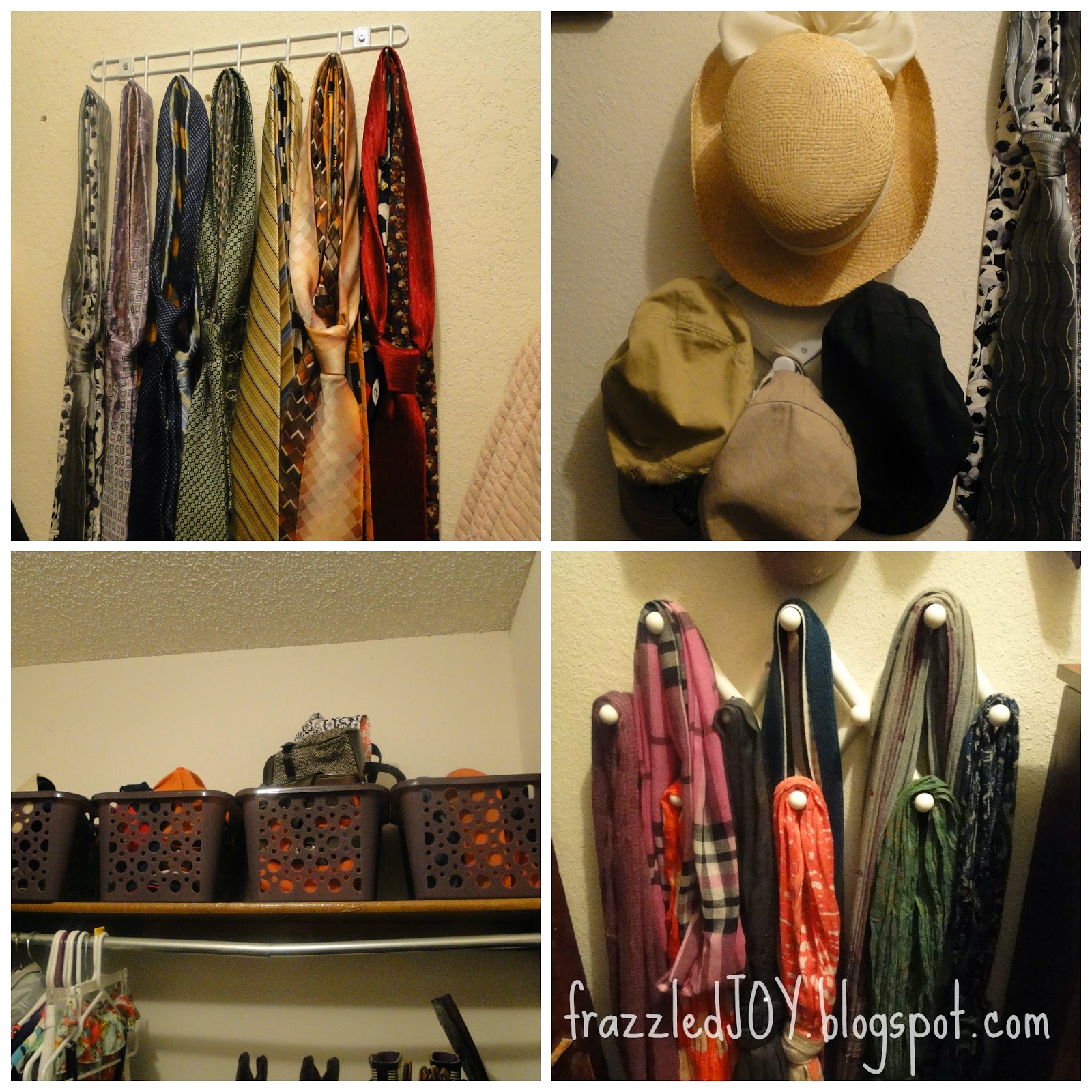 The hats are hanging on an accordion hook that was already in there, it just got a new home. Hubby's ties and my scarves are much more visible on the wall, and the baskets on the shelf are corralling baseball caps, purses, and flip-flops.  
In a few hours, and for a few bucks, we had a new space that was a lot more functional and more pleasing to us!!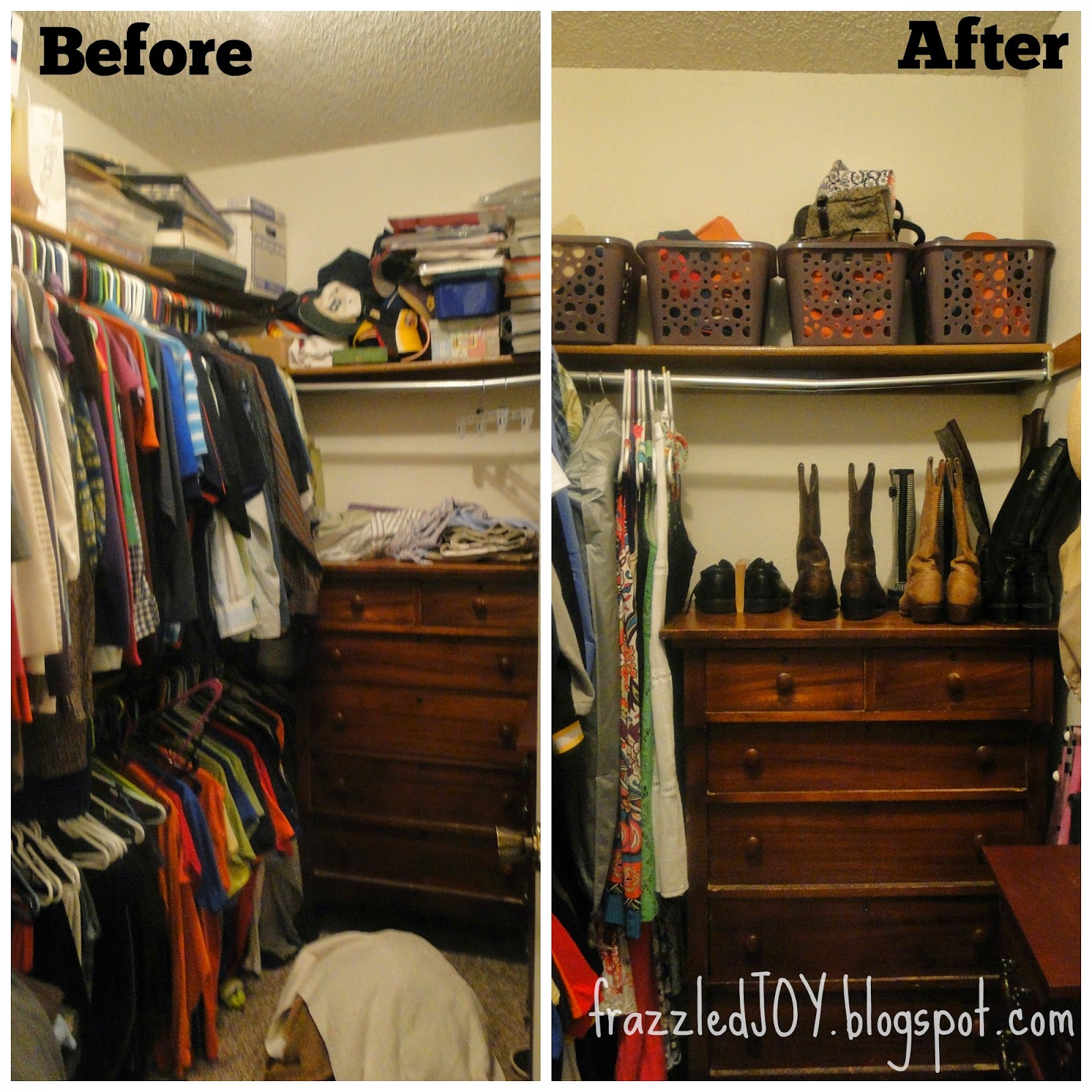 You can see from the before and after, it doesn't always need to be a dramatic change. You don't have to spend a lot of money or time to make a space pleasing and functional for YOUR family.
To see other posts in this series click on the link below