Welcome back friends!  I hope you had some fun this weekend going through stuff and

throwing out

donating stuff you didn't need!  
We are just about half way through our series, so I thought it would be good to start talking about areas in our home that we need to make work.
Closets work hard in every home.  Whether you have only a couple, or several.  Whether they are small or large.  We need them to do a job.
The one thing that is helpful to realize is that they can do whatever job you need them to do. Just because a closet a located in entry, that doesn't mean the only thing it can hold is coats.
A hall closet can hold more than blankets and pillows.
We all have things that are better stored out of sight, and closets are a great place for those things.  
We have seven closets in our home.  Four of those are in bedrooms, and one of them are actually built-in cabinets – but they are floor to ceiling, so I think it counts.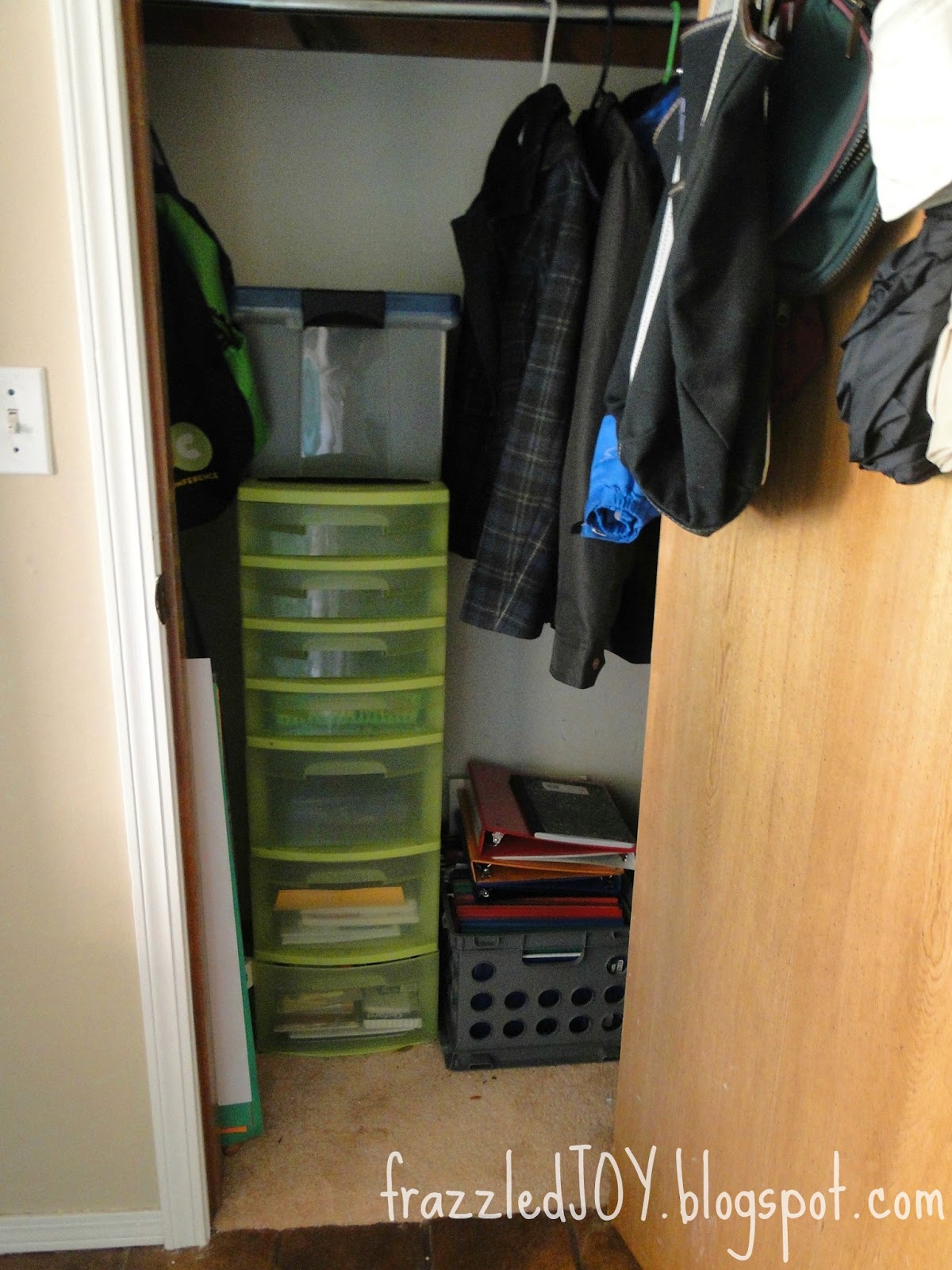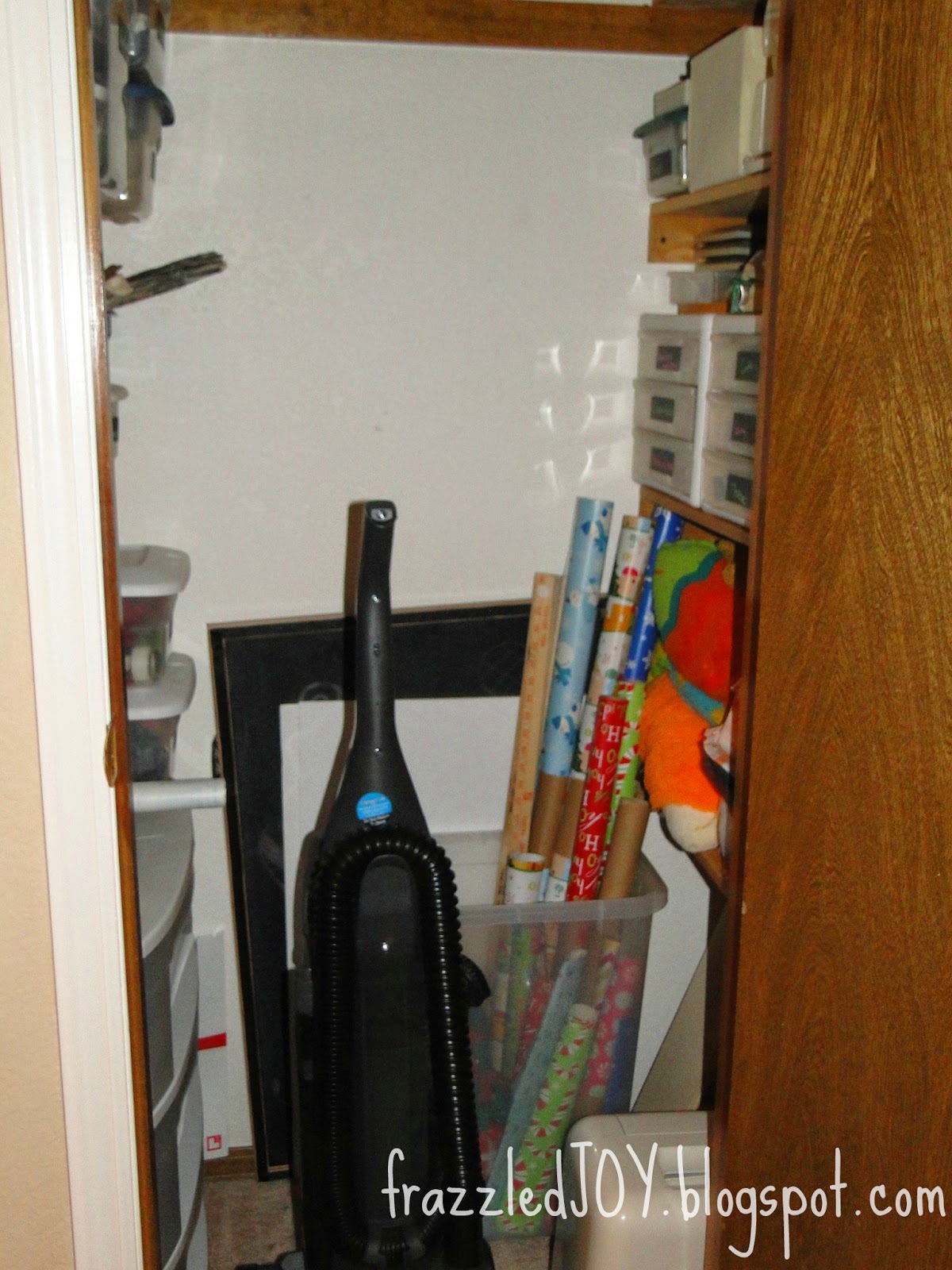 The linen cabinet/closet holds linens (although this one needs some organizing).  These uses work for us and that's what matters!! Remember that :).
If you are looking for storage ideas or organization ideas for closets, again Pinterest is a great source.  I have a board for closet organization that is basically bedroom closets, but you can find what you are looking for – just search the type of organization you need – whether it be office, craft, linen, or just clothes. 🙂
The two spaces that haven't really been that functional lately are our master closet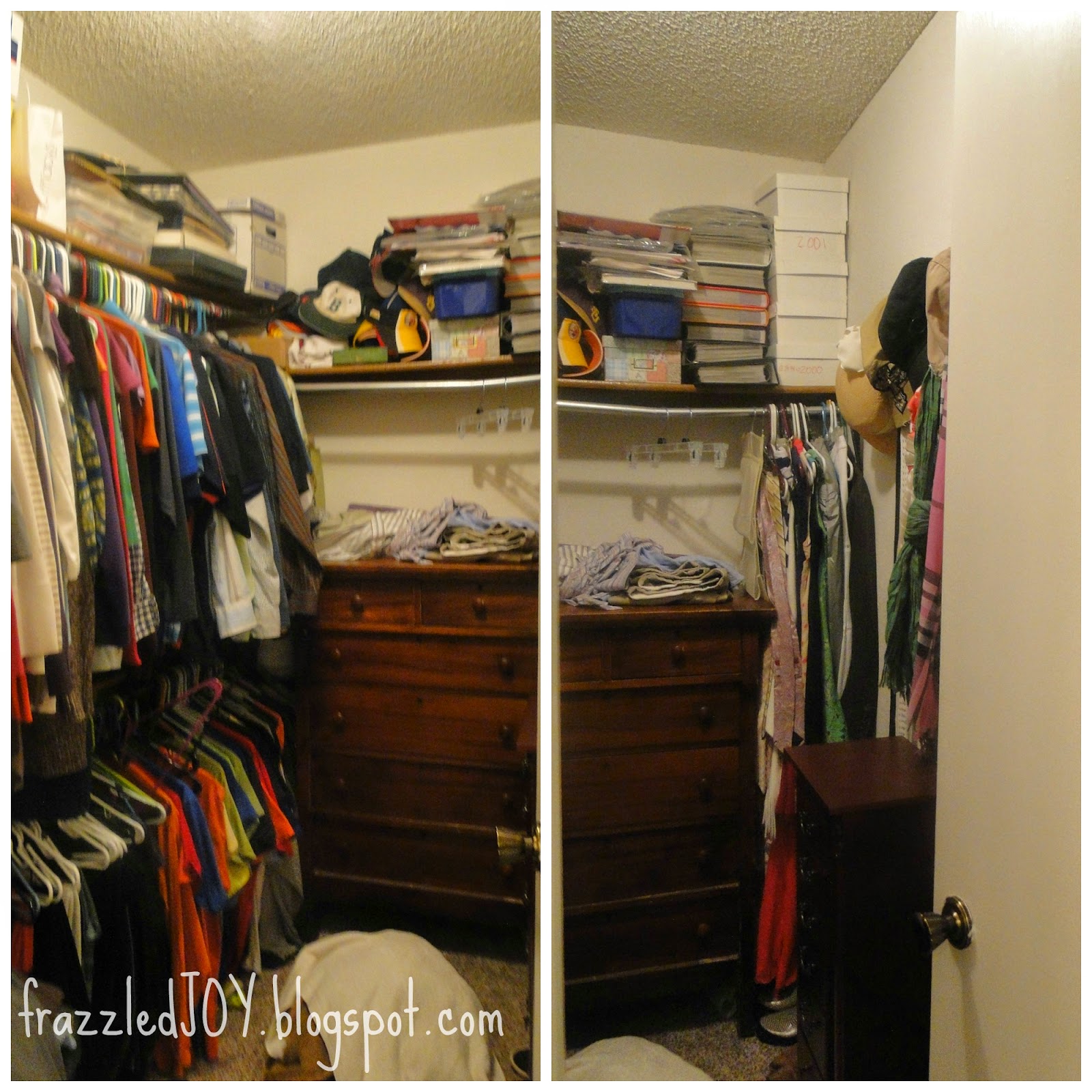 and the linen cabinet/closet.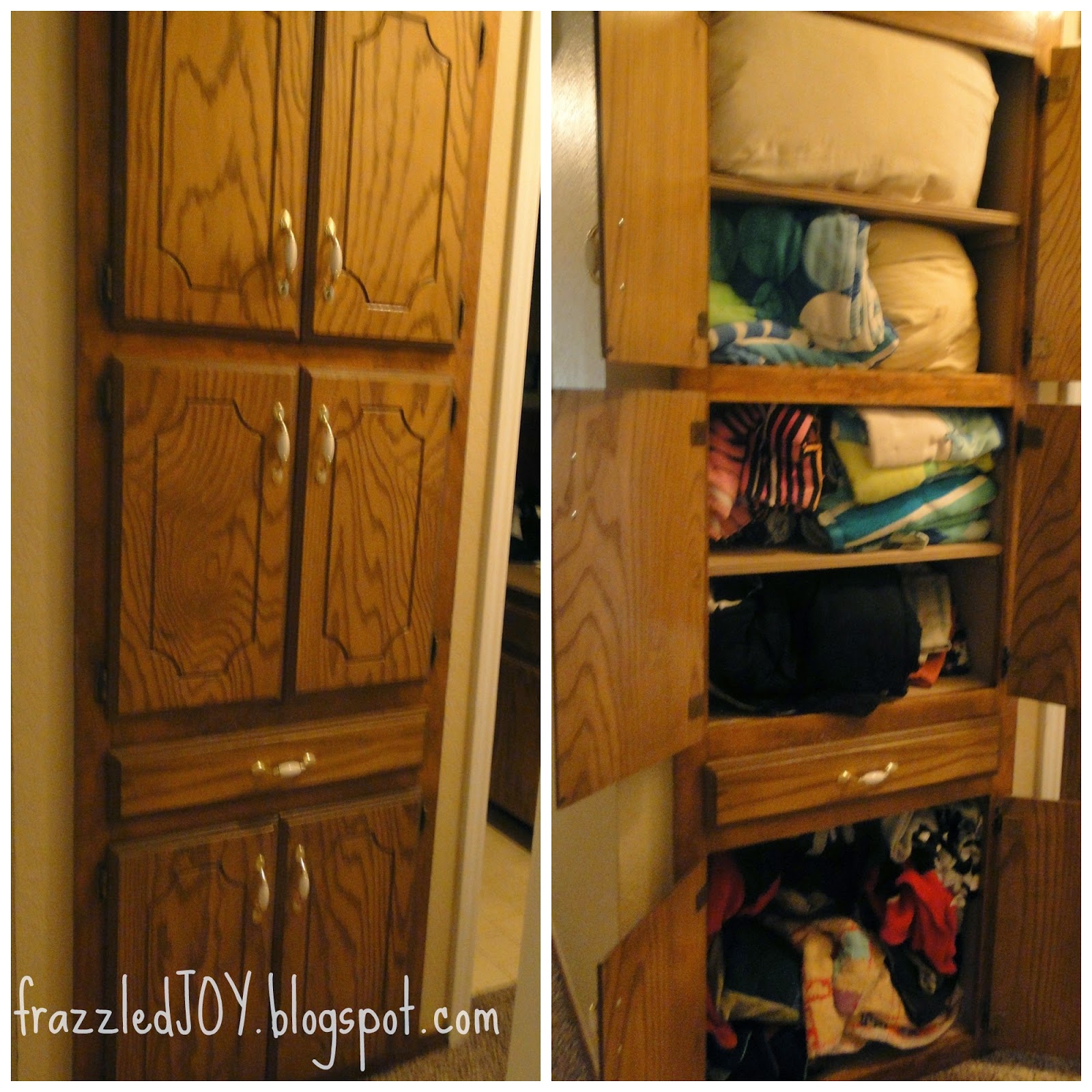 I'll be back tomorrow to share with you some simple and inexpensive things I did to make these two spaces a little more functional for us!! 
Thanks for hanging in there this month – I hope you have been inspired!!
To see other posts in this series click on the link below