As I said in the beginning, closets work hard for us, so I guess it is fitting to spend three days on them right?  
Today I want to share with you my one day linen closets transformation.  This is a space in my home that has bugged me for years.  But, it is also one of those spaces that I typically just throw my hands up and shove everything in there, and do my best to shut the doors.
But, last week I was in a slump of sorts and needed something to jump start me.  A one day project is great for that!!
First things first – a before…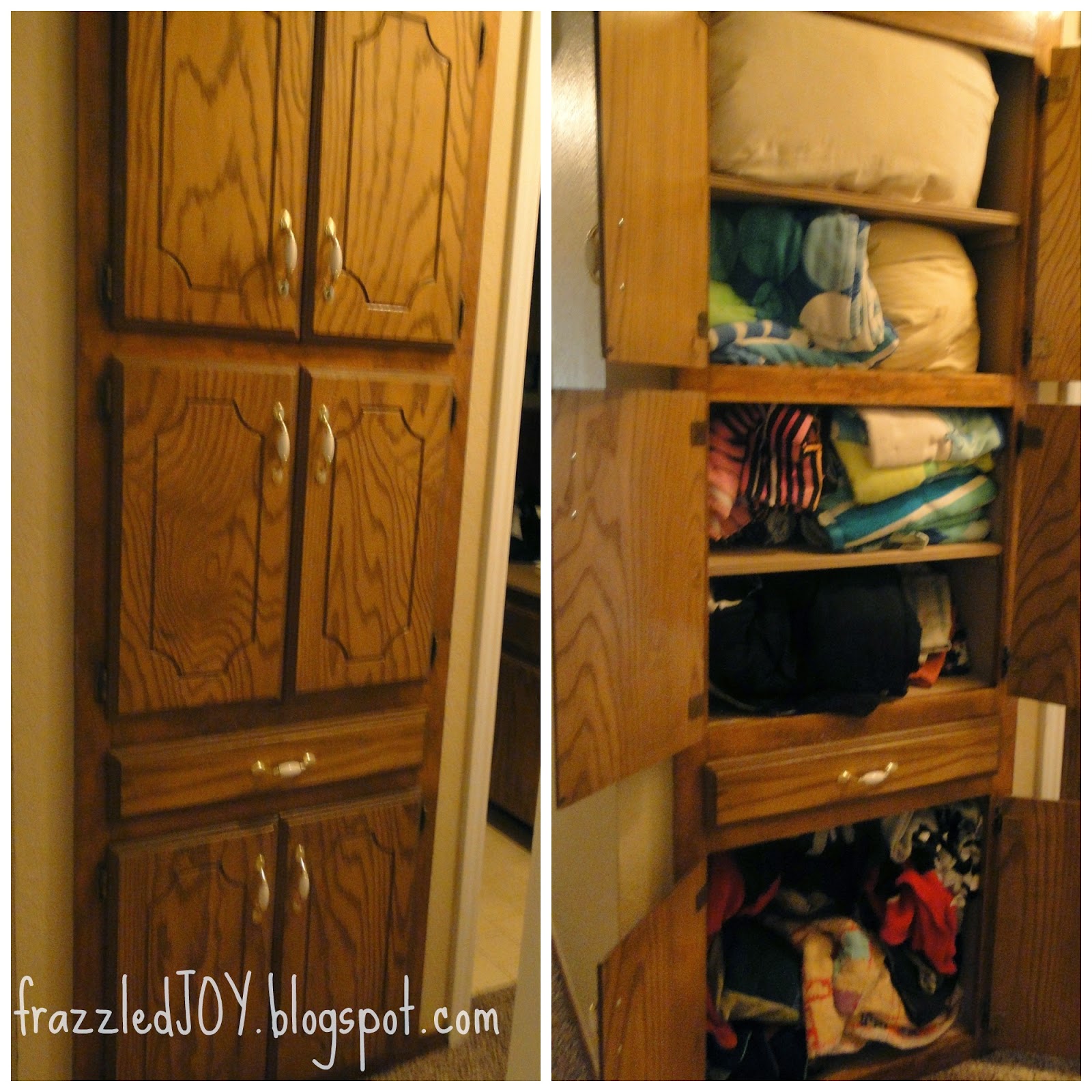 Ugh!  Next, the emptying and sorting of all the stuff.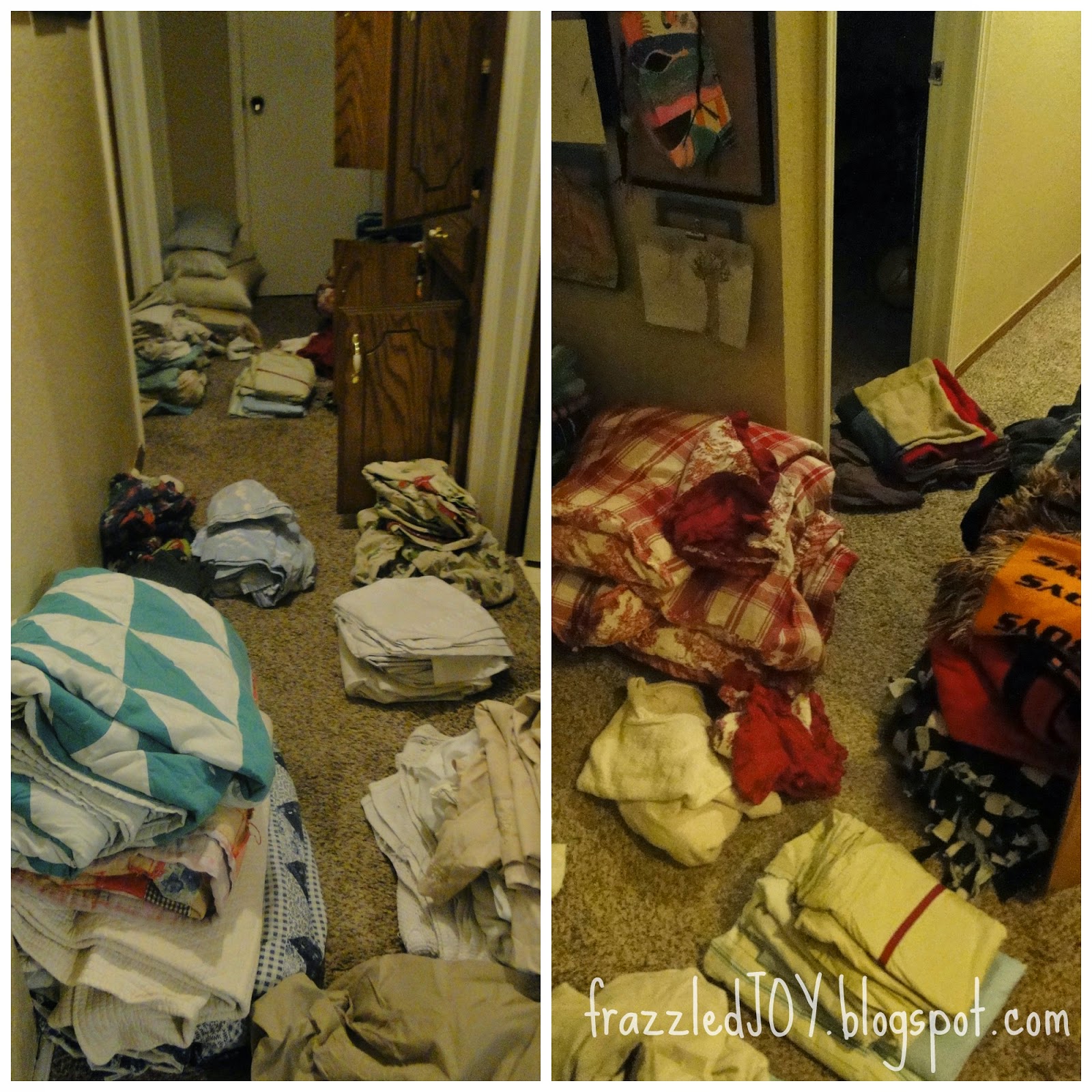 With the closet empty, I was faced with a decision – to paint or not to paint.  For some reason, all of the cabinets in this house feel dungeon-like to me, so I decided to grab a bucket of white paint and a paintbrush and attack it.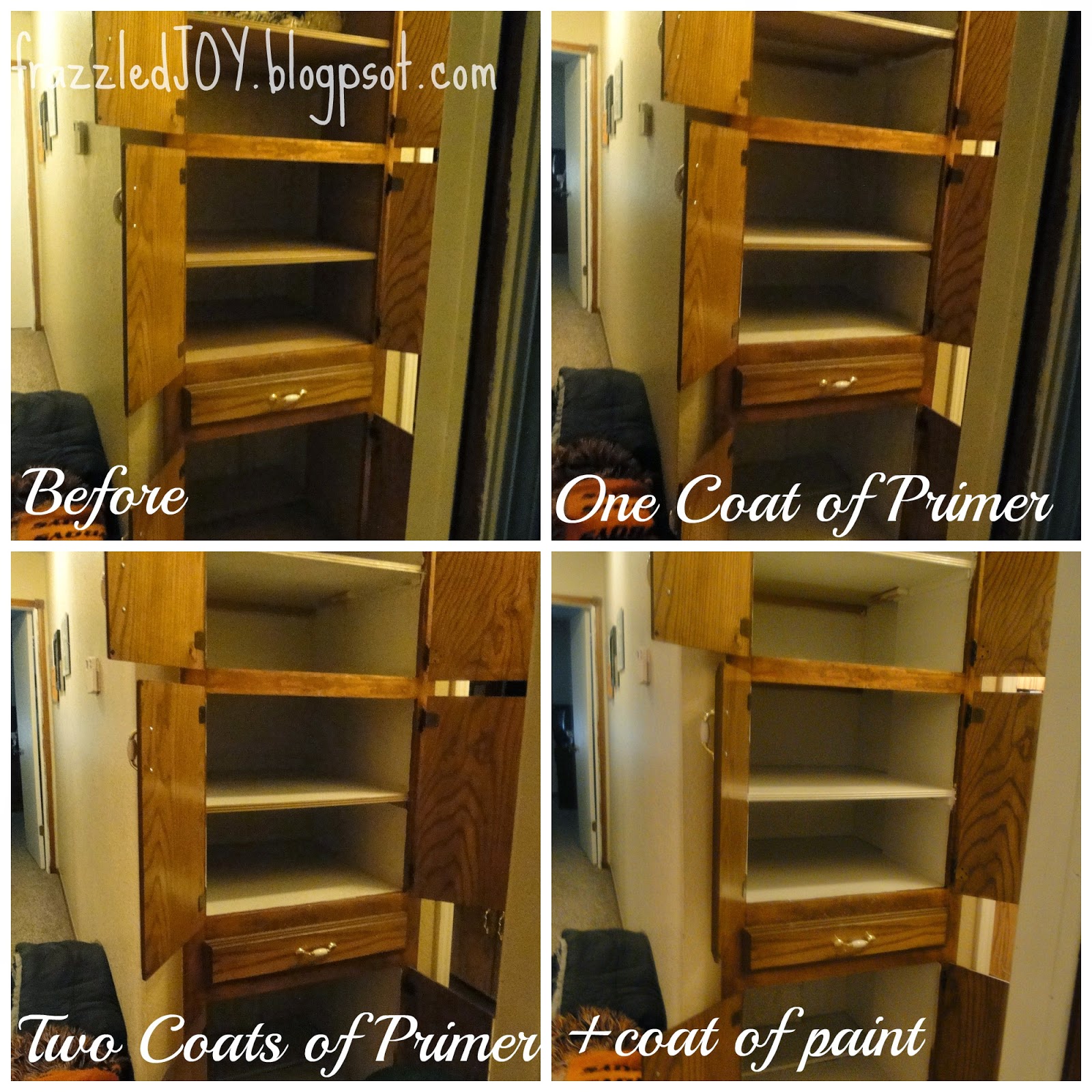 Amazing what a little bit of paint can do to brighten up a space huh??
Now it was on to the organizing.  I purchased these really cute baskets at Dollar Tree (really my go-to place for organizing these days).  However, I filled them up with sheets and then realized they would not fit on the shelf…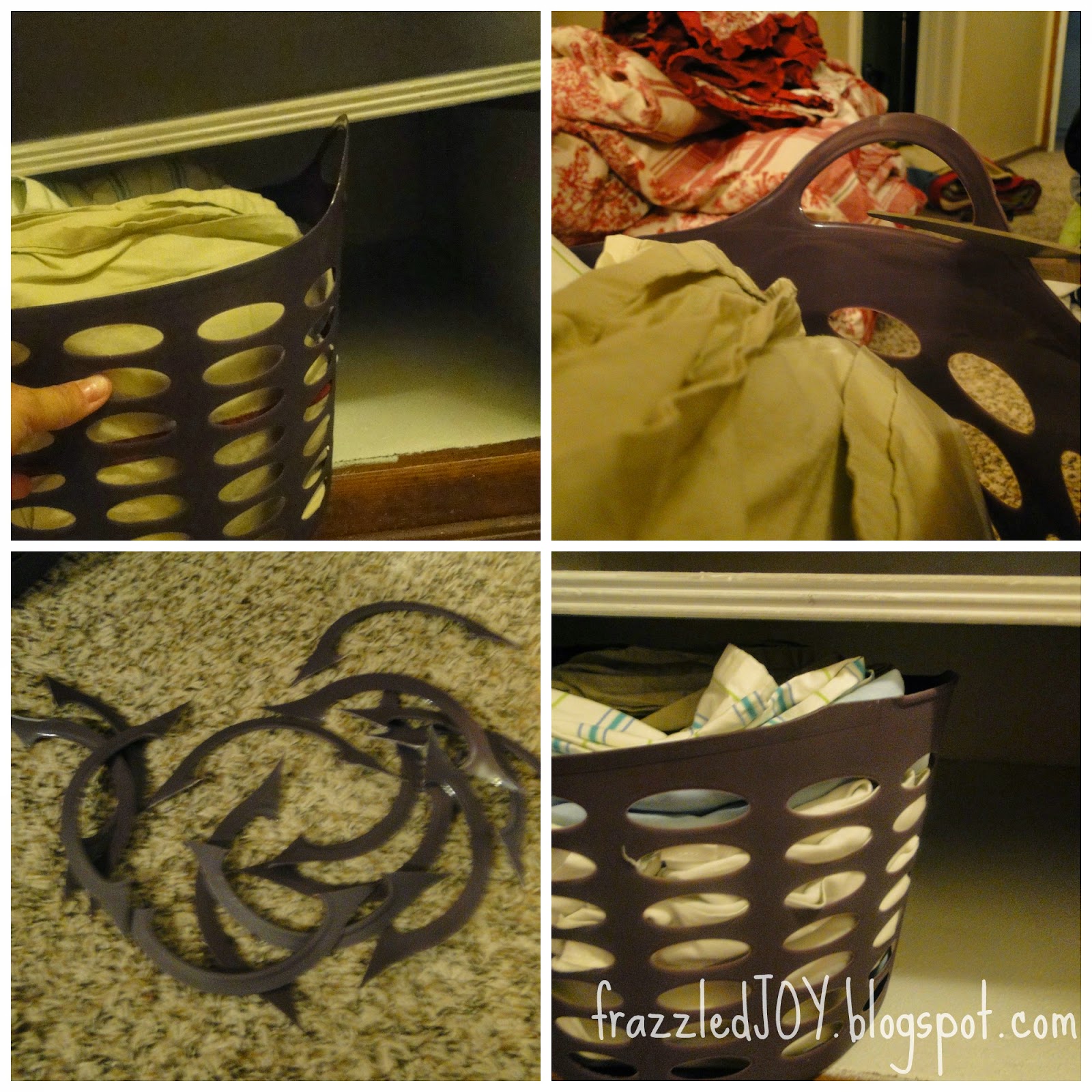 …so I cut off the handles.  The edges are not sharp just in case you were wondering.  I did my best to cut them as straight as I could.  🙂
After some purging, and some organizing, and some straightening…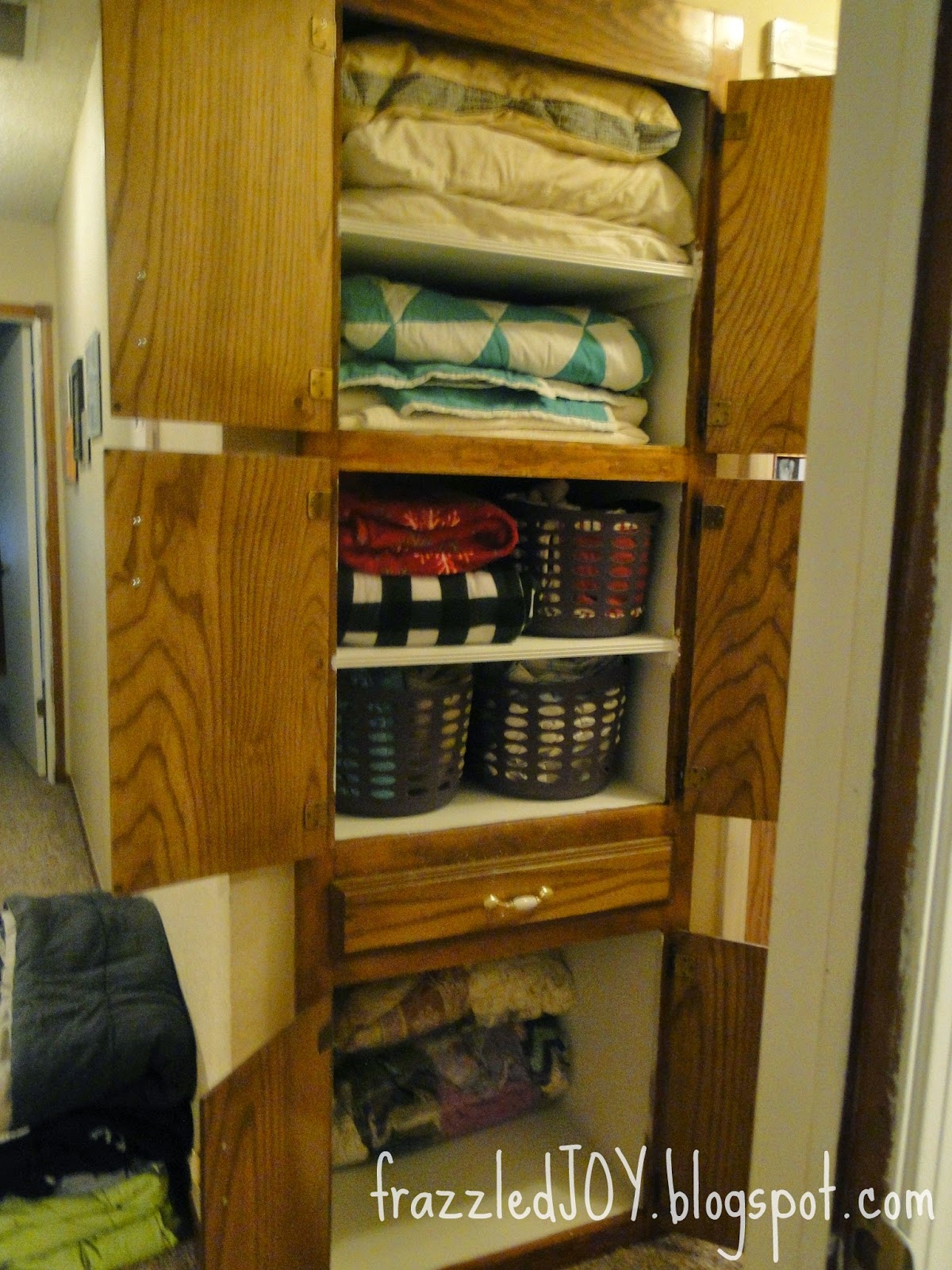 Yay!!  Soooo much better!!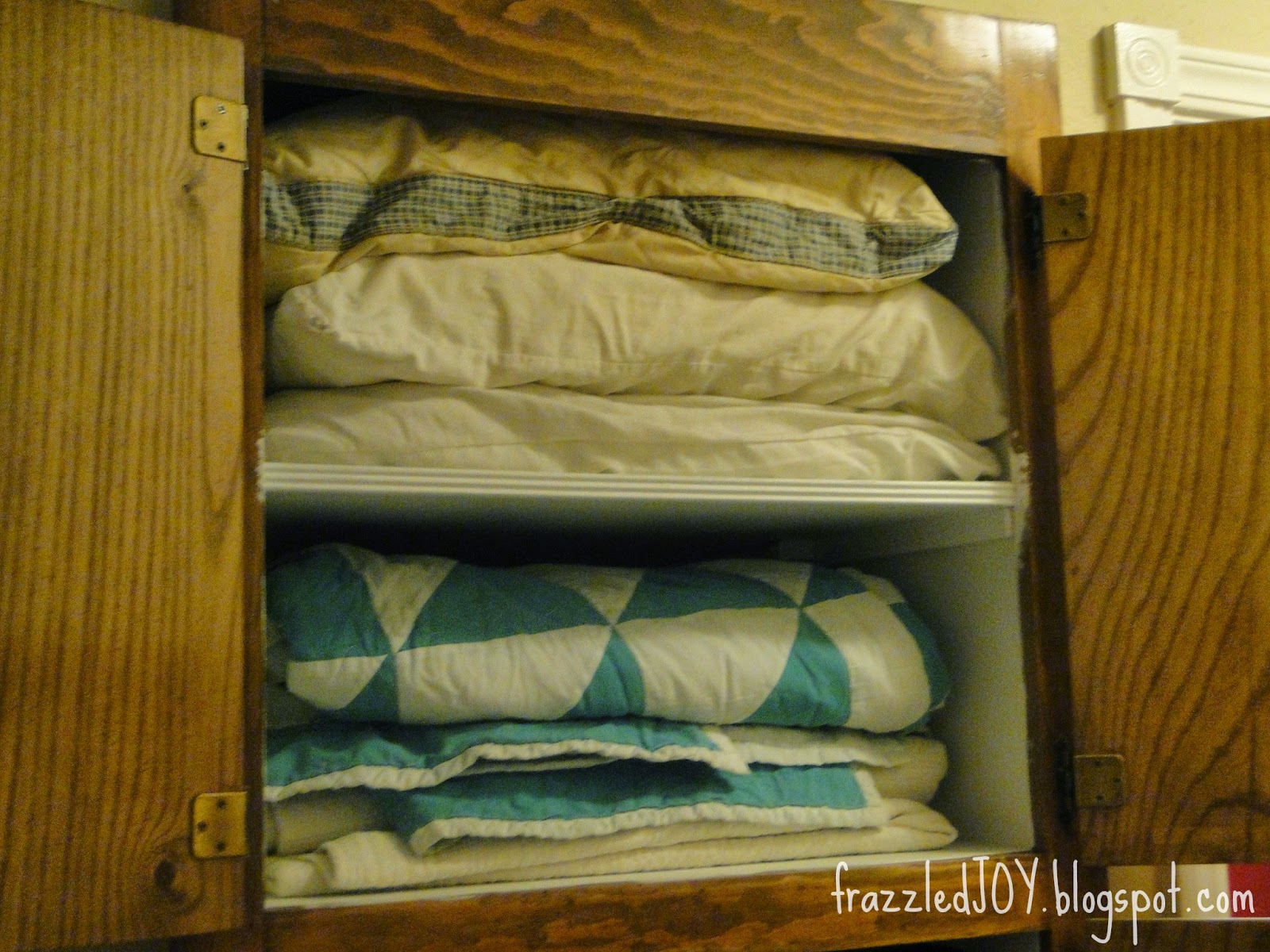 The top hold blankets and pillows for guests. (Behind the pillows up top are our beach towels – these cabinets are deep!)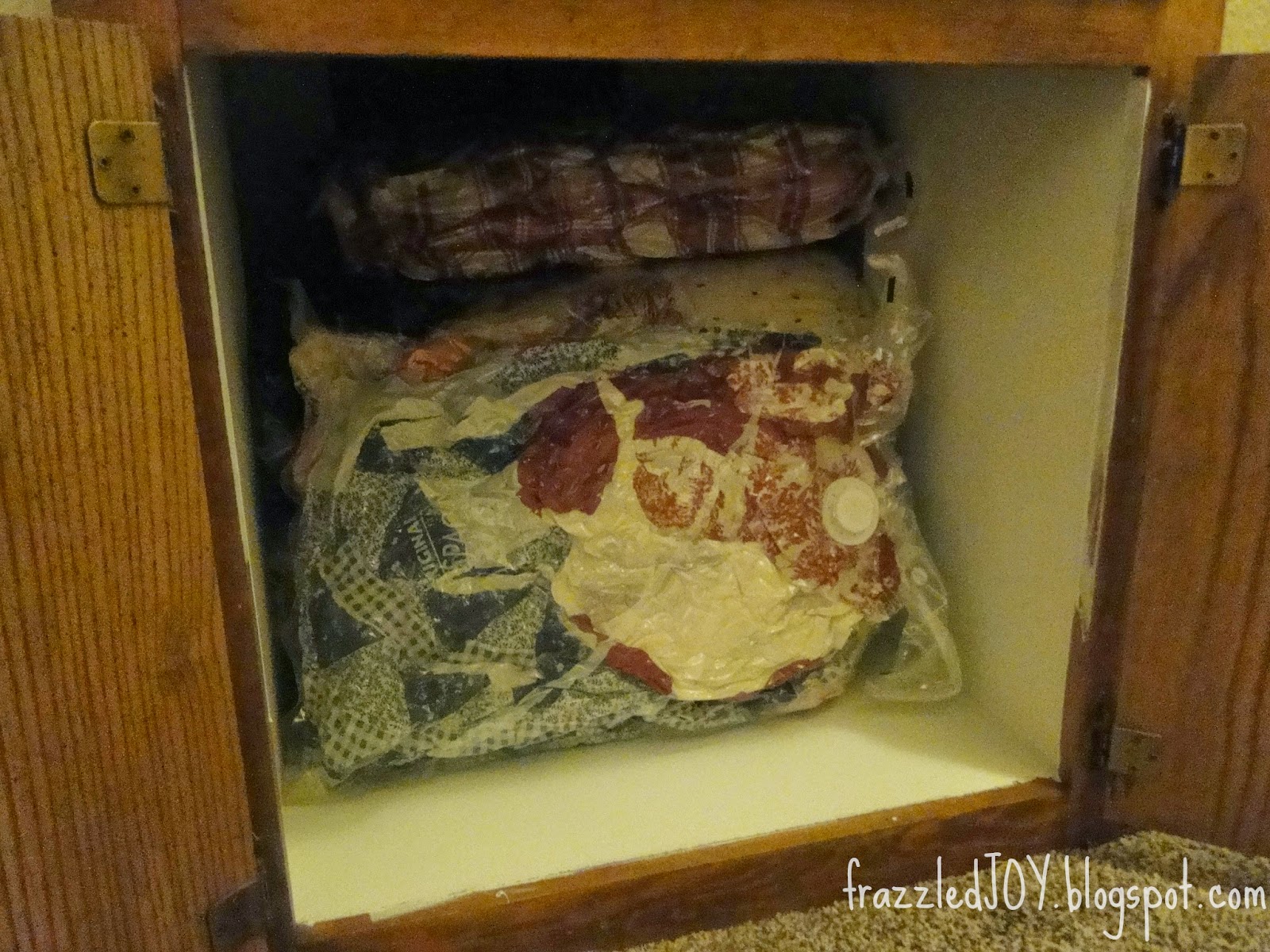 The bottom I am using to store blankets that we aren't using but want to keep – either for sentimental reasons (grandma's quilt) or just because.  These are large space bags and they are just the right size for the space.  I fit four of them in there and there is room for one or two more I think.
I went back and added labels to the baskets of sheets.  I don't label for cuteness.  I label out of necessity.  It really is the ONLY way to ensure that people will put things back where they belong ;).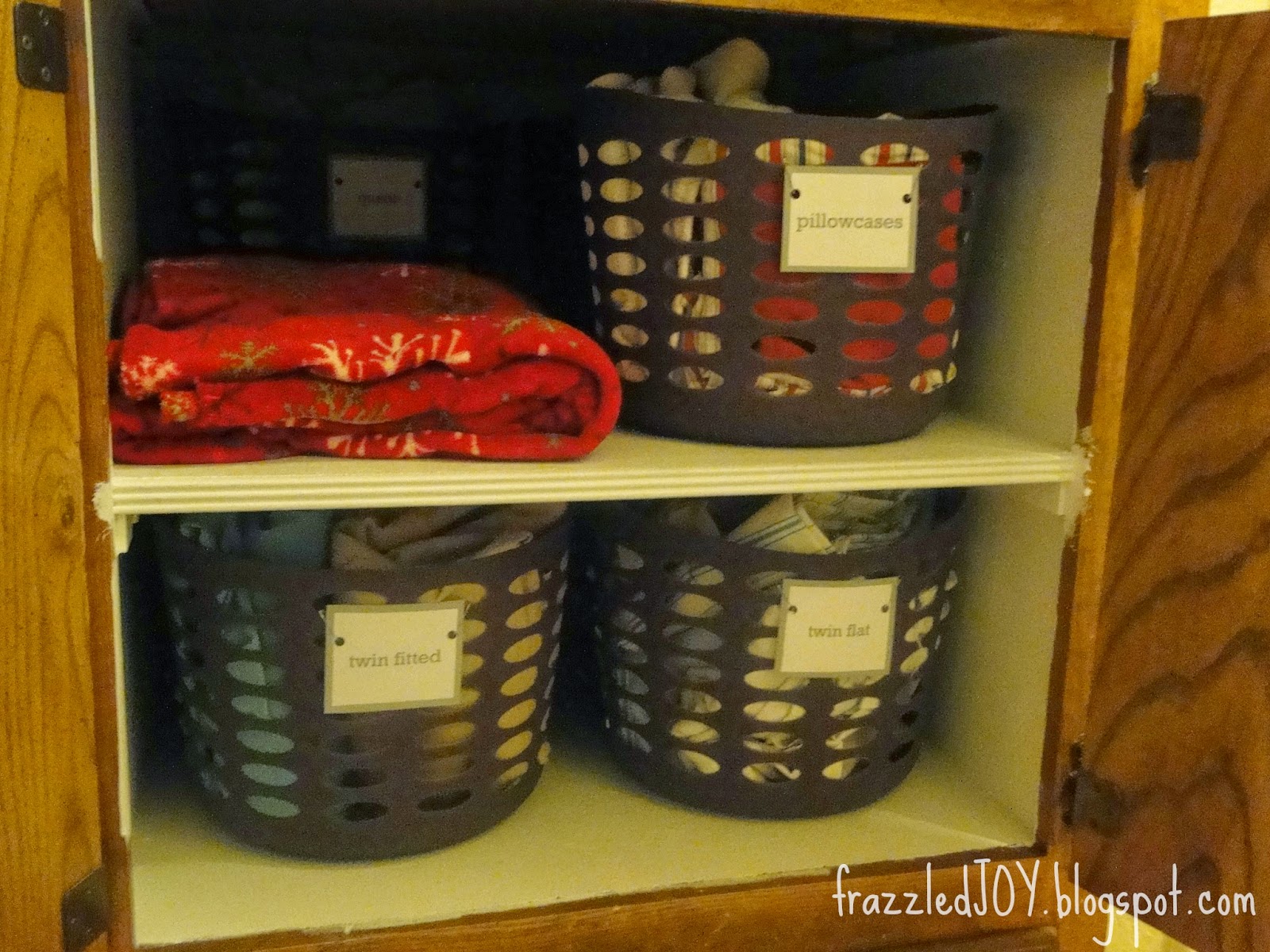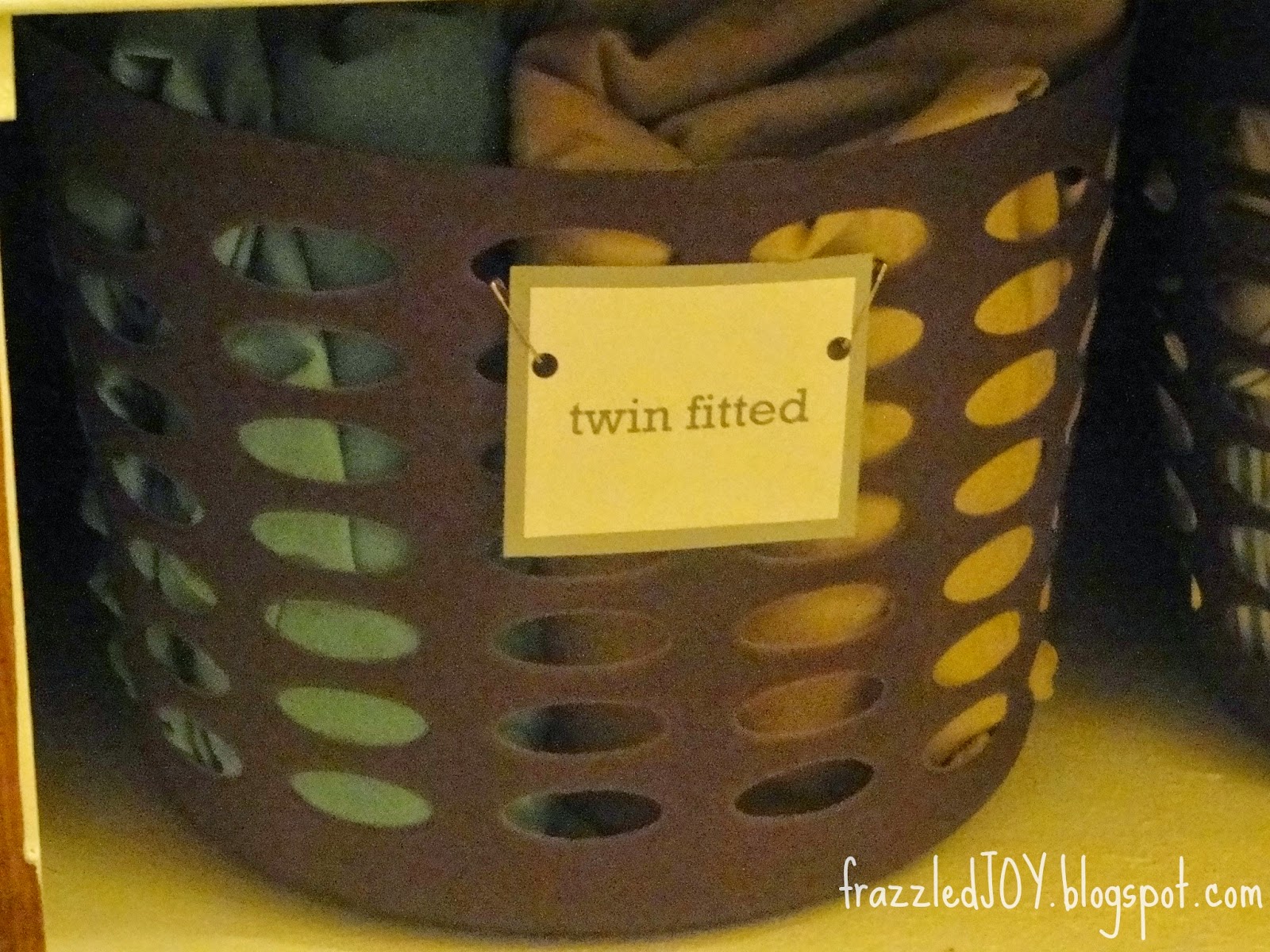 Here are the bags for donation!!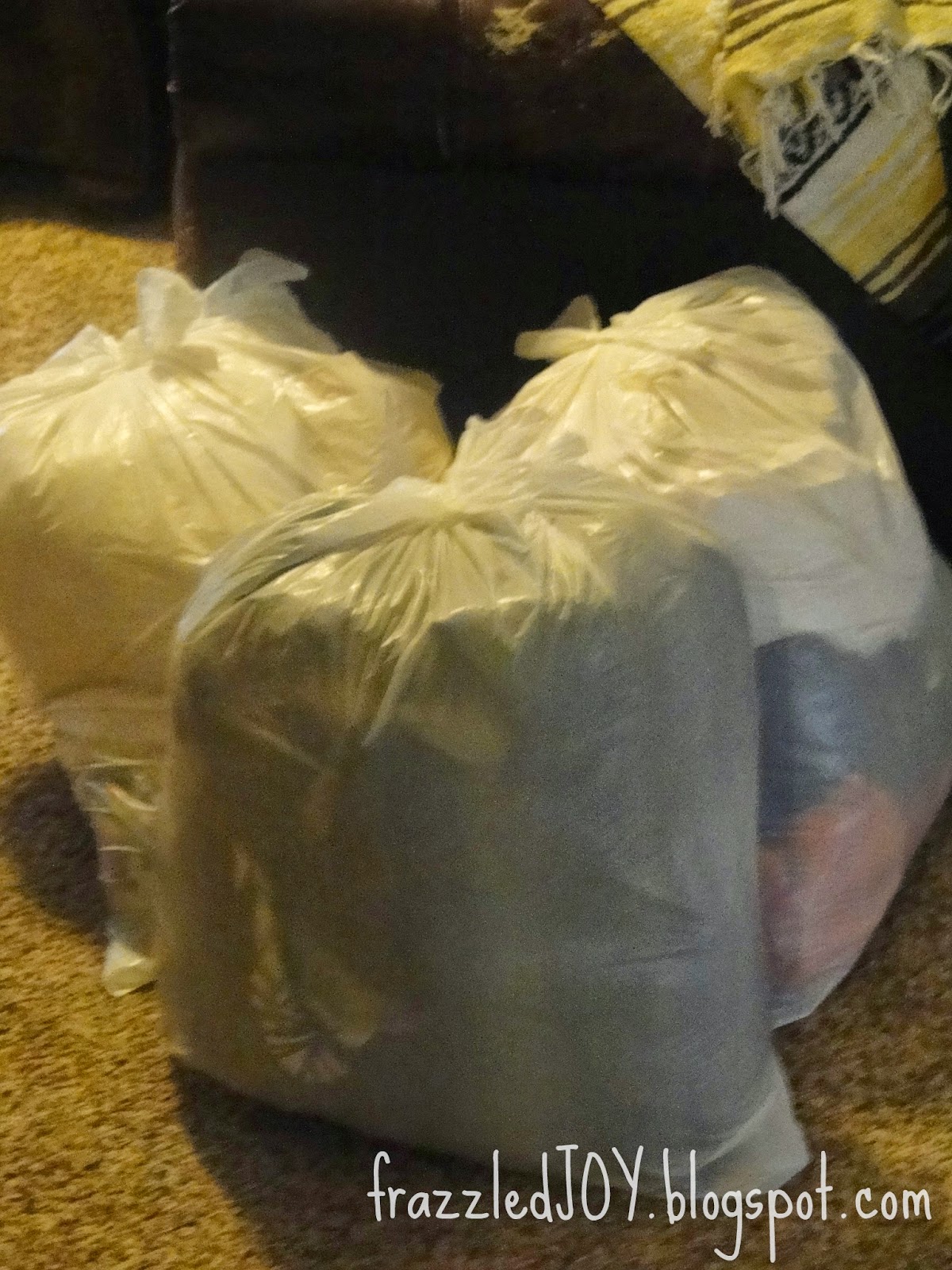 Another space down and I am now energized to keep working!!  If you are stuck, and can't seem to get yourself motivated – pick a one-day project and get energized!!
To see other posts in this series click on the link below