I had a moment to get crafty today and it felt so good. Hot glue burns and all. Other than getting the tree and outside lights up, no other Chirstmas decorations have been done yet. I like to take my time, when the kids are at school and hubby is at work, so I can think straight and decide how I want things.
Today I focused on the kitchen and the mantle. I'm going a little more simple this year. It is so hard for me not to layer on more sparkle, more ribbon, more bows, more fluff. But, I just feel the need to keep these light and focus on The King.
Wreaths are always an easy way to bring some Christmas cheer. But, they don't always have to be the conventional store bought wreaths. The wreath on my mantle for example, isn't even a circle!
It's a star!! I used my chevron backdrop, and like last year hammered in part-way 5 nails for the 5 points of the star. Then I simply wrapped simple straight garland from Dollar Tree around to make the star. I used two garlands to make it nice and full. (I actually worked on this last night – that's why the pics on the right on bad. But, you get the idea.)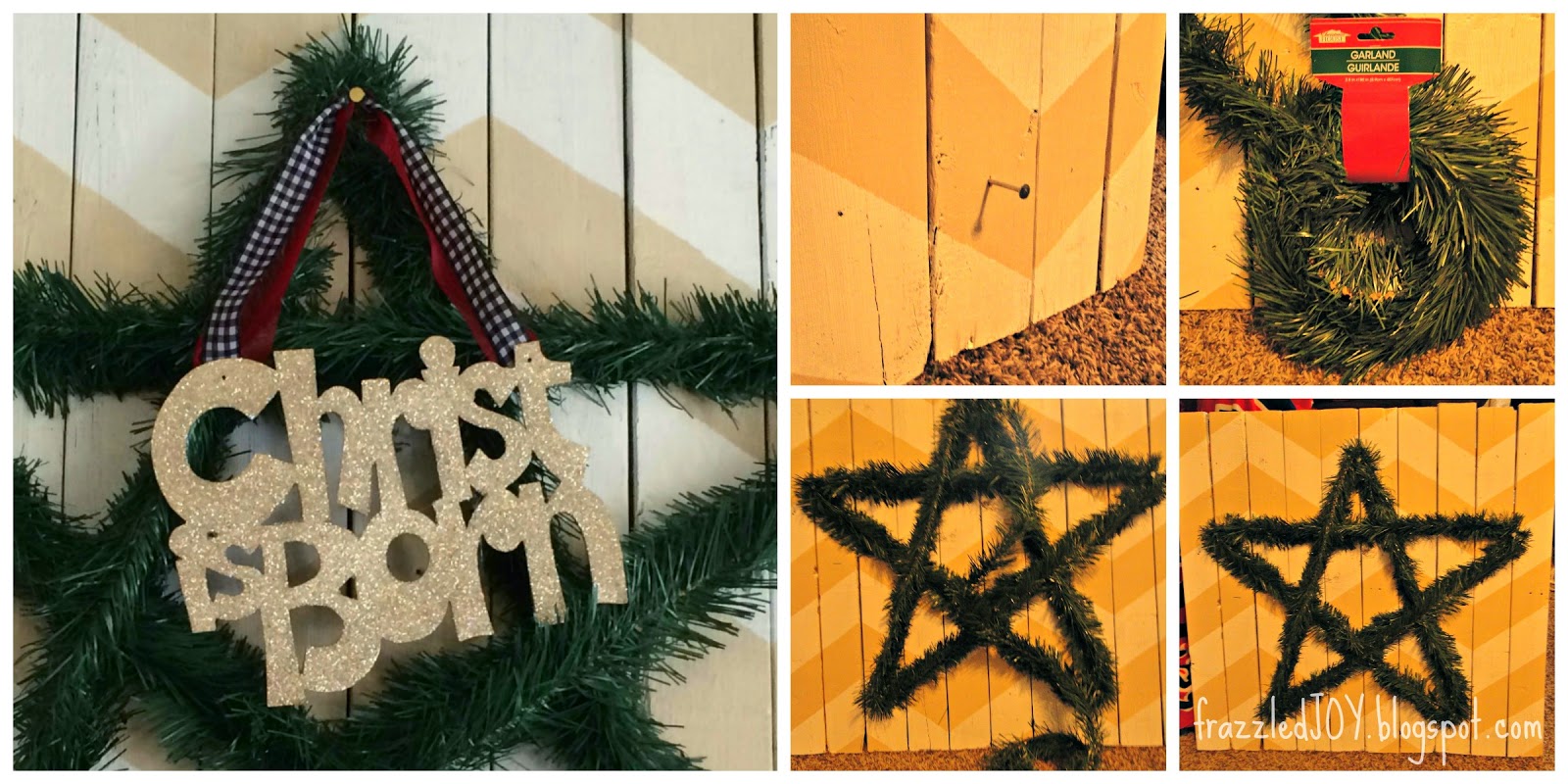 The center piece was actually an ornament I purchased from Hobby Lobby a few years ago and it usually lives on my front door. But I thought I would change things up. It had only a simply string to hang it by, which wasn't quite long enough, so I hot glued some ribbon to the back to hang it by instead. Simple.
It the kitchen I am working with the orange and turquoise. This is hard for me since I love red at Christmas. But, here we go. I found some vintage-y looking ornaments at HL that are shatterproof which was a bonus! Then I am mixing in greenery (sprayed lightly with snow from the Dollar Tree), pine cones and gingham.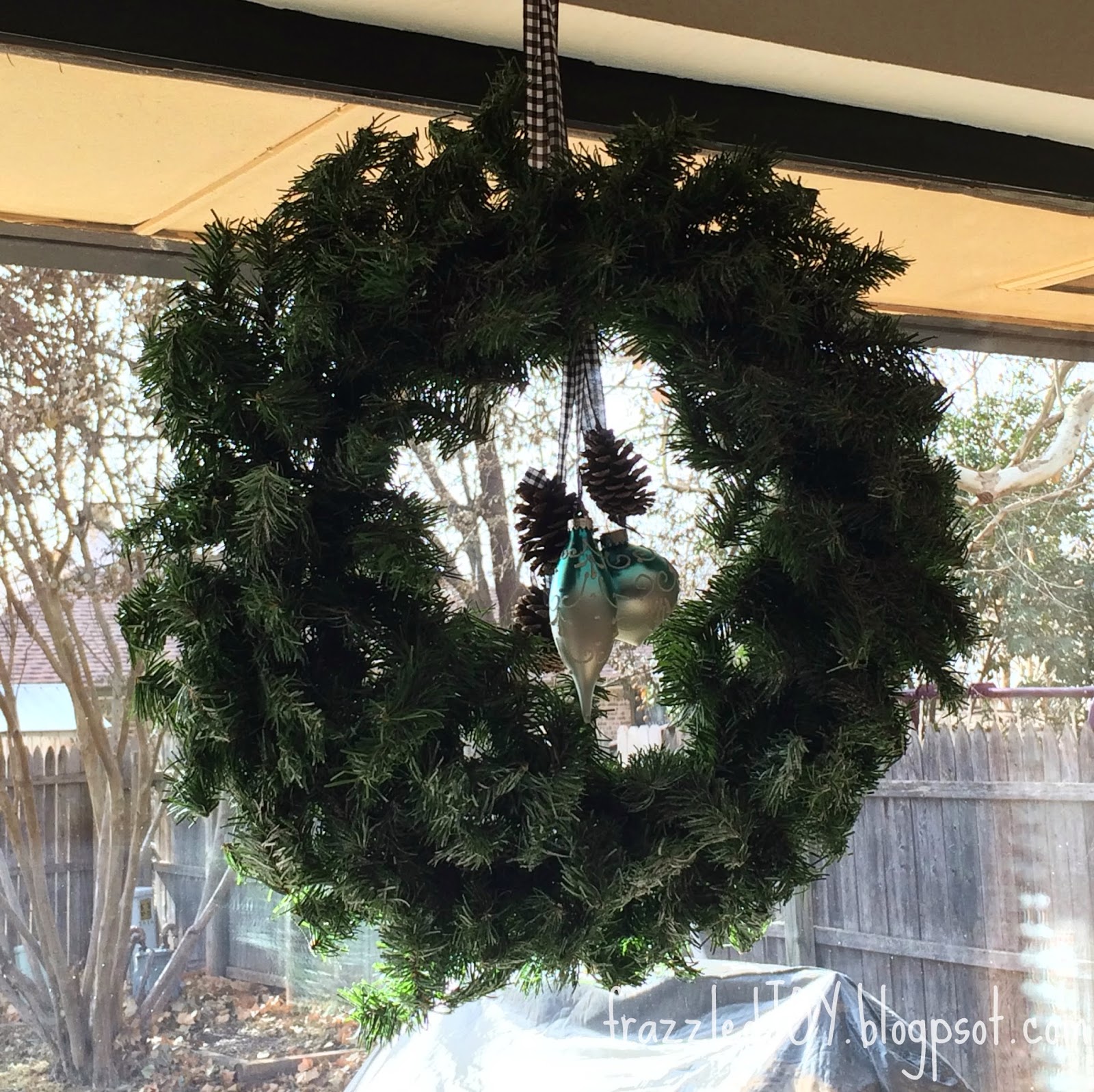 The window over the sink needed a little dressing, so I used the leftover garland from the star to make a tiny wreath and added more ornaments, pine cones, and gingham.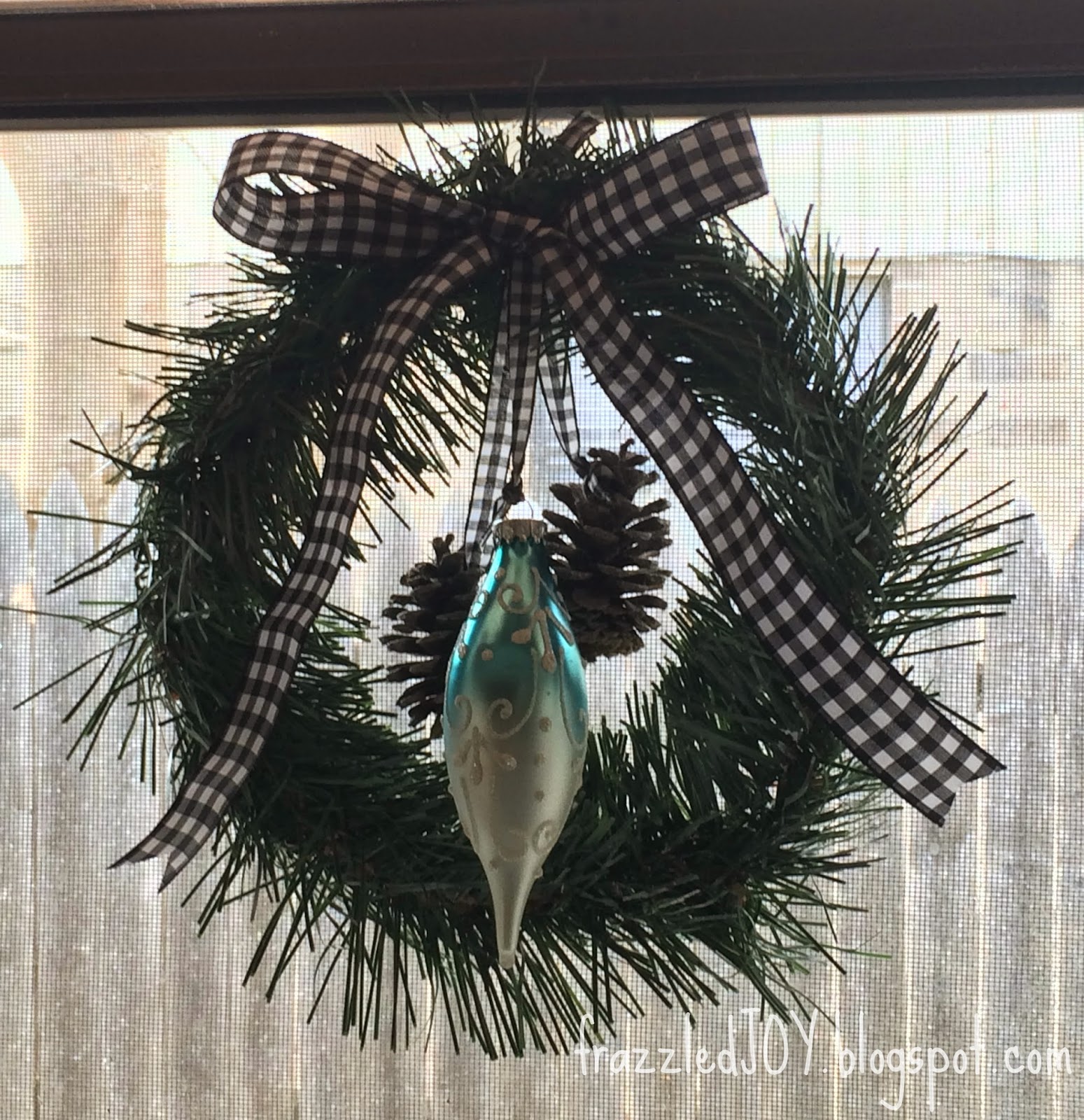 Simple but everything I love.
We also have an extra-large wreath that we hang outside every year.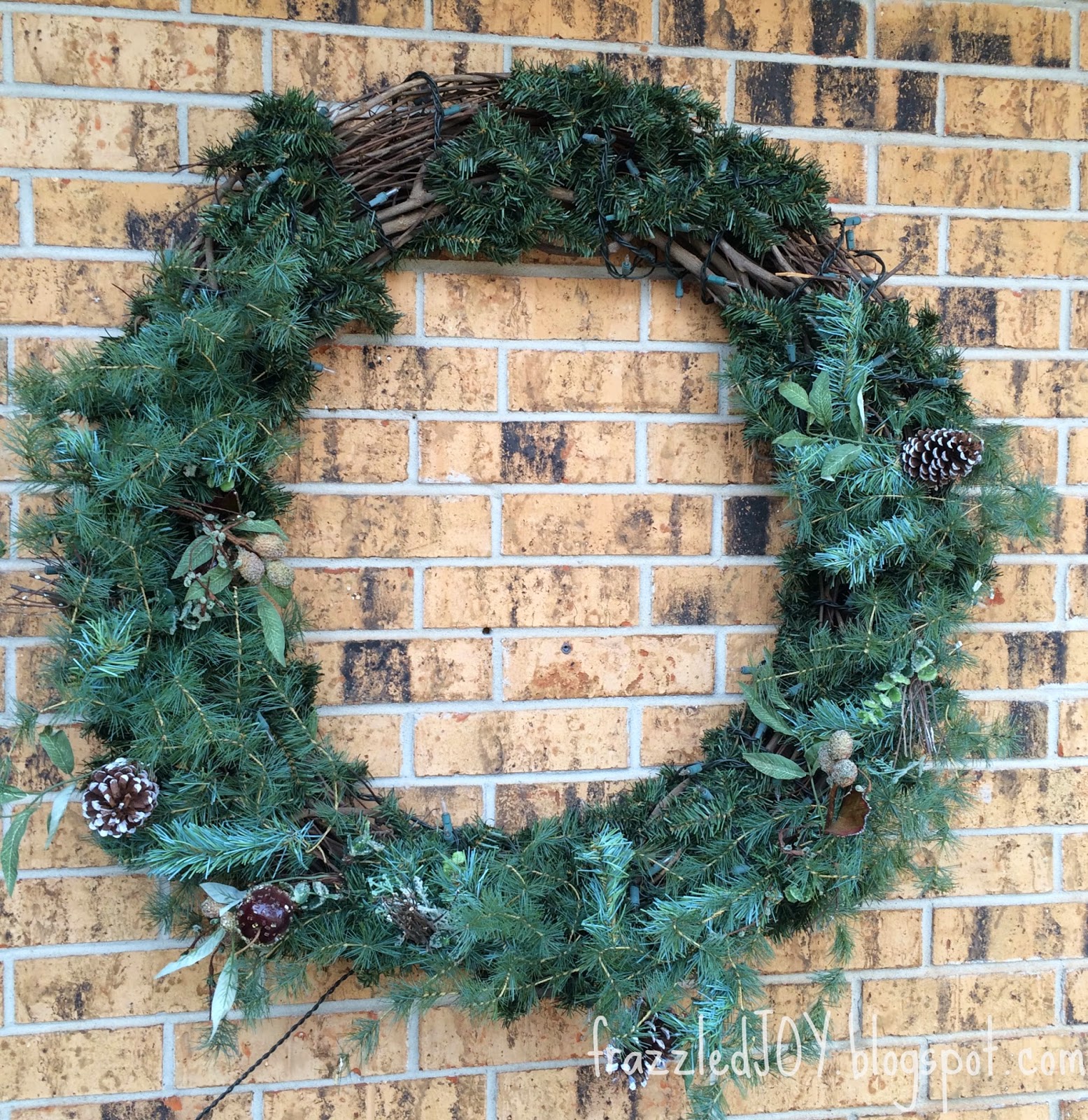 I wanted one of these giant pre-lit wreaths for years, but man they are expensive!! So, one year I remembered I had this giant grapevine wreath and decided to get creative. I wrapped it with plain garland and lights, and then added a prettier garland to 3/4 of it. All of which was cheaper than one of those giant pre-lit wreaths!!
Much more decorating and fluffing. I will be back soon to share more :)!!