Good morning all! I hope your weekend was relaxing and full of family fun! We finally had just enough 'sun' to get some pics of the house to share with you! I'll be back later with the full home tour, but for today I'm sharing our mantel for this year.
I decided to go simple this year, with a little sparkle. I just felt the need to not load down every surface with decorations, but to just focus on the thing that matters to me most this time of year.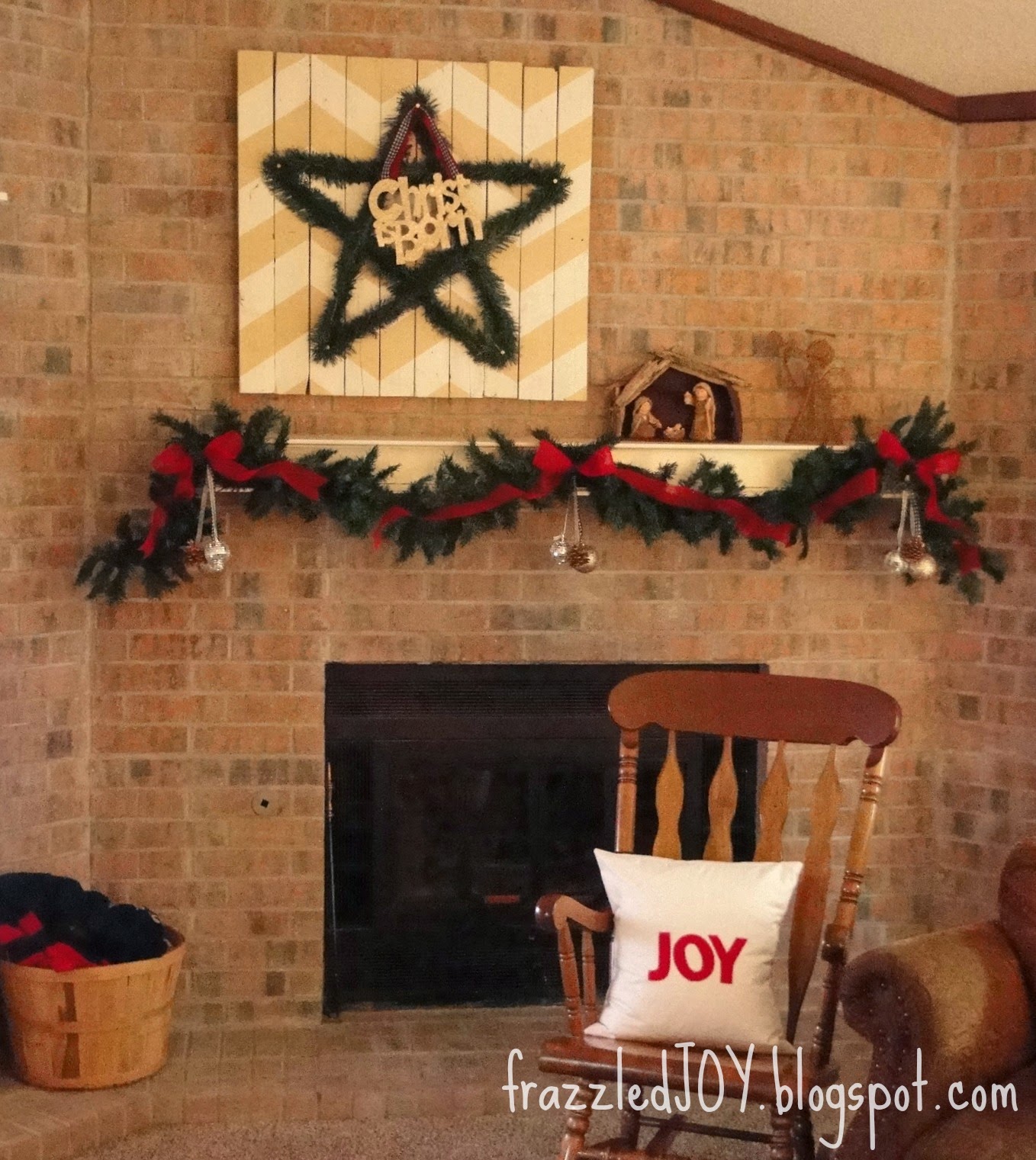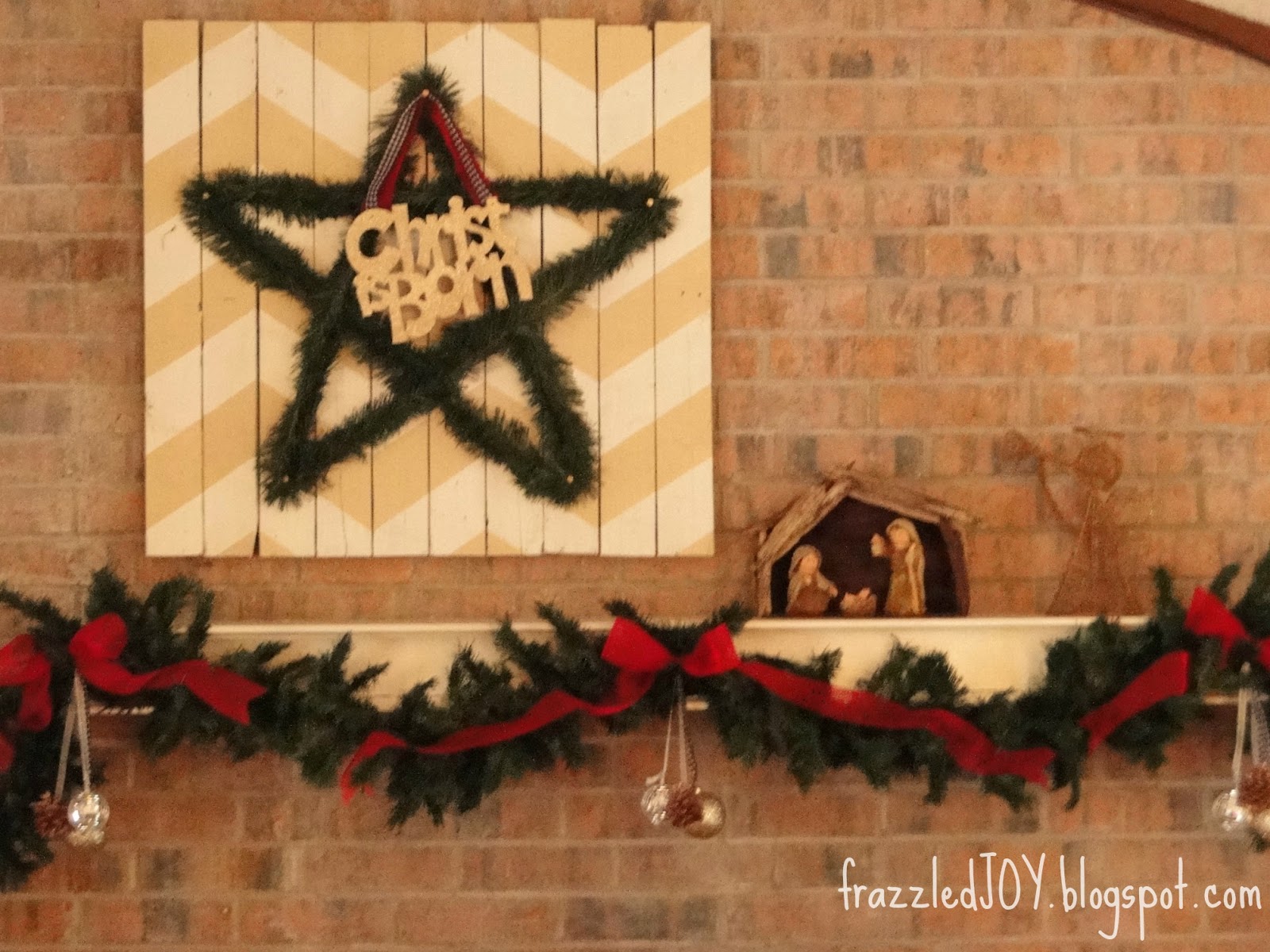 I shared with you last week how a I made the star wreath. After that got put in place, I knew I wanted to showcase one of my nativities (I have a small collection). This sweet one was a gift from my mom.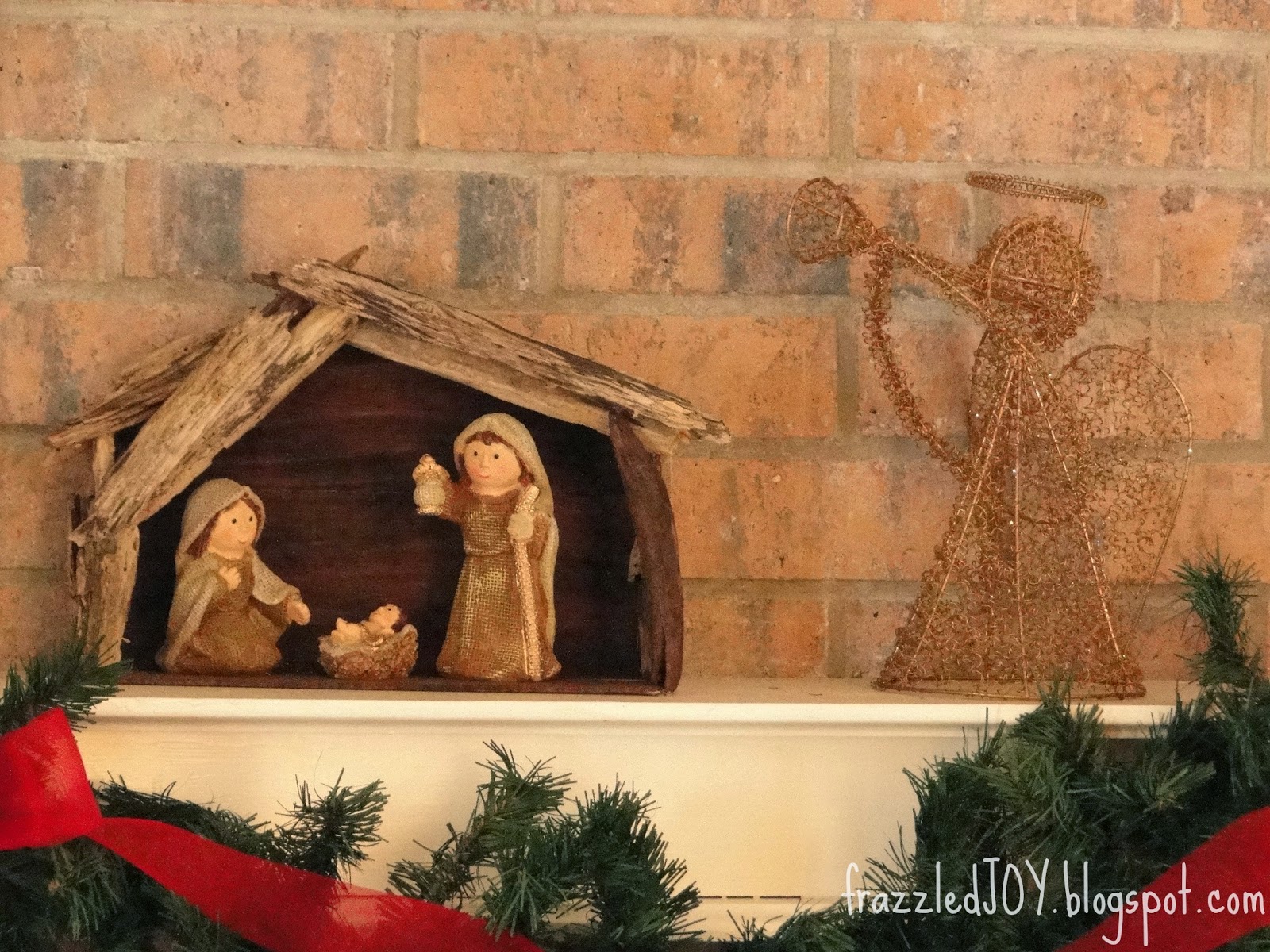 The creche did not come with the figures, but was actually handmade by me using scrap wood and driftwood that we have collected over the years on our beach trips. Sorry no tutorial – I honestly had doubts on whether it would turn out or even stay together the whole time I was making it!!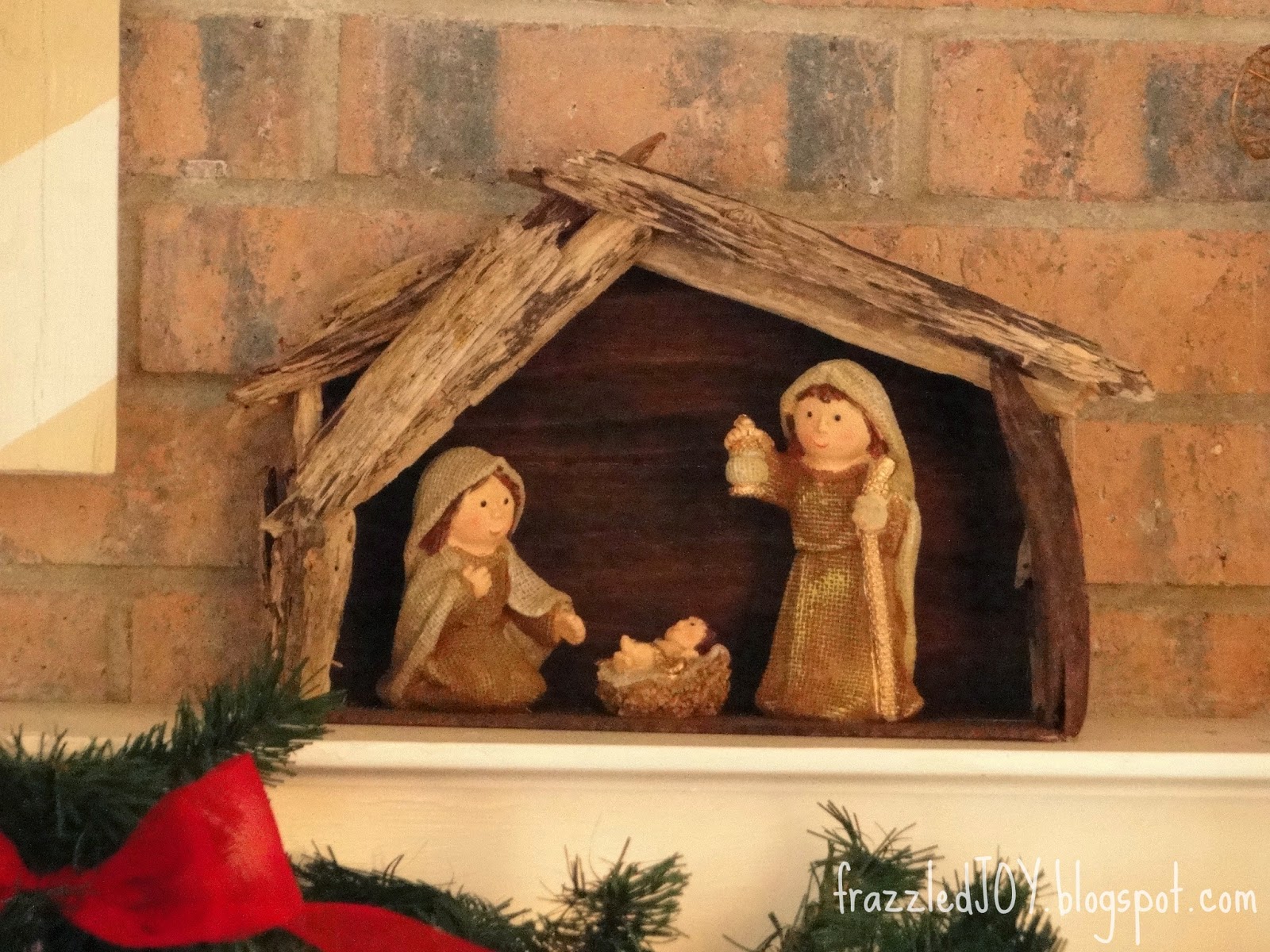 But, in the end I was more than pleased with the results. Aren't Mary, Joseph and Jesus just precious!!
I added some garland and some red ribbon. I knew I wanted to incorporate some sparkle to carry-over from the wreath.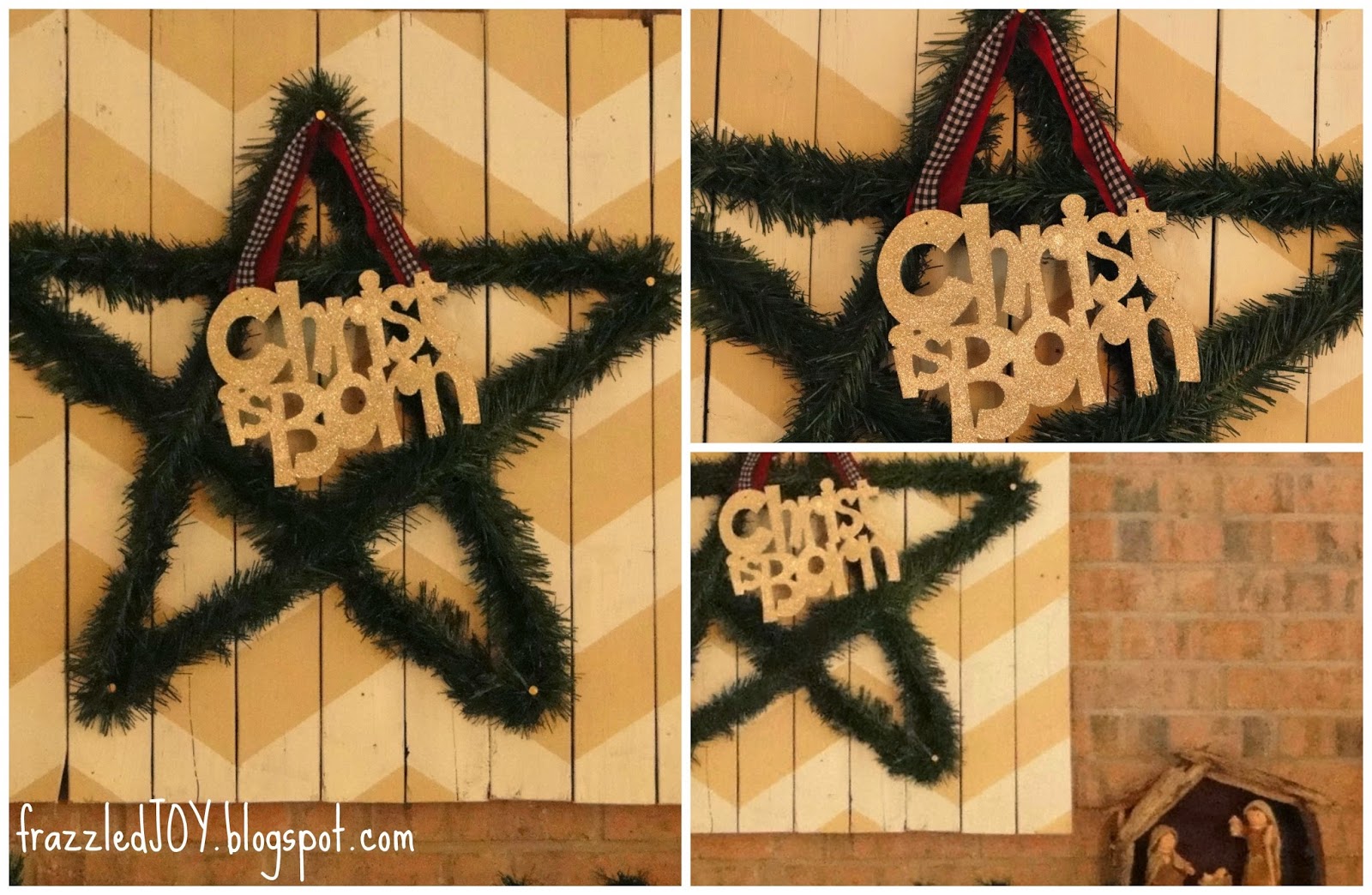 So, I decided to take the disco-ball plunge.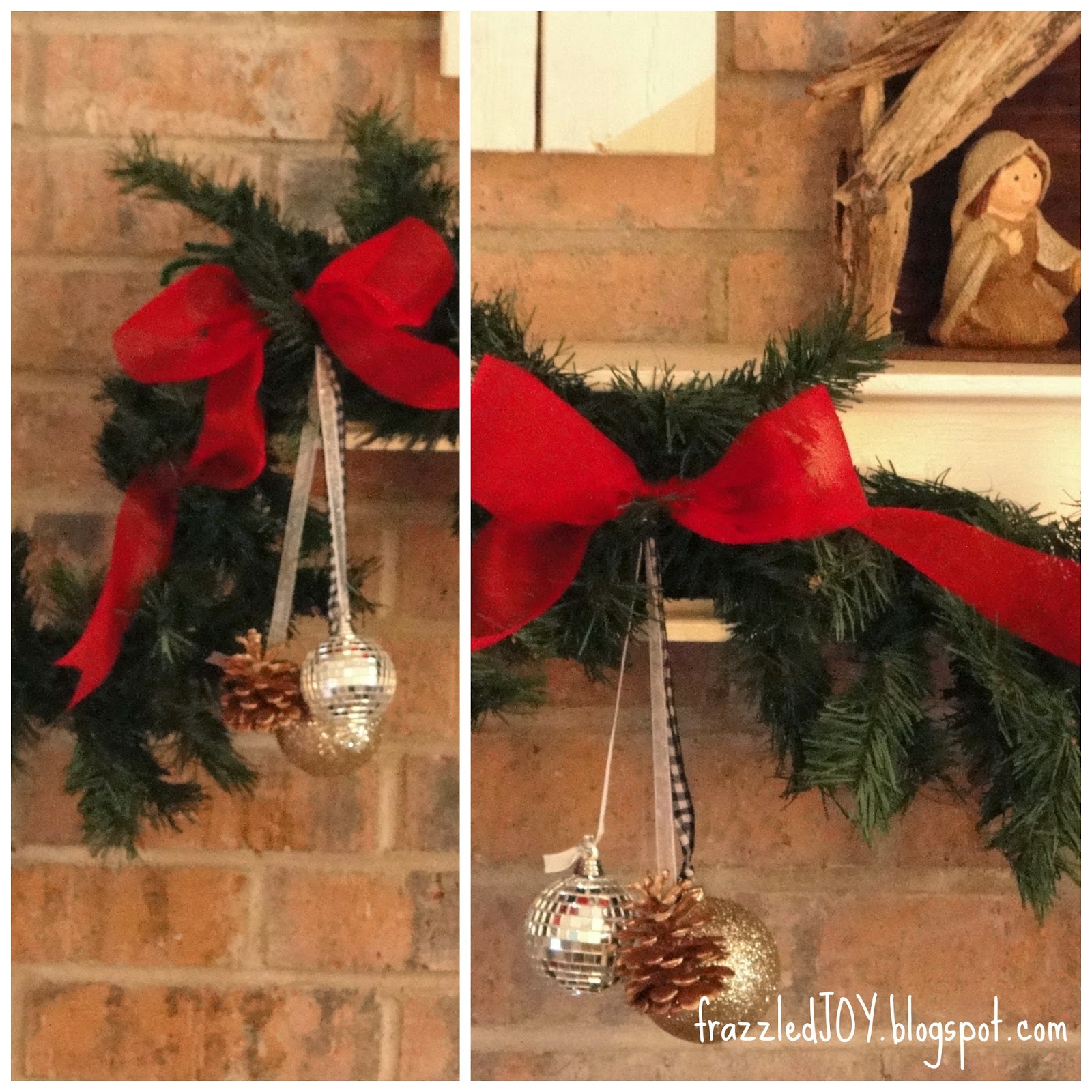 I purchased a package of silver disco-ball ornaments and gold glitter ornaments from Hobby Lobby at 50% off, tied some ribbon to them, add a gold pine cone and created these clusters. Just the extra shine I was going for!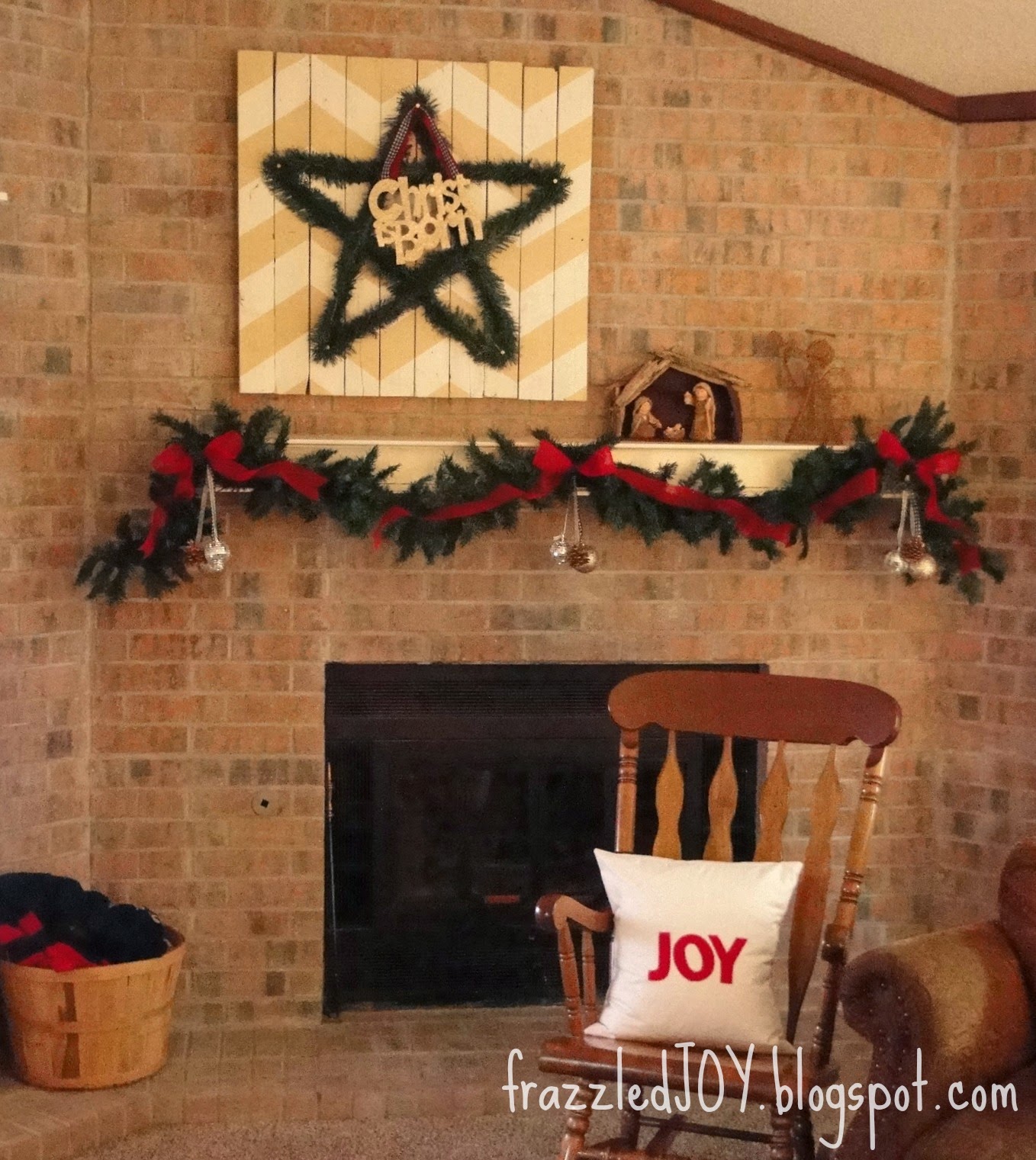 Honestly, I just got everything finished and cleaned up this weekend. I'm loving the way things look this year and can't wait to share more with you!! As always, thanks for stopping by! 🙂
Looking for more mantel inspiration?? Check out some of my Christmas mantels from the past.