Hey there! I'm back to share with you our newly organized bathroom. As I said in my last post, I knew I would have to get creative with storage solutions for bathroom necessities when I removed the cabinet above the toilet. I was planning on installing shelves and knew I could disguise things in baskets there if needed. But, after some serious purging and creative container storage, I was able to fit it all in the vanity very nicely!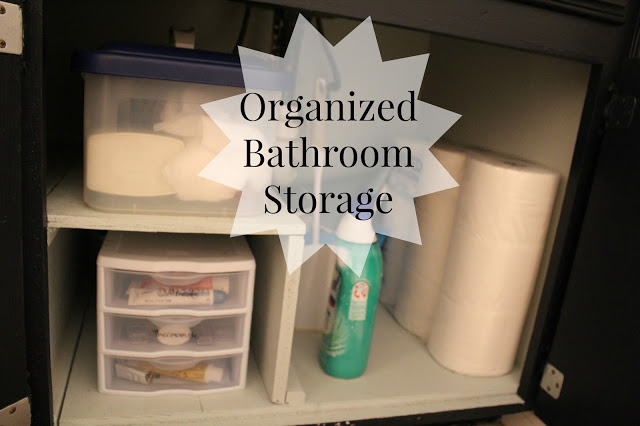 Here are some shot from the bathroom a couple of years ago when I organized it. Both the old cabinet above and the vanity below.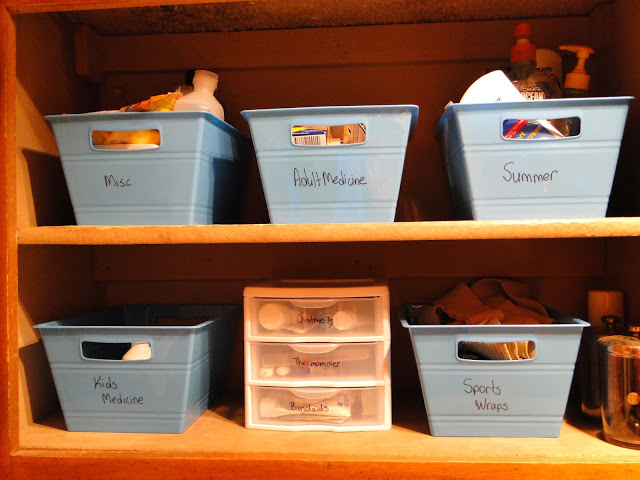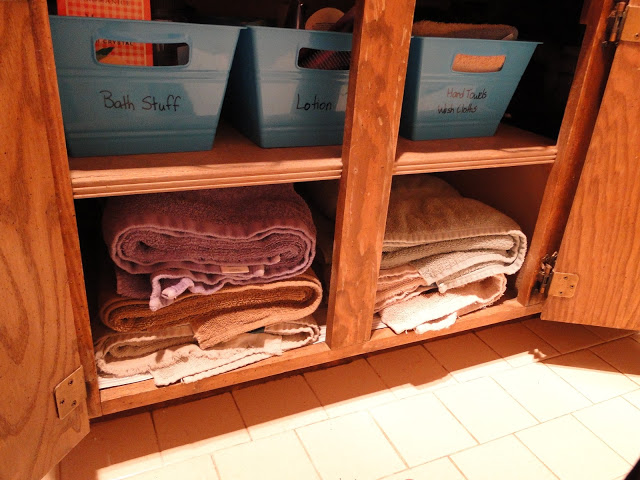 Since all of our babies are older now, we have no need for a ton of different kinds of medication. This was what was stored in the cabinet above. I purged all the expired and no longer used meds and was able to condense it down to one tub that now sits on our newly built shelf.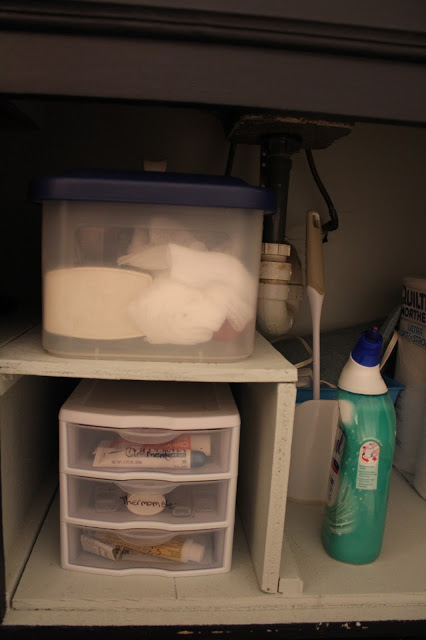 Under that is a handy drawer caddy that holds ointments, thermometers, and bandaids.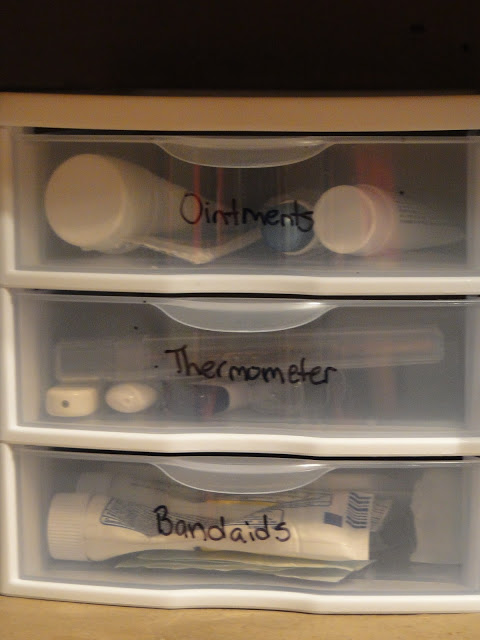 Behind that caddy is another tub filled with summer things – sunscreen, aloe, and bug spray.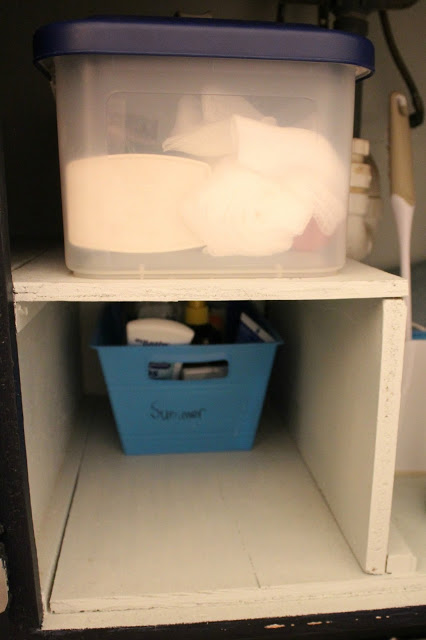 This will be moved to have easier access to when the seasons change. Also under the sink are other things you can't do without in a bathroom. 🙂 And stashed back in the back are some things we don't use often – sports wraps, heating pad.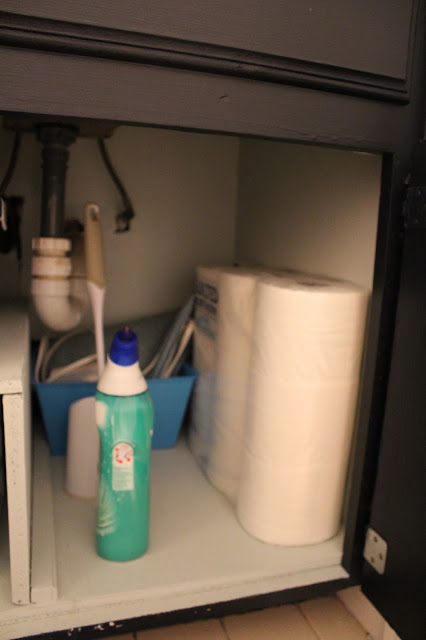 On the other side are two baskets (TJ Maxx) and towel storage. (There are normally more towels than this, but it was laundry day.)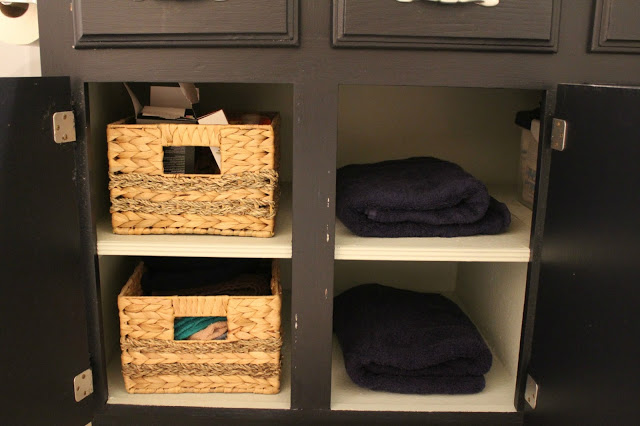 The 
bottom basket is for hand towels and wash cloths
, and the 
top basket holds a few items used more frequently. (yes I did notice some of the paint has come off – in my haste to finish and photograph and post during the ORC, I may have installed the doors too quickly.)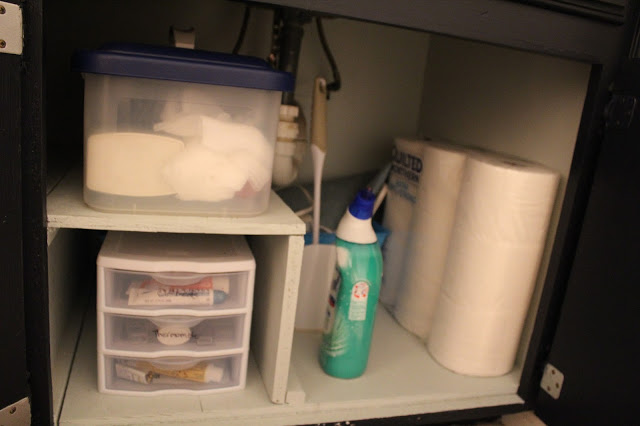 It's nice to have everything behind closed doors and still have it look good. You may have noticed that the inside of the vanity is painted the same color as the walls. I love this kind of surprise when you open the door! 🙂