I loathe painting trim. I do. But, sometimes it just needs to be done. Sometimes it's because your already painted trim needs to be freshened up and sometimes (as is my case) you are just tired of the wood and want a change.
And yes, you have to be REALLY tired of the wood to take on this project trust me. It's tedious and boring!! But the outcome really is worth the work.
I don't mind painting door and window facings, and can usually do them without taping. But, if you want to not worry about being as careful when you are painting two coats of primer and at least one coat of paint, then I would recommend taping. In the long run it saves time.
The trickiest part of painting trim is the base-boards. Especially if you have carpet. I have tried lots of methods and tools, but honestly I think taping works the best. I buy the wider painter's tape which gives me plenty of room to be sloppy. 🙂
But, before I get ahead of myself there is always pre-prep-work involved. We had our carpet replaced a few years back which included the base-boards being removed, and re-installed. There are several areas where the base-boards no longer met with the wall.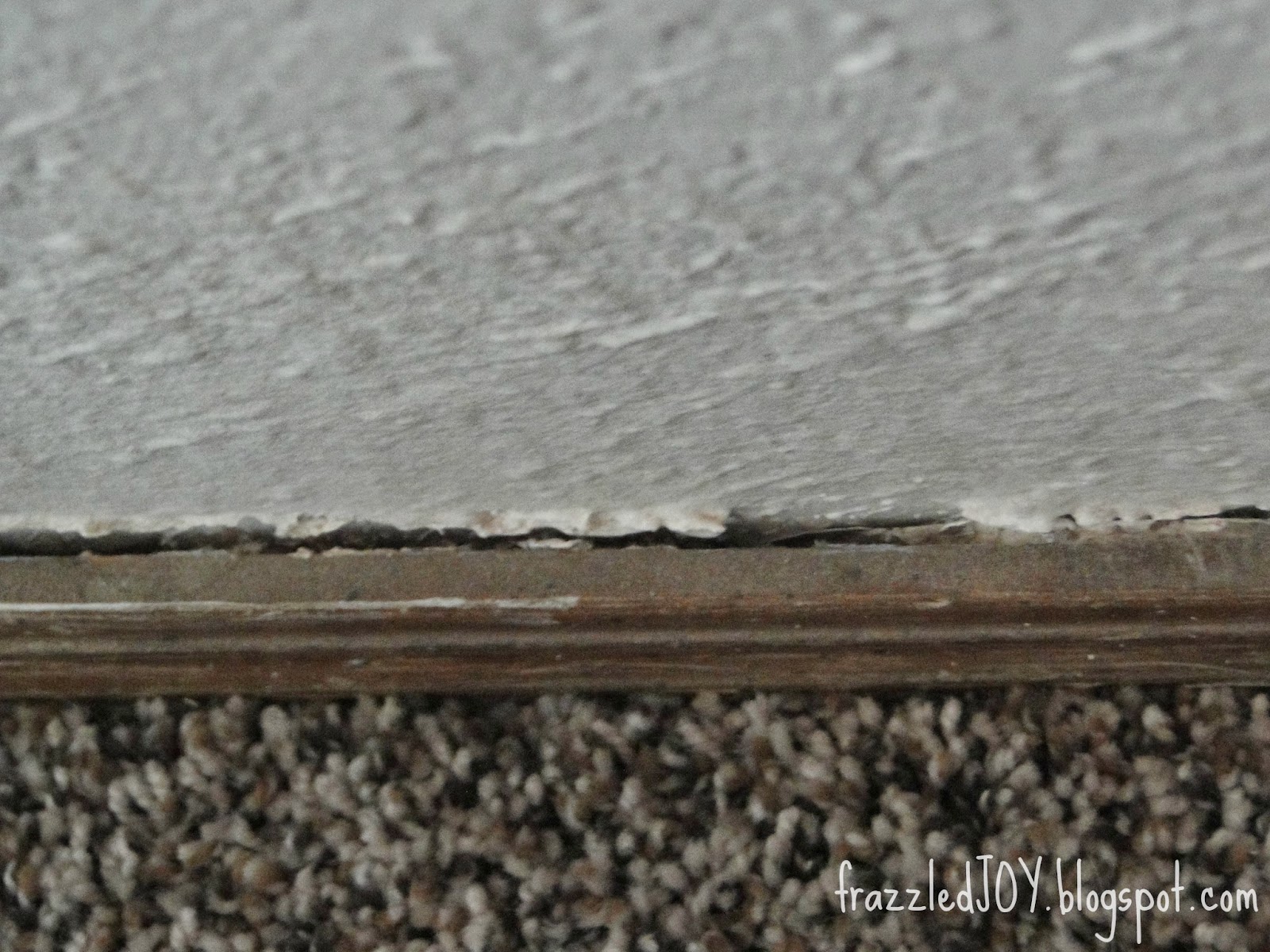 Easy enough fix with some caulk – make sure you buy paintable caulk.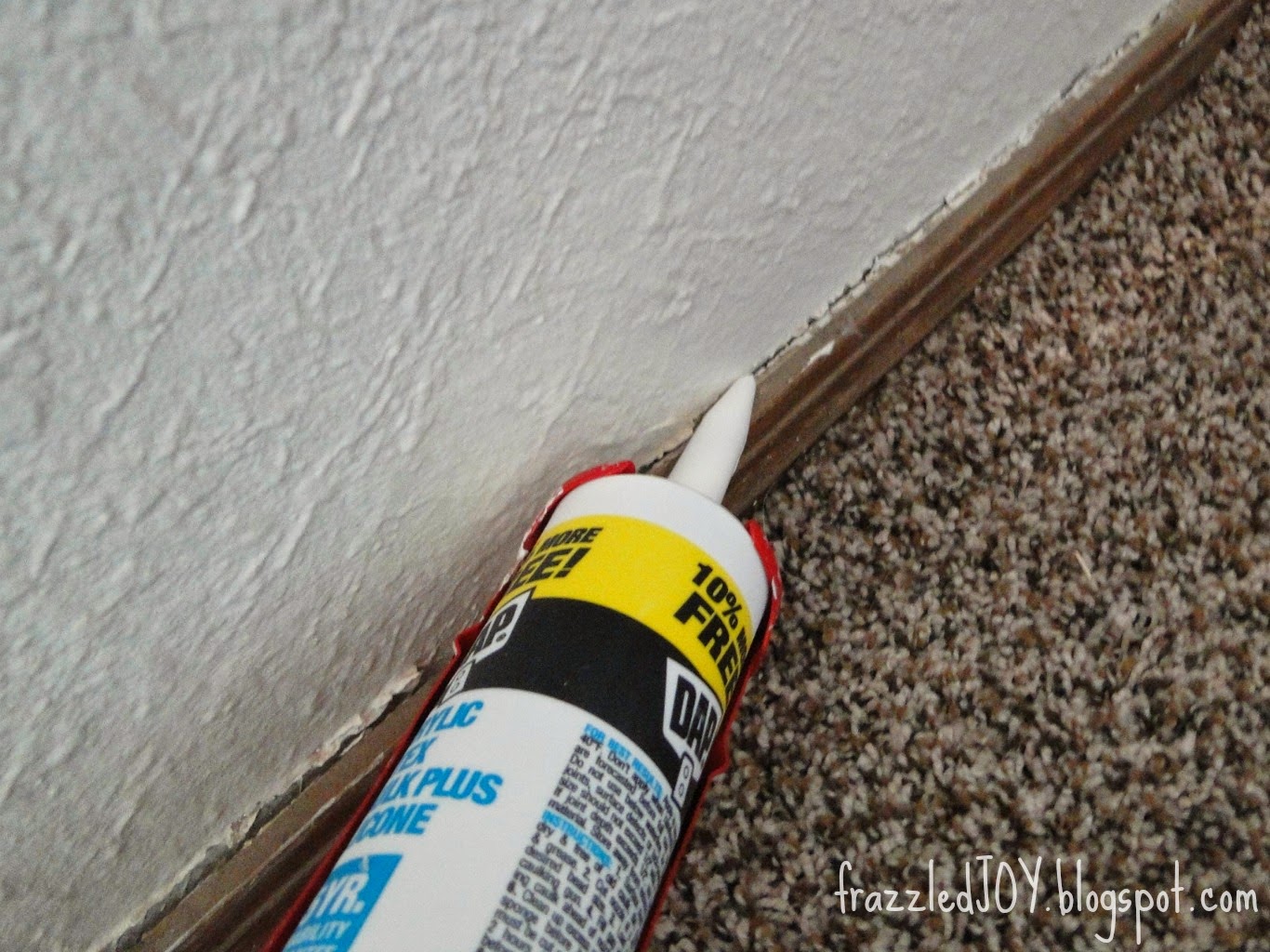 Simply apply the caulk to the crack, and smooth out with your fingertip.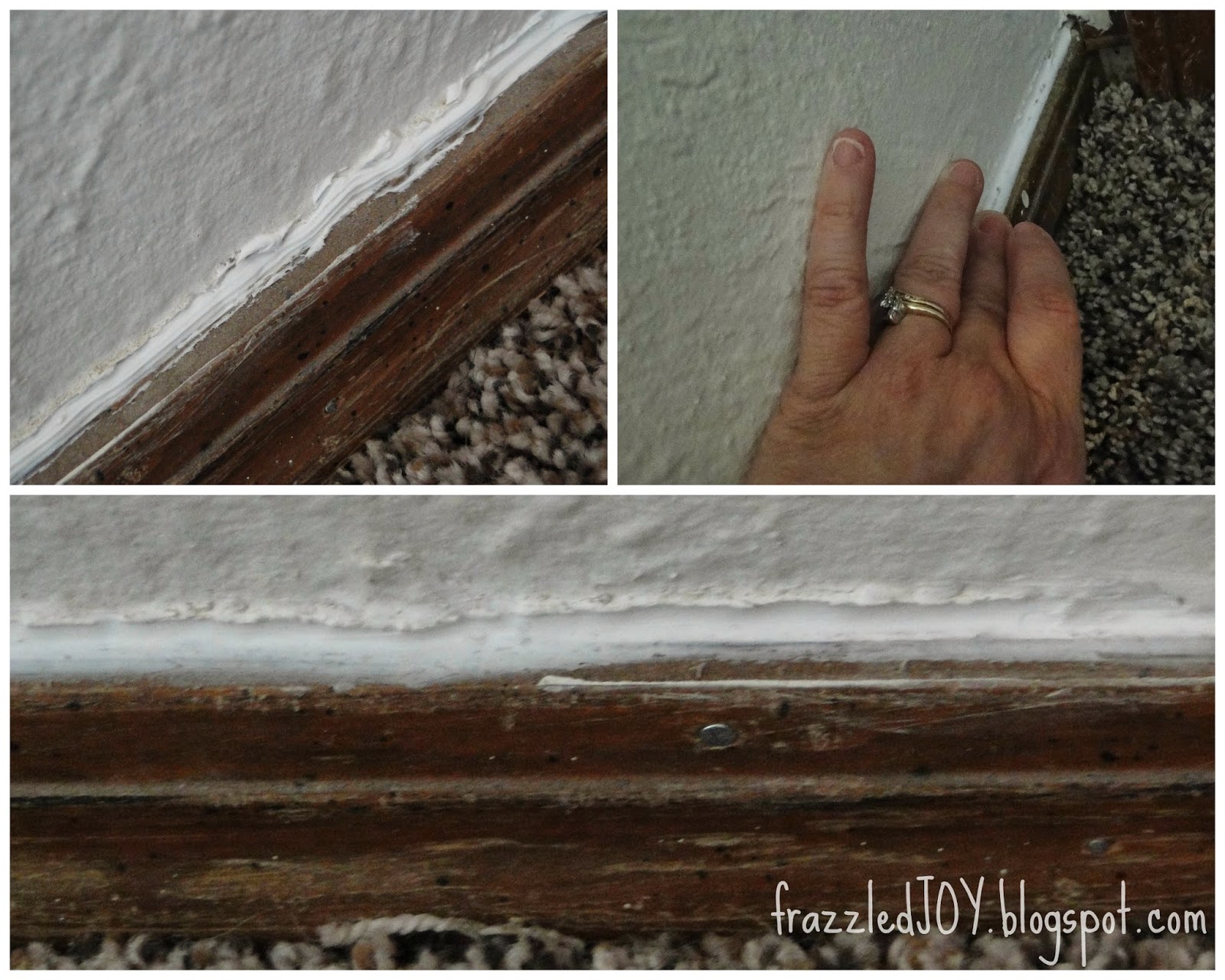 Now, we are ready for tape. The top side is basic taping.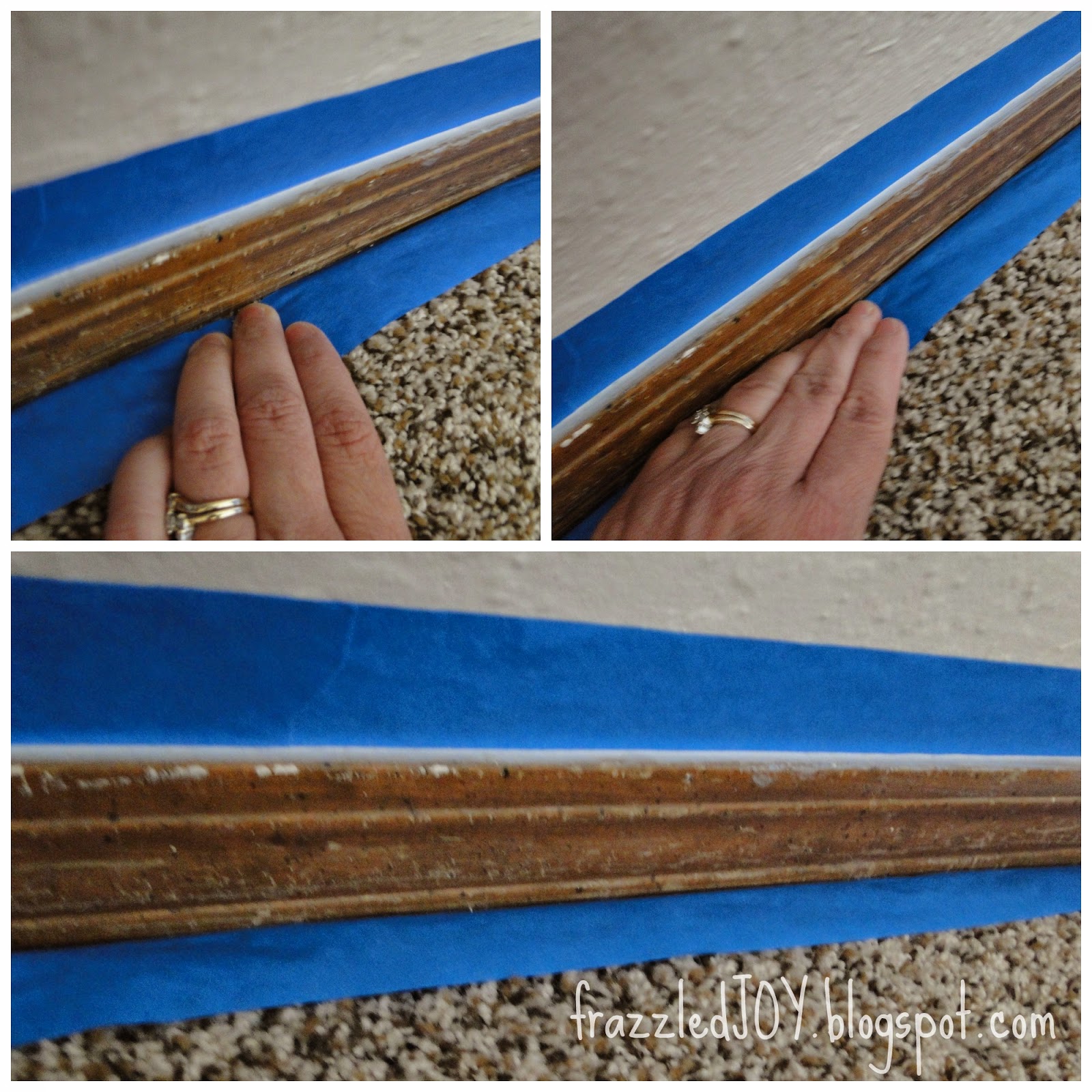 For the bottom by the carpet, I make sure I have a little excess tape width-wise and shove it under the base-board. In between the carpet and the base-board. Then press the tape lightly over the carpet. This allows you to paint the lower portion of the base-board without the carpet interfering.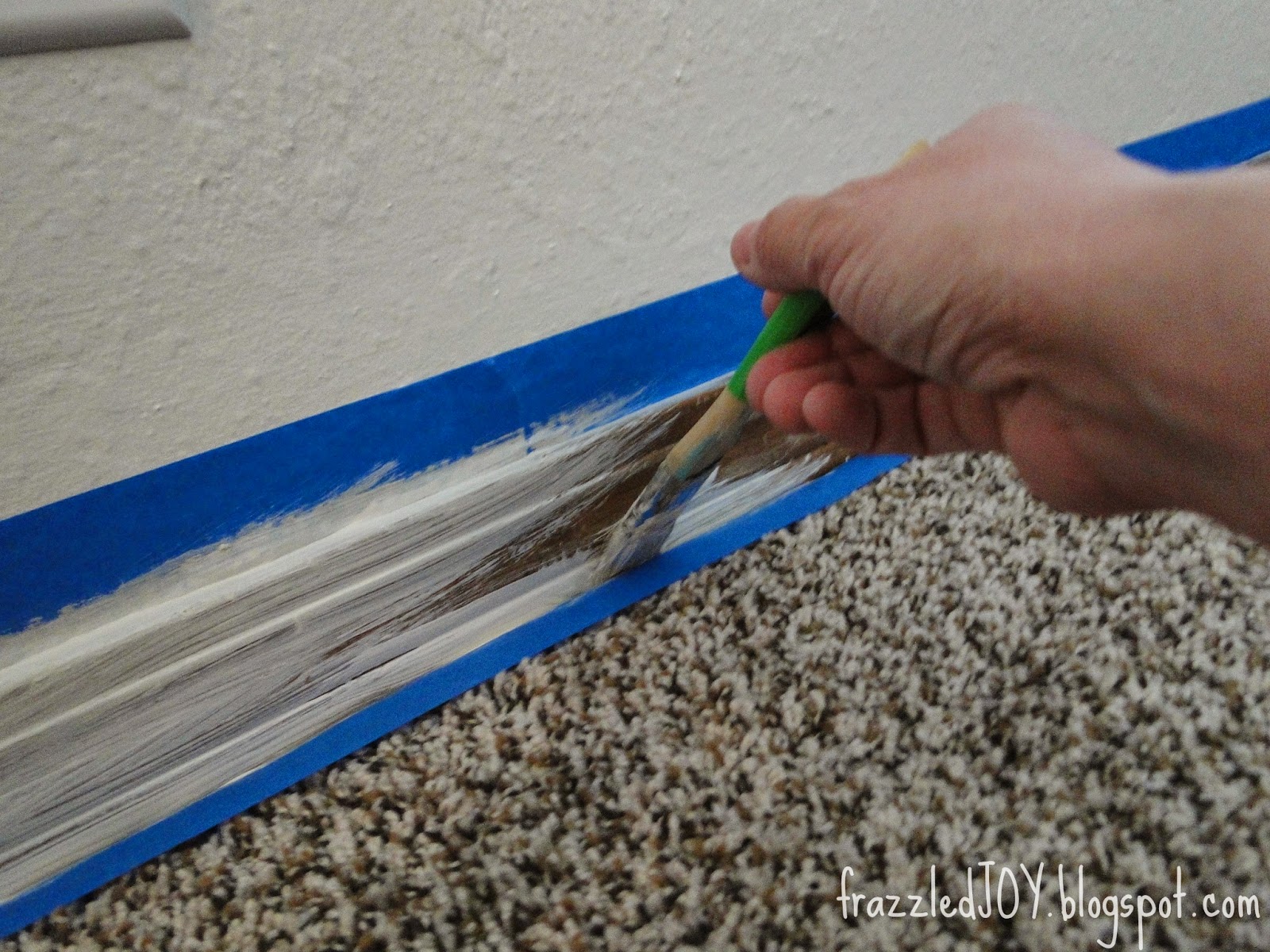 I used two coats of primer (basic, cheap primer), and one coat of paint and got good coverage. My other EVER important tip is to pull the tape away BEFORE the final coat of paint is completely dry. This will keep the paint from bonding to the tape and pulling away from the trim.
Not difficult, but if you are doing a whole house be prepared for several hours of work!! I take mine in shifts!!