If you've been around my blog for any amount of time you should know that I have two requirements for my home projects. They must be DIYable, and they must be budget friendly.
So, this mini makeover was no exception. Again, so very pleased with the outcome. I love it when things turn out as good or better than the picture in my head.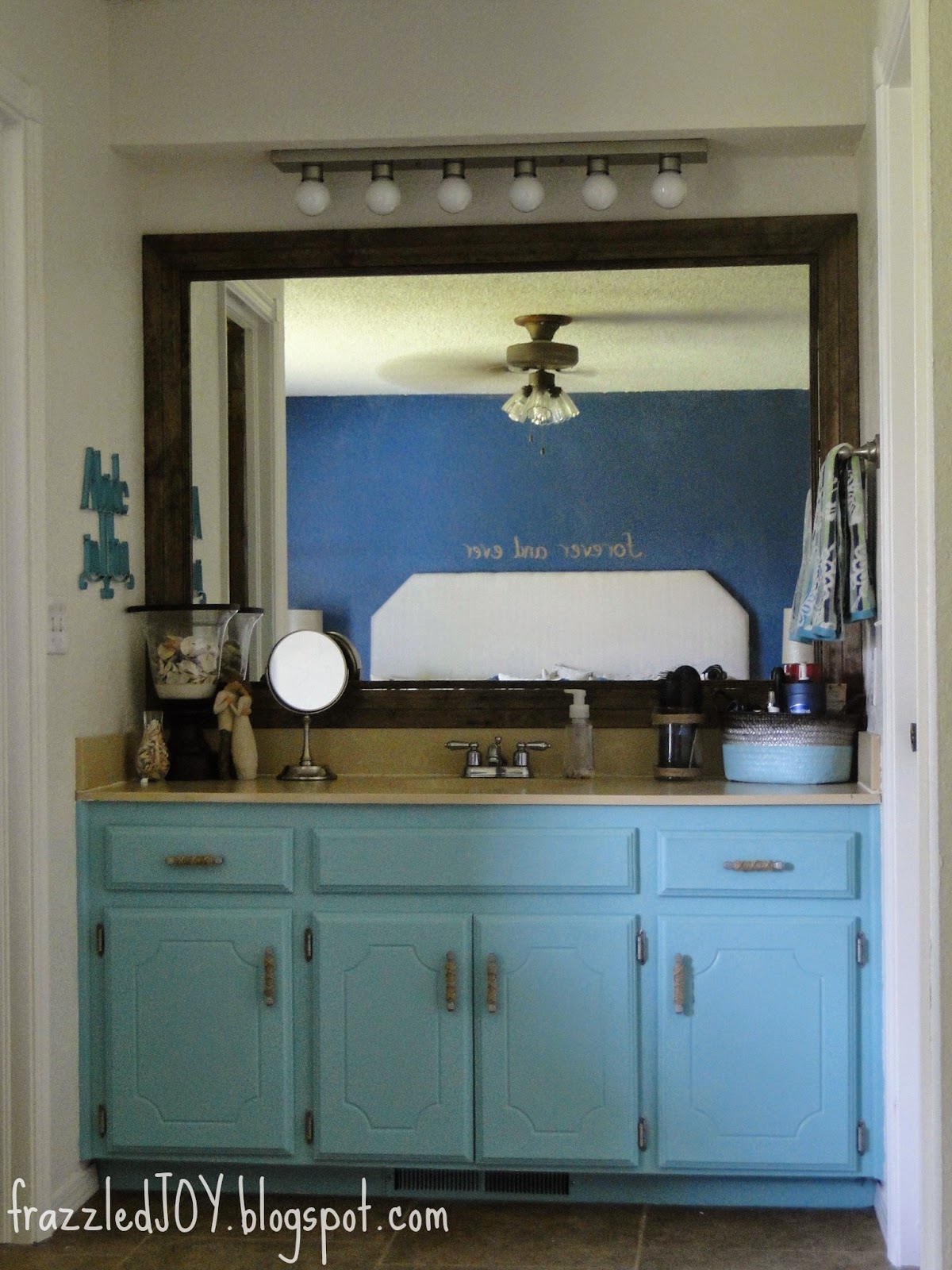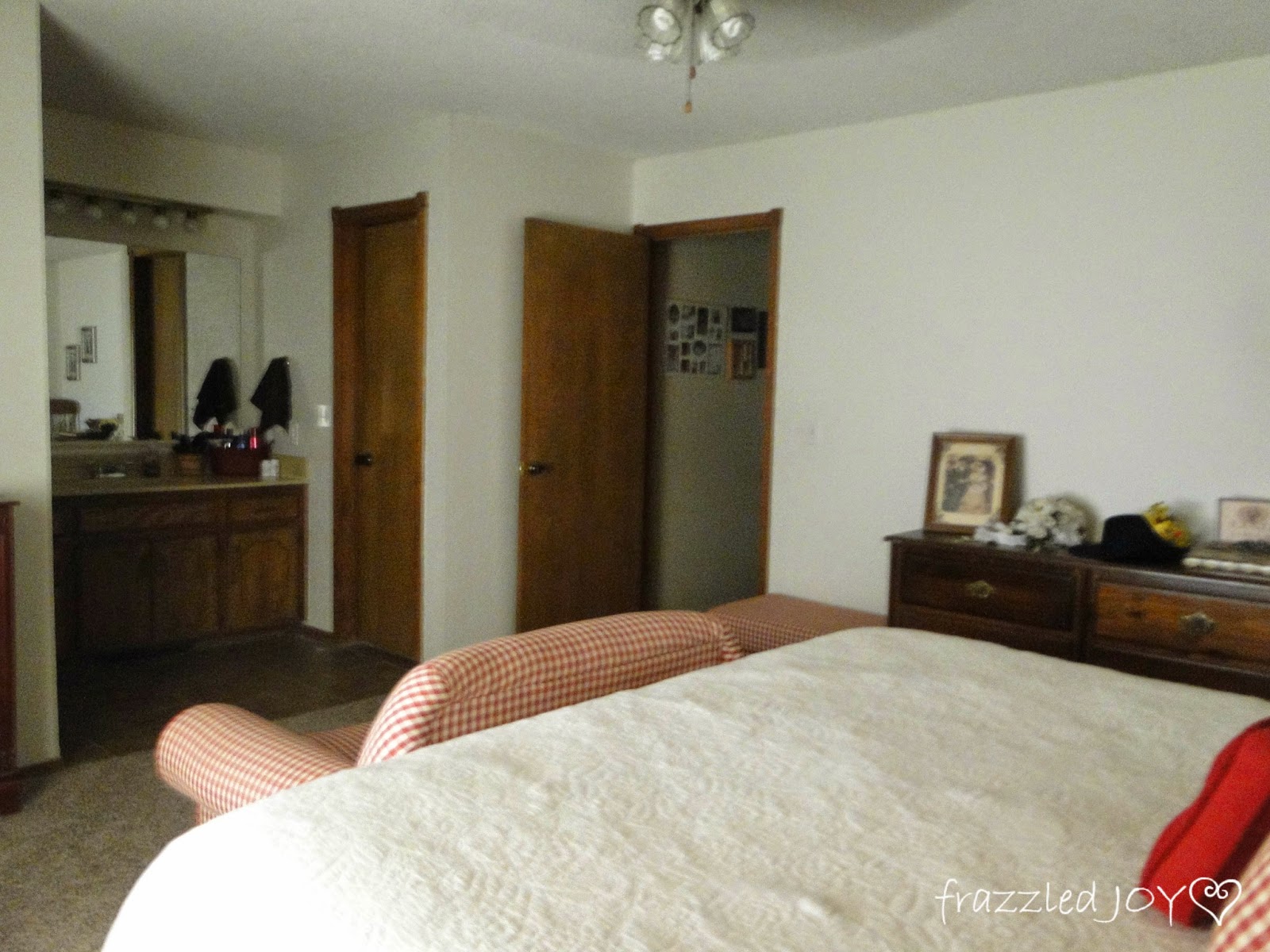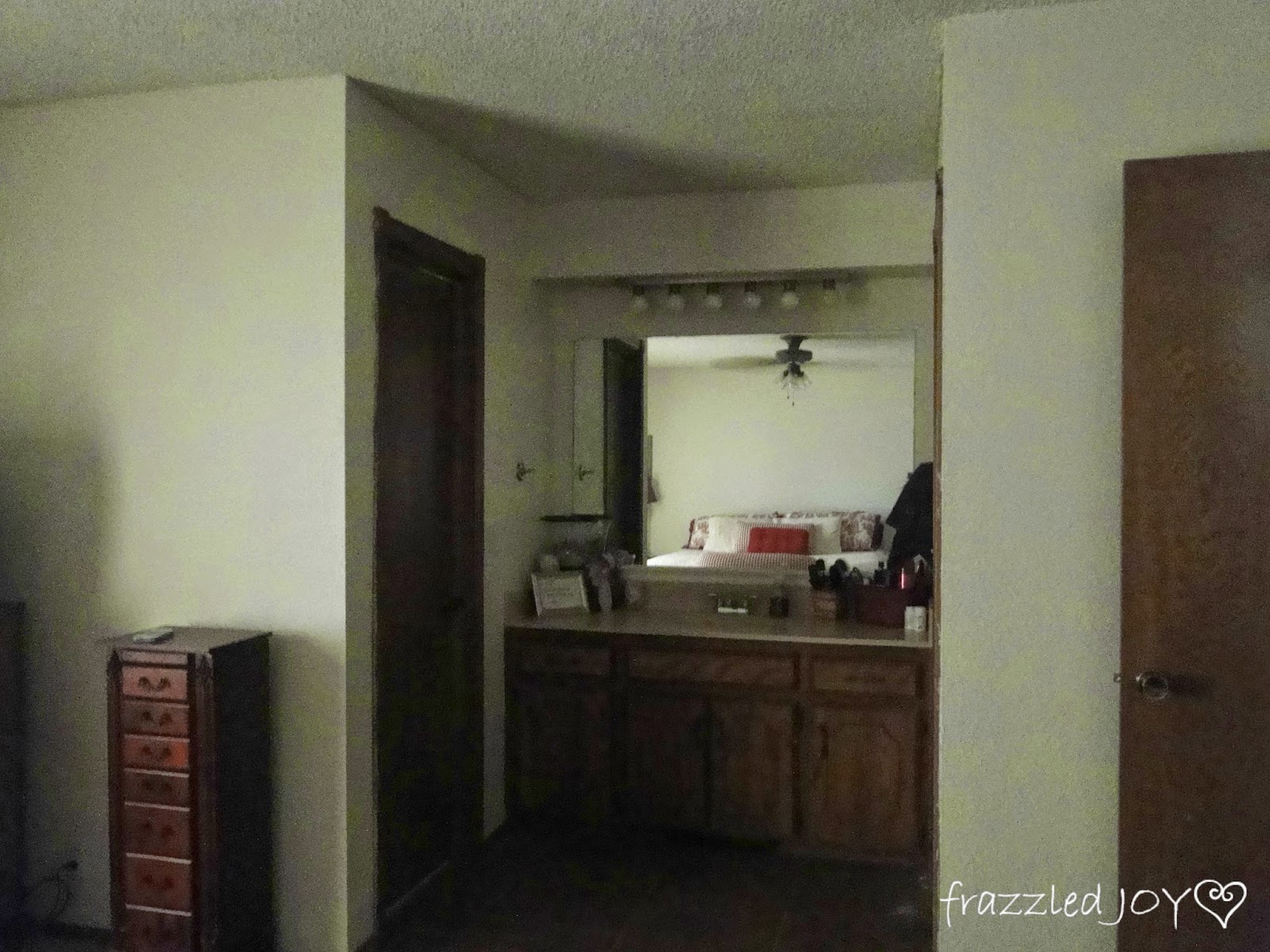 Yes, as I've eluded before – this area is open to our master bedroom. I truly hated it before, but now, it doesn't bother me AS MUCH. Still would love to close it off somehow. But that was more DIY and budget than I wanted to get into right now. Here's a look from the bedroom now. Not as bad right? (humor me :))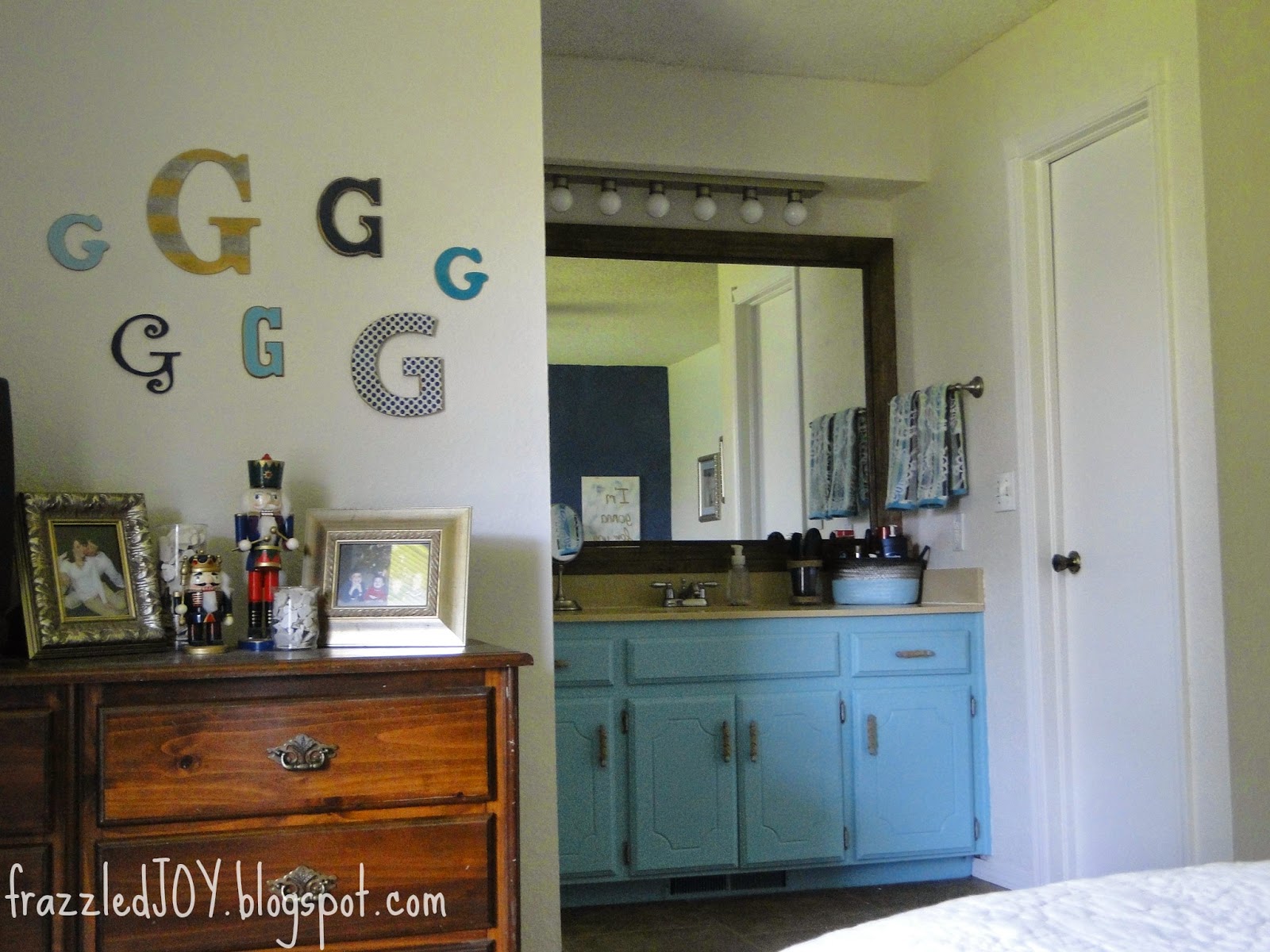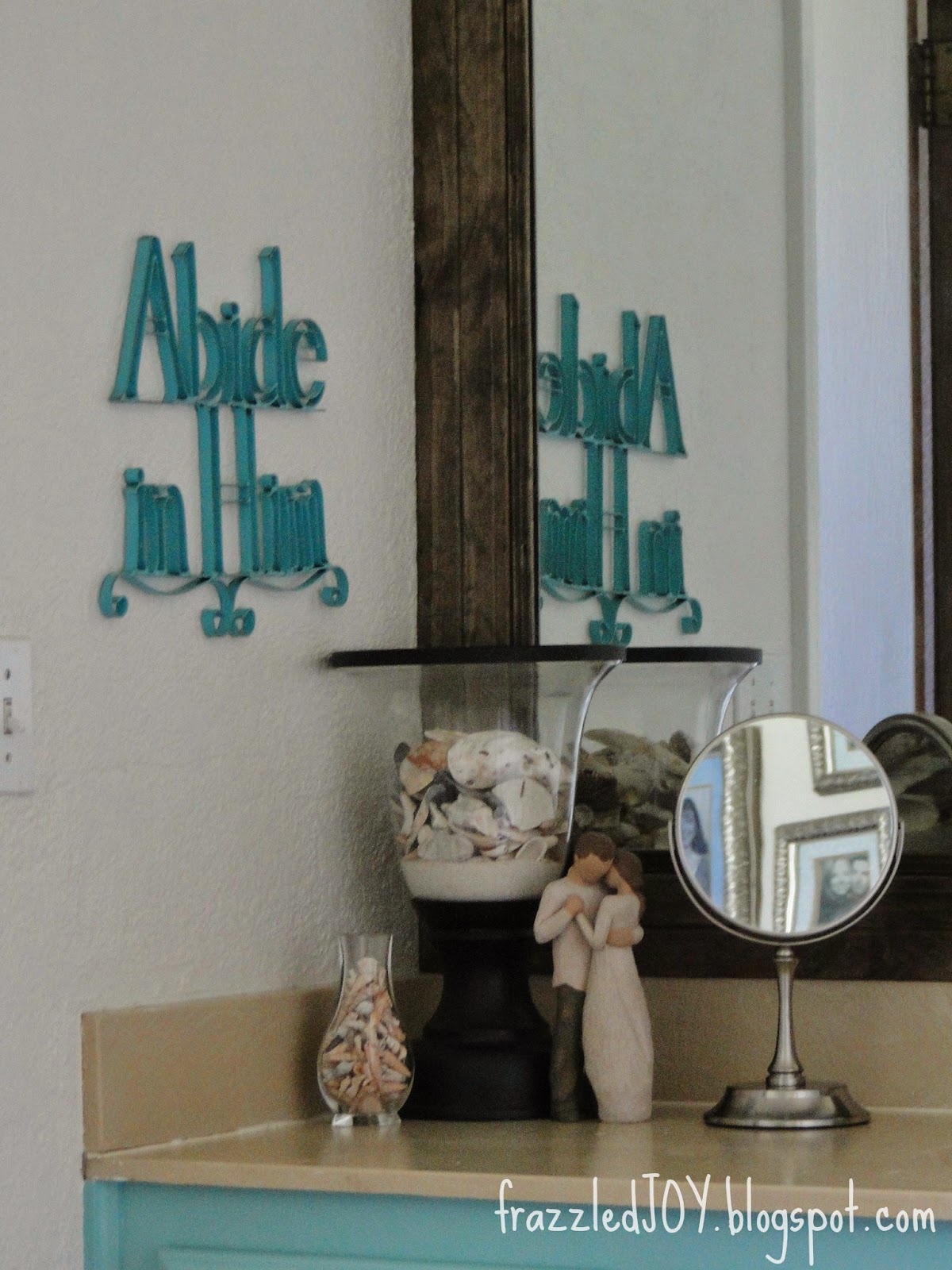 I used most of the same accessories as were here before. That small vase was a wedding gift and it got filled with tiny spiral shells from our 20th anniversary trip to the beach, and the other shells are from our honeymoon. The figurine was a gift from my hubby. The mirror was a Marshall's purchase (14.99). And the wall art was on clearance at Hobby Lobby (4.99).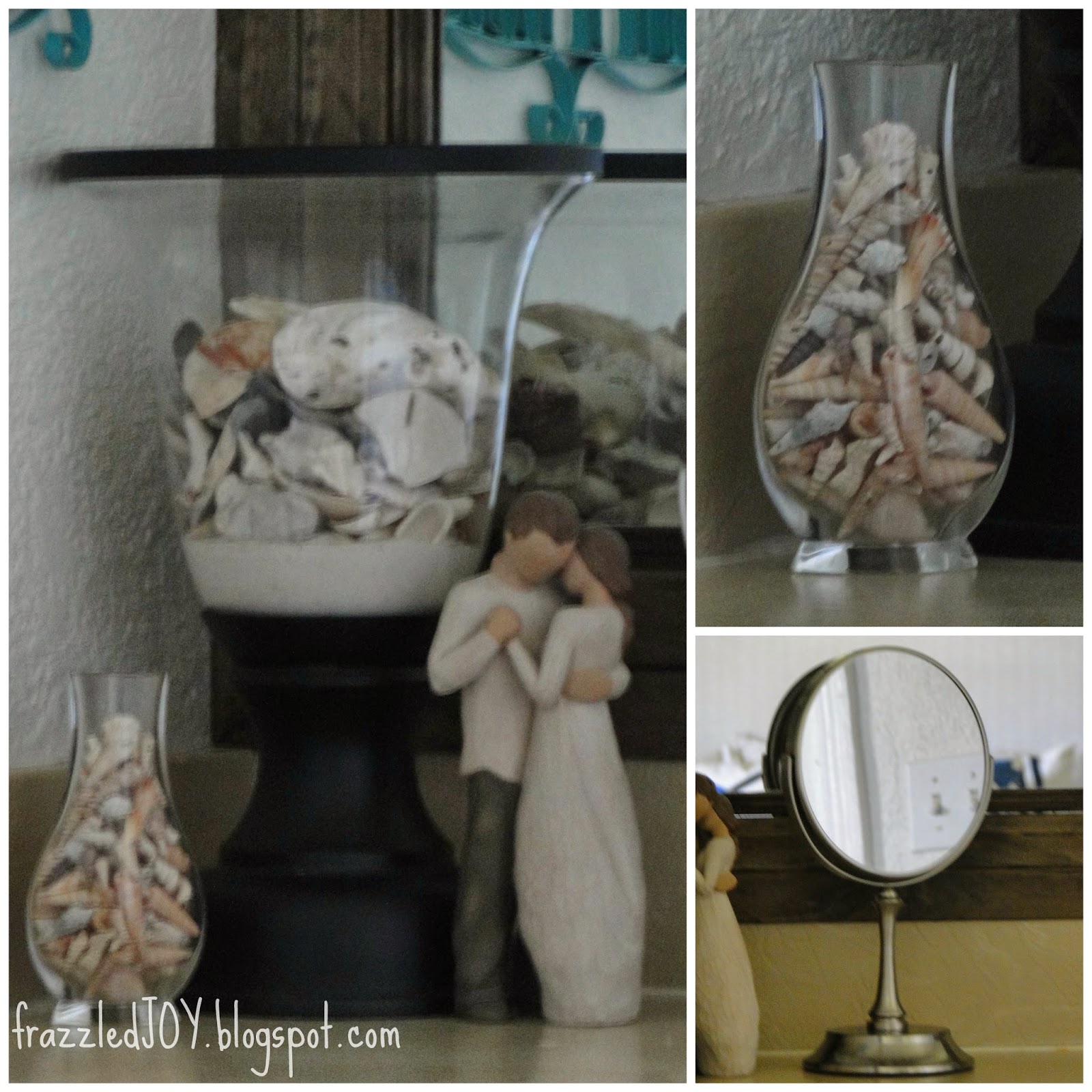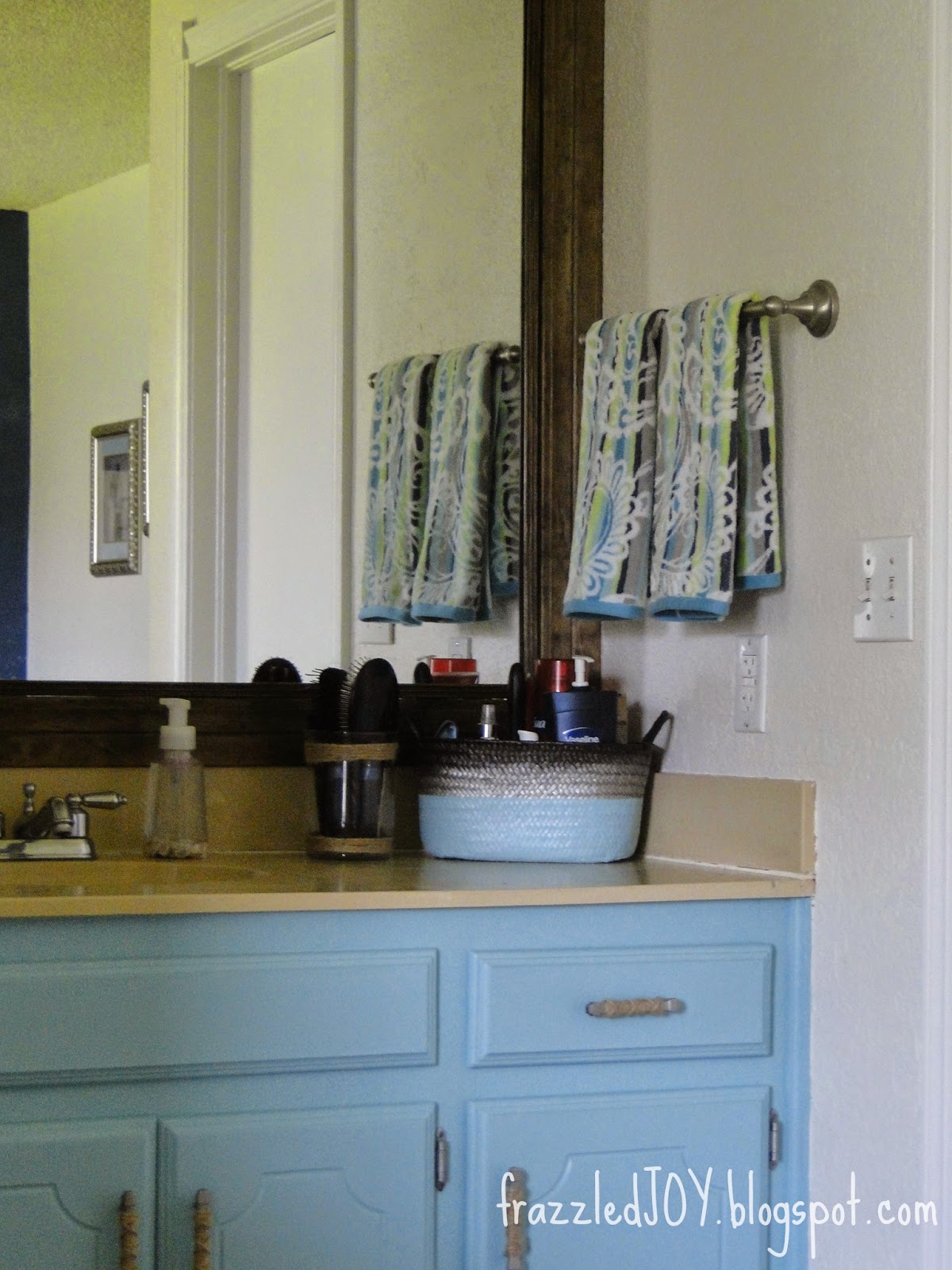 The basket that holds all of our essentials was the same one that was there – it just got a paint job. I made another sea-shell foam soap – this time with clear soap and it definitely shows off the shells better. I wrapped an inexpensive vase (that I had) with some jute to hold brushes and combs. And, to finish things up the towels (aren't they fab) were also from Marshall's (5.99 each). The towel rack is one that I had elsewhere that wasn't being used.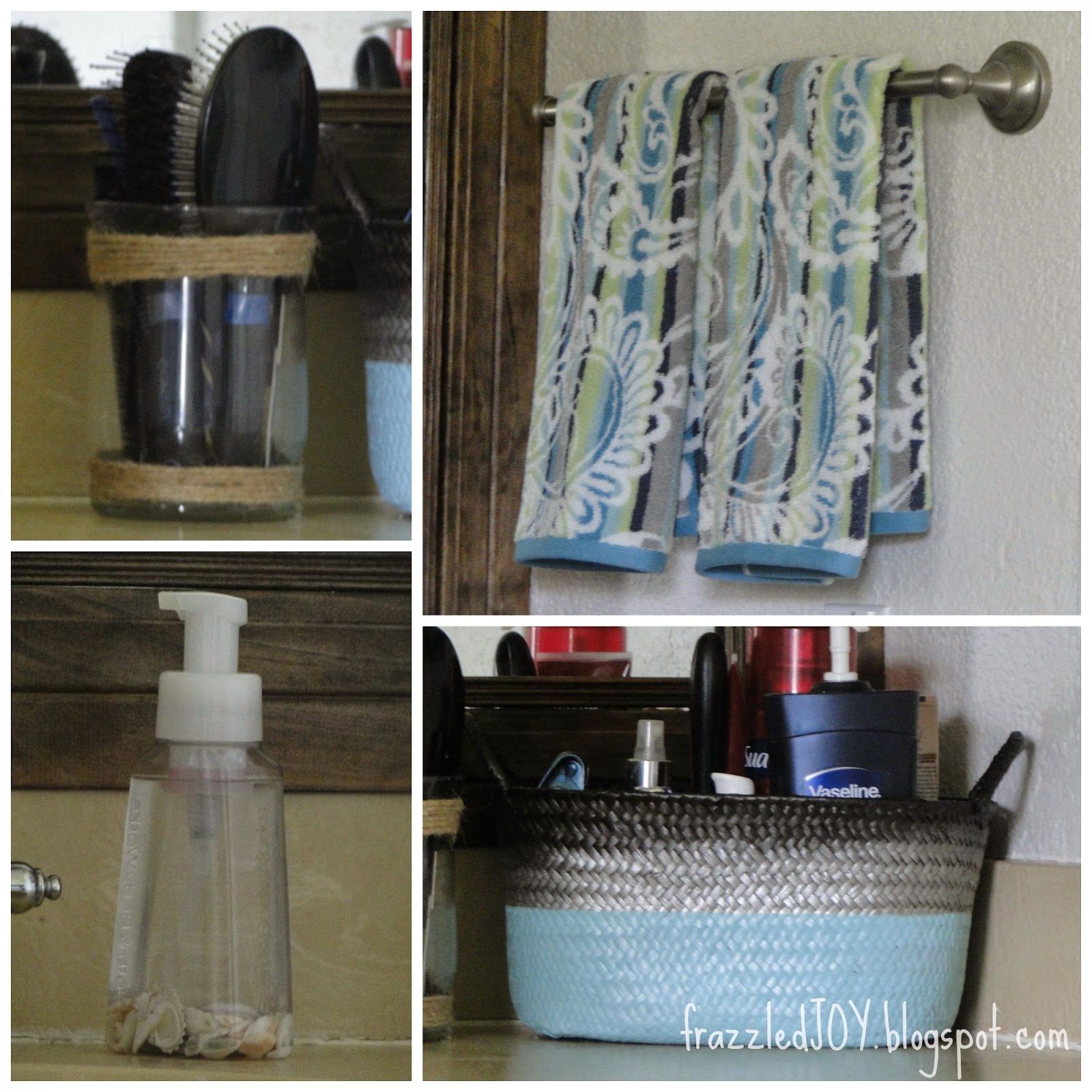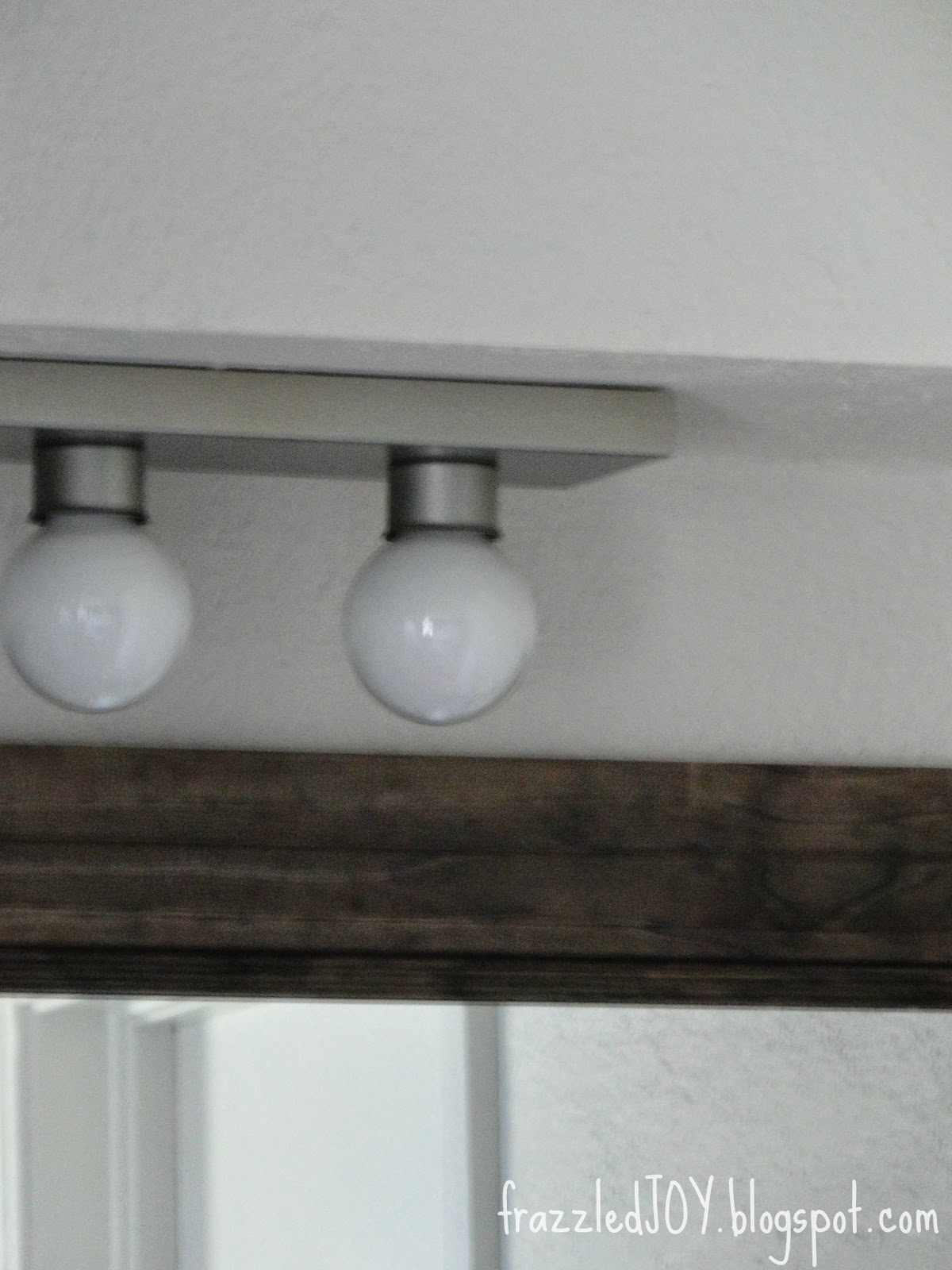 I could not find a before pic of the light fixture (bad blogger). But it was antique brass before and it got a coat of the same spray paint I used on the drawer pulls. Better, for now. And you can see here how I framed the mirror.
So this project was all DIY, and only cost me around $75. (wood for mirror frame – $40, stand mirror, wall art, and towels). That qualifies as a great mini makeover in my book!!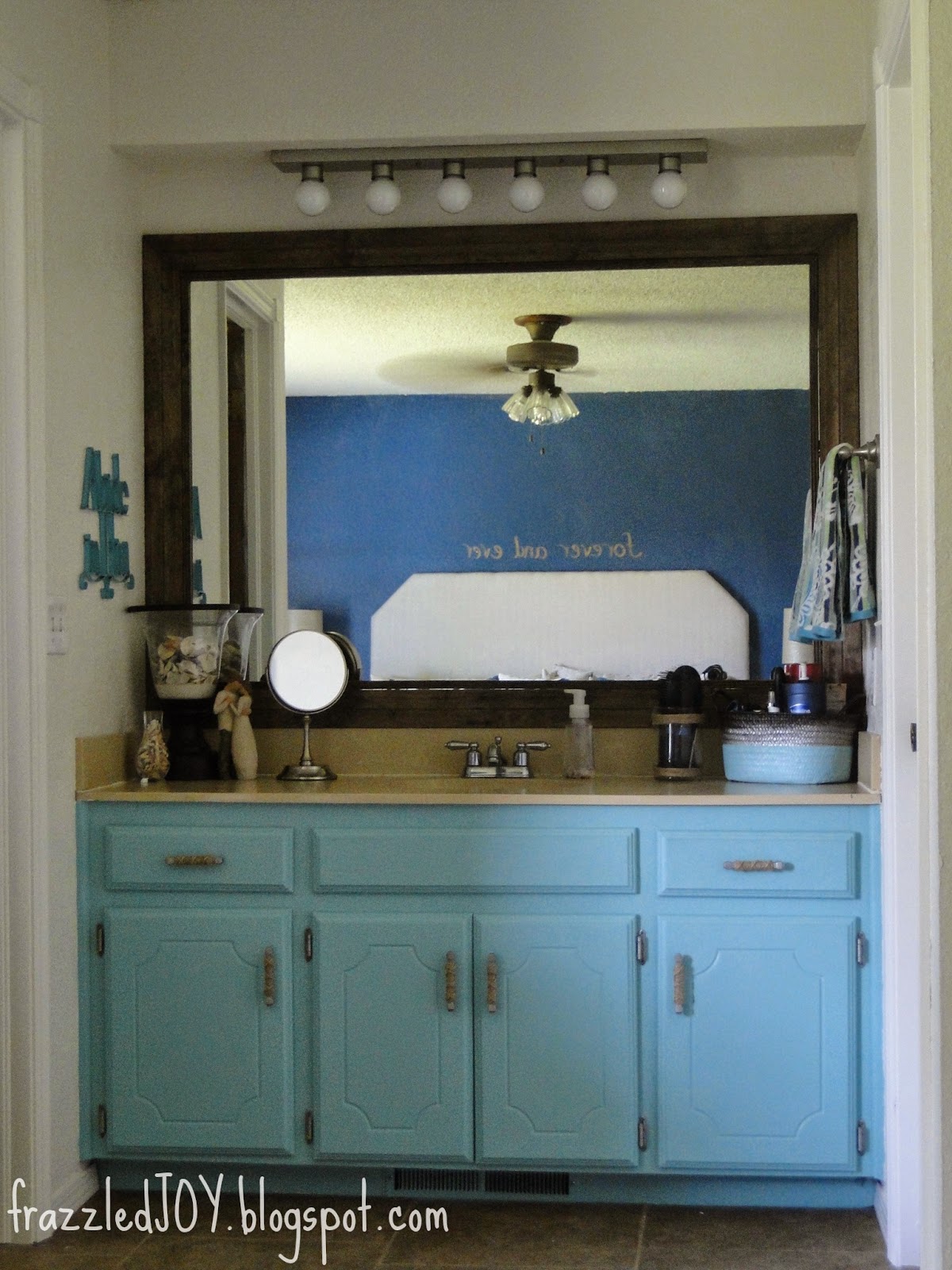 Thanks for stopping by!!! Have a blessed day :).