I love throw pillows just about as much as any woman. They just add so much to the feel of a room. However, for years we had maybe one or two in our home. Why? Mostly because I didn't want to spend the money on them. The less expensive pillows were filled with stuff (polyester fiber-fil) that wouldn't hold up for more than a year. And, the better pillows that were feather-filled were too expensive for our budget. So…no pillows.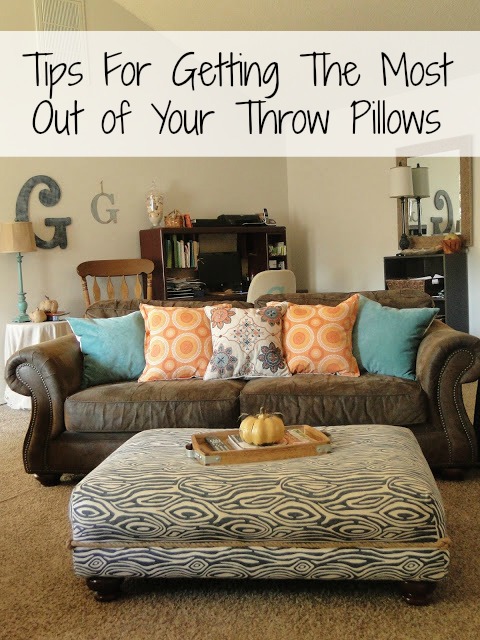 When I started reading blogs, my love for pillows was rekindled. The Nester shares how feather pillow inserts are the only way to go, and I've discovered she's right. Tip #1 – feather inserts are the only way to go.
I've been sewing for years, so it's no big deal for me to whip up a pillow cover with or without a zipper. I've done both, but honestly I prefer the zipper- they seem to hold their shape well. Tip #2 – look for pillow covers with a zipper closure.
Ok, so now you've got your feather pillow inserts with your cover zipped on – wanna know how to insure they look plump and full?? This tip I learned from my good friend Jennifer. She shared that she always uses an insert a little bit bigger than the pillow cover to make sure the pillow is plump and full! Tip #3 – Stuff your pillows with an insert that is a little big larger than your cover.
*Some affiliate links used for your convenience.  I make a small commission at no extra cost to you for any purchases made through these links. For more information see my disclosures here. Thanks for helping support Frazzled JOY!
So, what about those inserts?? They can be quite the budget buster right? Well, there are a few ways you can get your inserts. I have heard a lot of people talk about buying pillows on clearance, or at places like TJ Maxx and HomeGoods that have feather inserts, and a zippered pillow cover. Then, when you tire of the cover it came with, just zip it off and add a new one. Tip #4 – when you are purchasing a new pillow, always make sure it has a feather insert.
This is a great tip but sometimes still too pricey for me. My secret is IKEA.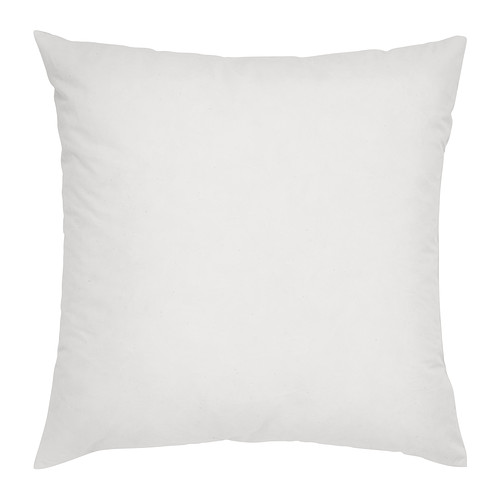 I have purchased several of these pillow inserts and they have held up great! The price can't be beat! Now, I know IKEA isn't everywhere. We don't have one in Oklahoma either, but when I make the trip to Dallas, I just try to by two or three. tip #5 – IKEA to the rescue – you can find several sizes of feather pillow inserts here for a fraction of the cost anywhere else!
If you can't get to IKEA, I found these and these. Not as good of a deal, but still not terrible!
Feather pillows are seriously the bomb! No matter how many times they are squished beyond recognition, they fluff back up in a jiff. Oh! My other tip for feather pillows!! – after a while they may seem to lose a little of their oomph…no problem! throw them in the dryer for 20-30 minutes on low heat and voila – just like new again! BONUS tip – toss your inserts in the dryer for 20-30 minutes to plump them back up again!
Throw pillows don't have to break the bank, but you definitely get a lot of bang for your buck with them!