Hey there! I love to find bargains, don't you?
Hubby loves to go garage sale-ing and this has become our Friday morning thing this spring and summer. Hey, after 21 years time spent together is time spent together – no need for a fancy date!
This last weekend we scored some fab finds for cheap!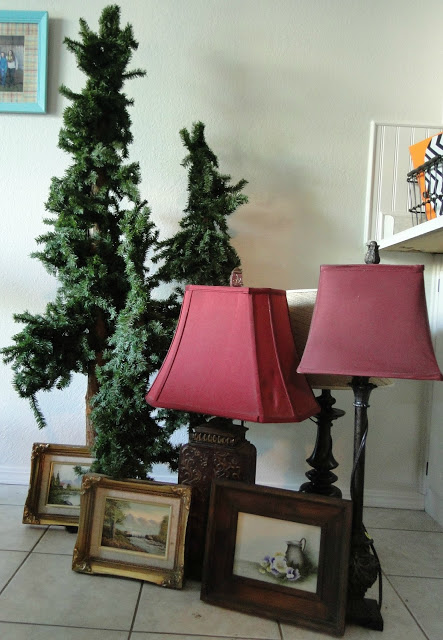 This set of skinny evergreen trees is something I have been eye-balling for years, but didn't want to pay the price. These were just right for $10!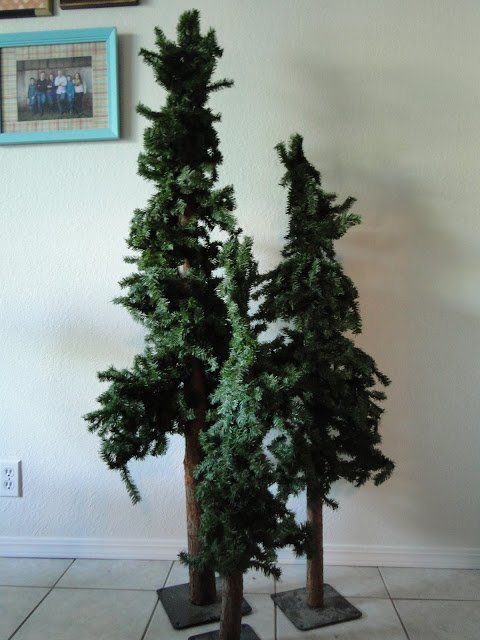 These lamps were $5 each…yes sir!! For $15 three lamps and shades (even though I don't like the shades). Cannot wait to change these up and make them awesome!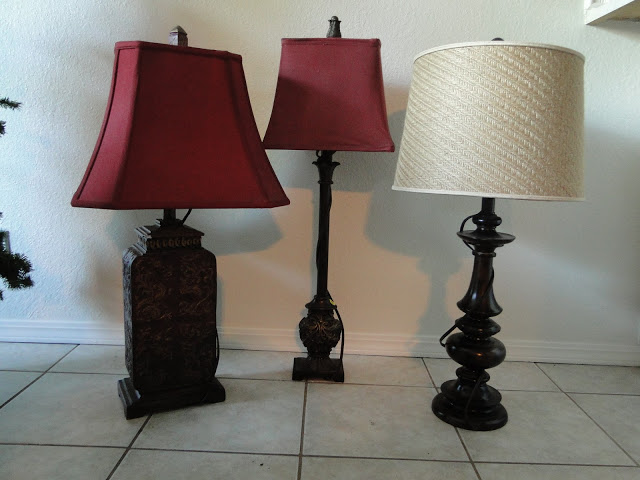 These sweet framed art pieces were only $1 each!! What?!? I bought them mostly for the frames which are awesome, but the art is growing on me. 🙂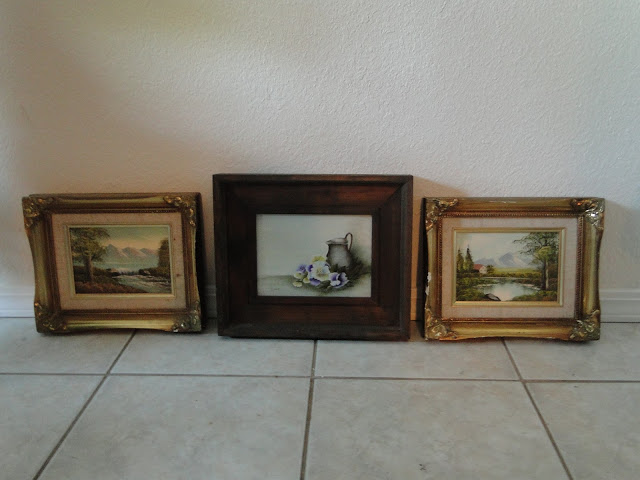 I'm starting to open my mind more and look for things I love at a good price, even if I don't know what I'm gonna do with it. I might need a storage shed soon. Ha!
Have you found some good bargains lately?? Happy hunting!!