For years I struggled with dis-contentment. In the last couple of years, God has really helped me to see the blessings right in front of me. Including our current home. Like many people, when we moved here we never intended for it to be our forever home. And, maybe it won't be, but maybe it will.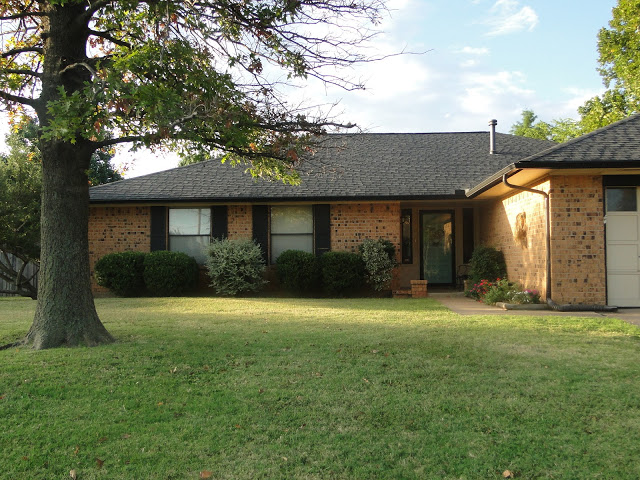 We spent 10 years living in a home that we weren't totally happy with. We painted of course, hung things on walls, but we were living with a lot of imperfections, because we were convinced there was nothing we could do to make it better suited for our family.
Boy were we wrong!! Honestly, through reading how other real people transformed their houses to homes on various blogs, my heart was changed and I was inspired! Over these past couple years we have cleaned out clutter, organized spaces, designed and added personal touches to finally make it ours. So, so many times throughout the process I regretted not doing more of it sooner. If we would have taken the time to make these changes earlier we would have had more time to enjoy it!!
Then, there was this book.
I was intrigued by the title as soon as it was introduced. So when I got my copy from Melissa I couldn't wait to dive in. Can I just say that it spoke to my soul. In such a way that I could only read a bit at a time. Like I would read a couple of chapters, and then take a couple of days to think over those chapters. (hence the reason it has taken me so long to write this – the book is now on the best seller list!)
It was so encouraging to me!!
I love the way Melissa describes so many different phases of life because really that's the way life is. There are ups and downs. Highs and lows. Small homes and big homes. Too much and too little.
In every phase, Melissa shares how she makes each house a home. A big budget makes it easier, but a small budget doesn't make it impossible. Creating a home is a process that doesn't always happen overnight.
Maybe you're feeling frustrated with your current phase. Maybe a little overwhelmed. If so, this book is for you! Maybe you love the look of your home, but the function, not so much – this book is for you. Really, this book is a great read for anyone, no matter what phase of life you might be in.
God is good, and He takes care of His own. Thanks Melissa for sharing, and encouraging us.