Spring Break is over and I am ready to get back to some projects!! Today I am so excited to share with you something that is definitely one of my favorite projects to date. The last kitchen update I gave you, I mentioned that next I was working on something for this wall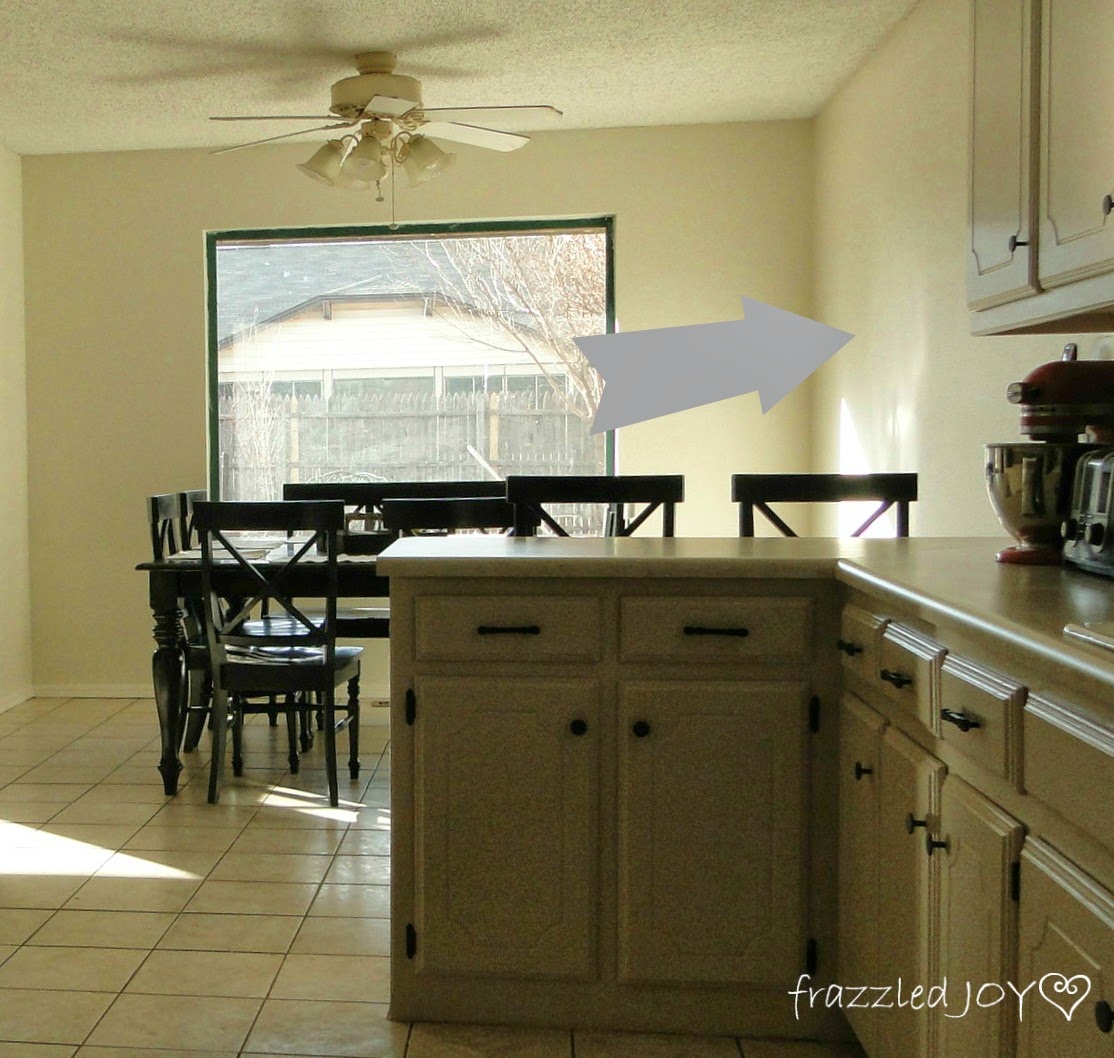 Well, a few thrift stores, paint, glue, paper, ribbon and pictures later…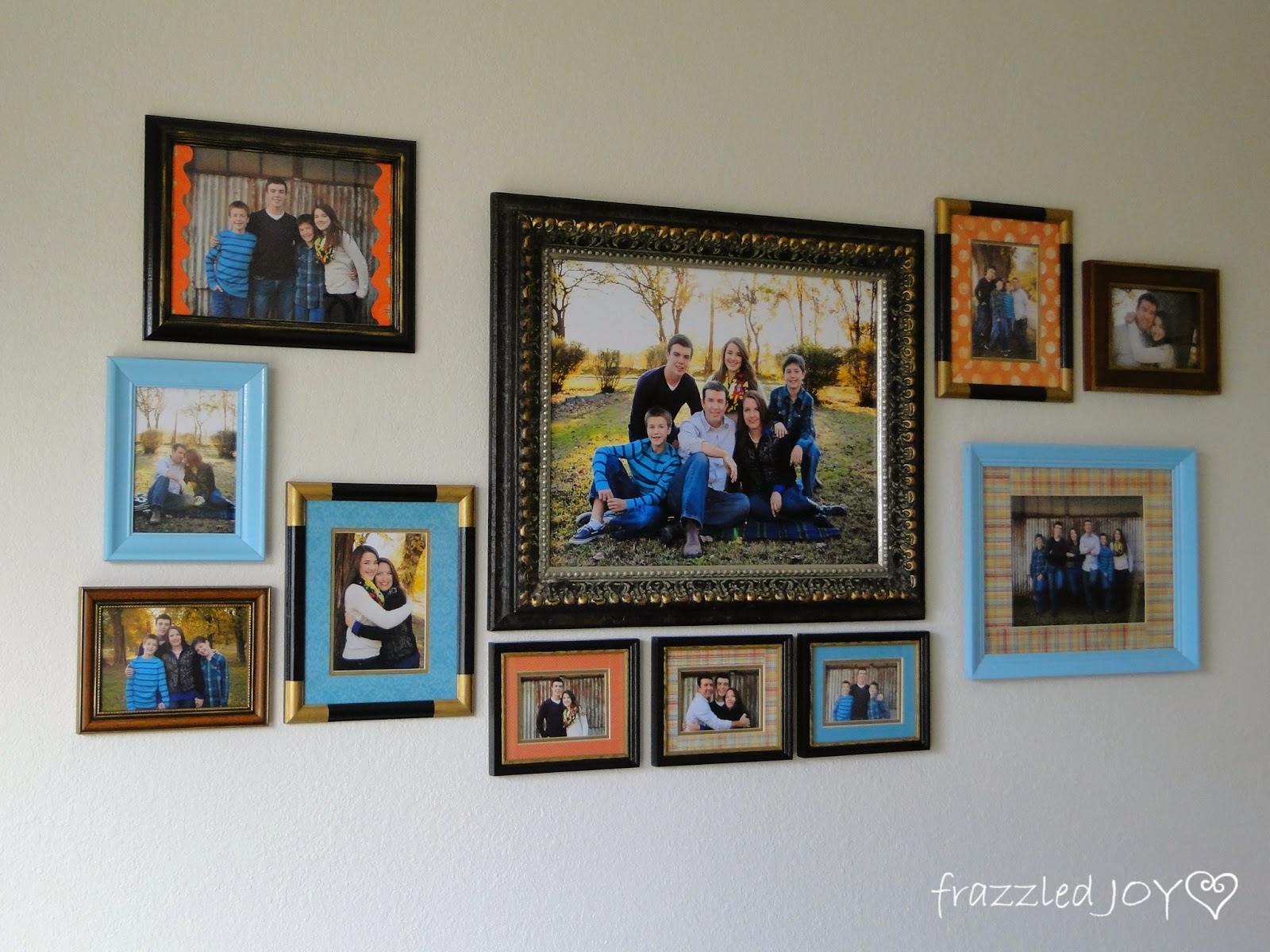 I was happy to bring a little more color into this space with these thrifted frames. Here is how they looked before.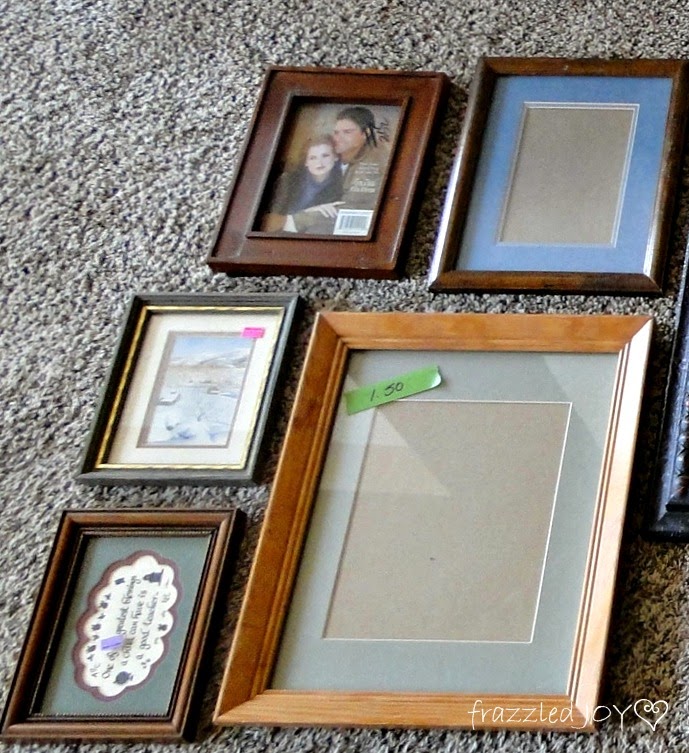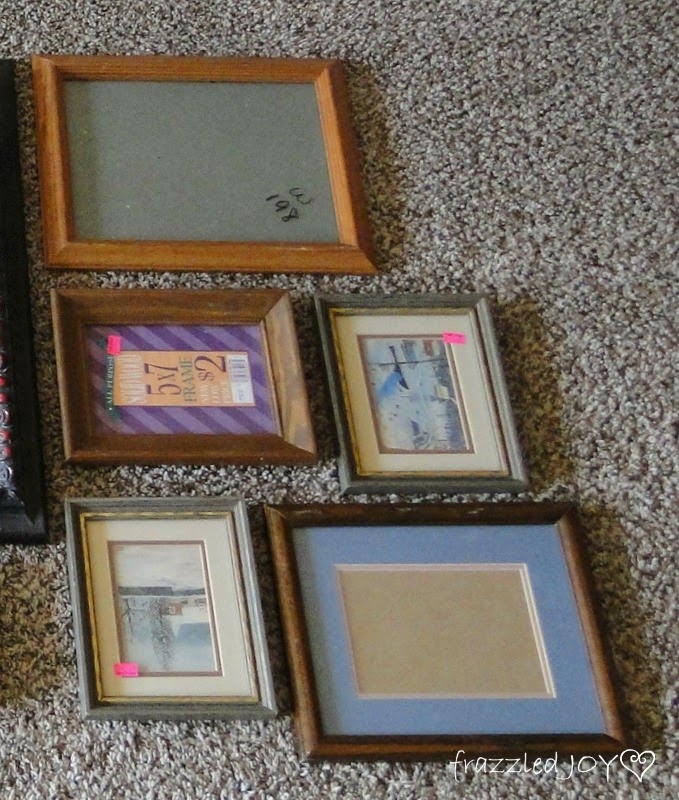 I spent $12.50 on these frames!! My criteria when shopping were simple
1. decent condition – meaning glass intact, frame intact.
2. some with interesting detail
3. mats were a definite bonus
The large frame in the middle of the gallery is a frame I have had for years, purchased on sale at Hobby Lobby. It was an open frame with no glass. But, even it got a little update. 🙂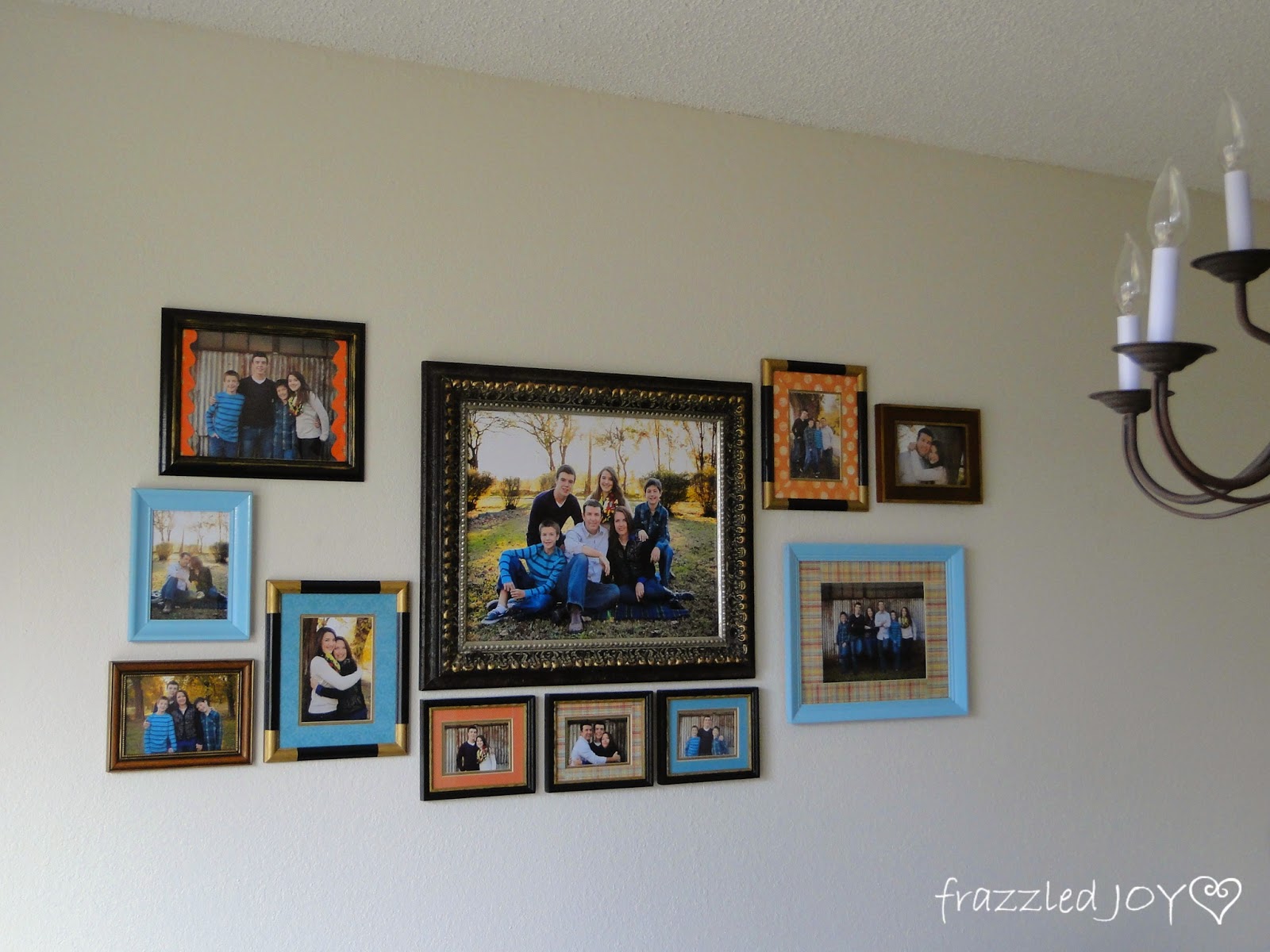 You can see in the corner of this pic a sneak peek of a little something I shared with my Instagram friends. My hubby is an amazing craigslist shopper.
I will be back this week to share with you the how-to's that went into making these thrift store frames look fabulous!!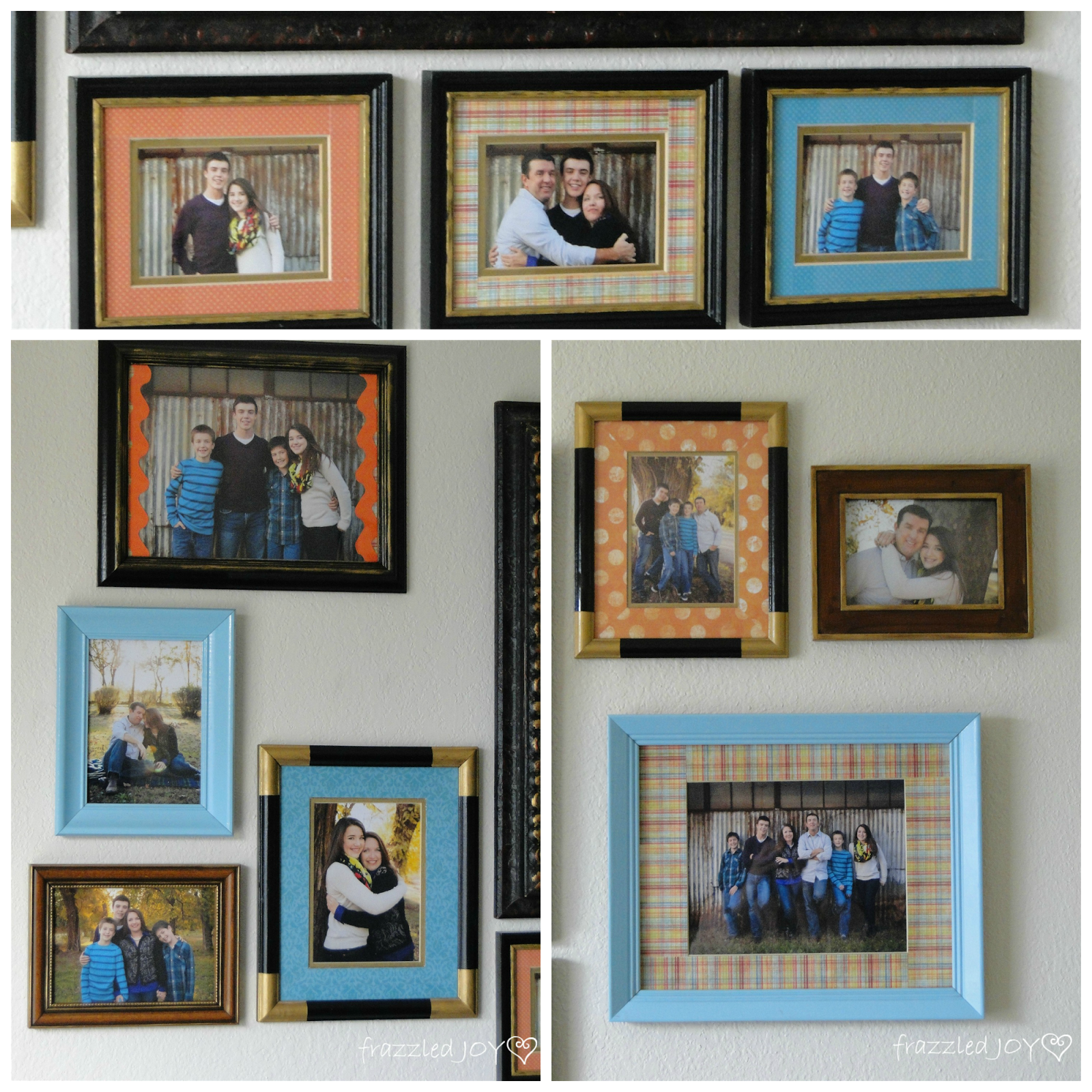 I think now that the kids are getting older, and never home, I need pictures of them surrounding more than ever…so I can remember what they look like – Ha!! Just kidding. But, really I love having pictures of our family ALL over our home. These pictures were taken by a very talented friend of mine Angela Maze. If you are in the OKC metro area you should check her out. She did my sons senior pics too :).
I am off to work on some more spring cleaning, and some other projects on my list!! See ya soon!!
**Details for how I updated the mats and frames in these posts