Not gonna say this is a series, but God has placed some things on my heart lately that I have wanted to share, so I am. 🙂
This week a sweet, encouraging friend posted a comment on my
facebook page
related to my last post.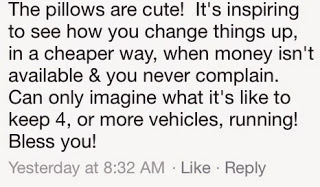 It really got me thinking as to whether or not it was true. Do I never complain? I want to be that person. I pray that is the way it comes across here on the blog. We are richly blessed. God always provides for our needs and then some. Is money tight sometimes, absolutely! But we are never without.
As I thought about it I realized that I have finally come to a place in my life where I am usually fairly content. I used to struggle with envy and discontent all. the. time. The root of the problem was one thing – comparison.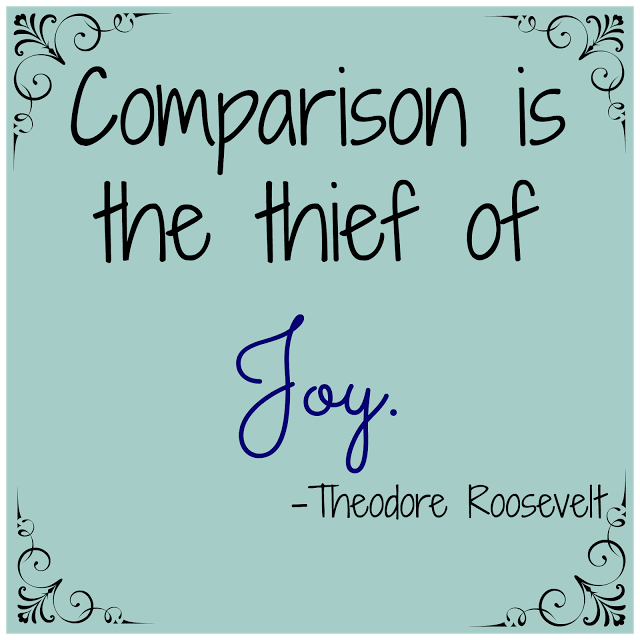 Once in a bible study, while going through the ten commandments, we camped on "thou shalt not covet" (Exodus 20:17 NASB) for quite a while. At that time, God got a hold of this sin in my life, made me aware of it, and began to change me.
I know that many of us struggle when scrolling through blog posts, or pinterest pictures, seeing beautiful images of things we know we will never have. What God did for me is to help me see the possibilities, and what I really wanted. Although the perfection in the picture or catalog was beautiful, what I really wanted was the feeling that was inspired by those spaces.
My goal in my own home, is to create an atmosphere that my family will love to be in. This is not something you can get out of a magazine, or a catalog. It is something that is collected and created over time.
My goal on this blog is to share with you creative ways to get the look you want, even on a budget. Oh, yes. Sometimes I pitch a fit about how I would love to just drop $$$ on the real thing and not go through the hassle of the DIY (just ask my hubby). But, honestly, where's the fun in that?? 🙂
And, I'm not bad-mouthing those who buy out of a catalog or choose not to DIY. I'm just saying this is what works best for us in this stage of life. 🙂
So, thank you to my sweet friend for her words, and again, I so hope that is exactly what comes out on these virtual pages week by week. God has overwhelmingly blessed us with the family and home we have, and my prayer is to learn to be more and more content everyday. Oh to have the mind of Paul.
Not that I speak from want, for I have learned to be content in whatever circumstances I am.
-Philippians 4:11 (NASB)