Good morning friends! I'm here to say that living on a budget is sometimes no fun. We have been spending way too much on car repairs lately which has put everything else on the list on hold. Maybe you've been there?? So, as much as I would love to finish out our family room makeover with a lovely white slip-covered sectional from Pottery Barn today, I'm just gonna have to wait. So, what to do to make our dark brown sofa fit in?? Pillows, and lots of them!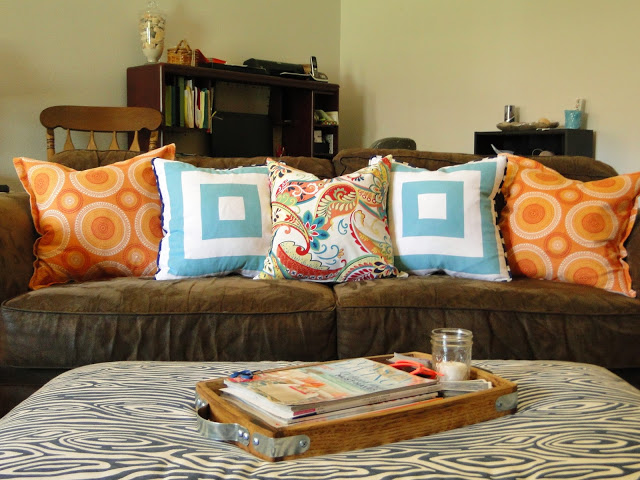 I made all of these myself and used feather pillow inserts from IKEA (6 bucks people, you can't beat that). I have started backing my pillows with dropcloth fabric. This helps keep the cost down. (don't you love the styling of the tray on the ottoman – thanks kids for adding your touch :))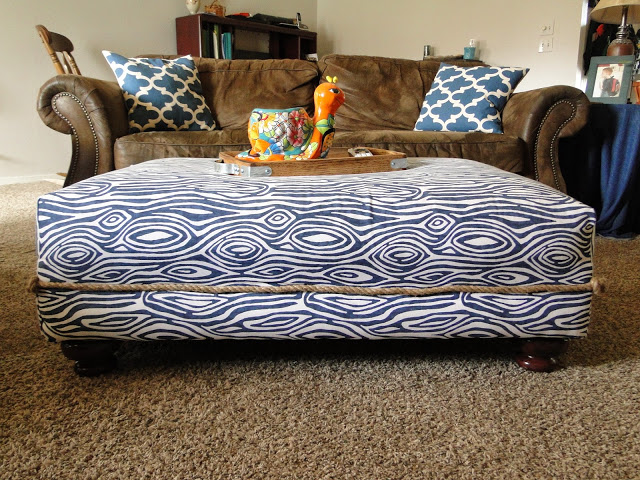 Cuter styling of the tray but way too much brown going on!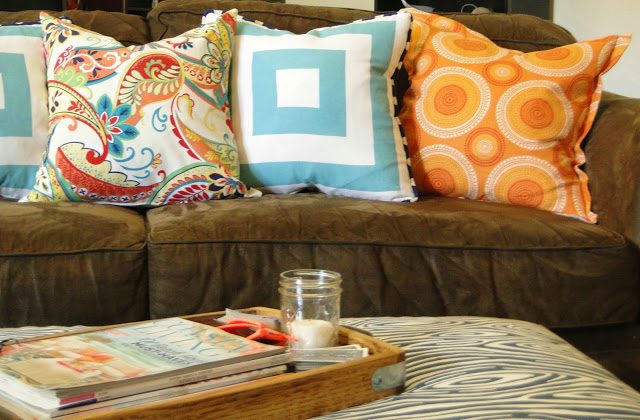 Sewing pillow covers is fairly simple if you are doing a basic square with no trim. There are lots of tutorials out there like this one. What makes it tricky is when you decided to add trim, or a flange detail – like the orange pillows – or try to something really risky like use striped fabric to create a different design – like the turquoise pillows.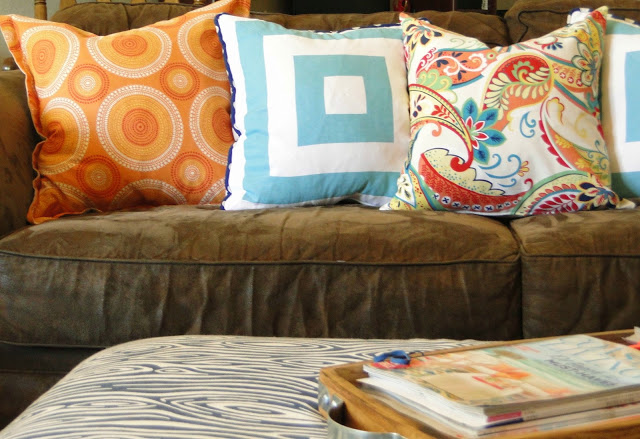 I must admit that I have been sewing since I was 9 years old. So, most of the time when I start a sewing project I don't look for how-tos. I just dive in. I might do a few sketches, hold things together to see how it works, but mostly I just make it up as I go. I'm sure that a lot of times there's an easier way to do what I do, but hey, I really don't mind. I like stretching my mind and trying to figure it out.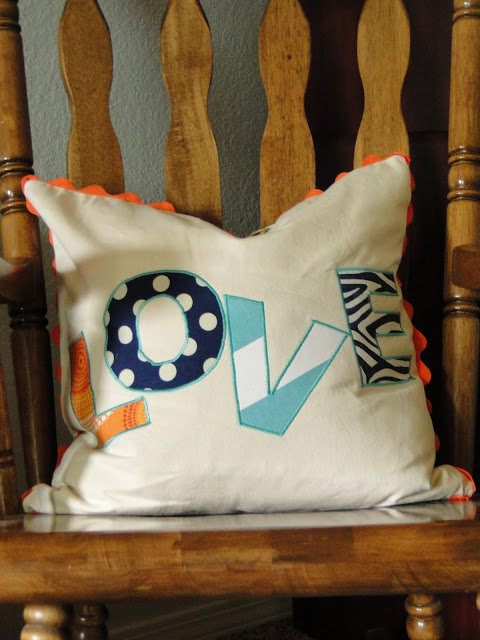 I also made this cutie for our rocking chair. This is the rocking chair I rocked all our babies in, which means I just cannot part with it. It has lived in several rooms in our home, and now it lives in a corner of our family room. This pillow got all the love (see what I did there? ha!) – trim, applique, and a print backing!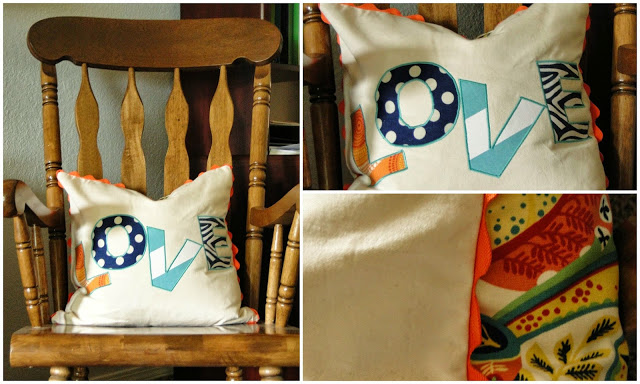 I am going to try to pull together a tutorial soon for the turquoise pillows. My making it up as you go routine, sometimes means that I didn't take pictures of everything. So, we shall see.
Have a wonderful day everyone!!