I love using spray paint to give things new life! What I don't love is the mess I tend to make with it! HA! There really are only about two days out of every year that the weather is perfect for spray painting outdoors here in Oklahoma. No, seriously. So, when I saw these lovely spray shelters from Homeright I was super excited.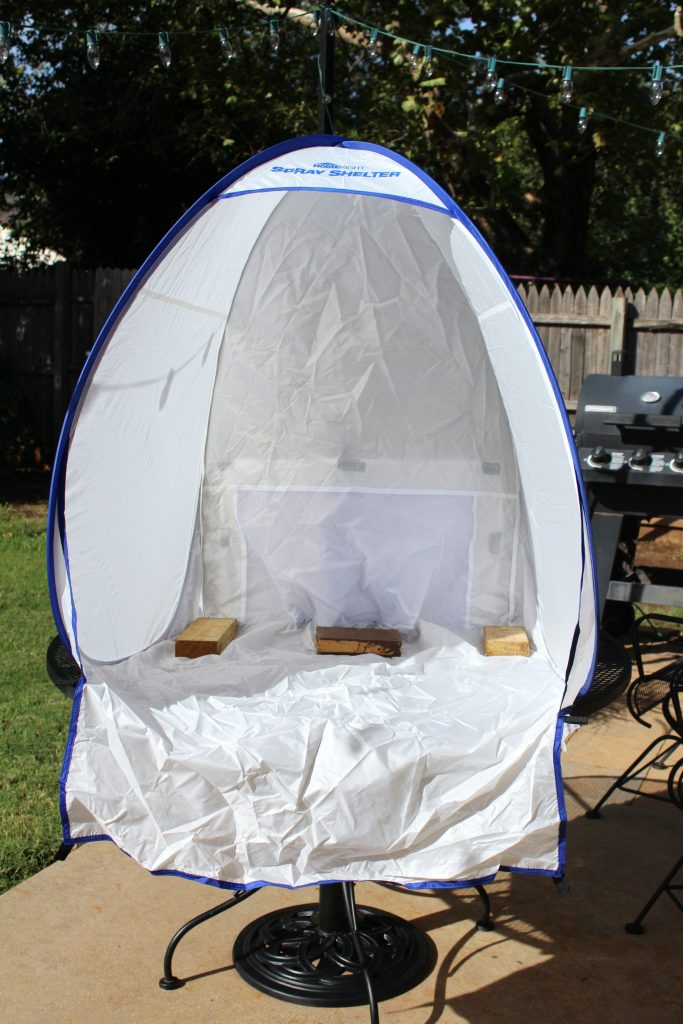 I do a lot of small projects – frames, lamps, tins, and more frames – and the small spray shelter is perfect for all of them. It is 39″ tall, 36″ wide, and 30″ deep.
It comes in this awesome case with handles.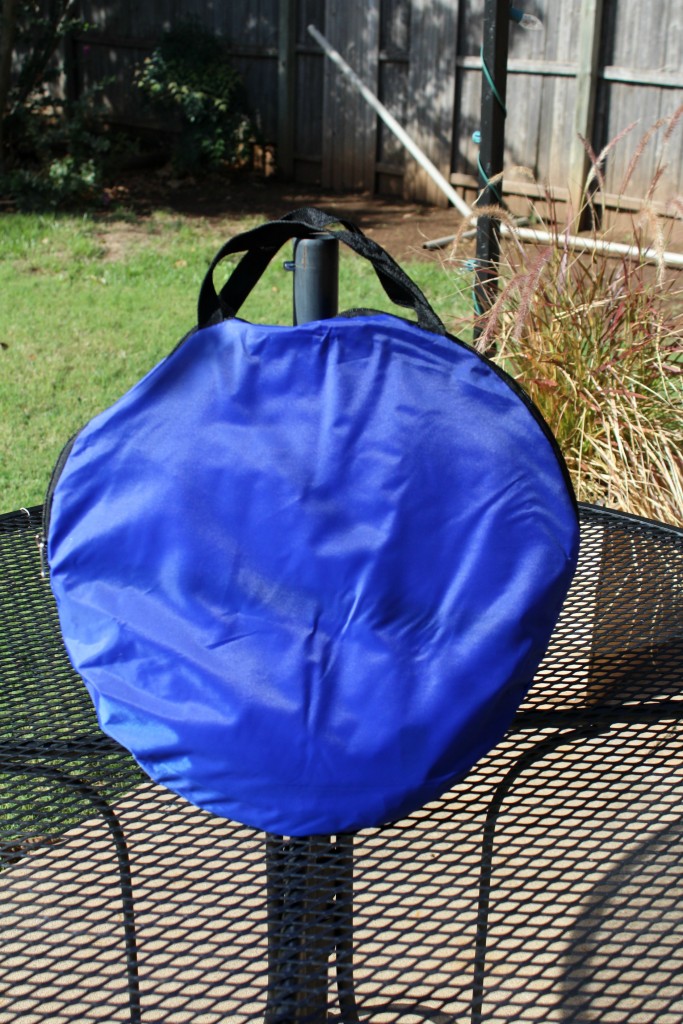 When you take it out, you have something that looks like this.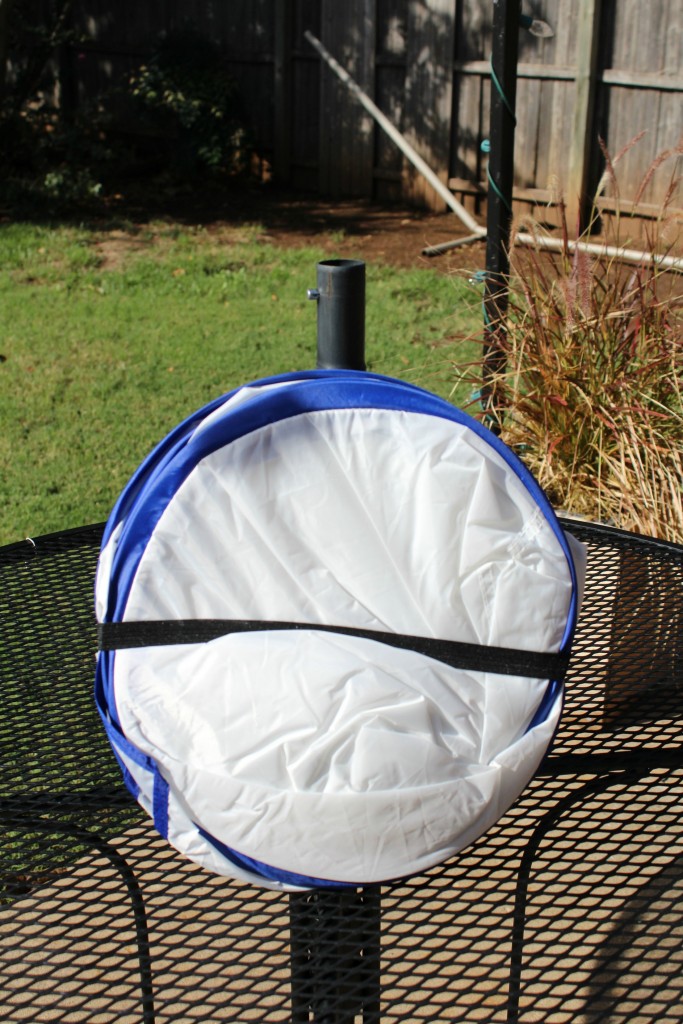 If you've ever owned a kids pop-up tent, it's the exact same concept. Pull of the elastic holding it all together and it springs into action.
There are several features that make this even more awesome, including the tabs to anchor it to the ground or the ties in the back that you can use to tie it to something (like I did to our umbrella stand).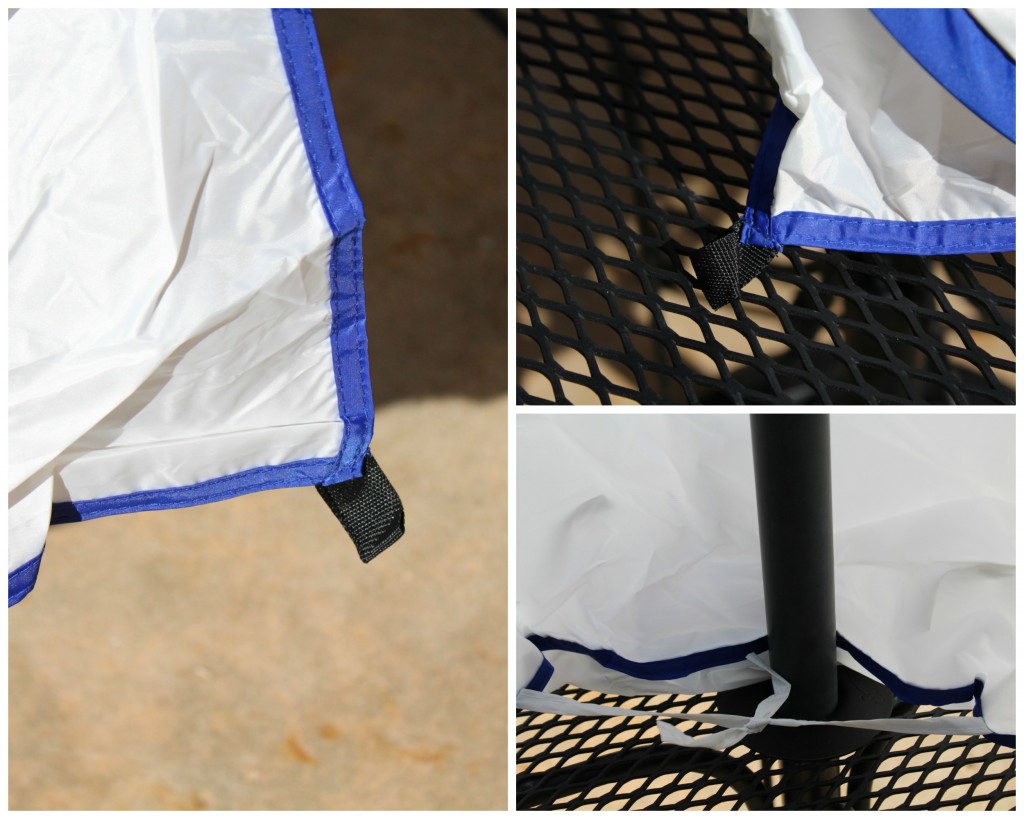 It also has a flap in the back for ventilation or improved drying.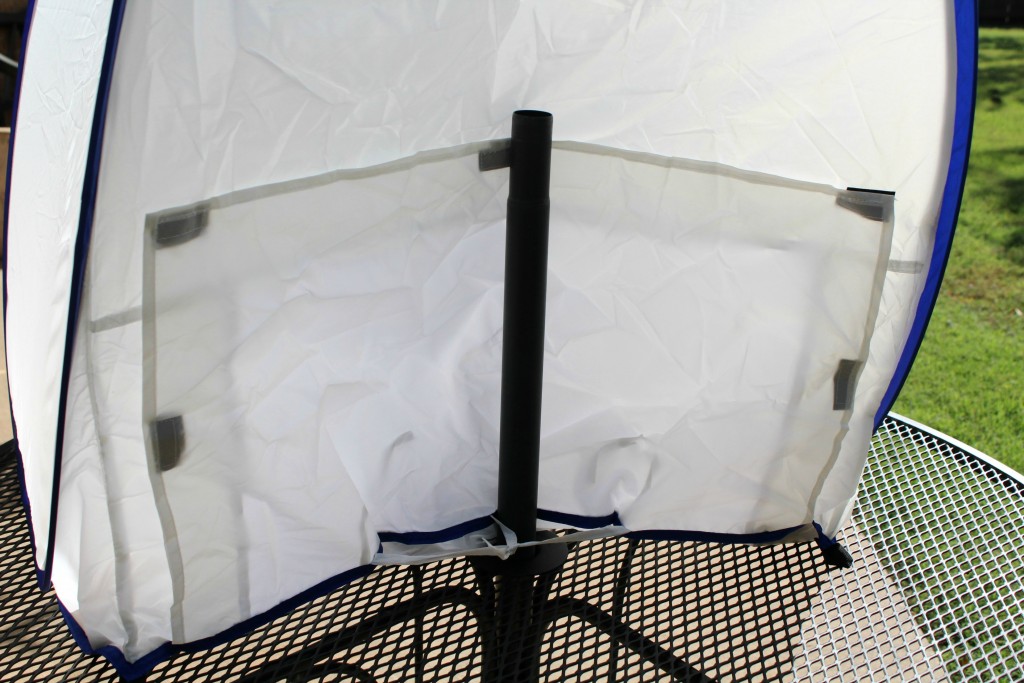 I used a couple of blocks of wood to help hold it down since there was a bit of wind today (see, never a perfect day).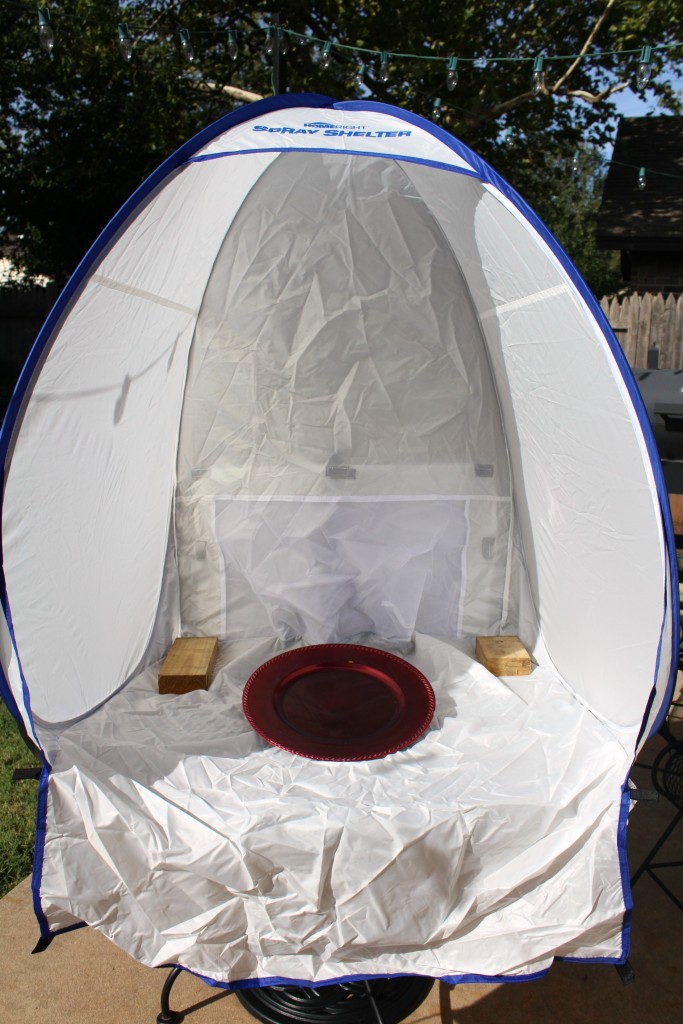 When I was finished I looked to the instructions, that are conveniently sewn into the carrying case, to figure out how to fold it back up.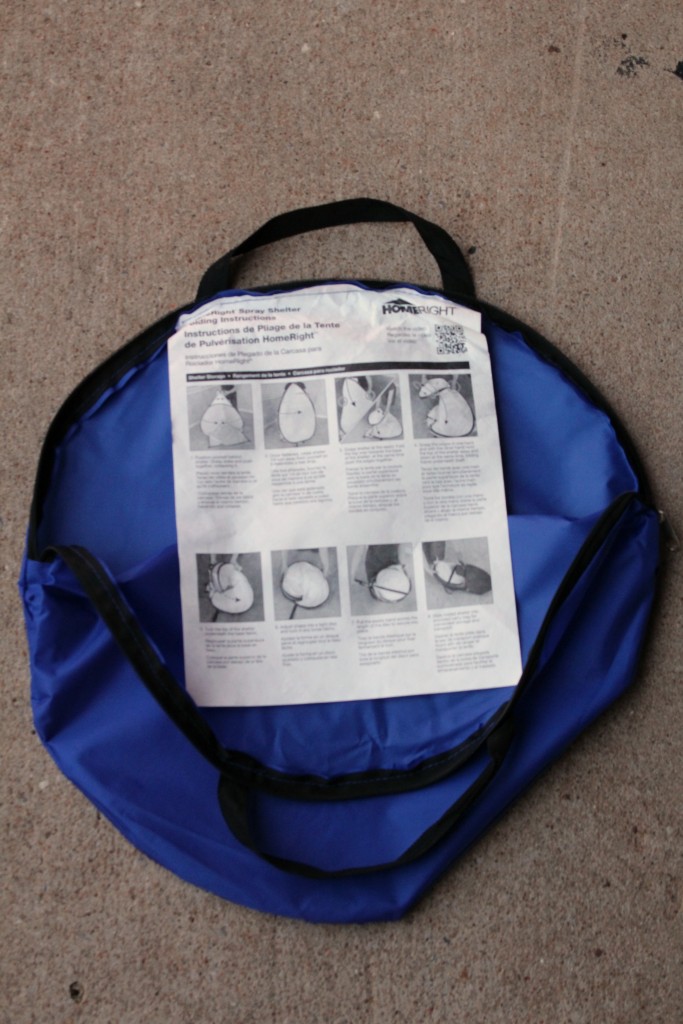 Honestly I was a little skeptical. But, after only a couple of tries, I had this!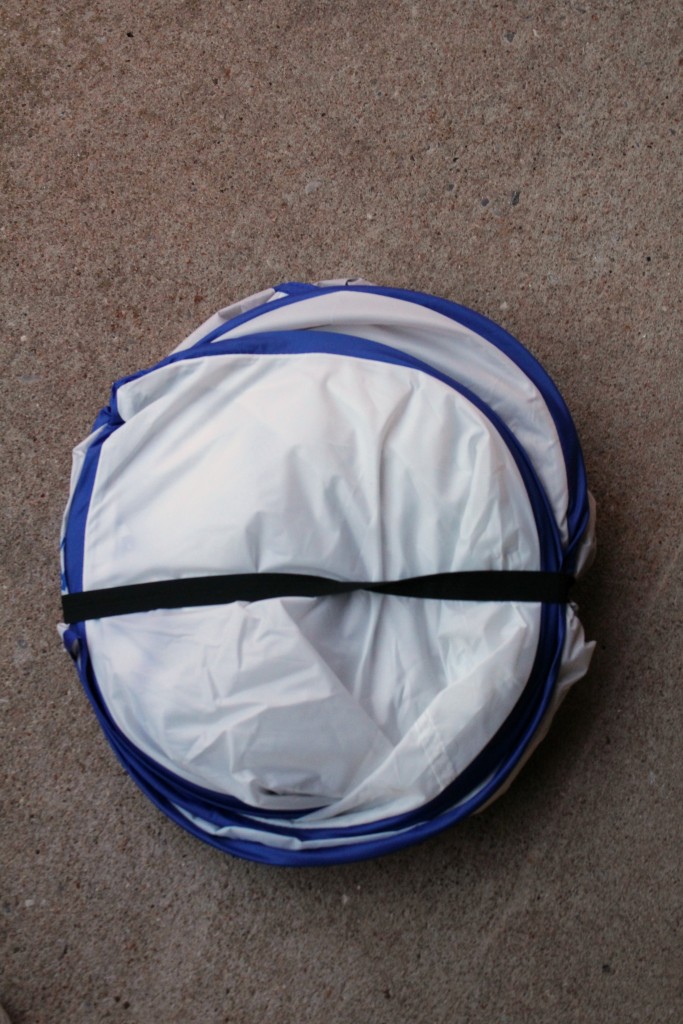 I love that the handles make it super easy to store!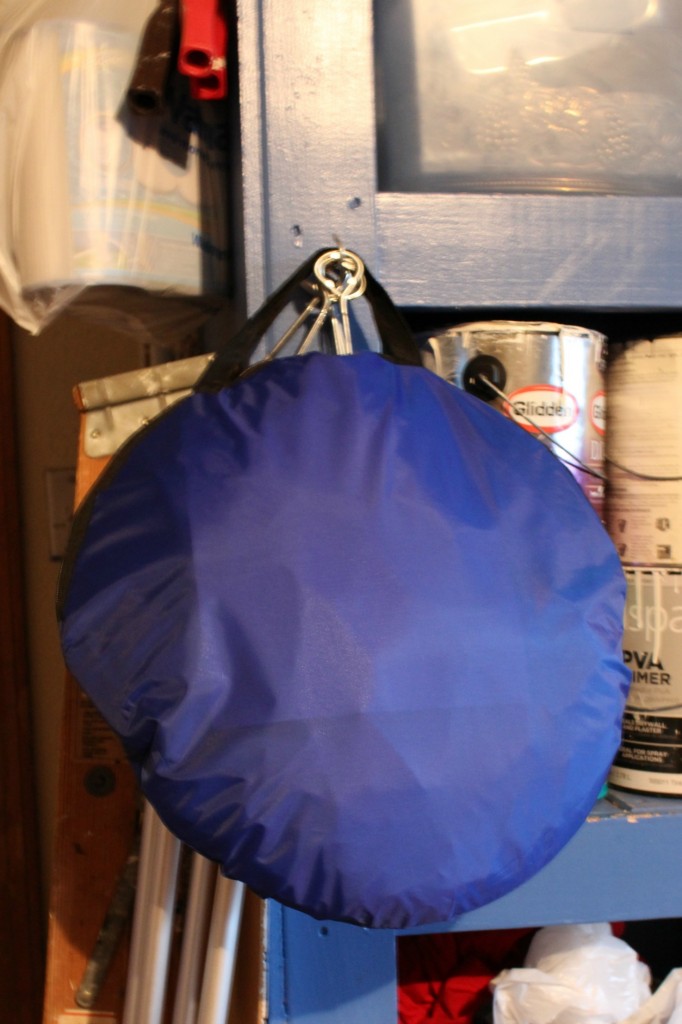 This is definitely a product to put on your Christmas or birthday list if you love to spray paint like I do!!
Thank you to Homeright for providing this spray shelter for me to review. As always, all opinions are mine alone. Thank you for supporting companies that partner with frazzled JOY. To see my full disclosure click here.