This week has been busy. Honestly since school started I can say that every week has been busy. Yes, we are down from 4 kids to 2 but neither one of them are driving yet. We are missing our extra drivers that are away at college. 😉  We really do limit their activities, but between school, church, and their one or extra-curriculars we are just going all the time. We have become very intentional about making time for rest, and that has helped a lot. We are hoping to even fit in a date night this weekend!
Long story short, I don't have a project to share with you today. So, instead I'm going to share a few random things from this week. Sorry in advance for the iphone pics.  😎
I finally got the hang of curling my hair with a flat iron with the help of a facebook live video which I can't find anymore…if I find it I'll be sure to share it on facebook!! I know I'm probably way behind on this, but nonetheless I'm thrilled! This is a pic at the end of the day after being brushed a couple of times. It looks much better fresh but of course I didn't get a pic of that.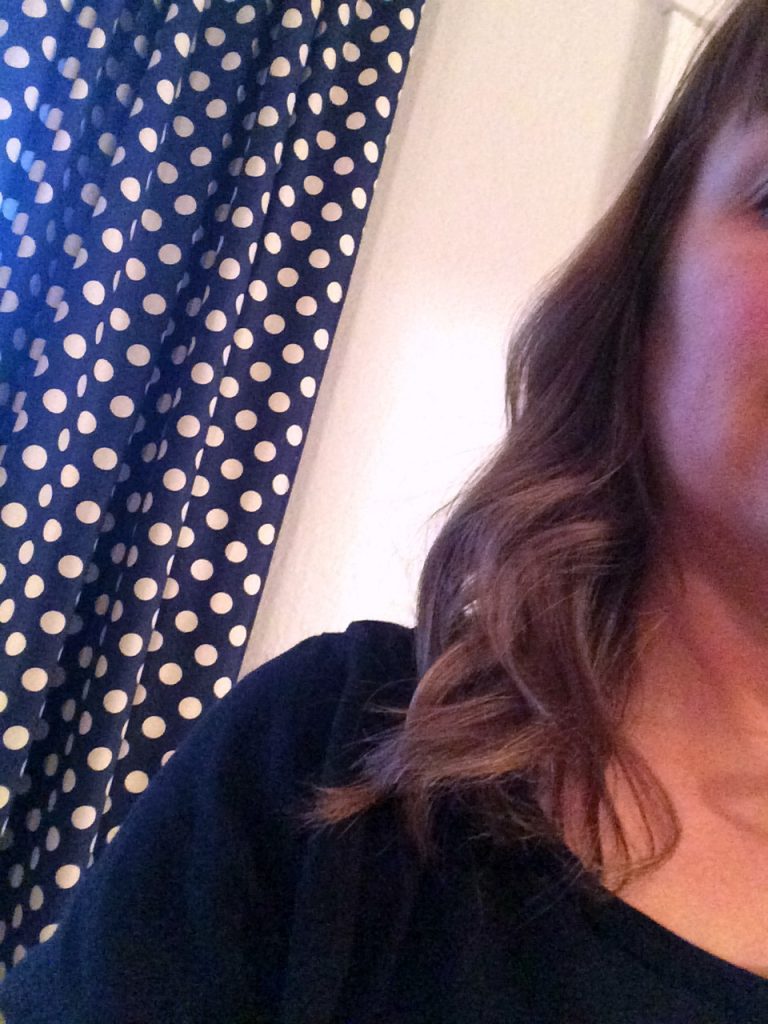 If you follow on instagram and are watching stories, you may have seen that we had a birthday here this week!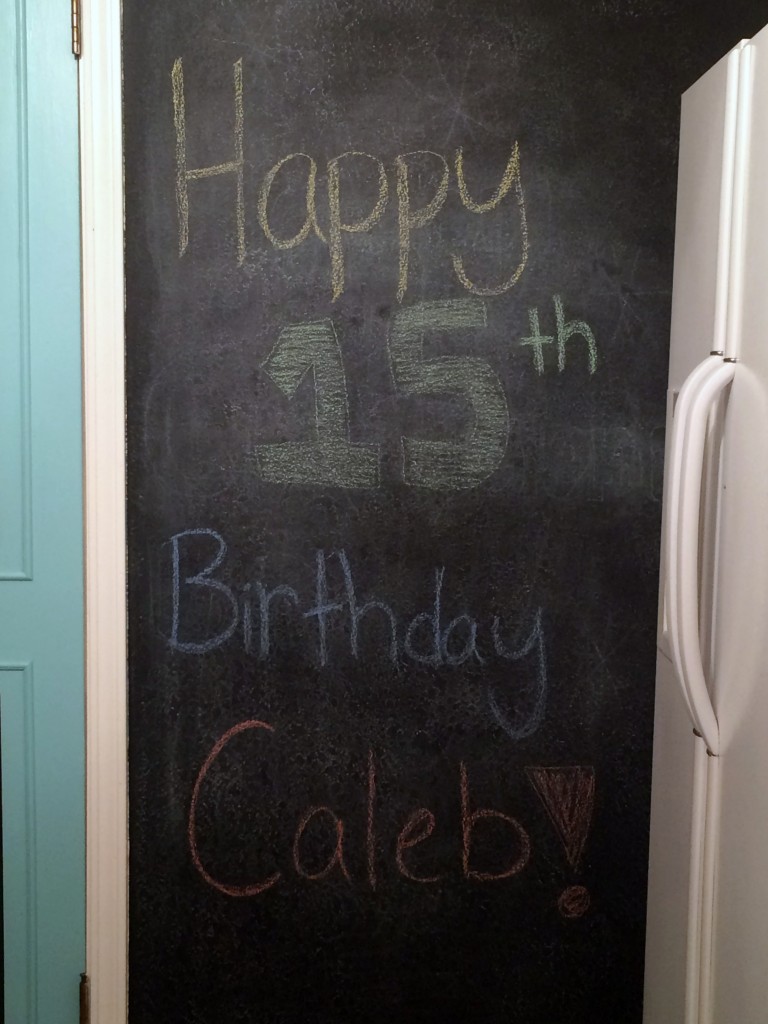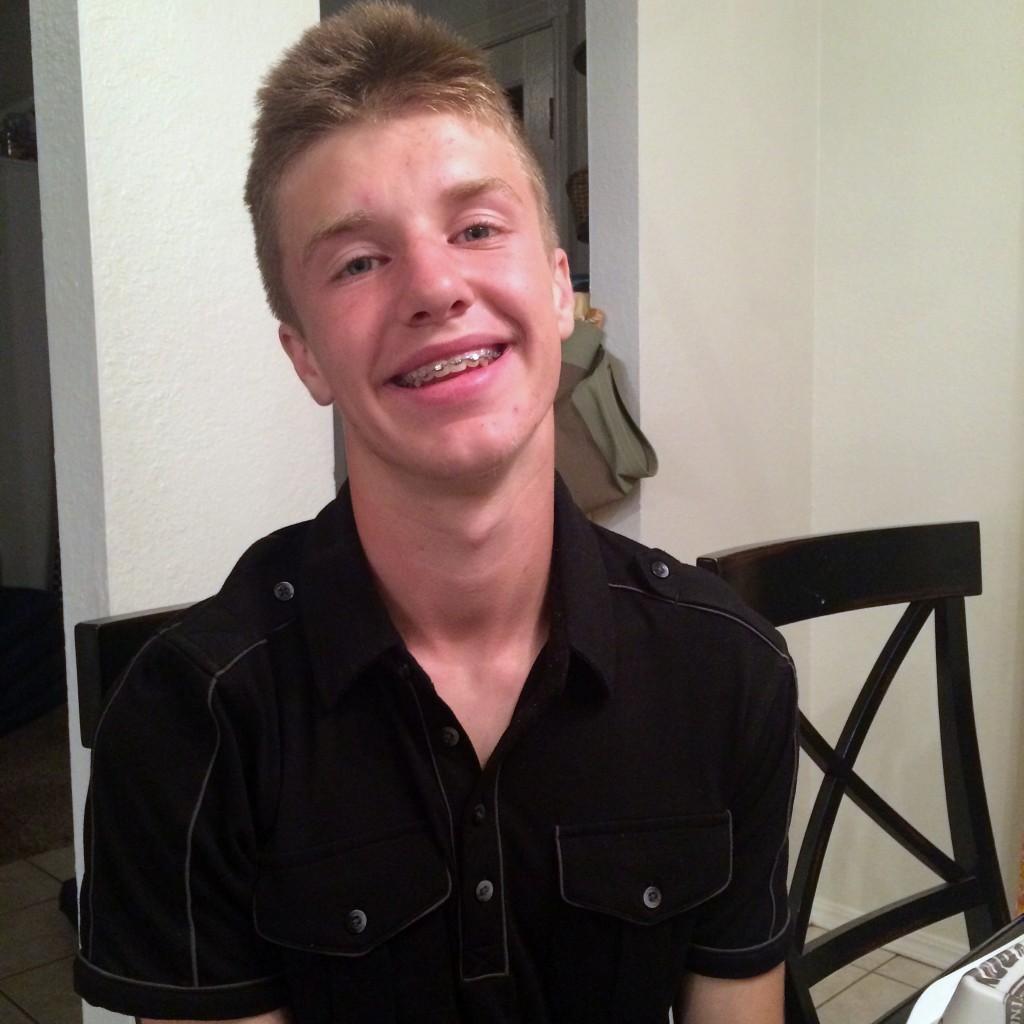 15 years old people…my kids just keep getting bigger and older. What is that about?? While getting ready for the day, I picked up some wrapping paper at my favorite place for that – TJ Maxx. Random thing to buy there I know. But seriously, it was good quality paper for $2.99. (sometimes I buy wrapping paper at dollar tree, because well, it's $1, but the rolls are small and the paper is thin)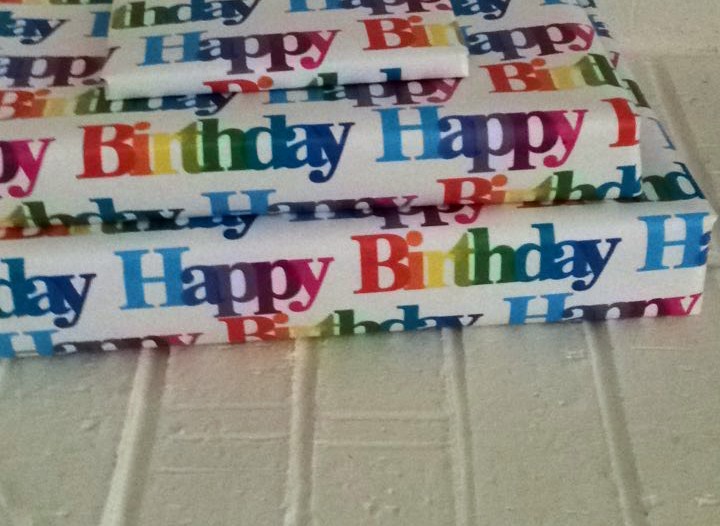 Fall home tours have been all over the blogoshpere this week! If you are looking for lots of inspiration all in one place, check out this blog hop – lots of bloggers have linked up their tours all in one place!
I am seriously crushing on copper this fall! I keep seeing it everywhere! Like here in Jennifer's tablescape: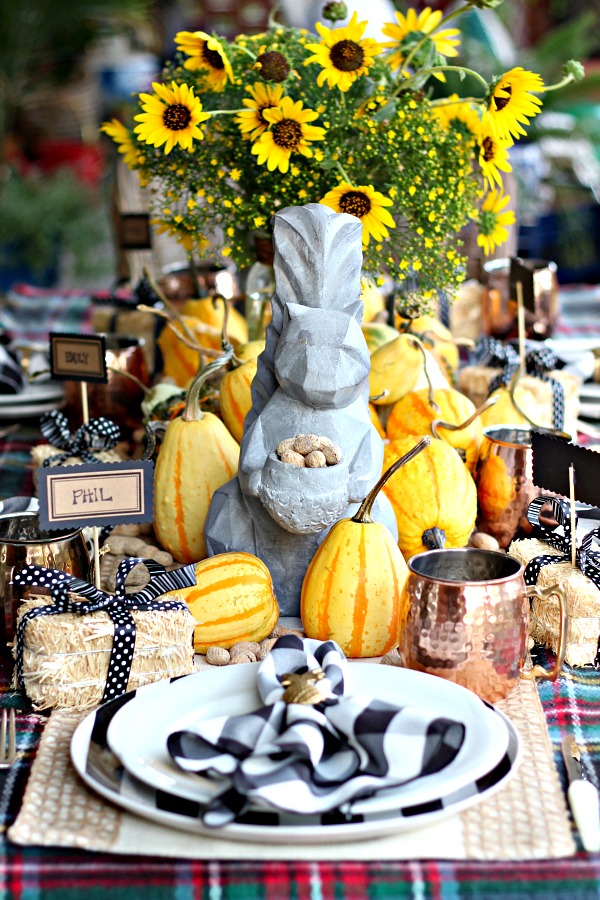 I purchased a can of metallic copper spray paint and I am searching for a victim to get my copper fix. Stay tuned!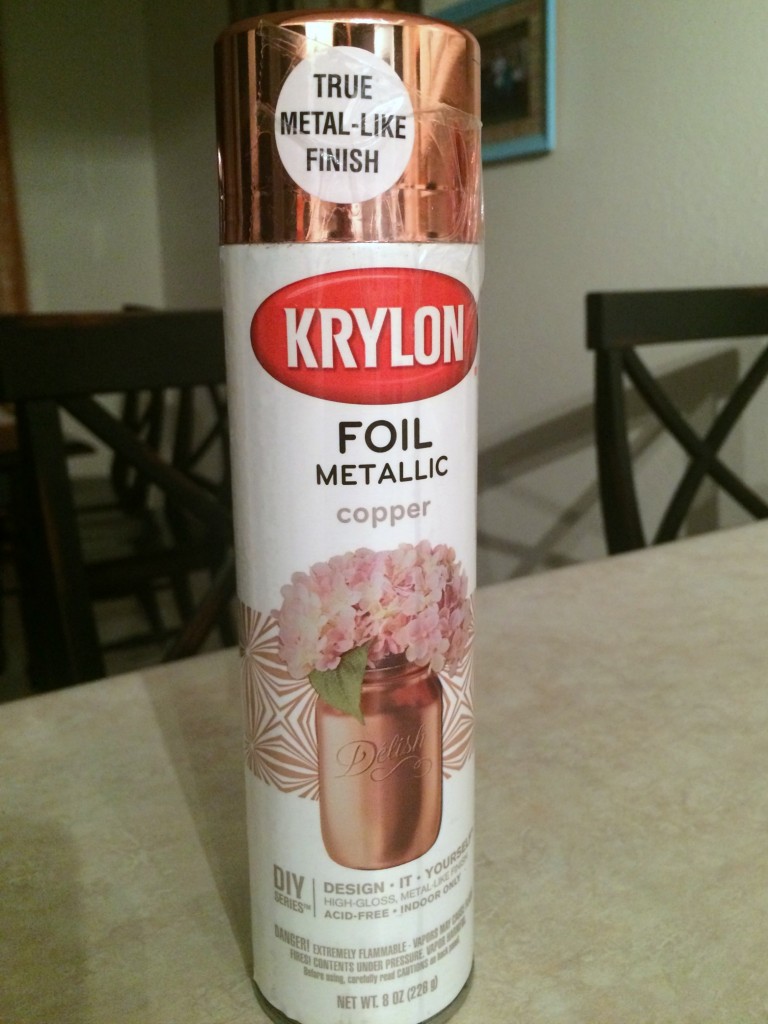 I haven't updated my fitness journey in a while…things are going, slowly. I've lost a total of 10lbs since I started this summer. I have lost track of calorie counting – really need to get back on that. It was very eye opening, and I learned many things that I should NEVER eat again. The running challenge ended for now. The progress was great for a while, and then it just halted. I wasn't gaining any distance or time. I'm still debating starting again. I really was starting to feel more fit again. I've been forcing myself to get active at least 3 times a week. I hate exercising, and I hate sweating, so there's that.
There are several projects and plans waiting in the wings that I can't wait to share with y'all!! Thanks for following along with my frazzled, wonderful, joyful life!!