Hey there! My mantel has been sitting empty for weeks now and I finally decided to do something about it. HA! When we had the family over to celebrate our sons graduation, I created a balloon arch and hung it above the mantel. When the party was over, the arch came down, and nothing went back up in it's place. I like to change things up on our mantel depending on the season. So, I decided to come up with something for summer.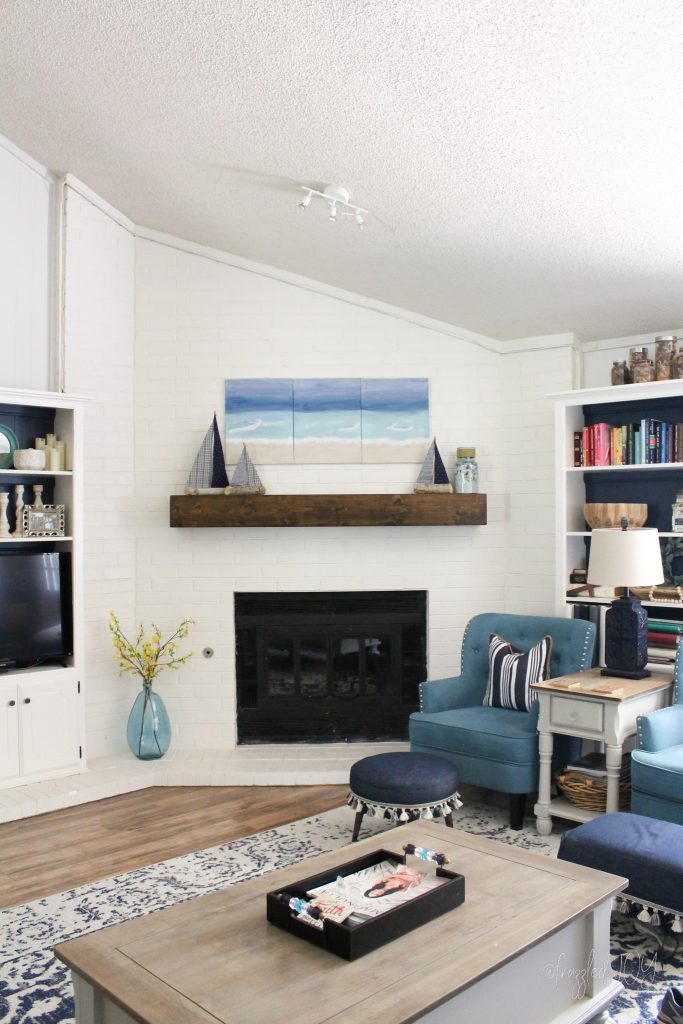 I LOVE the beach, and since we couldn't go this year (corona) I brought the beach to us. In the form of art!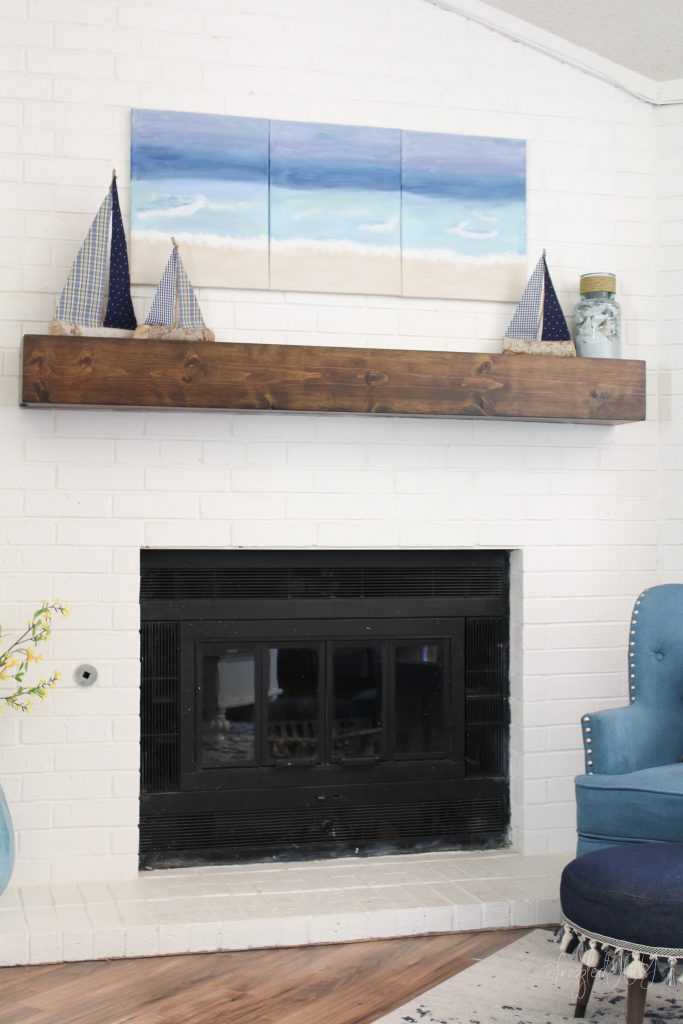 I painted this beach scene on three canvases, then I attached the canvases together to make one big piece. It's not perfect, but it makes me smile every time I see it. 🙂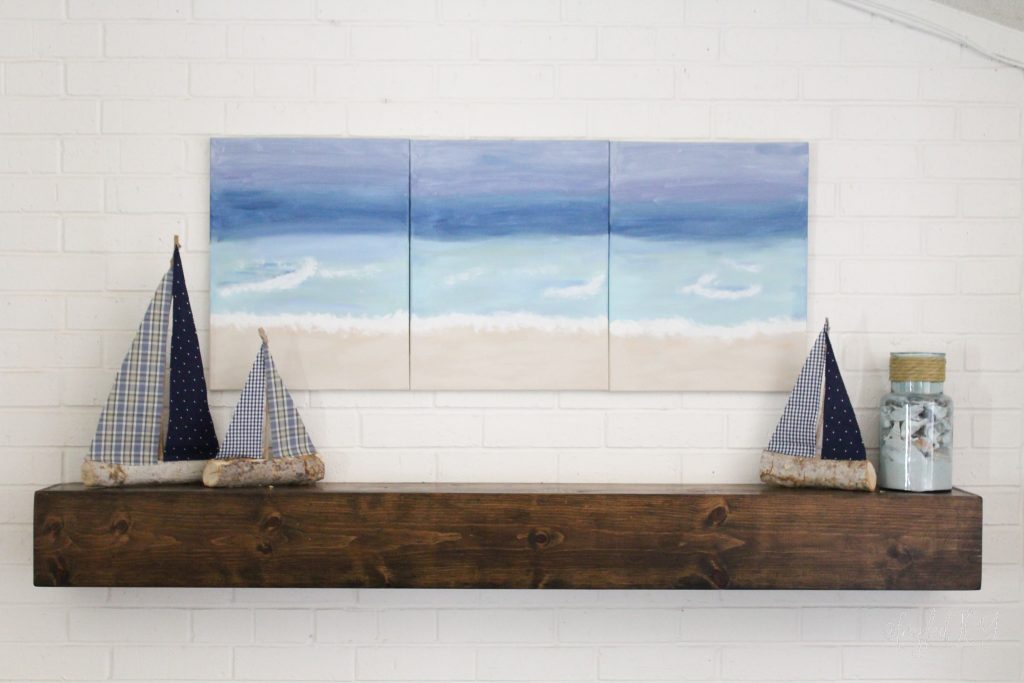 Then, I made some cute little sailboats to go along with the beach scene.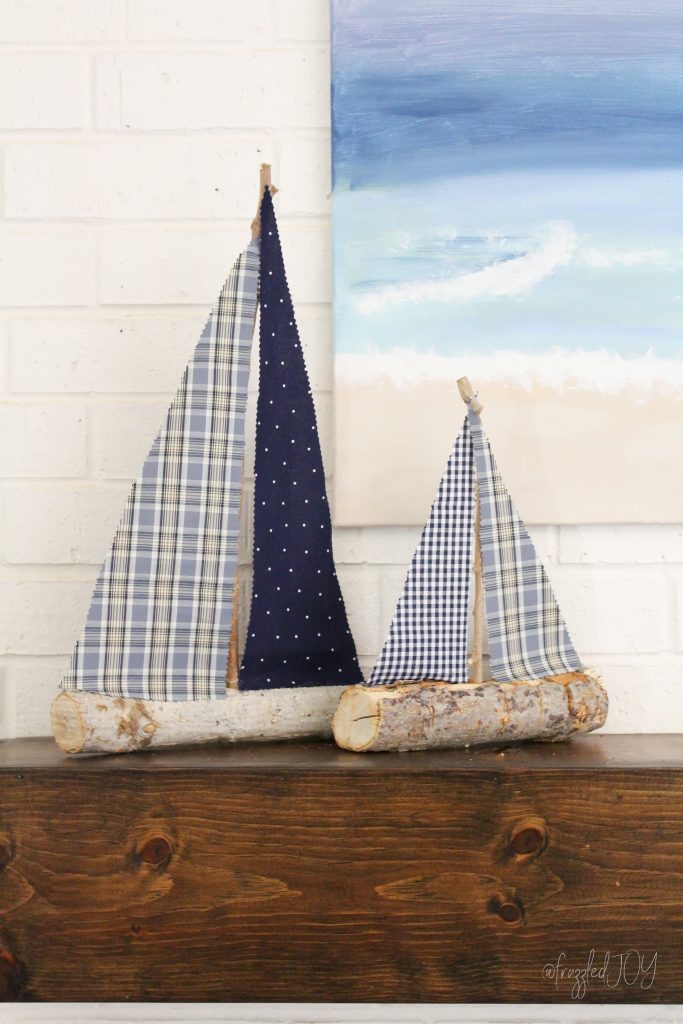 Honestly, I've had this project pinned for years, but I just never got around to giving it a try. It was super easy and I love how they came out! I'll be sharing a tutorial soon!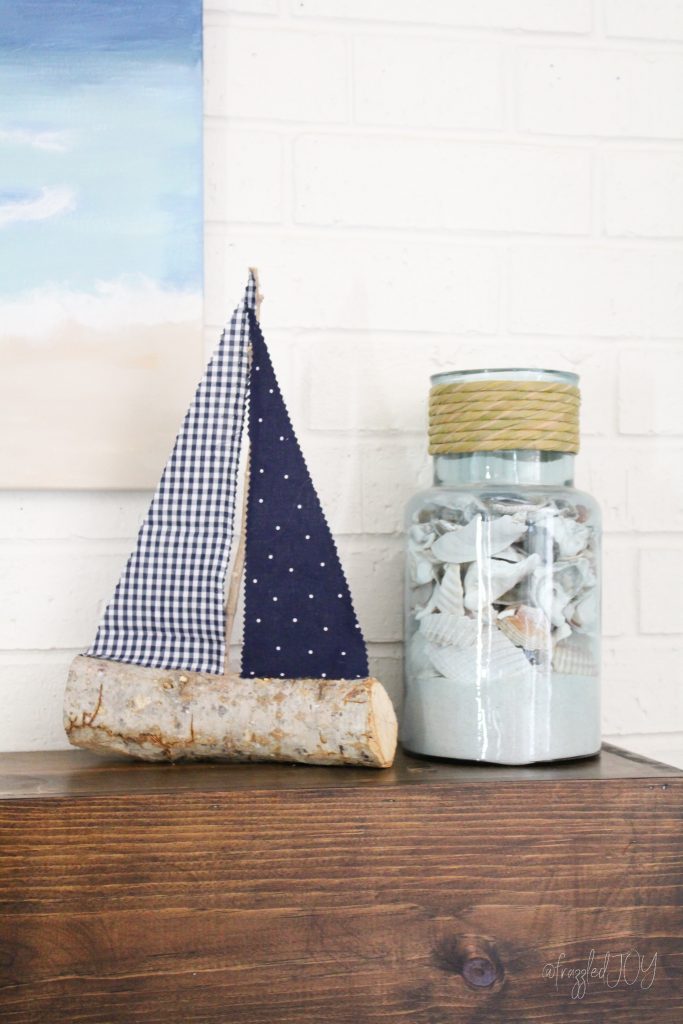 I moved a jar of seashells from the bookshelf to kind of balance out the side with one boat, and it was just the right touch.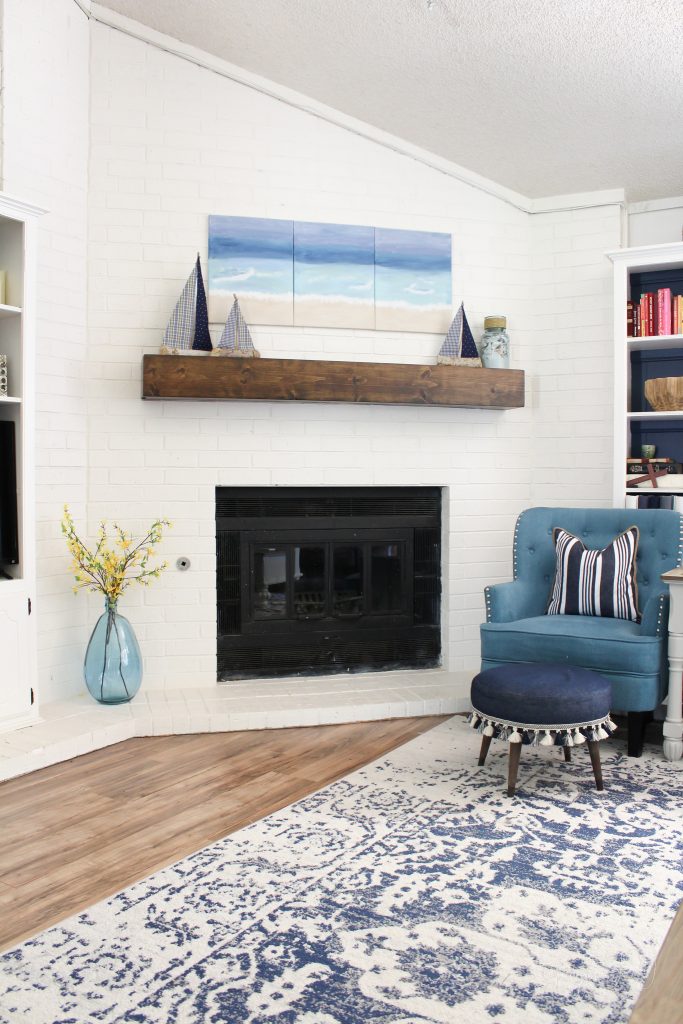 It's simple and it's summer and I love it!
Do you re-decorate your mantel each season or does it stay the same year around?? I would love to know!