So, here I go! Jumping in with Linda and the One Room Challenge again!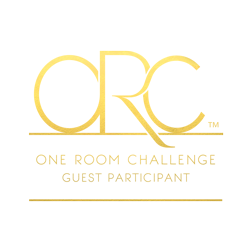 I was so happy with the results from the last time, that I thought I would try again with a very neglected room – our second bathroom.


This is the bathroom that is shared by all (4) of our kids and is used by guests. Yikes is right! Maybe now you can understand why it's been neglected.
This bathroom really needs a head to toe renovation, but that just hasn't made it to the top of the budget list as of yet. So, a few months back I was reading The Nester's post on doing an in-between, good-enough update, and I said to myself "yes" this is what I need to do. Throw out the all or nothing attitude again and just make it better…without spending too much $$$. Here is an idea of the direction I am heading.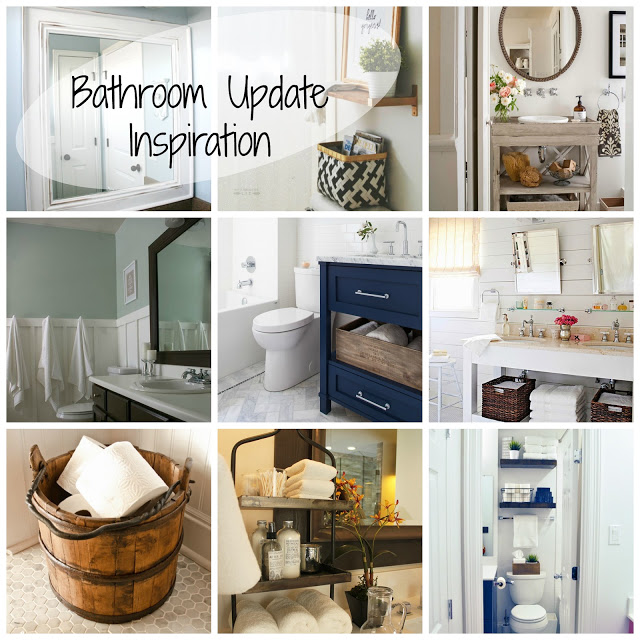 And, here are a few before pics that I snapped very quickly one morning. I didn't even bother tidying up for y'all – just keepin it real friends. 😉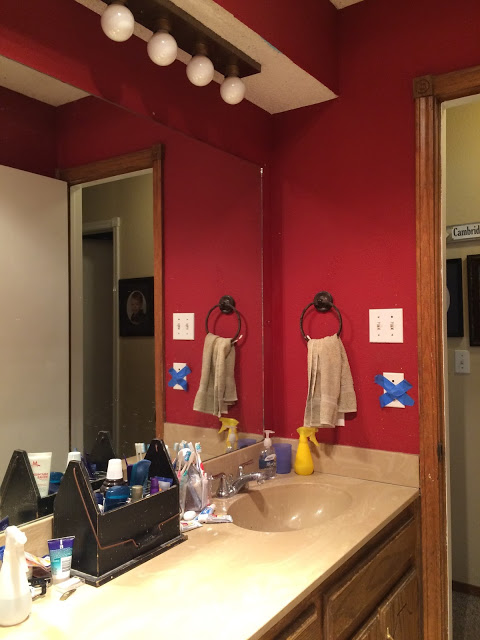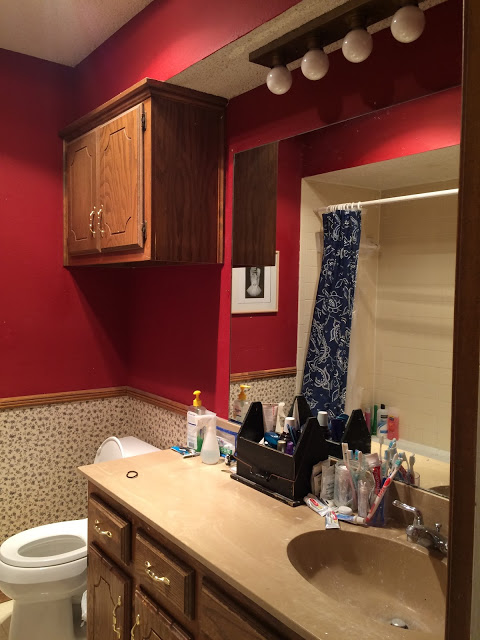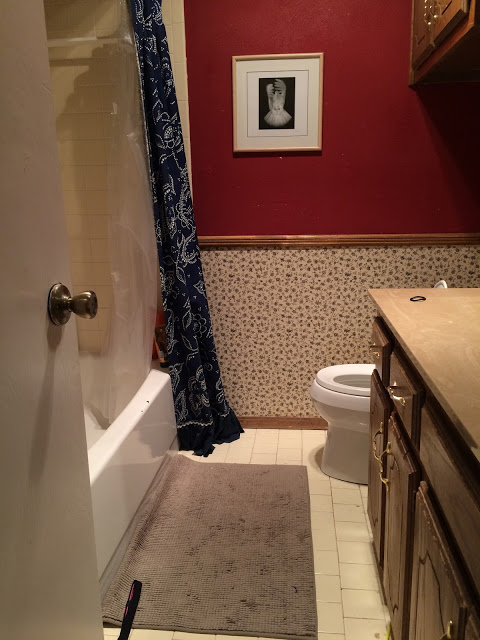 The shower curtain is one I bought and modified thinking ahead to what I thought I wanted in this space, as is the rug. Now, I'm probably taking the curtain in a different direction, but the rug might stay.
I love the bright and peaceful look of these two.
Since the walls will be more toned down
I may do something fun with the vanity.
And the mirror will be getting framed. Not sure yet if I will go dark wood like I did in our master bath, or if I will go with white in here.
Then I will be looking for some creative and cute ways to store the necessities.
I am looking forward to having this room complete and ready for guests, and actually the kids are excited to have something new also!!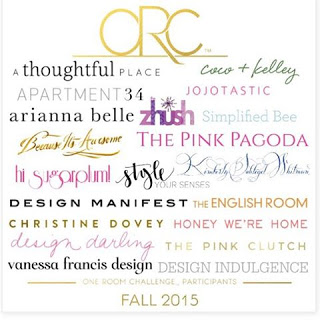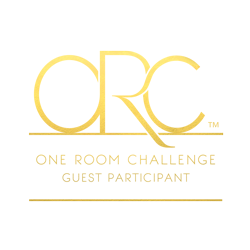 See y'all back here in a week with a definite plan!!
See the rest of the story..