Hey there! Today I want to chat about furniture. Sometimes I get in a rut with furniture. I have things placed and I like them and I don't change them. I used to move furniture around all the time in our previous home, but this house doesn't seem to offer as many options. However, a month or so ago I got the bug to try a few new things.
While we were painting the family room, hubby and I started brainstorming and came up with a new layout.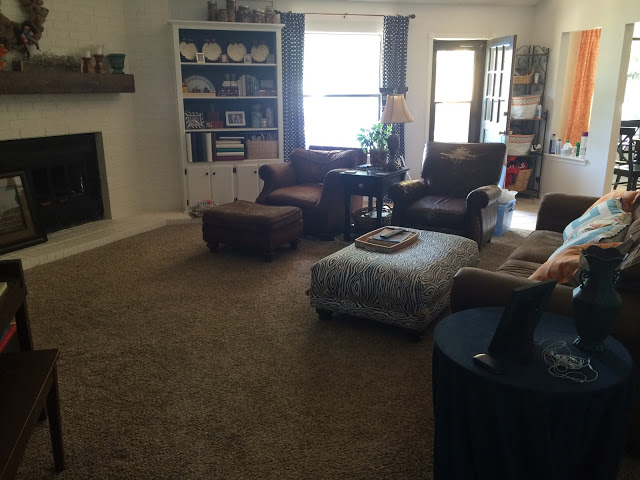 It took a couple of days to adjust, but we love it. Here is what it looked like before.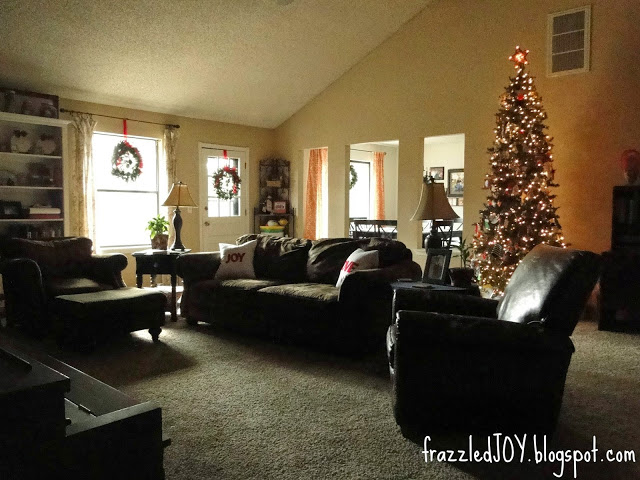 It really functions better – all of the furniture is actually used now!
I had a bookshelf sitting in the garage that had moved out of one of the kids rooms, and one day I had a light bulb moment, and I moved it back inside.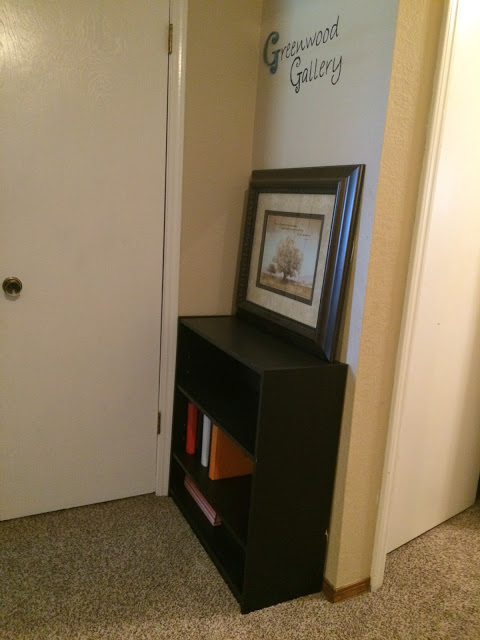 I have been trying to find a solution for photo album storage. I don't want them in a closet, because then they don't get looked at, and if they are not being looked at then what's the point.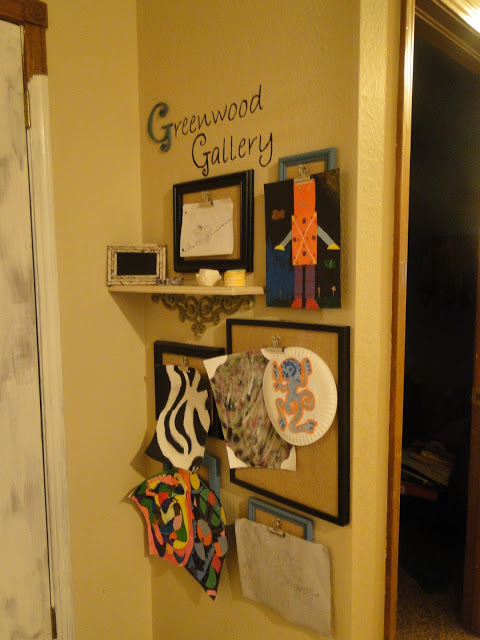 This little corner of the hallway has served well as the "Greenwood Gallery" but now that the kids are older, this might be a better purpose.
Hubby picked up a basic kitchen cart this summer at a garage sale for $10. I had planned on using it outside on the patio, but I decided instead to try it out inside. In the kitchen.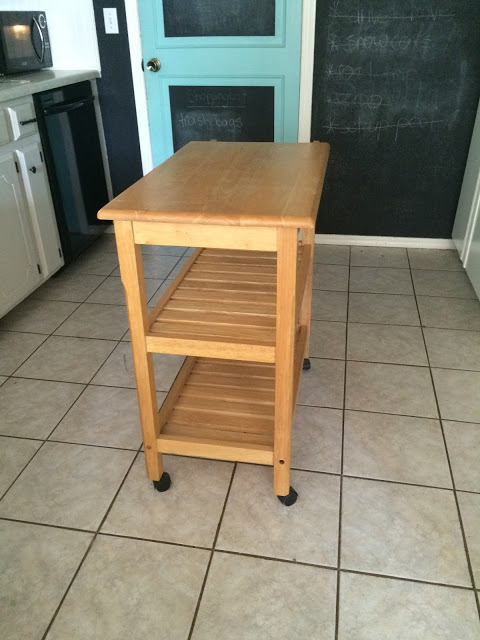 I've always toyed with the idea of an island. Our kitchen is big, but not too big so there wouldn't be room for anything large. Before I do any refinishing of this piece I'd like to live with it in this spot for a while to see if it's going to work.
Sometimes it's good to try things on for size and fit before making a big commitment. We shall see how these things go. 🙂