I'm playing a little catch-up today.  I really wanted to share with you some of the fun we had a month ago with my son Gavin's birthday party, and also some fun I had this weekend at a baby shower I hosted.  So, first I will share the birthday party today and the baby shower tomorrow.  As I shared here my baby turned 10.  Since we only do friend parties on "big birthdays" (10, 13, 16, 18) he was super excited and had all kinds of ideas but then chose a sleep-over.  The original plan included pitching a tent in the back yard for sleeping but it was a little too chilly for that.  But, I went with the camping theme anyway.  Here are a few photos – all pinterest inspired – because I don't have any original ideas anymore 😉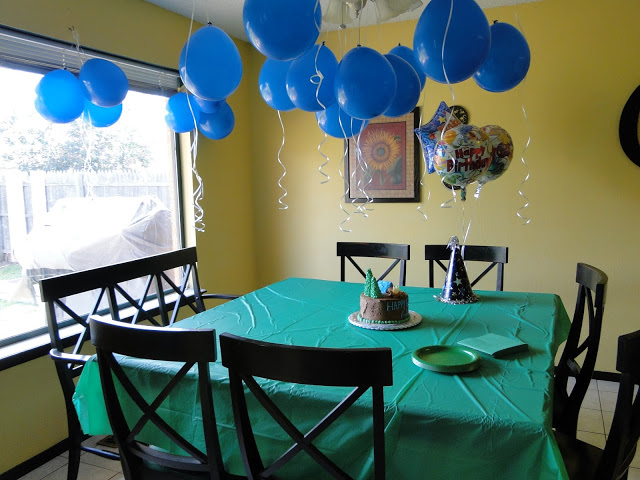 Simple basic decorations.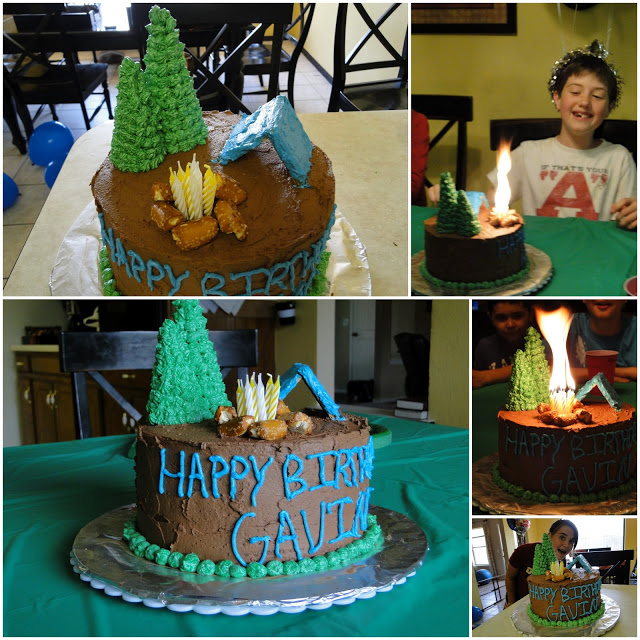 A combination of a couple of cakes I found on pinterest.  I love the blaze that the candles made when they were lit – looked like a real campfire!!  The trees were made by covering upside-down sugar cones with icing (star tip), the tent was graham crackers covered with icing, and the rocks were pretzels.  My little photo bomber down there helped with the writing – she has a much steadier hand than I do.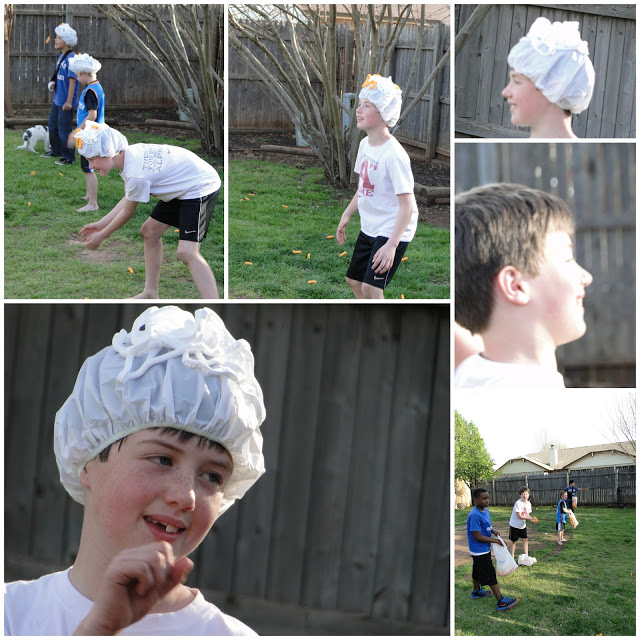 Then, on to the fun – have you seen this game – shower cap+shaving cream+puff cheetos.  Perfect for 9 and 10yr old boys.  If I did it again I would probably use canned whipped cream instead of shaving cream.  A couple of boys had the shaving cream falling off their head into their face.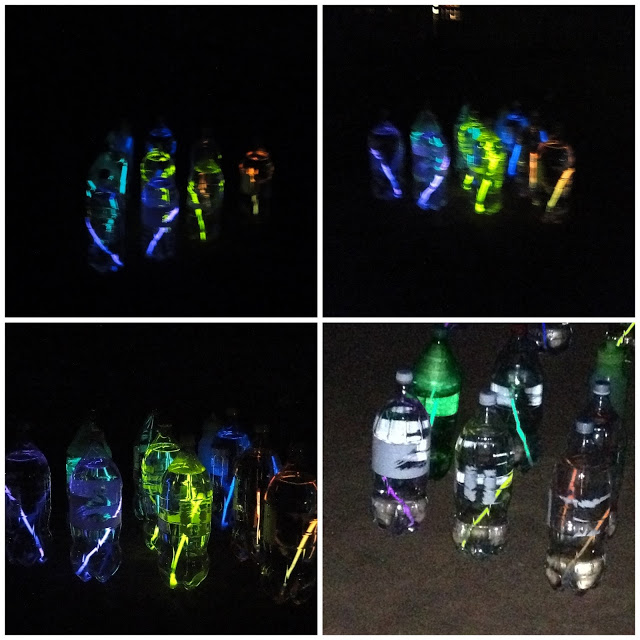 My attempt at glow-in-the-dark bowling.  Fun, but the only problem was you really need a glowing ball too 🙂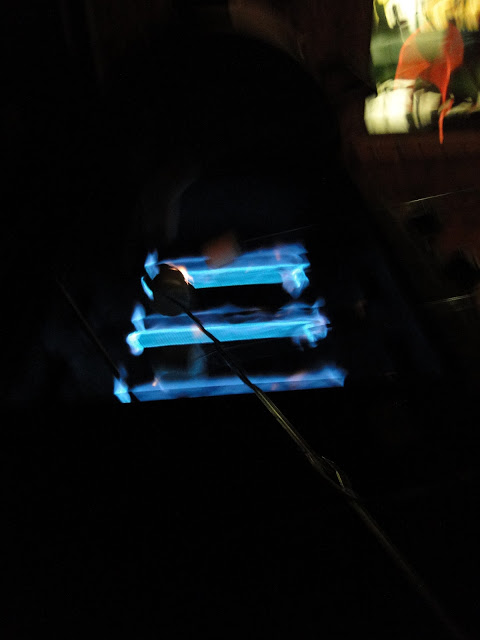 We got creative and used the gas grill to make smores (don't have a fire pit).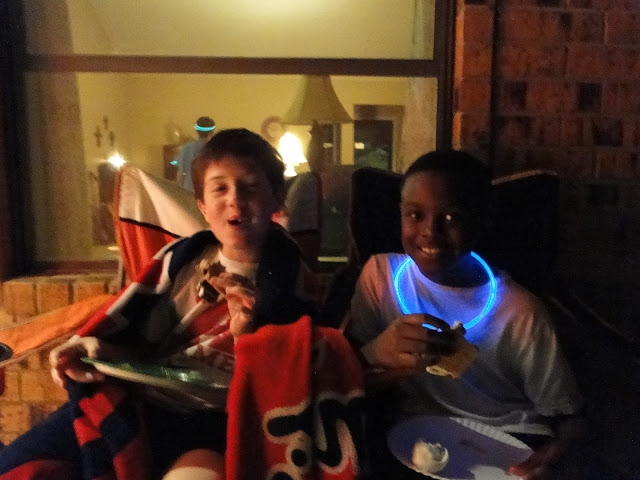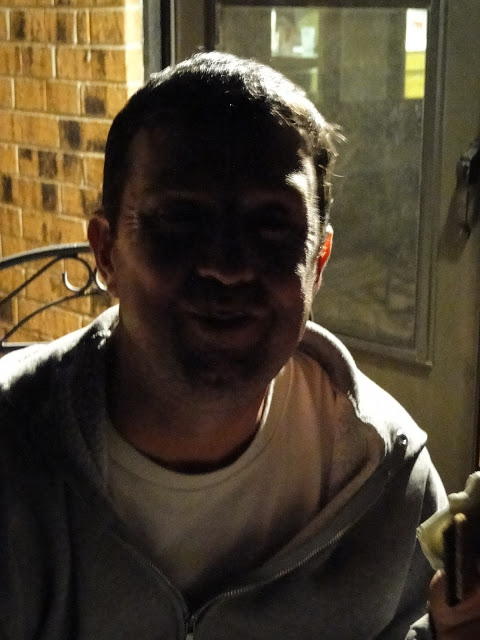 Even Dad got in on the fun 🙂
Then there was movie watching and attempted sleeping – although after all the sugar I fed them they had a little bit of a hard time with that.  
Everyone had tons of – most important the birthday boy thought it was great!!
Come back tomorrow and see the fun from the baby shower 🙂