So, when we returned from our fabulous vacation, we had several days of rain, and finally a couple of dry days – dry enough to put up our 'redneck' pool!!  I love it and so do the kids!  As we were setting up the pool and getting out all the pool 'accessories' I was reminded that I needed a better way to organize things.  
I really haven't done anything on our patio for a couple of years because I have this vision that requires several purchases and quite a bit of labor.  Both of which are not close to the top of the list right now.  So, I've been kind of stuck.  
But, I just recently read The Nester's book – and I was convicted.  I have embraced the inside of my home, and have been making it ours right now where we are, with what we have.  But, I just hadn't got past what I wanted outside…until now. 
I decided that it needed to be more functional for our family for the summer, and I needed to work with what I had.  Here is kind of where I started (you know, I tore into it and then remembered I would want a 'before' pic :)).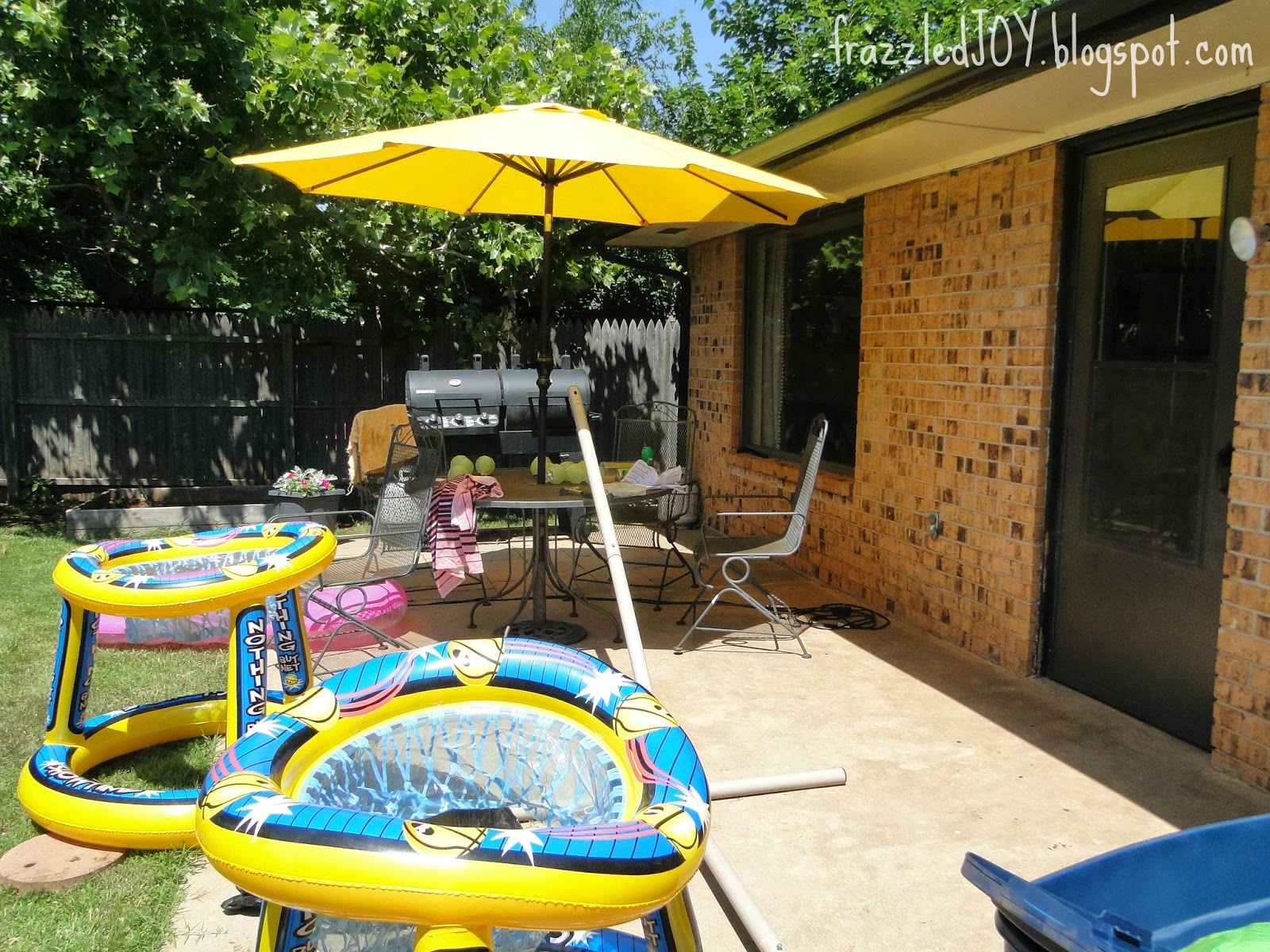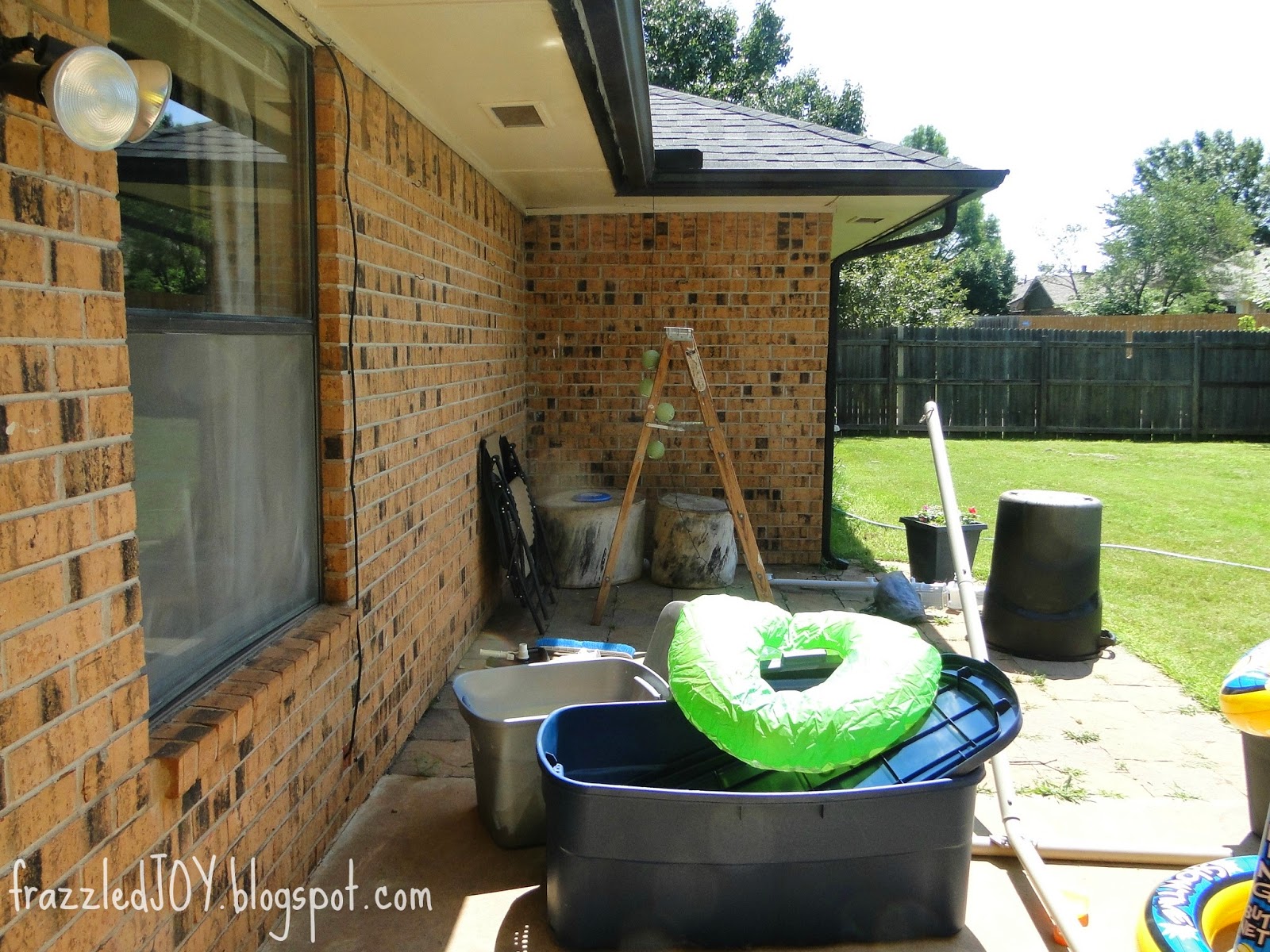 I decided to move the table to the other side of the patio, and use the area closest to the door for pool stuff organization.  I had purchased some solar lights last summer and never hung them, so those found a home.  Things were shuffled around and it all ended like this.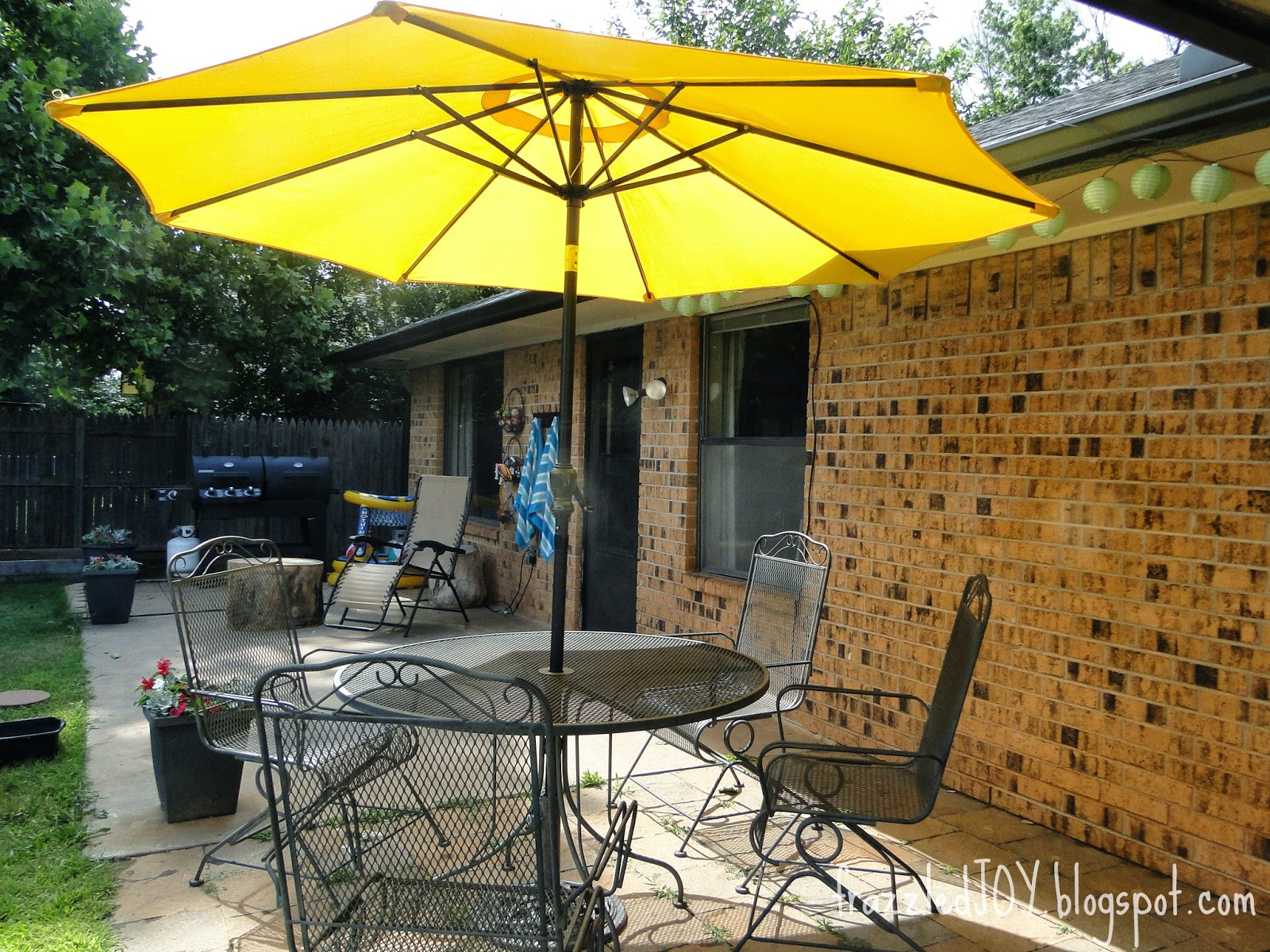 I had found a few stumps, several years back and they have been

neglected

 living on my back patio since.  They got a new home next to my lounge chair.  They have already been used as tables and seats!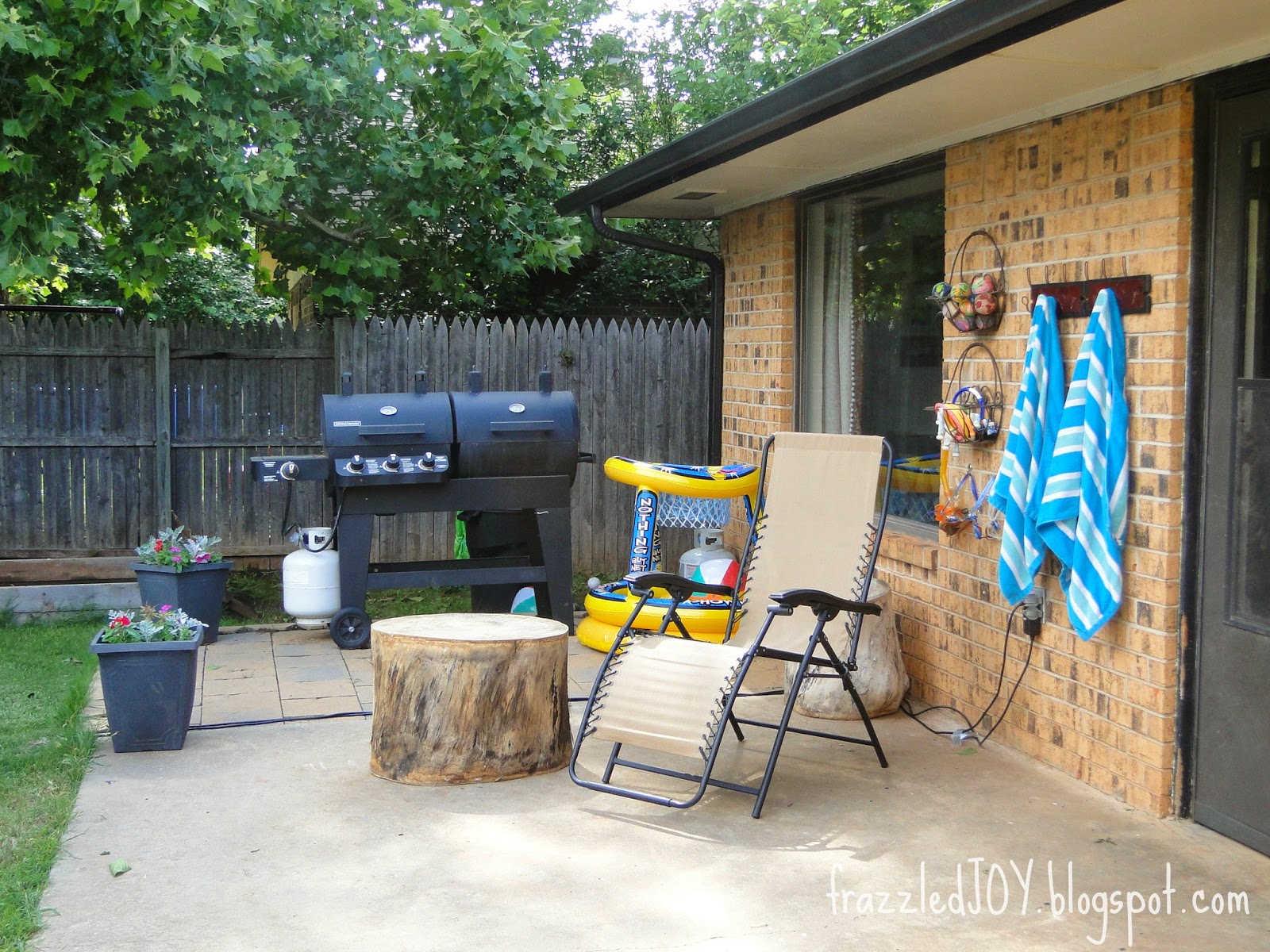 The pool stuff mostly found homes on the wall.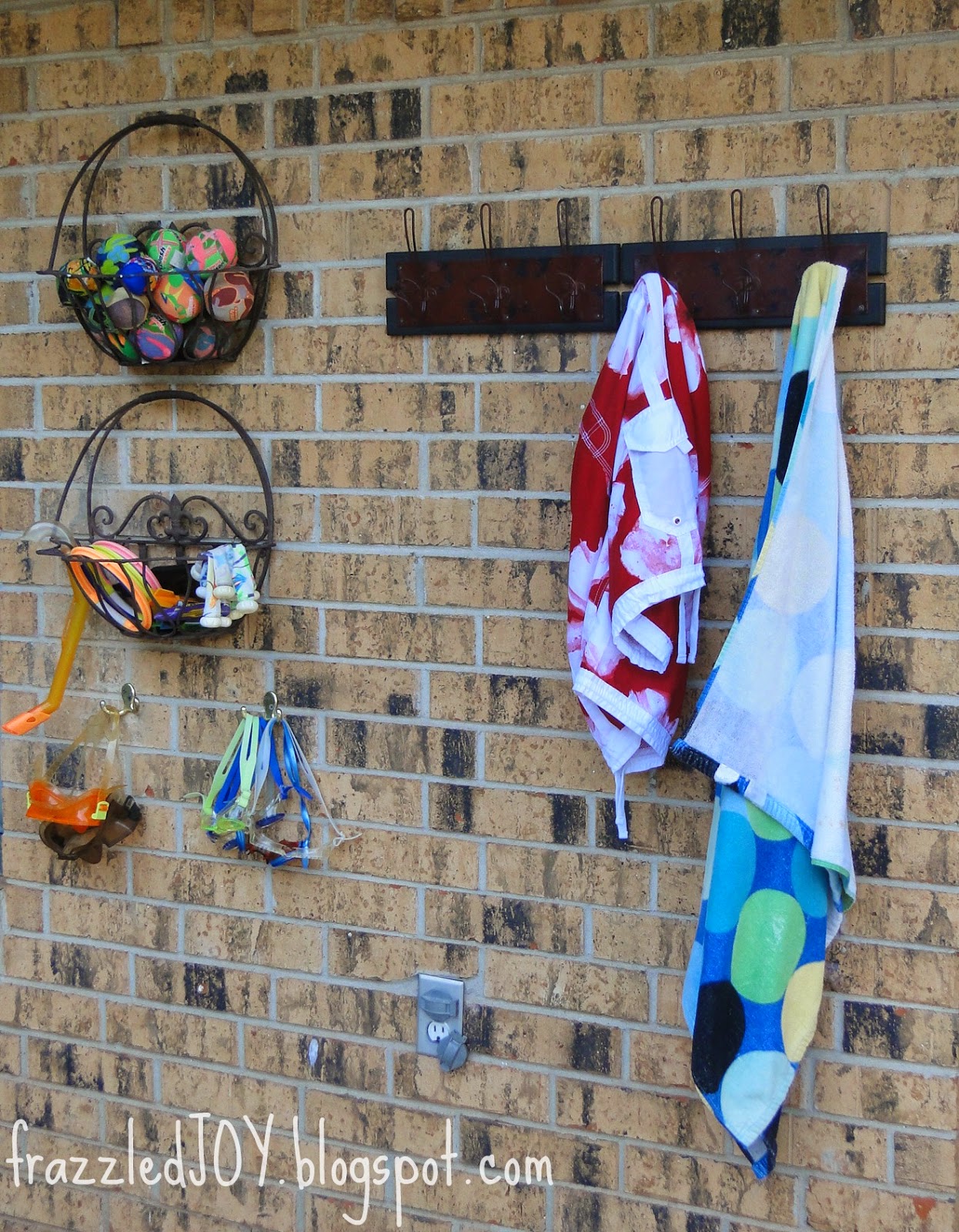 Everything you see that I already had except for the hooks – found those on clearance at Hobby Lobby – $10 for both.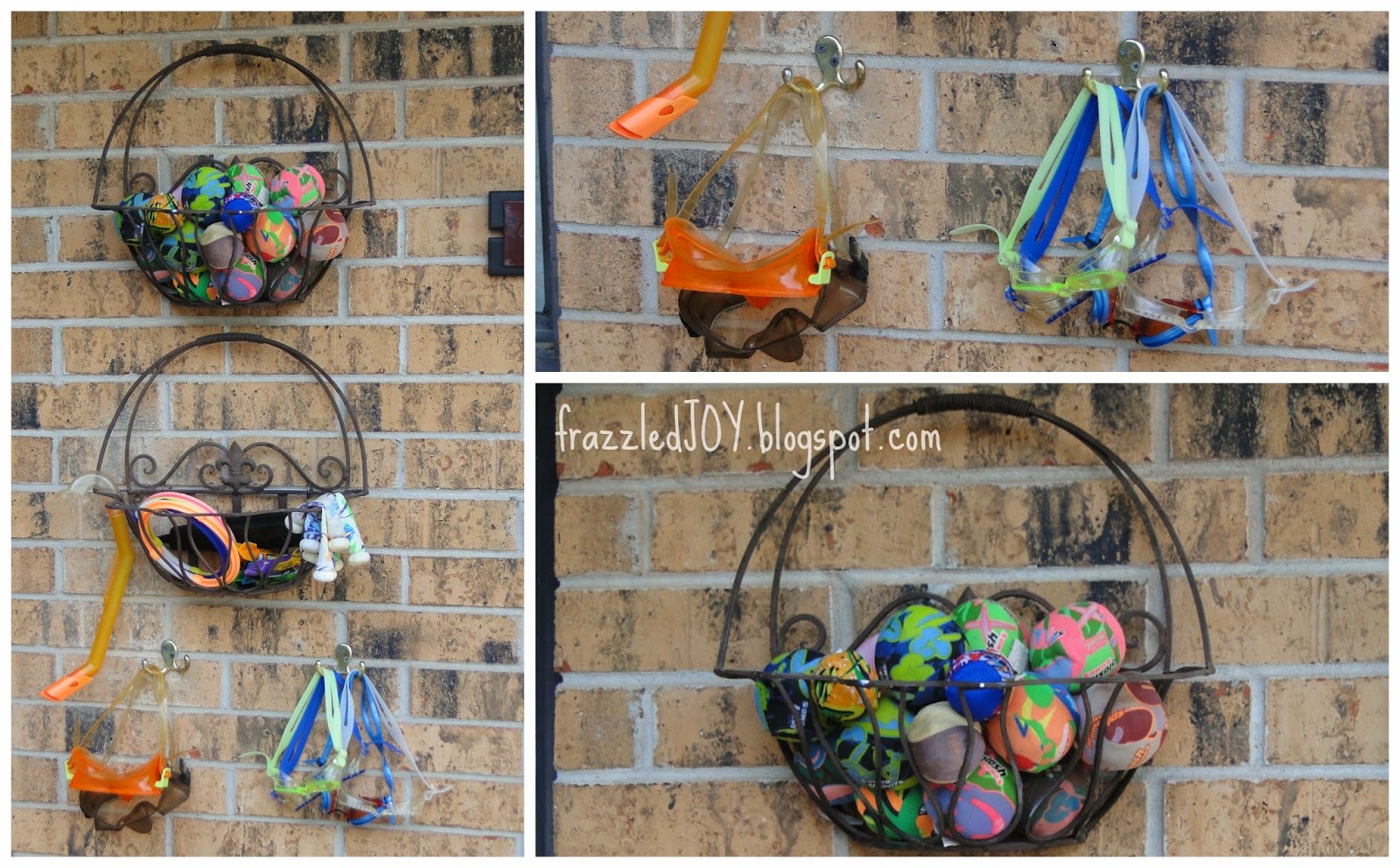 The wire baskets are actually for flowers, but they work great for water balls and diving things (except the diving sticks fall out through the bottom – but that's okay).  I found a couple of hooks in my garage and attached them to the wall to hold the goggles.
This is such a better system compared to the large bucket we had last year that you had to dig through to find anything, and the towels and swimsuits were just draped over the chairs – making them unusable.  Loving it and SO glad I fixed up the patio even though I don't have exactly what I want!!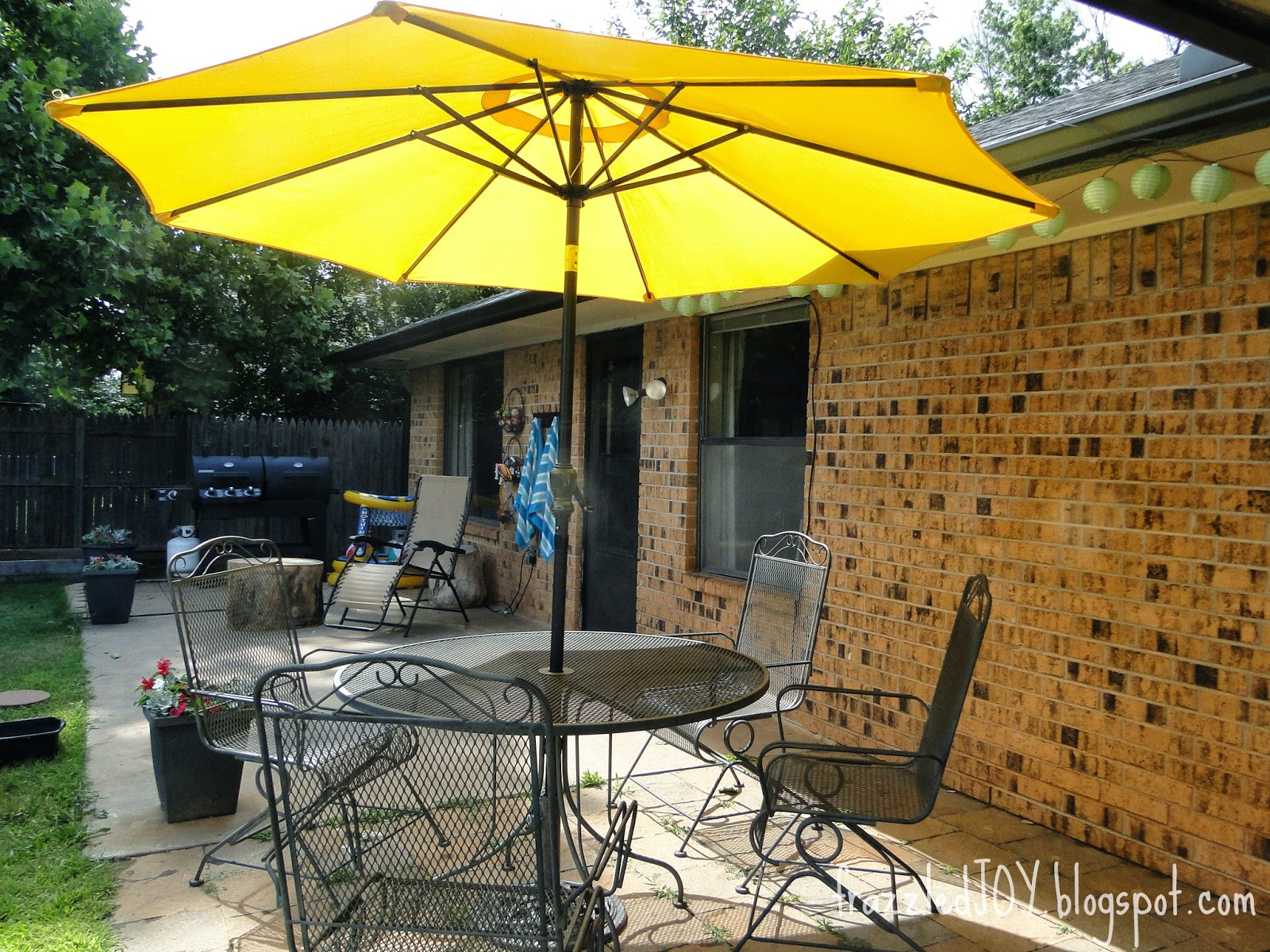 I am soaking up every minute of summer with my kiddos!!  They aren't getting any younger, and I want more and more to enjoy every second!!