Hello all!!  Last year when I found pinterest I found these cute trees – "thankful trees".  I loved the look and the idea so I duplicated it.  And this week our "Thankful Tree" went up again.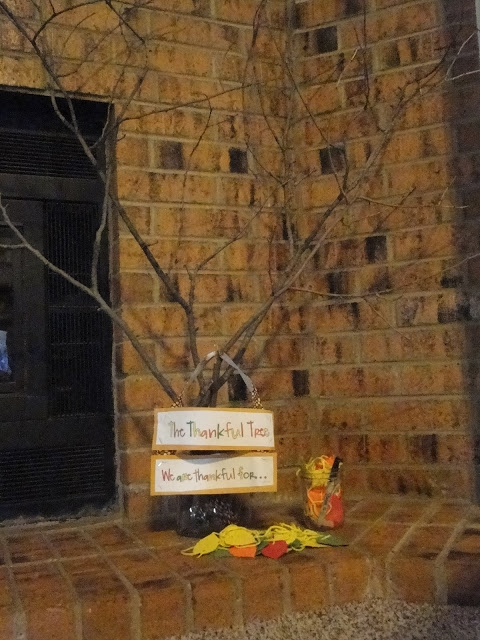 Counting my blessings is one of my favorite activities. Truly I have soooo many things to be thankful for. I know sometimes I get caught up in the aggravation of day to day living and I forget to take a moment and remember all the things in my life I have to be thankful for.  God has brought my husband and I on incredible path over the past 18 years of marriage with many twists and turns and bumps.  Sometimes (when we have a quiet moment just the two of us) we like to walk backwards through the path and connect the dots.  When you are in the midst of the mess it doesn't make sense and we wonder "what in the world?"  But, when you are through it, and on the other side of it you can look back and make that connection.  Those "oh, I get it now" moments are my favorite.  God is amazing and He always knows what's coming next, and next, and next.  Back-tracking and putting the pieces together helps me to remember that.  It's an awesome peaceful feeling to know that no matter what He is on the throne and in control.
So, I really want to instill this thankful attitude in my kids as well.  I didn't have much participation from the teenagers last year so this year I have asked everyone to add one leaf to the Thankful Tree everyday for this month, and they cannot repeat themselves.  🙂  If you have teenagers or pre-teens you know the constant mode of self-centeredness that they live in.  It's not their fault, they can't help it, that's just where they are developmentally….right?  Anyway, I hope that this will let them see how blessed they truly are, and right before Christmas when the lists start rolling in…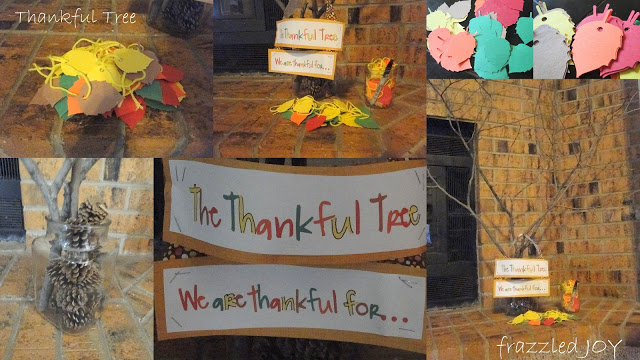 God has been really pricking my heart lately and stirring me to do more for the unloved.  I'm still praying and working through how all that is going to look exactly but I will most likely be sharing a little bit here.  Mostly I am just convicted that it is not someone else's responsibility to take care of these people, but as a follower of Christ it is mine.  I know I am only one person, but added to another one person, and another.  Well, you get the picture.
By the way, I snapped this shot of my entryway/mudroom this morning before the kids left for school.  Here it is in action!!  Loving it!!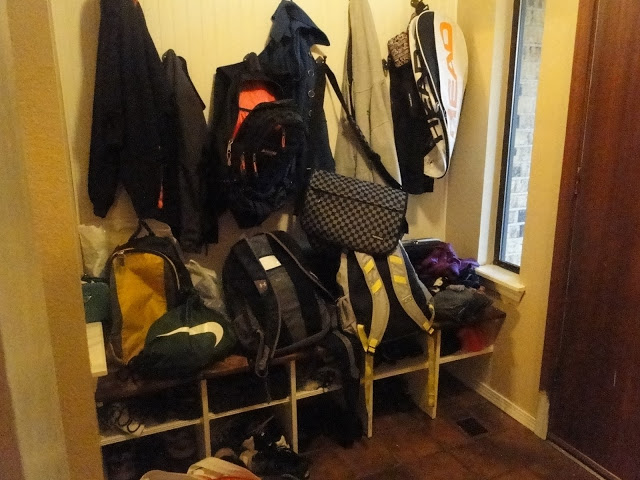 Praying that you take a moment to count your blessings, back-track over your life and put the pieces together to see God's hand.  Try it, you will be amazed.