Hey there! I'm ready to share some One Room Challenge progress!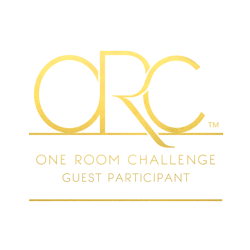 Although, my family may not think much has happened. Ha! When you are working in a space that is used daily, you can never get it done fast enough. Am I right?
Now down to business. This week was full of me doing the messy stuff. Things I don't really like to do. All things necessary however, if I want a new space!! W
allpaper was removed.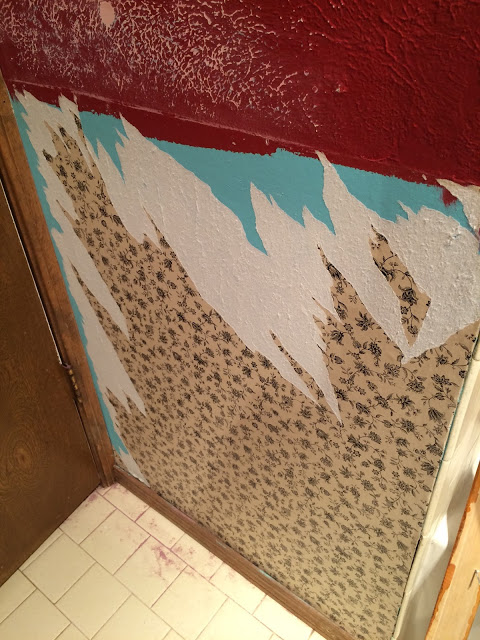 Awww memories of colors past…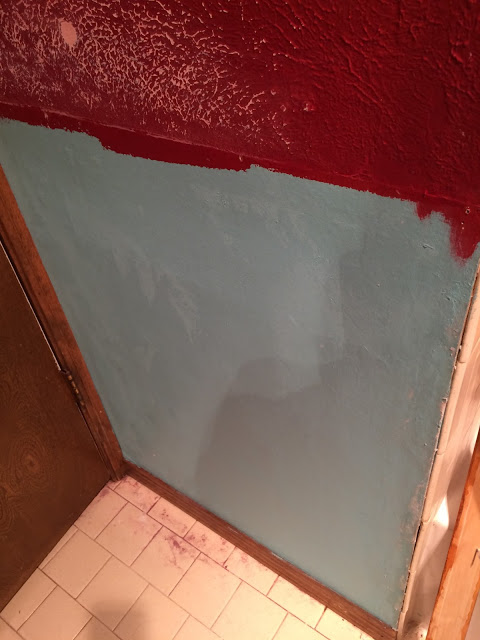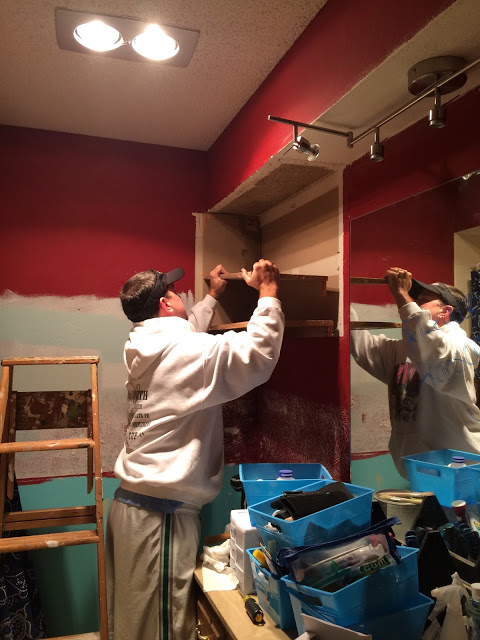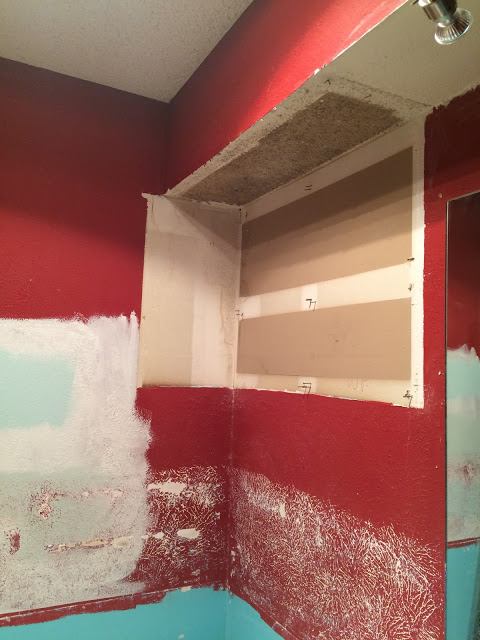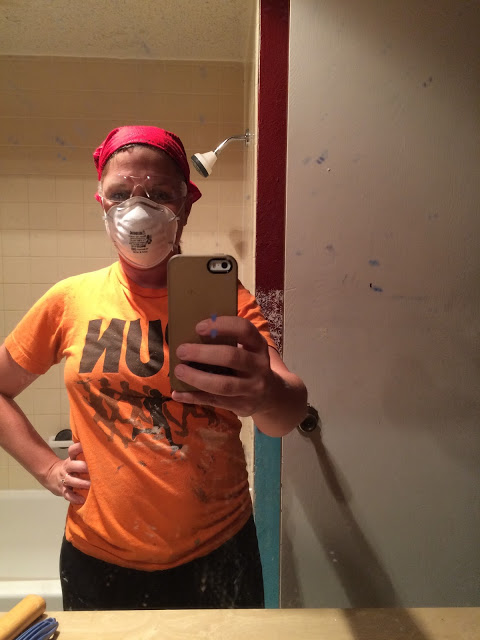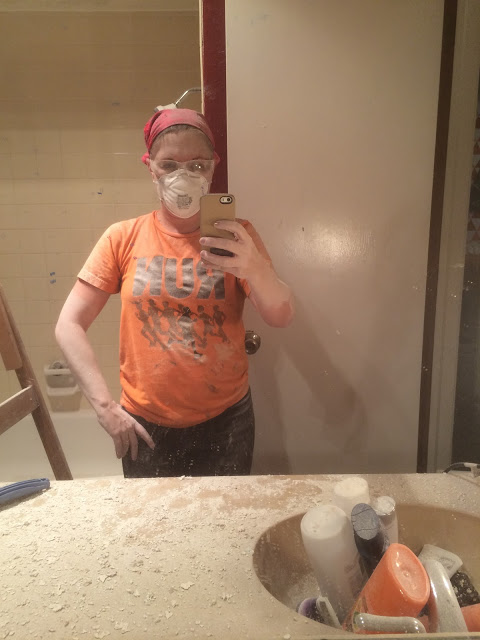 Maybe I need to work on my technique?! 🙂 Oh well, I got it done. I think no matter how you go about this it's a messy job!!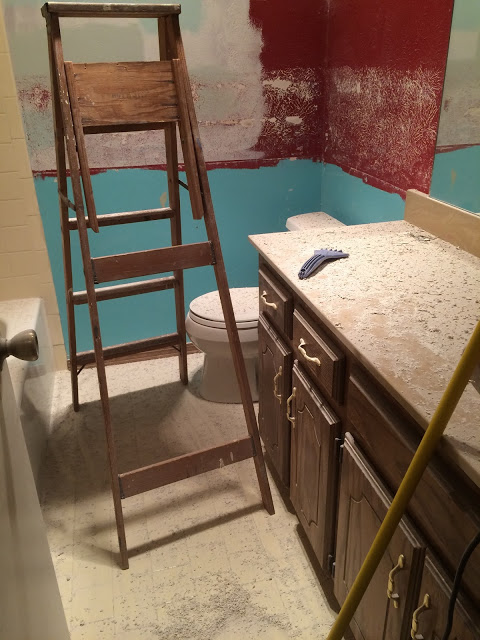 The wall behind the cabinet was textured. (which I forgot to photograph…)
And everything was primed.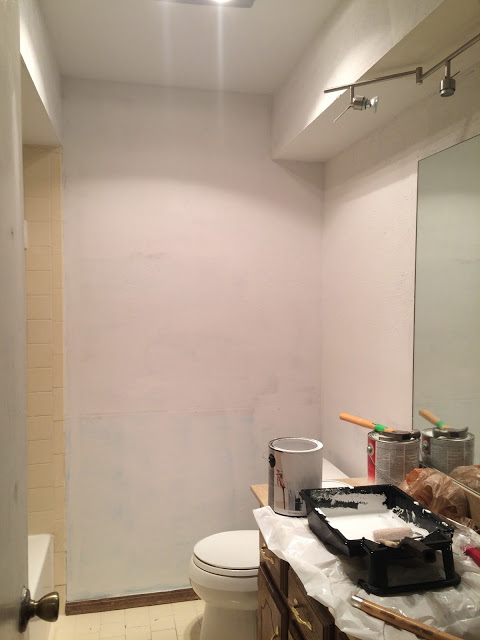 Aaaahhh, a clean slate! It looks better already!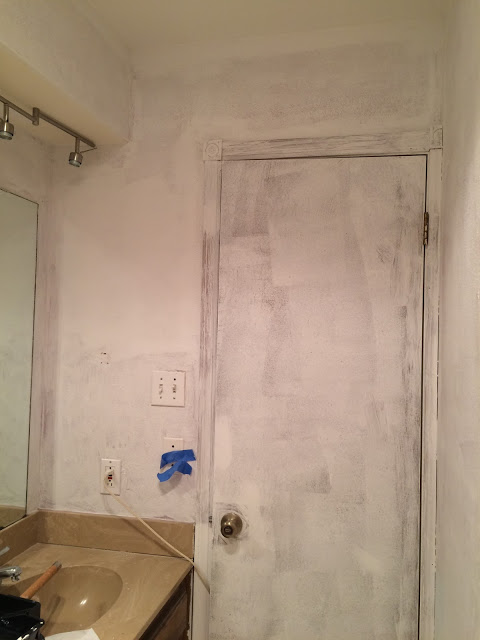 Now it's time to start putting things together.
At one point this week, my head started swirling with all the things that I hope to accomplish. So, I made a list. (you may have seen this on instagram – follow along for behind the scenes updates – @denisegwood)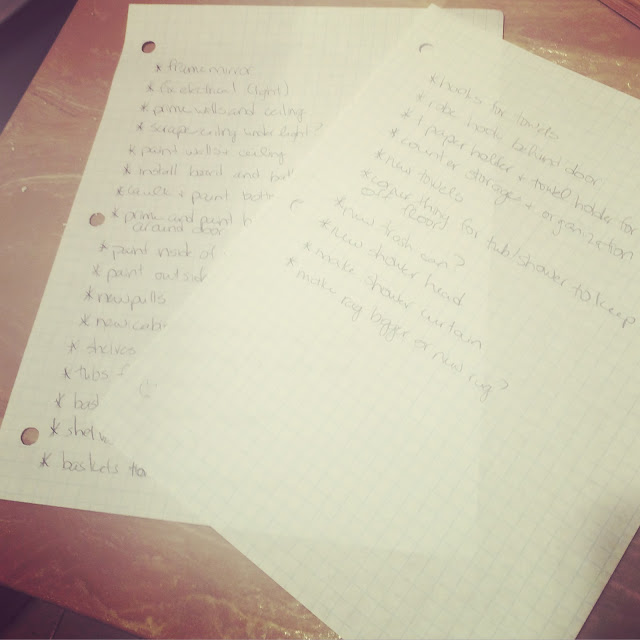 Honestly, this list is exhaustive, there's not that much – I just didn't want to forget anything at the last minute!! Ha ha!
The kids are on fall break which means I have extra hands for a few days! Back to work I go!!
To start at the beginning – check out previous posts: