Oh. My. Goodness!! How are we already half way through this challenge?? I had a bit of a freak out yesterday as I sat in our bathroom, contemplating what to do next!! But, honestly this is what I love about the ORC.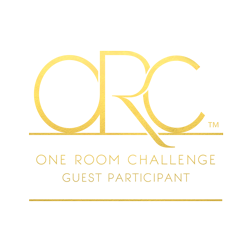 I can waste so much time contemplating what order things need to be done in or how I want to do such-in-such, when in reality I just need to do something!
So, here is what we accomplished this week.
Pardon the photo quality please – no natural light at all and the only light that is working is this ugly florescent thing, so the colors may not look the same in all of them, but trust me they are. And I wish I could get a accurate picture of the color, but I did my best! 😉
Walls and ceilings painted – which I am head over heals in love with!!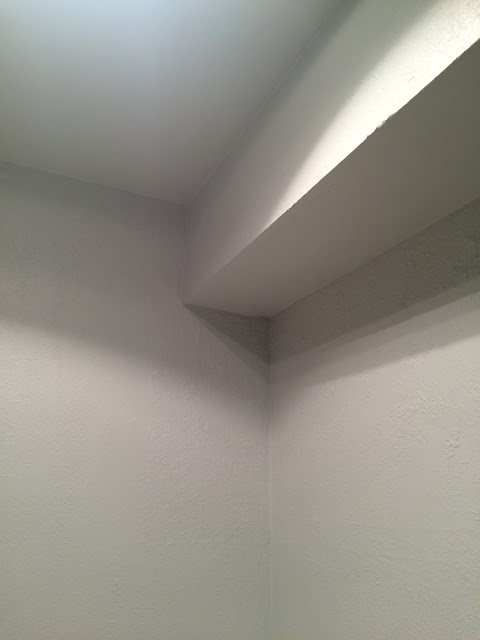 And the board and batten was installed – also loving!!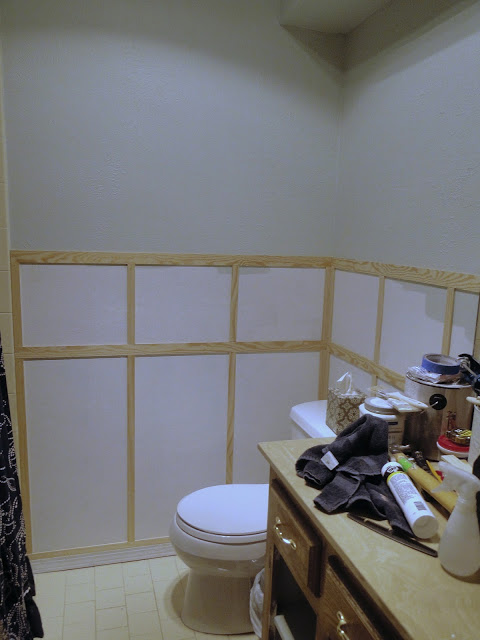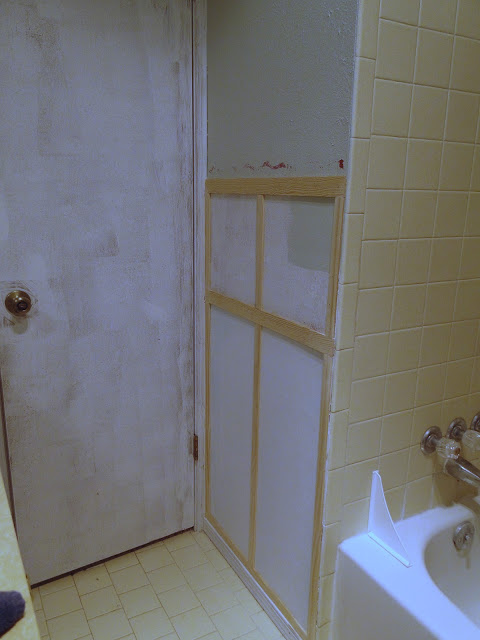 I used my new toy that my kiddos got me for Christmas and let me say – game changer.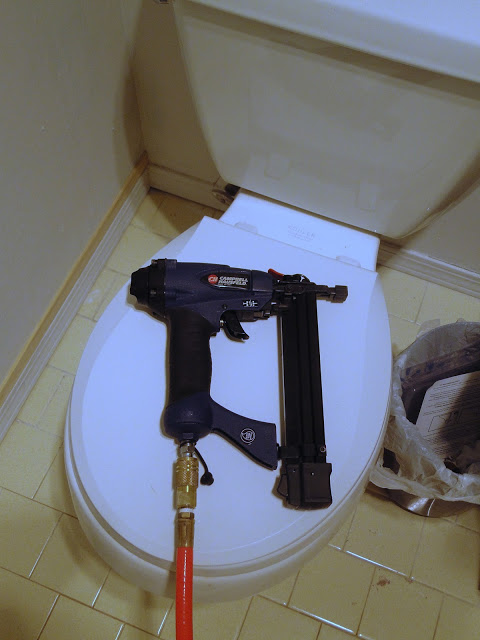 This DIY would have taken me twice as long at least if I would have had to hand nail all those boards!
Also, my handy hubby and I made a new shelf under the sink to help with storage since we lost the cabinet above the toilet. We dug through our scrap wood and pieced this together. It's under the sink – it doesn't have to be perfect. 🙂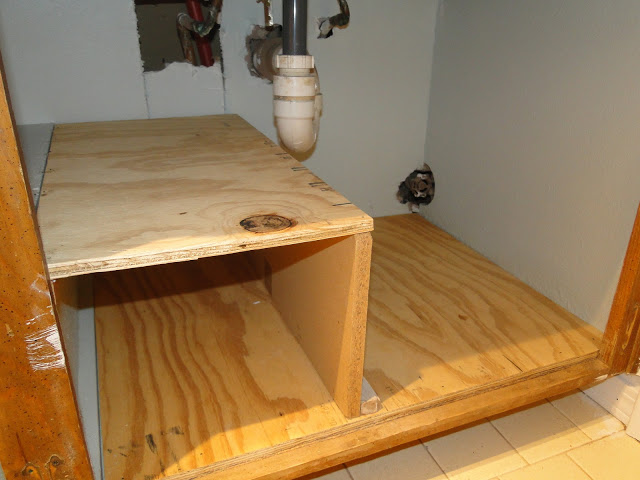 Here is how the list looks now.
scrape popcorn ceiling
prime ceiling and walls
paint ceiling and walls
fix electrical issue with light
install board and batten
caulk and paint board and batten
prime and paint door and trim
paint vanity inside and out
build shelf inside cabinet under sink
shop for accessories and storage
I might need to hire someone to come clean my house and cook dinner for the next couple of weeks!! Back to work I go! See y'all back here next Thursday for more progress!