It's that time again and I'm just as excited as I was the times before!!! It's One Room Challenge time!! If you're new here and you've never heard of the ORC let me tell you that it is the most exciting six weeks ever! Linda from Calling It Home created this wonderful bi-annual event that challenges bloggers and designers to transform one room from start to FINISH in six weeks.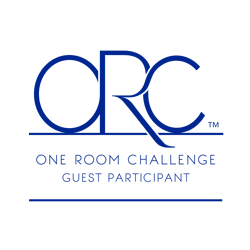 It's a wonderful kick in the pants that so many of us need to FINISH a room. You know how it goes, you have ideas for days, maybe you even start – slap a paint color on the walls, or buy a few accessories that sit in the corner for months, and that's how the room sits. So, thanks Linda for pushing us to do what we really wanted to do all along – FINISH. 😛 This will be my FOURTH challenge! You can see the Finished rooms from previous challenges here, here, and here.
So, without further ado, here is the space that I'm starting with.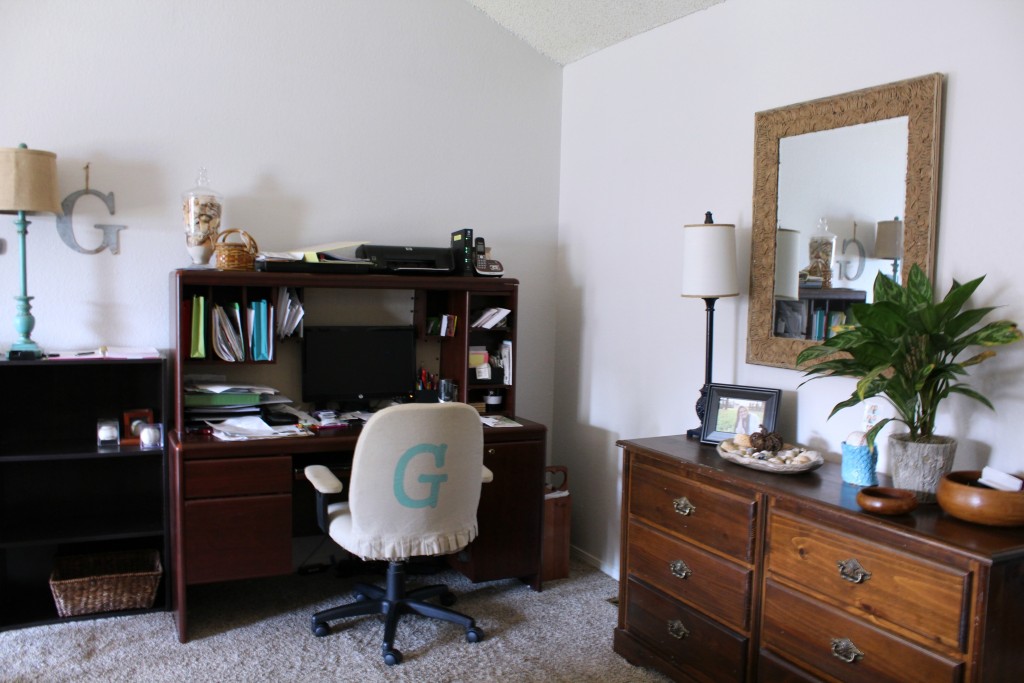 If we're being picky, it's not really a "room". This little home office space lives in the corner of our living room and consists of a hand-me-down, oversized desk, and a bookshelf.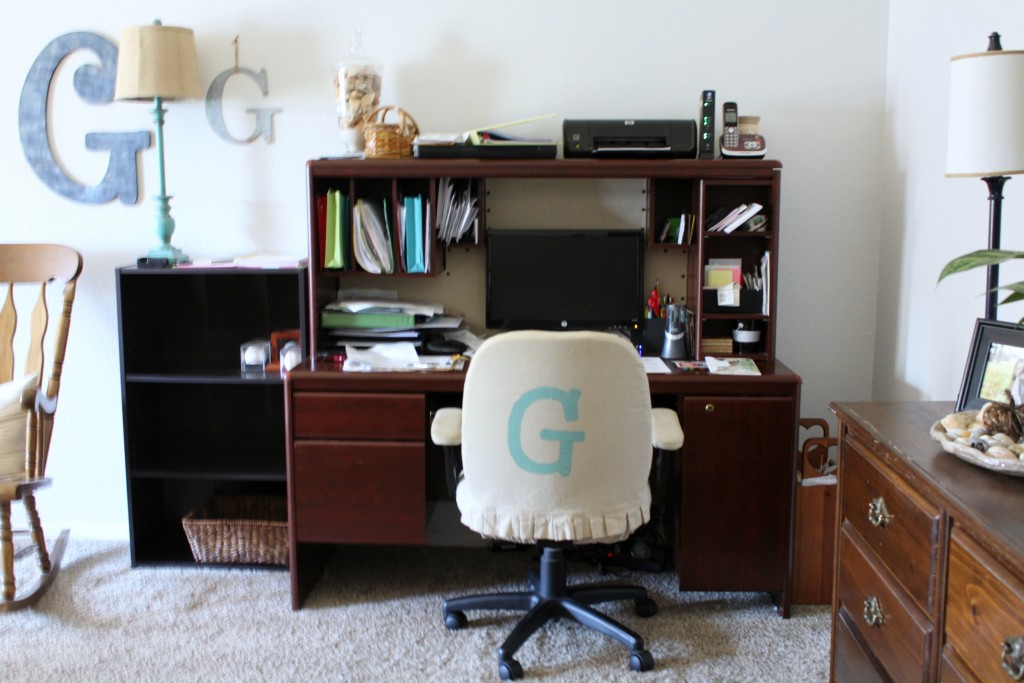 When I made over the armoire from my daughter's room and moved it into our bedroom, we had an extra dresser. We've had this dresser for about 21 years and it's a great piece. I knew I wanted to keep it and decided to try it in this space. Extra hidden storage and just prettier than the bookshelf, which used to live in this space.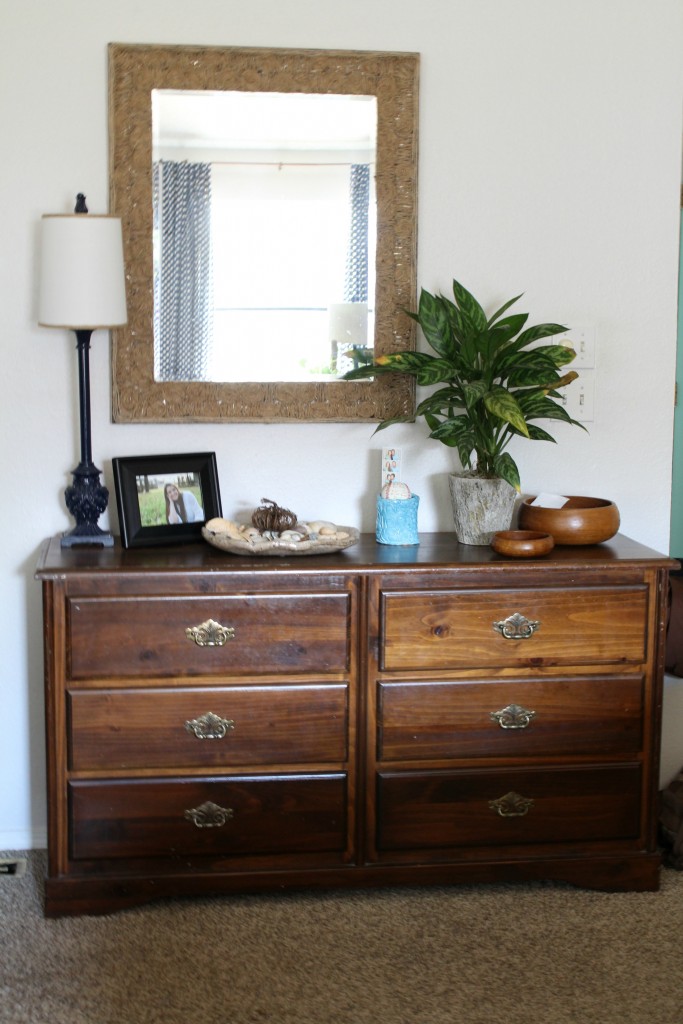 This area will undergo the most change.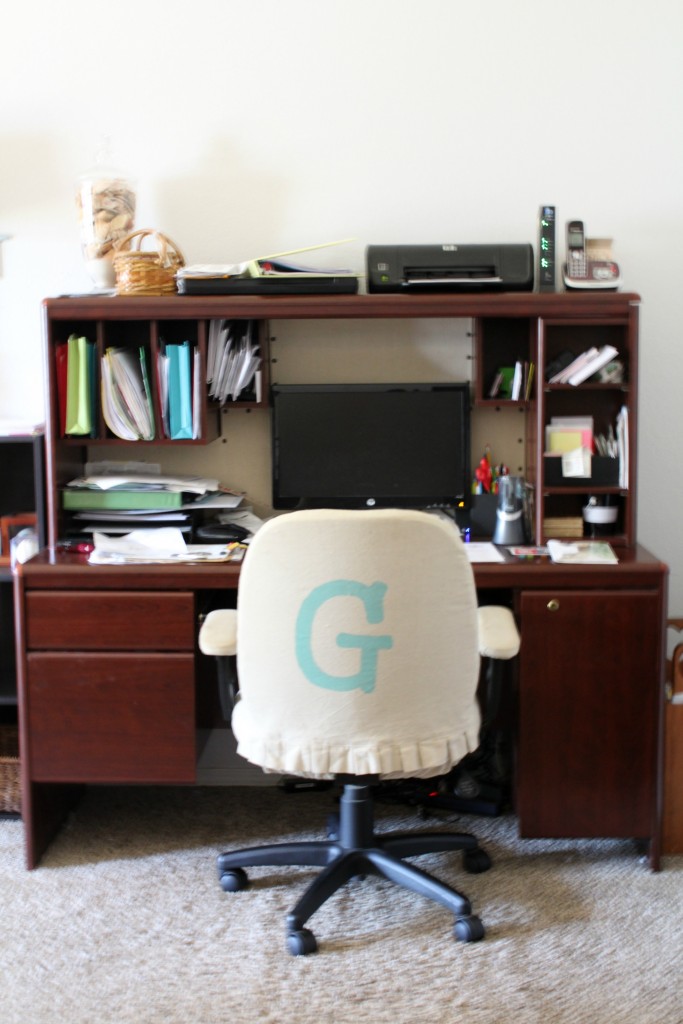 I'm searching for ways to make this space work for our family once and for all. I have tried so many things y'all. And, yet this is the state of the desk more often than not.
Not as much DIY happening as with before ORC projects, but I'm excited to just make it better. This is the view I see every time I come down the hall…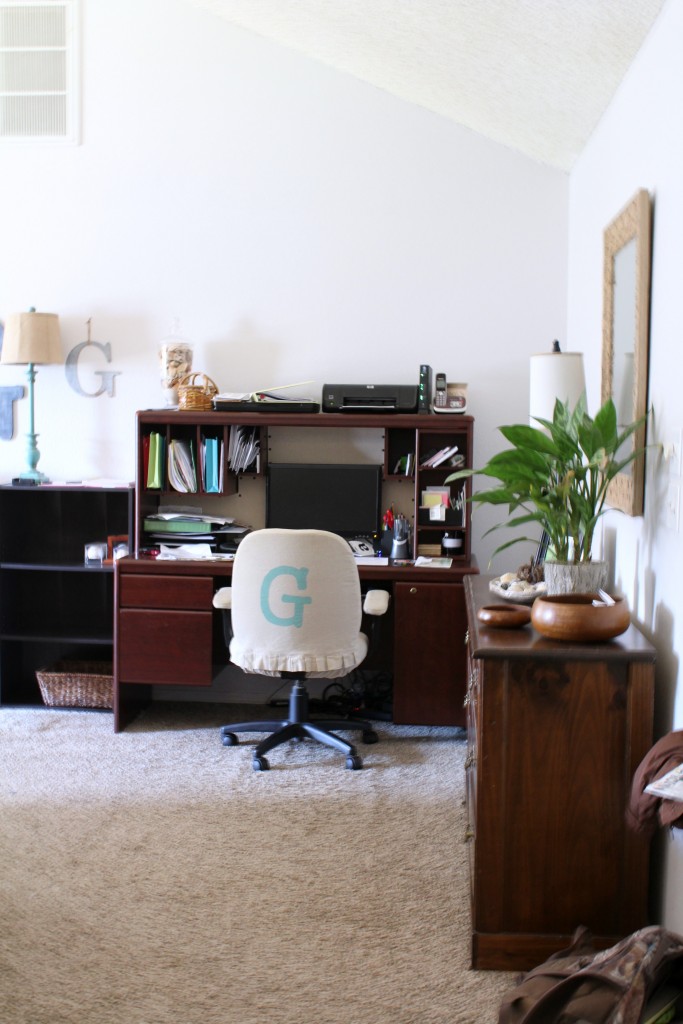 and this is what I see from the family room…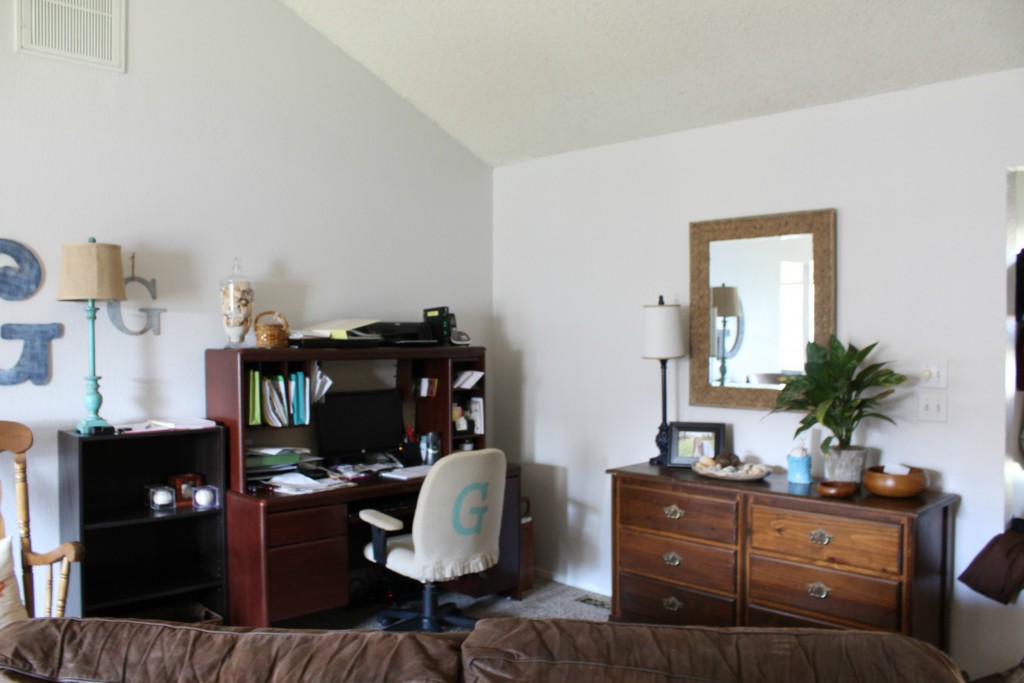 My goal is for it to be more visually appealing and for it to be more organized and more functional for our family. A pretty big bill for such an ugly start. 😉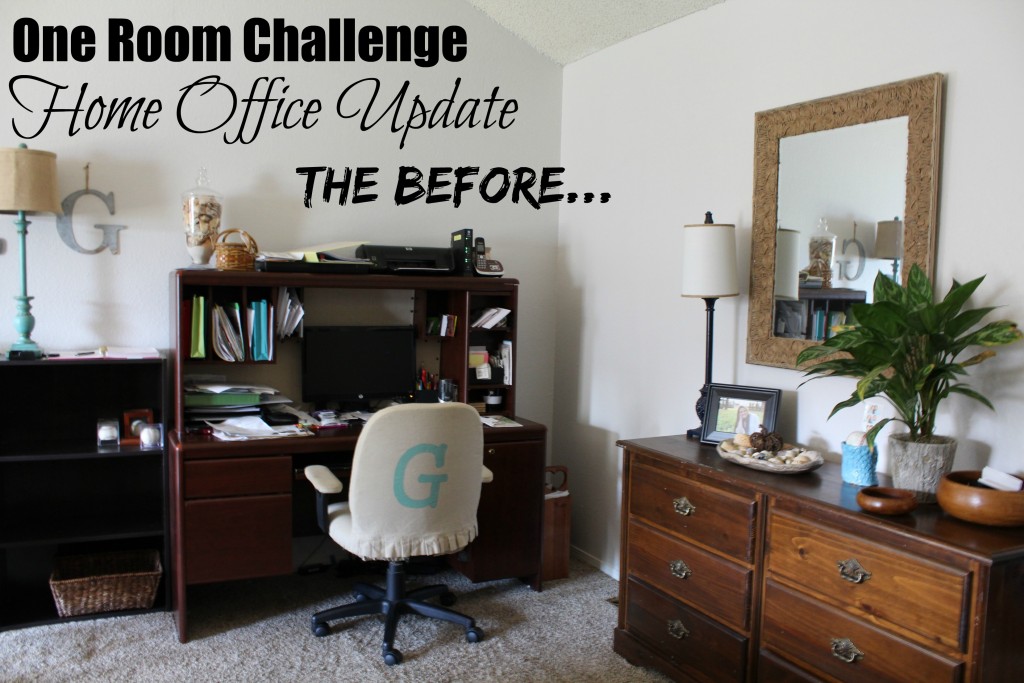 Next week I'll share with you all my plans, inspiration, and punch list!! If you want to keep up with the day-to-day progress make sure you follow along on Instagram, and there might be some extra sneaky peeks on Instagram stories. Also, my home office Pinterest board is filled with inspiration and organization ideas – be sure to check that out if you are looking for some home office solutions of your own. Make sure you check out the designers who are joining this fall's challenge and all the other crazy bloggers that are linking up with Linda as guests!
Now time to get to work!!


See Updates Here:
Week 5
The Big Reveal