Here is how it looked then.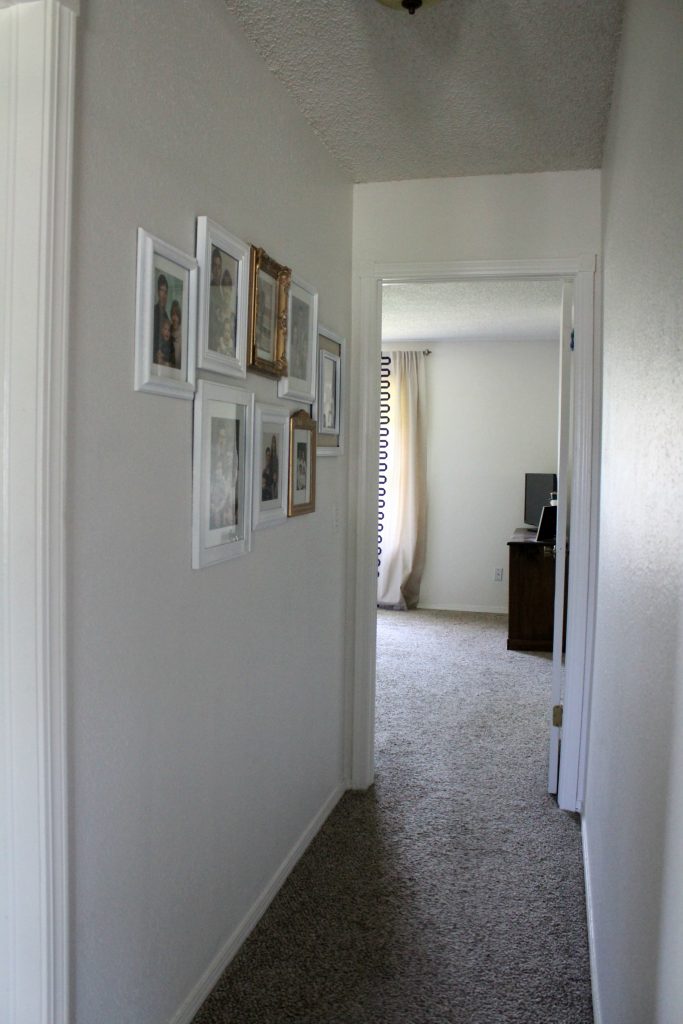 I liked it alright, but I didn't love it. Something just didn't seem quite right. Something wasn't me. I couldn't quite put my finger on it though, so it stayed this way.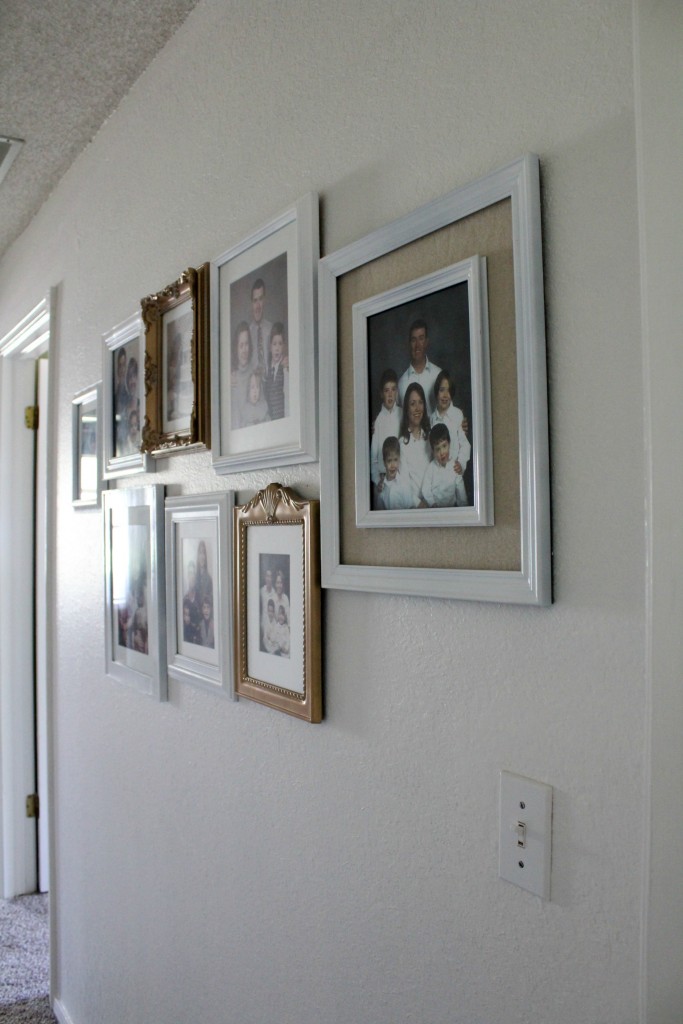 When I moved the updated armoire into our bedroom, I removed my "G" gallery. I still really liked those "G's", so they needed a place to go. As I was walking out of our room and down the hall, I had an aha moment. The family photo gallery could use some "G's"! As I space planned it hit me what was not right…the gold frames. They were pretty, but they are really not my style.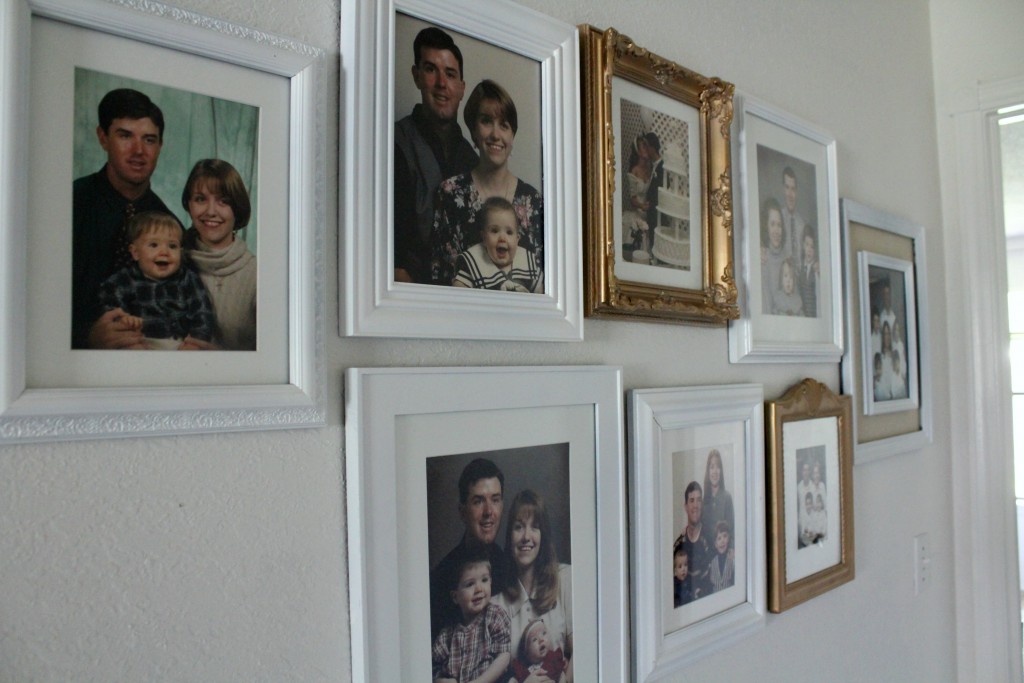 I don't know about you, but sometimes I admire someone else's style so I decide to try it on for myself. Sometimes it's a fit, and sometimes it's not. This time it was not. So, to the spray paint shelter they went! And now, they are sporting a new color that is more me – navy blue. 😉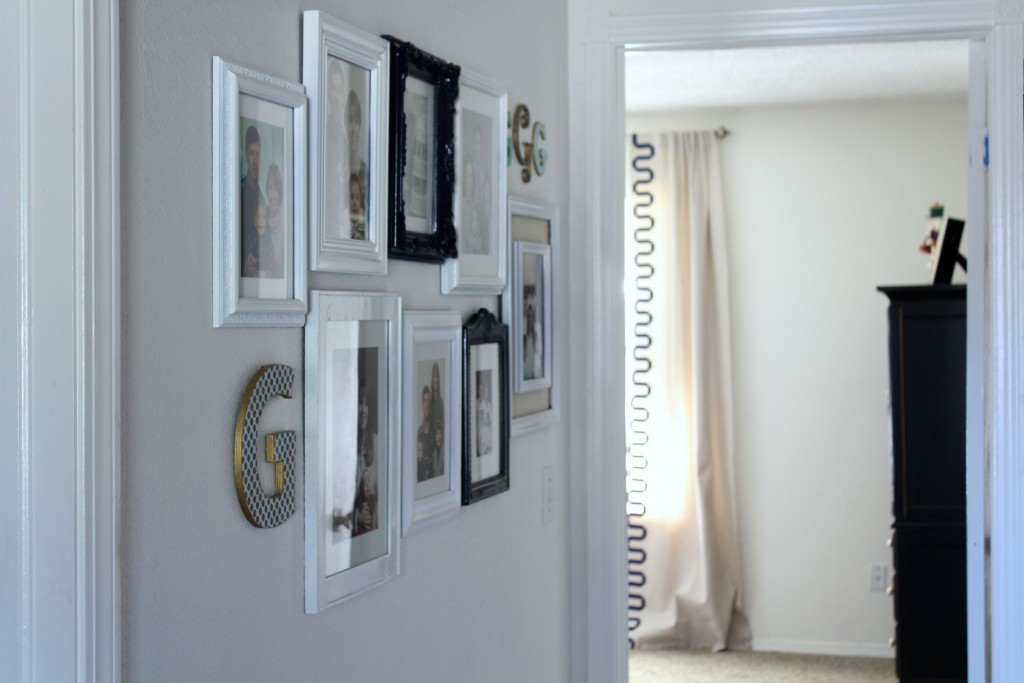 I really do love the new look.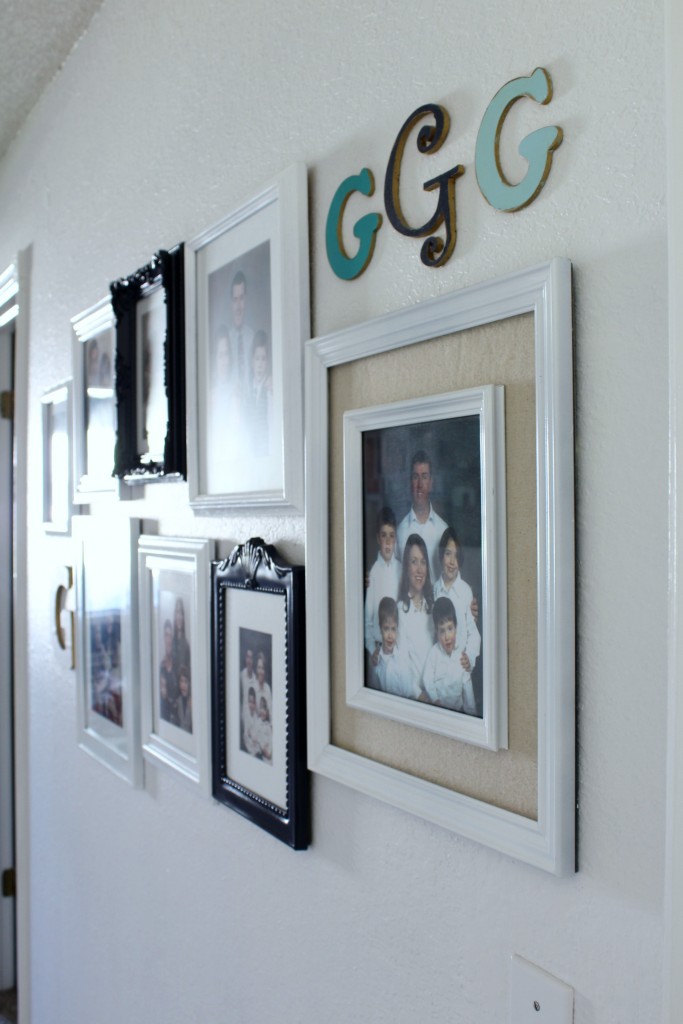 I know there are more family photos somewhere and I am working on something for the other side of the hall – always in progress am I right?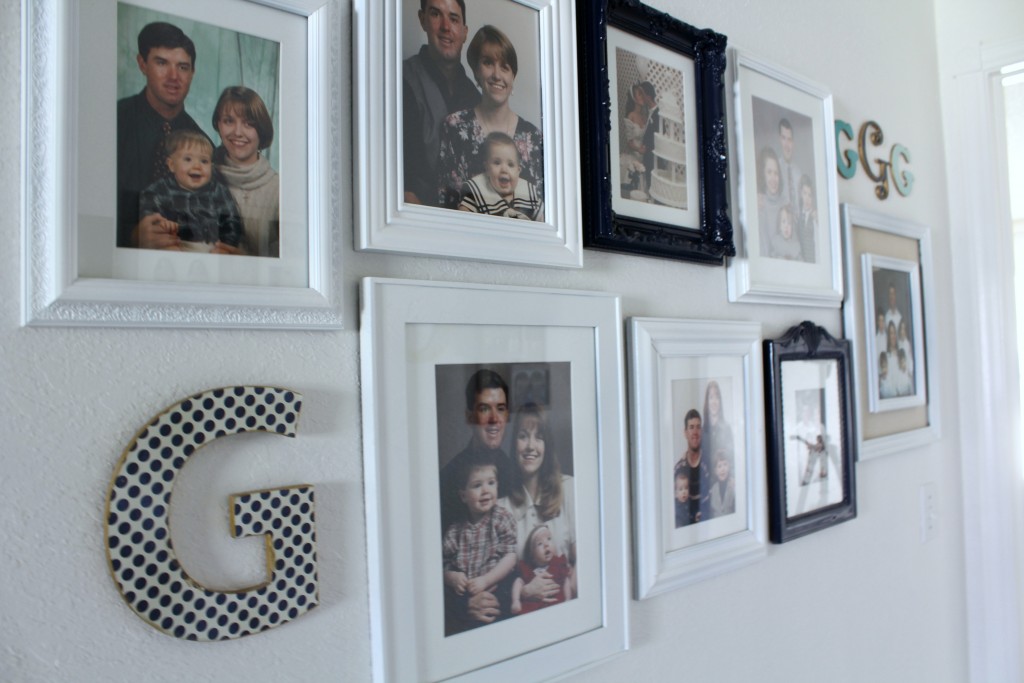 With just a few tweaks, it is now just what I thought I wanted it to be! 😀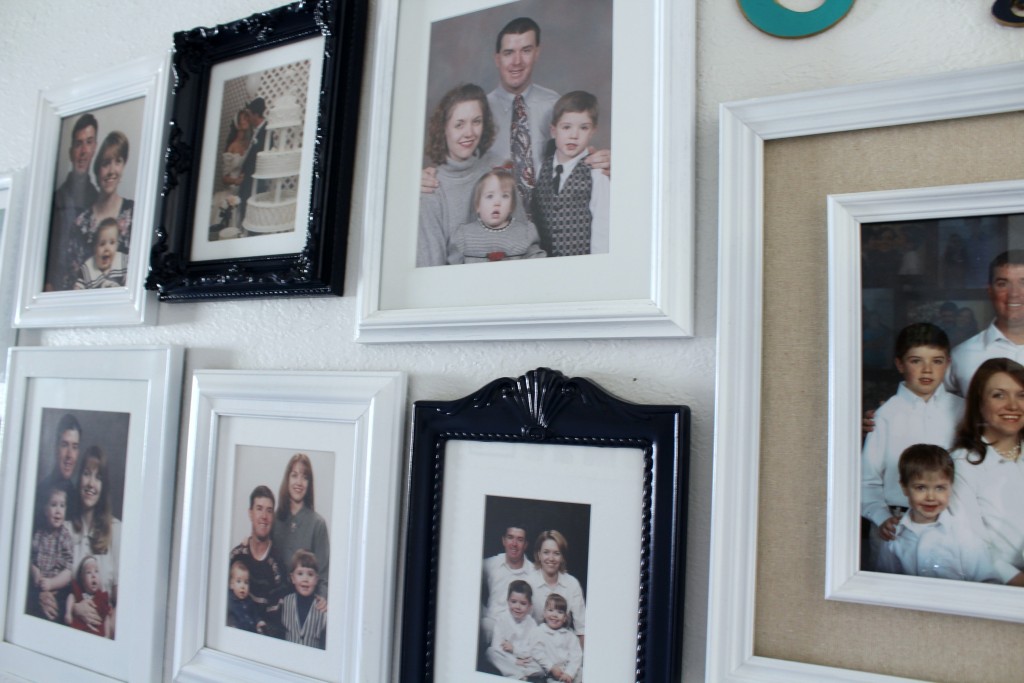 More One Room Challenge goodness coming your way in a couple of days! Having trouble settling on a clear direction. It should be a pretty simple makeover…if I ever get started. 😳


Linking up with Inspire Me Monday / Inspire me Tuesday / Totally Terrific Tuesday / Show and Tell Link Party / Wow Us Wednesdays / Work It Wednesday / The Creative Circle / The Inspiration Gallery / That DIY Party / Tutorials & Tips Link Party