I have always been ready for school to start.  Ready for the routine, ready for the kids to have something to keep them busy everyday, ready for them to be separated for a time so they don't kill each other.  This summer is different and I can't quite put my finger on why.  I'm not sure what happened to the summer.  It seemed like we just got out of school.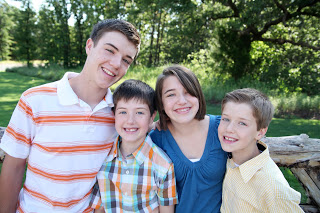 Garrett, Gavin, Amanda, Caleb
Today I am a whole bowl-full of mixed-up emotions.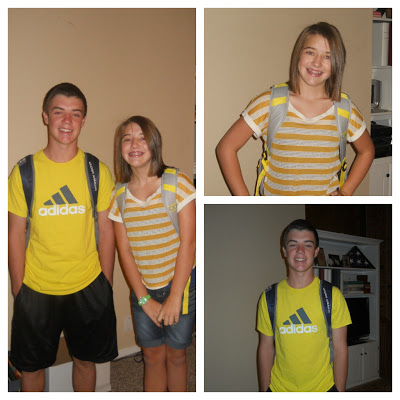 A junior, my Garrett is a junior??
My baby girl is starting high school??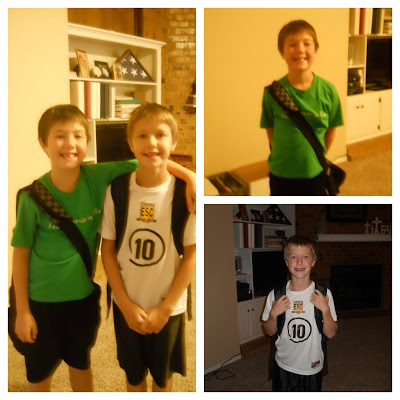 Caleb…5th grade???  His last year of elementary school??
Gavin…4th grade???
What happened?? I blinked too many times…
As time grows closer to children leaving the nest I find myself trying harder to gather them in.  I know the future holds so much, and I'm excited for every second of it.  As Jeremiah 29:11 reminds me "For I know the plans I have for you," declares the
Lord
, "plans to prosper you and not to harm you, plans to give you hope and a future."  I know God has BIG plans for each of them, and that gives me peace.
My advice is the same I heard from friends who have gone through this before me…don't blink.  Enjoy every precious moment.  Don't wish for tomorrow, enjoy today.  It sounds so cliche, and I remember when my kids were younger I rolled my eyes and said in my head "ya whatever, I know"…but I didn't know.
I can't wait to hear all the wonderful stories about their first day which I'm sure will be fantastic!!
 I will be waiting, very impatiently 🙂
Praying everyone else has, or had fabulous first days!!