Happy to have you here!!
Have I told you how much I like pictures??
I am thankful for my camera on my phone, because unlike my big bulky camera, my phone is always with me to catch the lovely things of daily life.
Do you instagram?? If you don't, you should 🙂 Want to follow along?? I am denisegwood

Here is a view of my week in pictures via instagram 🙂

I have been a crazy person about decluttering and organizing all summer. And, finally my kids are catching the bug…even my teenage daughter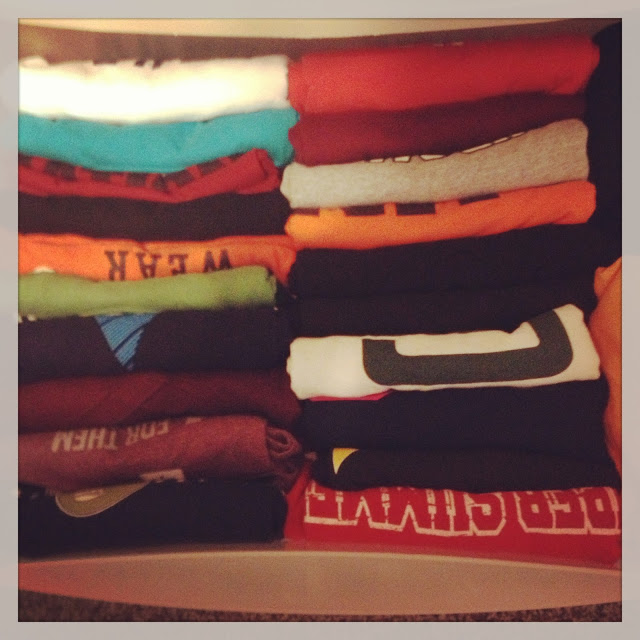 an idea she found on pinterest…we'll see how long it lasts ;).

I have been whining struggling with the thought of my first-born baby starting his senior year.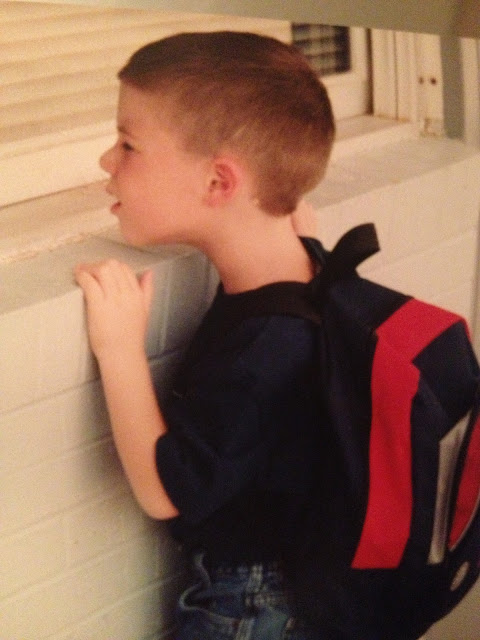 This is the picture that I couldn't get out of my head the night before school started. It was his first day of kindergarten. He was so excited, so ready. Just like now – but, I wasn't, just like now.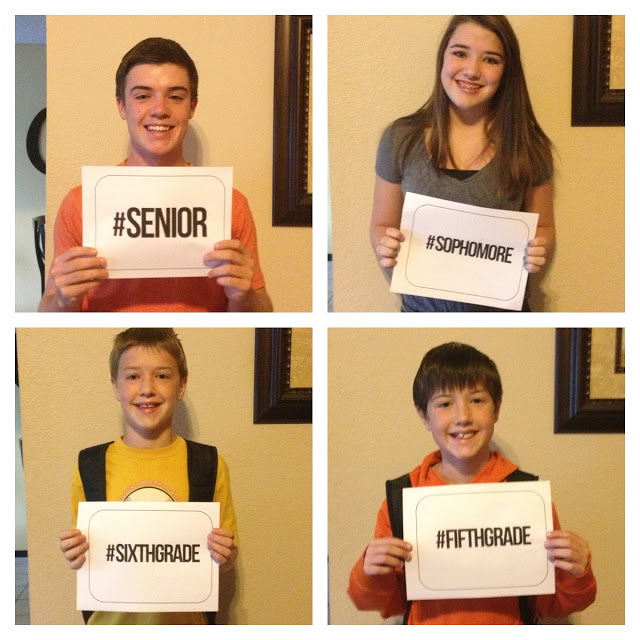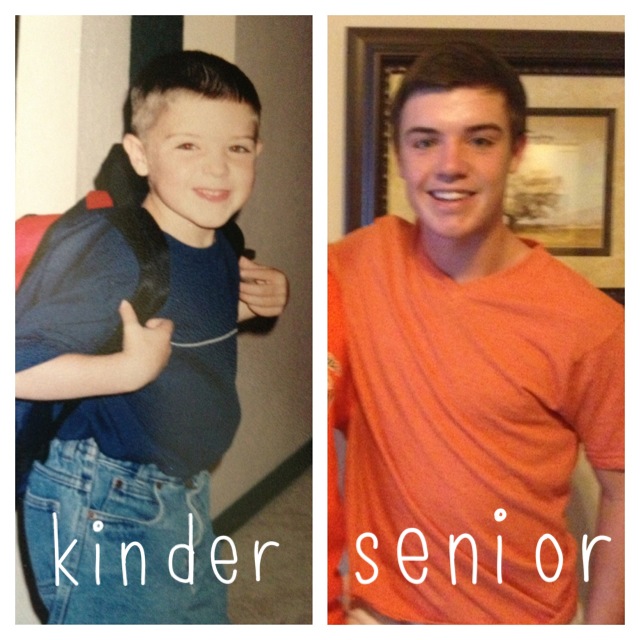 One more then and now. Walking down memory lane is fun, and I am embracing the change. Going to enjoy every last second!!

While I was cleaning out my craft closet I discovered a tub of crayons and markers and got the itch to color.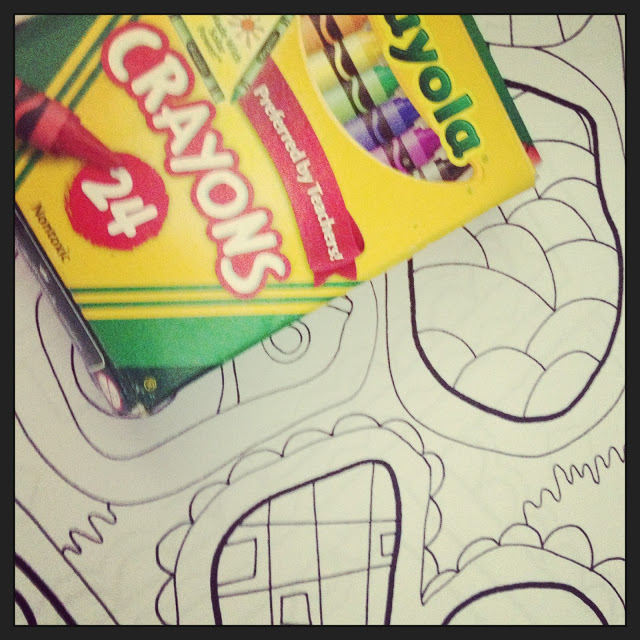 Do you ever get the urge to color? I love the look and smell 🙂 of new crayons!! I was surprised (well maybe not) at how many of my adult friends said YES they loved to color!! Fun times! Maybe I need to have some girlfriends over for a coloring party :).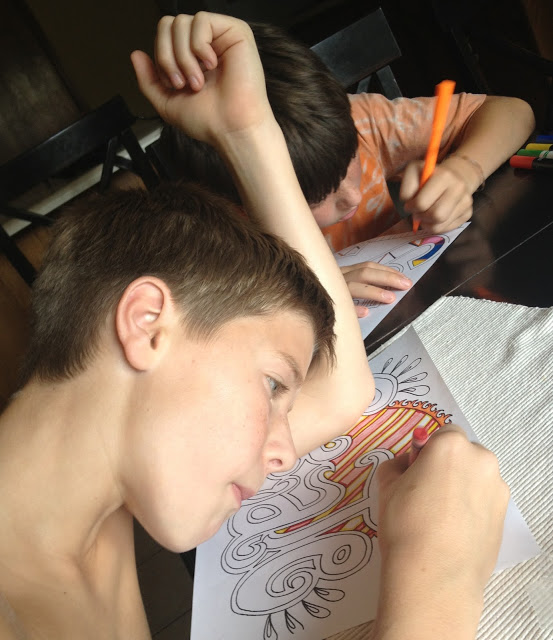 Lucky for me the boys wanted to join me 🙂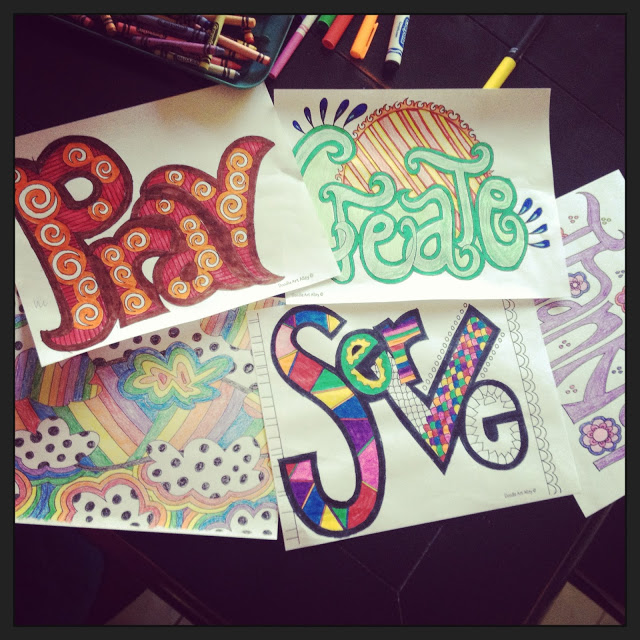 The completed (almost) projects!!
Oh, and an update on the closet – I did get it cleaned up and straightened up. This was a $0 project – meaning I used storage I already had. I still want to label everything and I have an idea to add another shelf with some scrap wood we have, but that requires hubby help. Here's an after of the cleaned up closet. Mission accomplished!! Let me just tell there was a moment in the process that I thought this wasn't possible…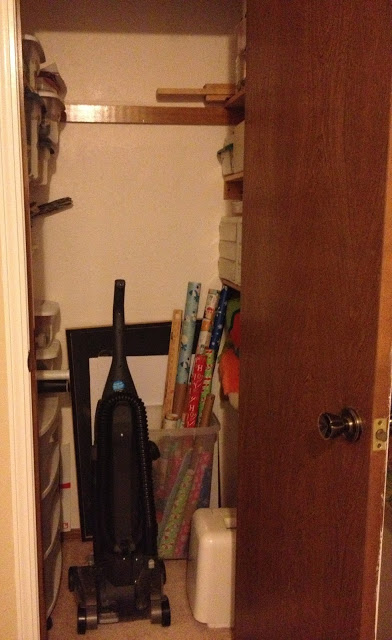 I hope you had a blessed week and hoping you have a great weekend as well!!