Hey there friends! It's been a minute since I've shared with y'all!! I had no plan to take a break, but life. We moved another kiddo to college, got our baby started with his senior year in high school, and a couple of other life happenings and I just didn't have the energy to blog. HAHA!
This new school year has been interesting to say the least, and I'm sure all moms of school children would agree. I still don't feel like I have a handle on the schedule or what we are supposed to be doing, or when we are supposed to be where. My senior is doing in-person school two days a week and then online school the other three days. But our online school is independent study, no zoom calls to keep up with or even a particular schedule. It's kind of nice for him to have that flexibility, but honestly it kind of feels like summer is just flowing over into fall, the same way spring flowed over into summer. In the grand scheme of things, I'm not complaining about having him home more, especially when we are looking ahead at him being gone next year. But, this mama craves routine, and we don't really have that. But, then again, who does!! Bless those of you who have littles at home that you are having to help with school everyday. We will get through this I know, but man that doesn't necessarily make the day to day a whole lot easier.
As August comes to a close, I am starting to get the itch to decorate for fall. However, the forecast here still has highs in the 90s so we are not ready for a full-on pumpkin explosion. So, I decided to spend some time searching for some fall decor vibes on Amazon, that do not include pumpkins! Cozy, texture, and warm colors that can ease us into fall.
Some affiliate links used for your convenience. If you purchase from these links frazzled JOY receives a small commission at no cost to you. Thanks for supporting what we do around here! See disclosures for more details.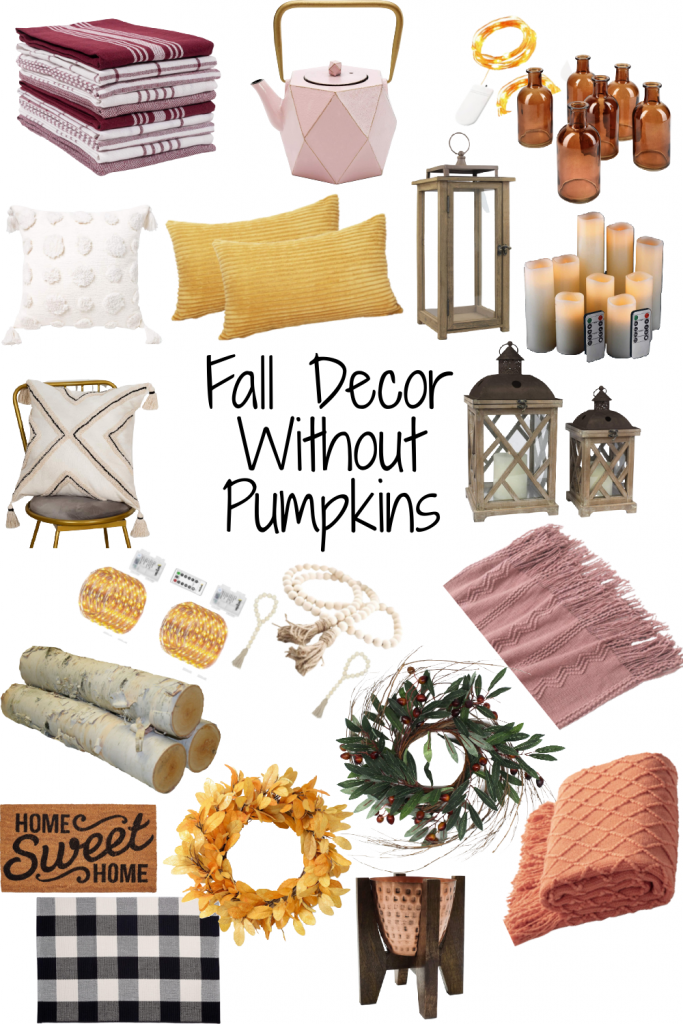 Here are the links and some ideas on how to use some of the items!
I hope you are inspired to ease into your fall decorating! No need to pull out all the pumpkins quite yet in order to get that cozy fall vibe!!
More coming soon!! I still need to share the rest of our bathroom makeover – loving it by the way – and I'm ready to put some of these ideas into place in our home!
Have a great weekend friends!!