In my last post I mentioned the disaster area that would be known as the entryway.  No method has been found in the 11 years we have lived here to keep all the junk off the floor.  In the past few months I have been thinking differently about the space.  Maybe instead of a piece of furniture, maybe I just need to create some sort of built-in…hmmm…
So, here is my idea board (my first attempt and I kind of like having all my inspiration pictures in one place)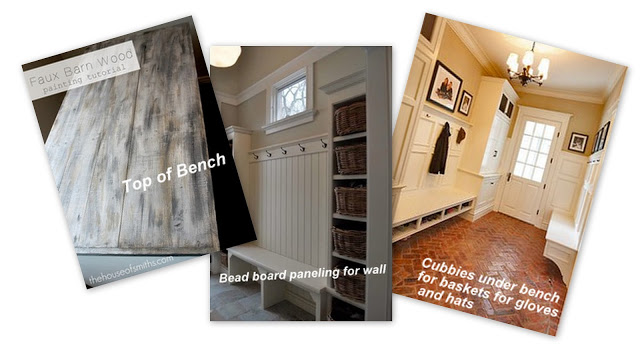 I'm excited to say that my husband and I were busy building this weekend and make some serious progress.  I can't wait to share the finished product and lots of pics of the process.  Beyond excited for the possibility of organizing all our stuff!!
Don't miss a single post!
Sign up to get frazzled JOY delivered straight to your inbox AND receive a free gift!
*5 simple steps to decluttering any space in your home and a 30 day jump start list!*