Happy March friends!! Spring is on the way and I am ready for it!! How about you?? We've had some really nice weather lately and it made me ready to spruce up my house for spring. Wreaths are a great addition to any decor. Whether you use them on your door, or on a wall somewhere!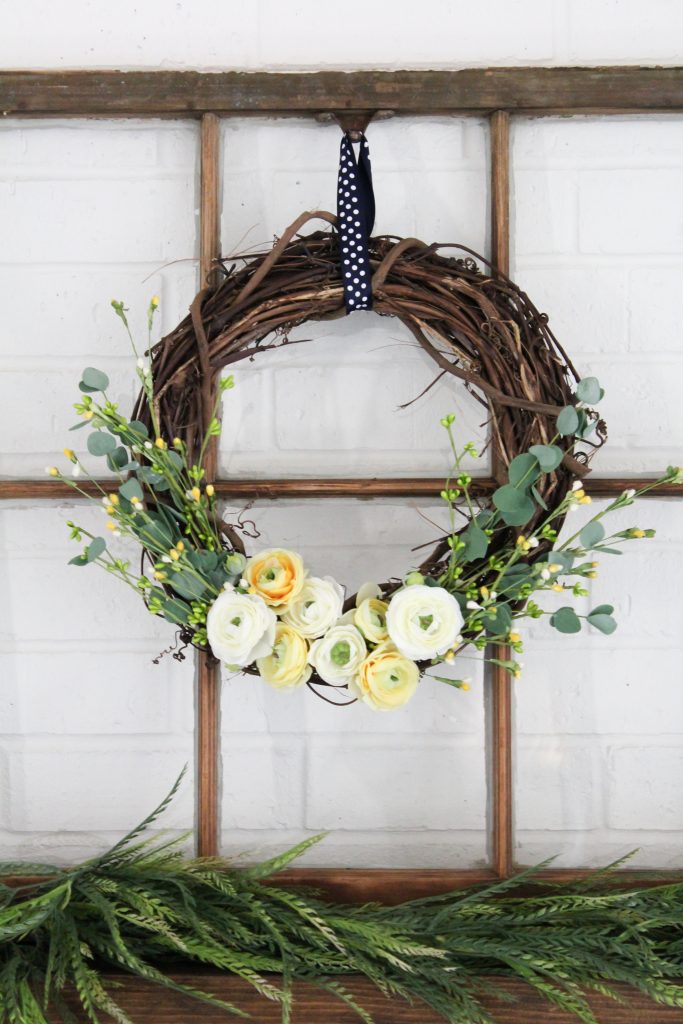 I haven't made a wreath using a grapevine wreath base in a while so I decided to do this for spring. Seriously one of the easiest ways to make a wreath! This is what I started with. Of course everything came from Hobby Lobby. 🙂
Some affiliate links used for your convenience. See disclosures for more details.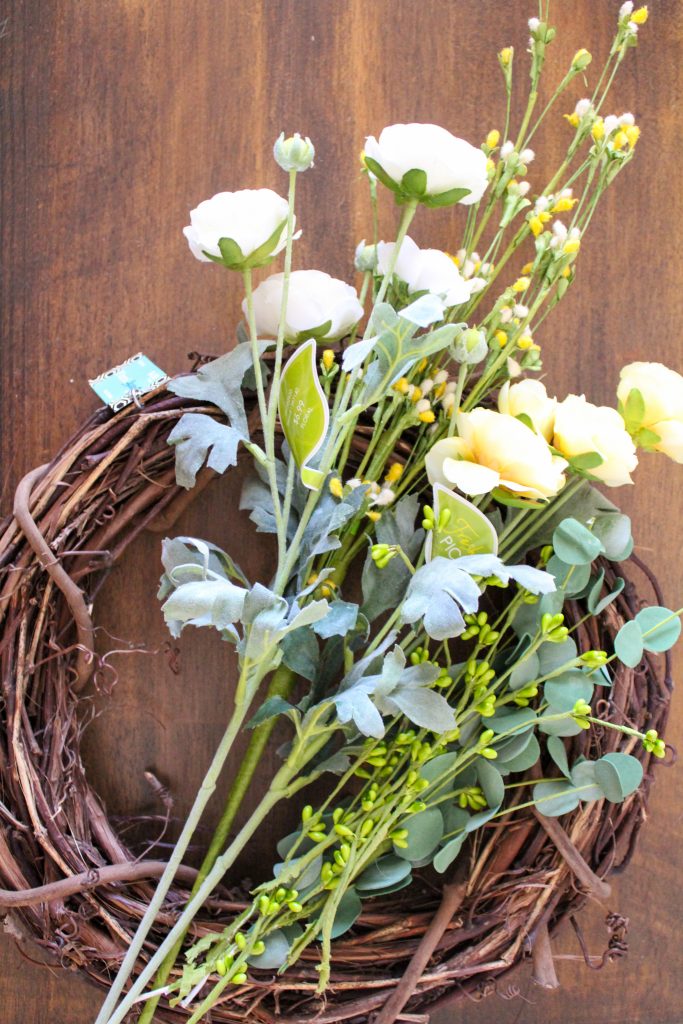 The only additional supplies you will need are a pair of wire cutters, and ribbon to hang the wreath with.
The thing about a grapevine wreath that makes it a great base, is lots of places to stick your flowers or greenery. No need to glue, just stick them in there and they will stay!! Plus, if you want to change out the flowers or greenery later you totally can without damages the grapevine wreath!
First is the greenery. I bought a couple of these bushes back when I had the ladies over for craft night. I had some of those pieces leftovers so I decided to use those. (sorry a couple of these photos are a little blurry, not sure what happened)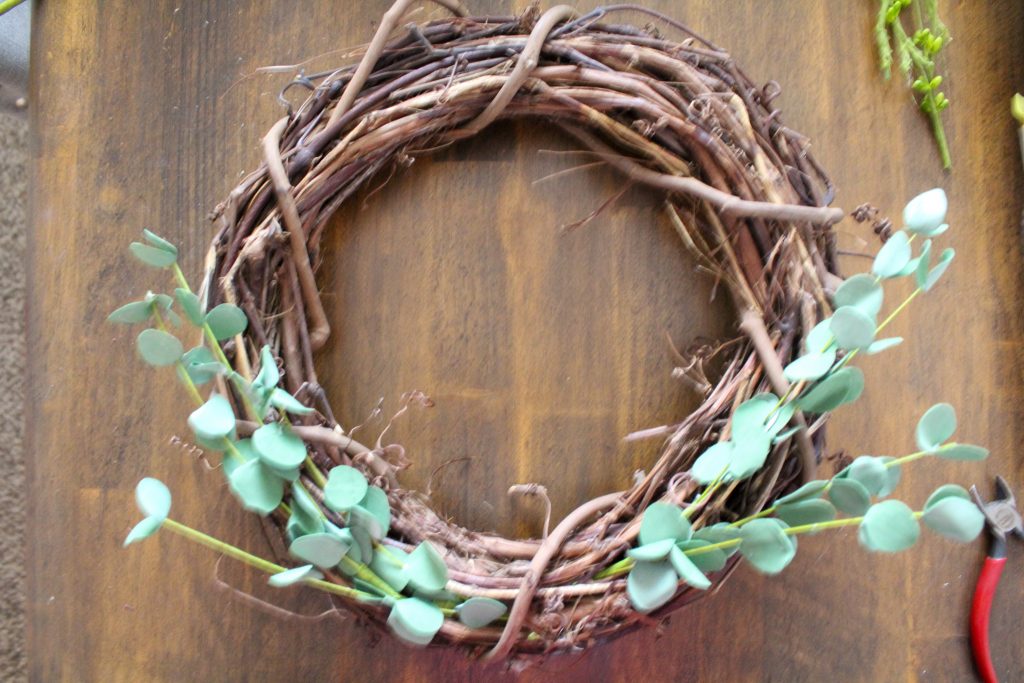 Next, a couple of other base stems. One with some greenish yellow 'buds' (which were actually part of the greenery bush from above) and another with yellow and white 'buds'.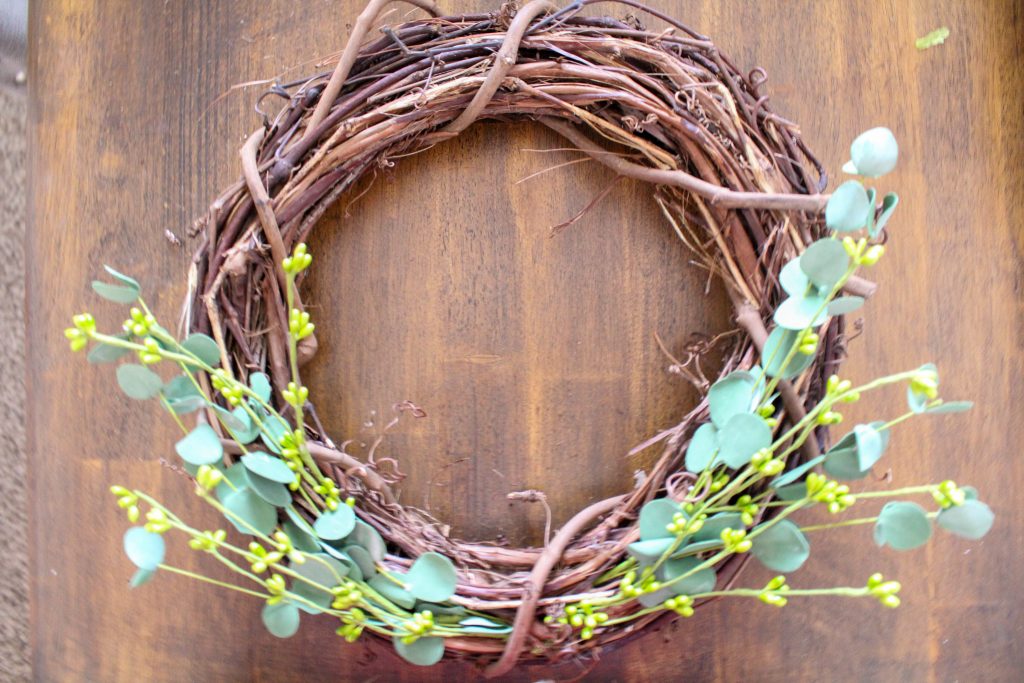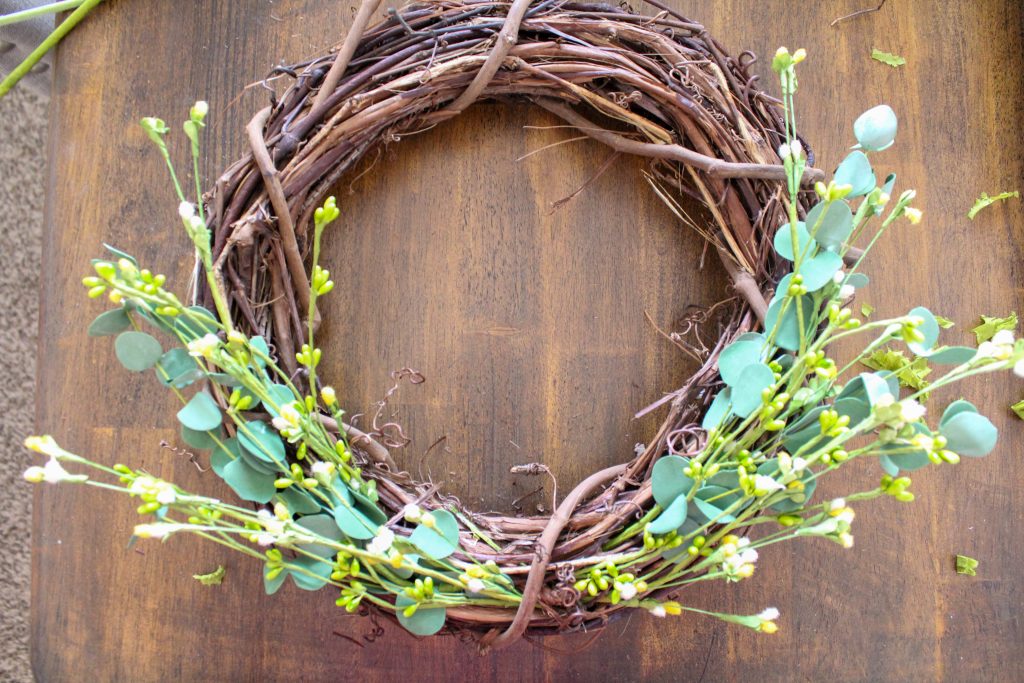 Lastly, the flowers. I found these cute ranunculus blooms in white and yellow and fell in love! I cut the stems on these a little shorter in order to get them closer together at the center of the wreath.
Easy peasy, lemon squeezy!! You could customize this so many ways. The greenery, the flowers, the colors, the size of the base wreath, the amount of flowers or greenery. I tend to make my wreaths one-sided these days, but you could totally fill the entire wreath if that's more your jam!
I hope you're experiencing some sunshine and warmer temps. Expect more and more full on spring content, because I'm not looking back!! HAHA!