Hey there! Are you enjoying all the Christmas craft inspiration?? I love adding one or two new decorations to Christmas each year, and the more I can DIY the better. I made this star last year, but I never blogged about it so I thought I would share it with you. It's another cheap and easy project with a big impact, and perfect for outside.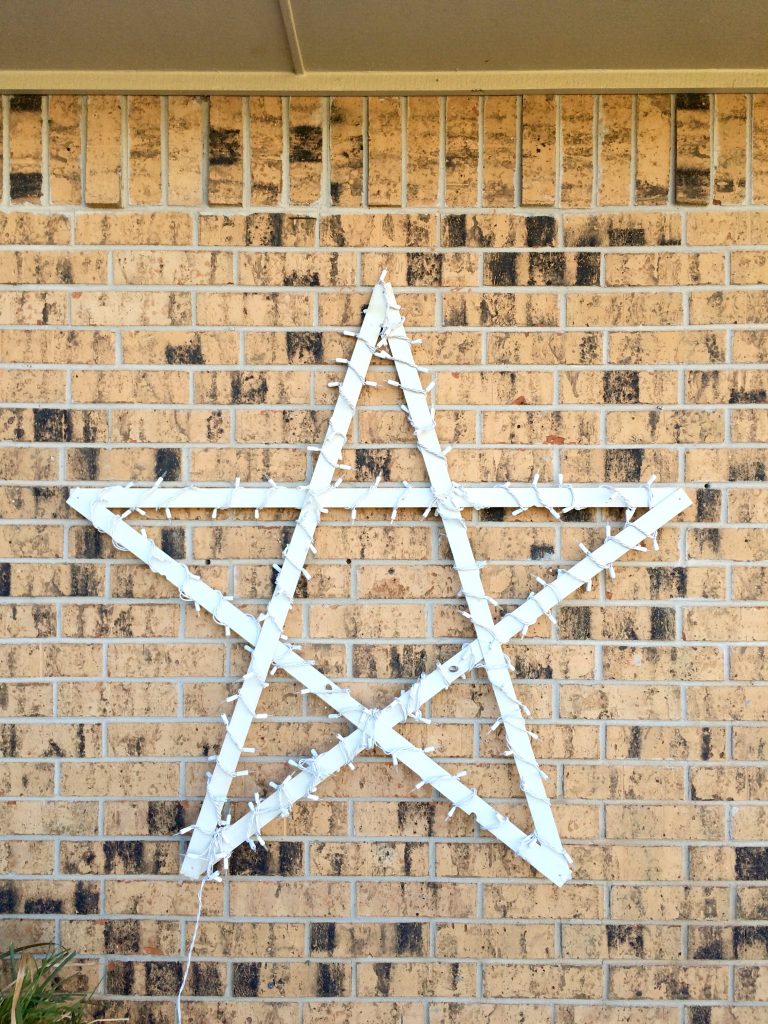 DIY Lighted Wood Star
Some affiliate links used for your convenience. See disclosures for more details.
I started with six pieces of inexpensive lattice wood like this.  You should be able to find them near the lattice, not the trim wood. For less than $1 per piece you can't go wrong! They were not perfect by any means, and it was hard to find 6 without knots, but I didn't mind at all.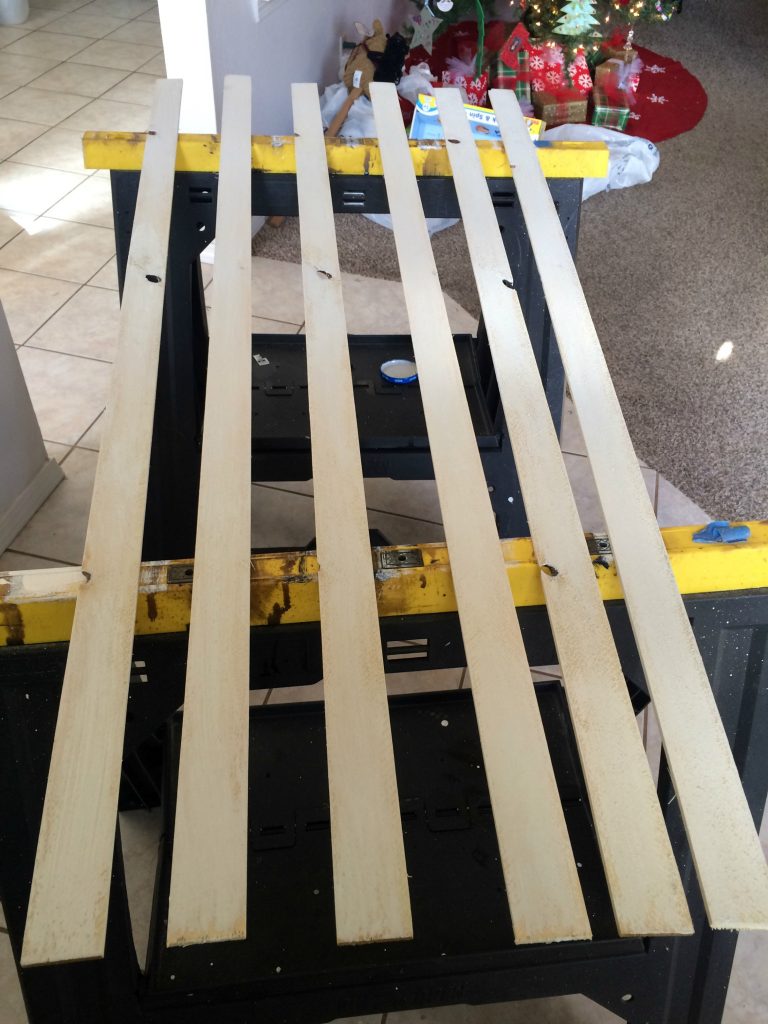 I dry brushed each piece with white paint. I didn't want full coverage so that's why I dry brushed. If you've never done that before, it's pretty simple. Dip your brush in the paint and then wipe almost all the paint off on a paper towel before brushing on the wood.
Then I laid the pieces out in the shape of a star.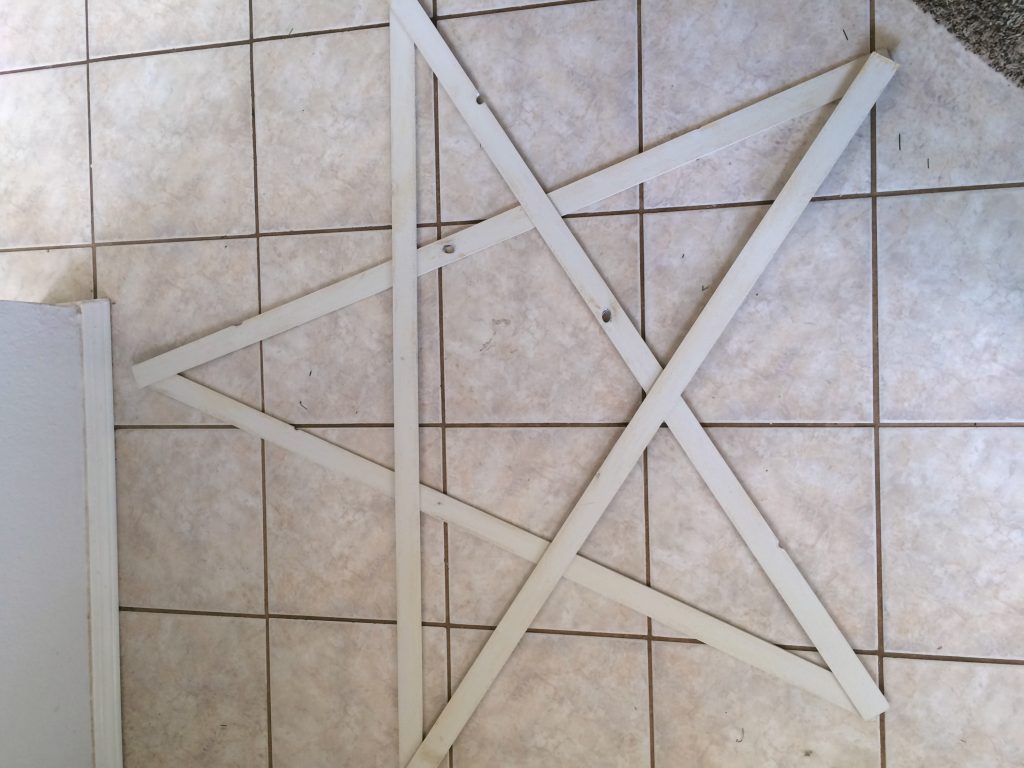 The next part took some thought. These pieces of lattice wood are pretty thin, and I needed away to attach them to one another. I knew I couldn't use screws, nails, or staples, and really since it was going to be outside I didn't want to use glue. We finally decided on zip ties or cable ties. Yep that's right. See them there??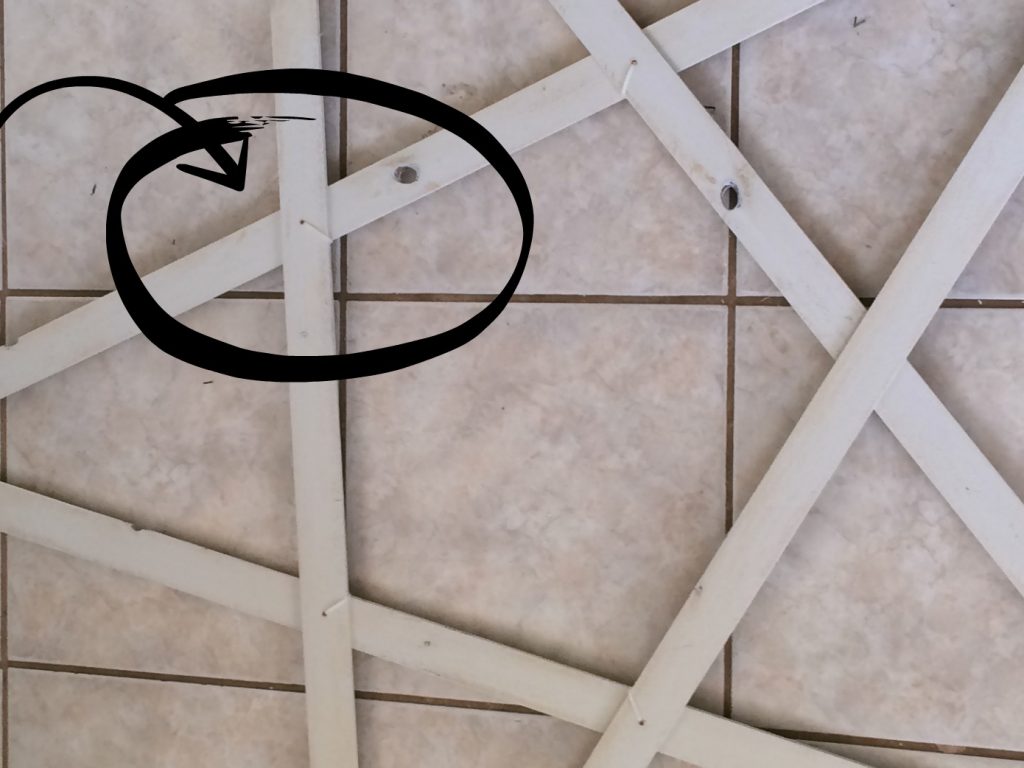 I drilled holes at all the joints big enough for a small zip tie to fit through, and there you have it. Bonus – we used white zip ties so they blend right in!!
Next up was wrapping the whole thing with lights and hanging in place! I really wish I had a picture of the star at night because it looks great! In a few weeks when we put up our decor I'll add a night time picture. I chose to wrap lights around all the pieces but you could also just do the perimeter if you wanted. Be sure to use the lights with the white cord so it doesn't take away from the look of your white star!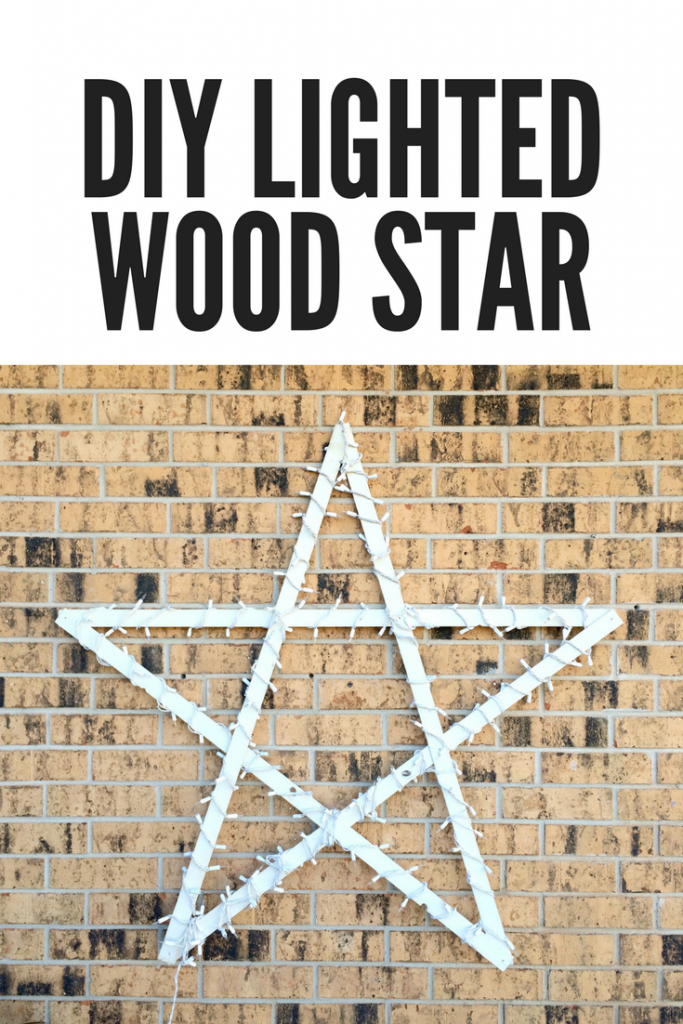 Did I mention this project was cheap and easy?? Am I right?? If you decide to make on for yourself, send me a picture! I'd love to see it!