Hello there friends! I'm here to share with you the ugly truth that sometimes DIY doesn't always go the way you planned. Sometimes you will fail. And fail is what I did this weekend. 🙁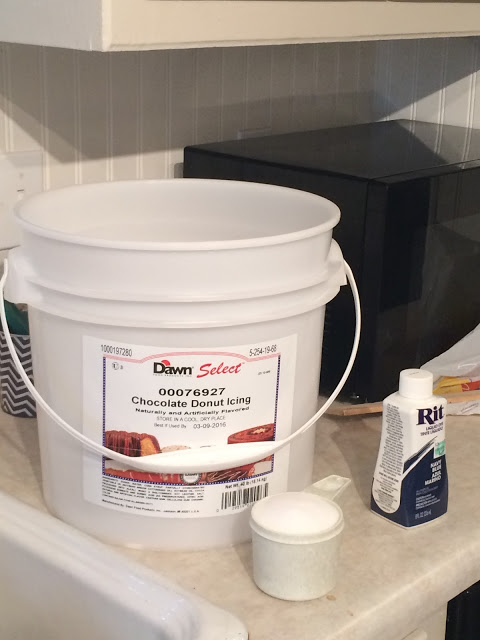 One of the things I have been wanting to try for a while is a dip-dye ombre. I read plenty of tutorials, and honestly it looked pretty straight forward. So, I got confident and dove right in. I read the directions on the dye bottle, and proceeded with what I remembered from the tutorials I had read.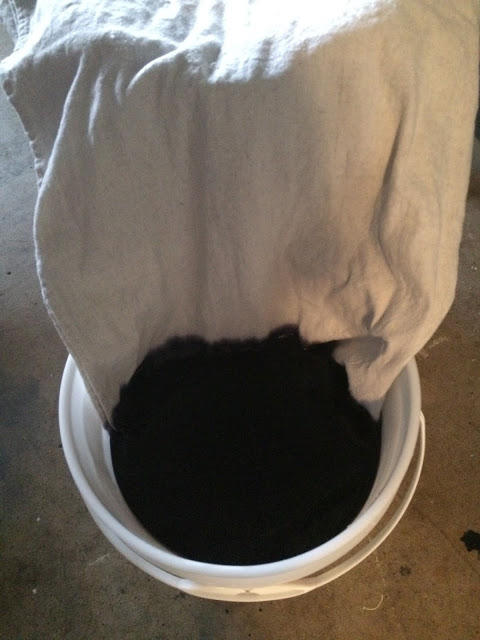 Yes, that's right I didn't reference those tutorials again. I guess you could say I got a little too confident.
So, instead of ending up with a lovely ombre effect on just the bottom like this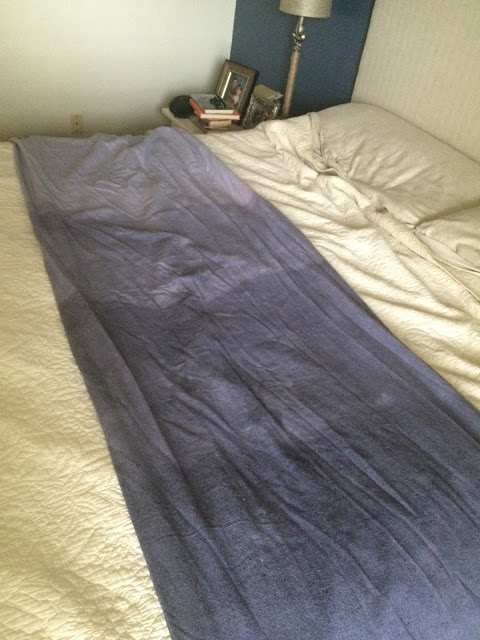 There is a clear ombre effect. But the top of the fabric is now dyed which I did not intend. And it's not even a nice blue it's some weird purpley color.
I think my main mistake in hind-sight, was two-fold, not rinsing ALL the dye out, and washing it before I let it dry. I think letting it dry and allowing the dye to really set in first before washing it and permanently setting the dye would have helped keep the dye off the top of the fabric.
Thankfully I didn't spend a lot of this – the fabric was a dropcloth ($10) and the dye was $3. Of course I never like wasting any amount of money – but rest assured this will get used somewhere, just not where it was originally intended. Now, on to plan B for that!!
I don't share to scare you away from DIY, I share to encourage you. I know sometimes it seems like DIY bloggers know how to do everything and they always get it right. Well, I'm here to tell you, I mess up plenty – but that doesn't stop me from trying. Mistakes are part of the creative process!!