Tuesday I showed you the cute cupcake flags I made for my daughters graduation party, and today I'm going to show you how I made them. They are super simple to make and take very little time.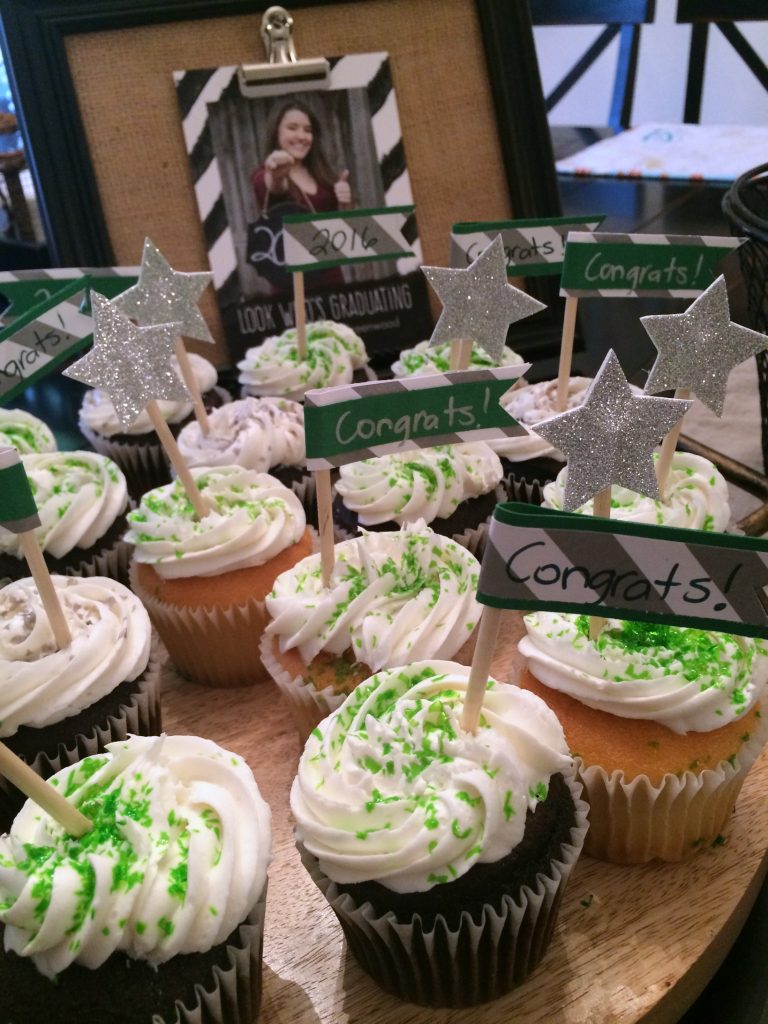 Materials needed
dowel rods (I think mine were 3/16″ – you could also use skewers)
glue stick
For flags –
1 or 2 sheets of scrapbook paper (color and pattern of your choice)
pen for writing messages on flags
For stars –
sheet of sparkle foam
cardstock for backing
star pattern (I printed one from the internet – google search)
The pictures will be of the flags but the stars are pretty straight forward. (sorry for the crummy cell phone pics, I was in a hurry to get these done)
First cut 2 strips of paper (if you are layering them like I did), one slightly thinner than the other. Mine were around 6inches long.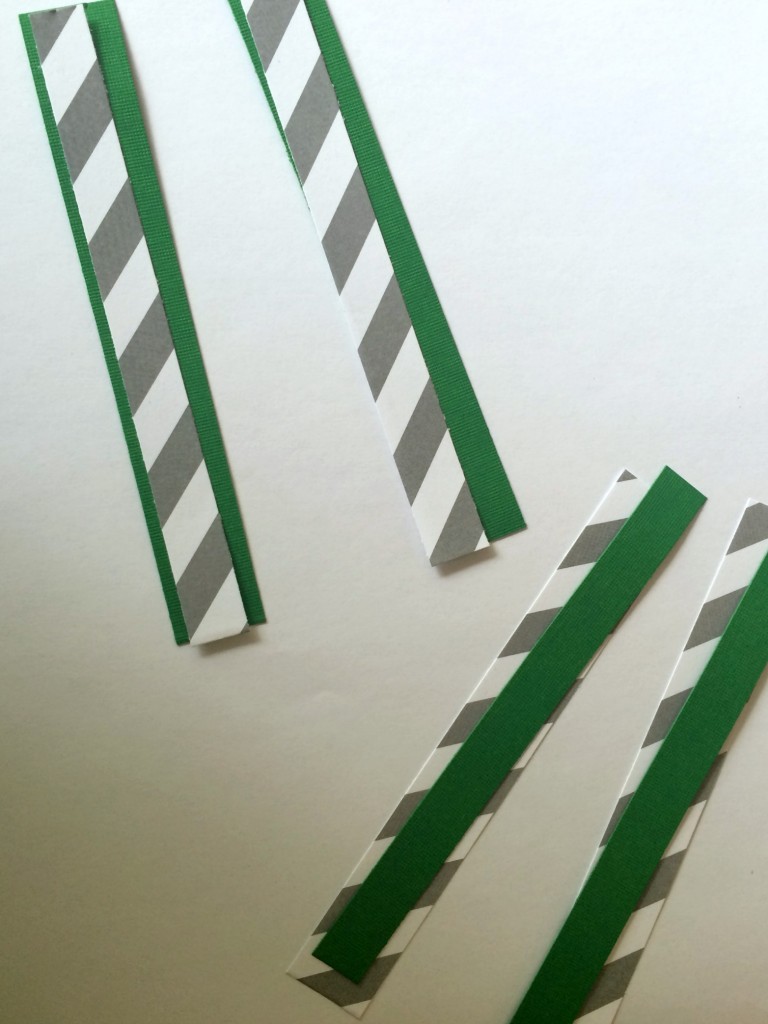 Then, glue the pieces of paper together using a glue stick.

Next fold in half and cut the tails.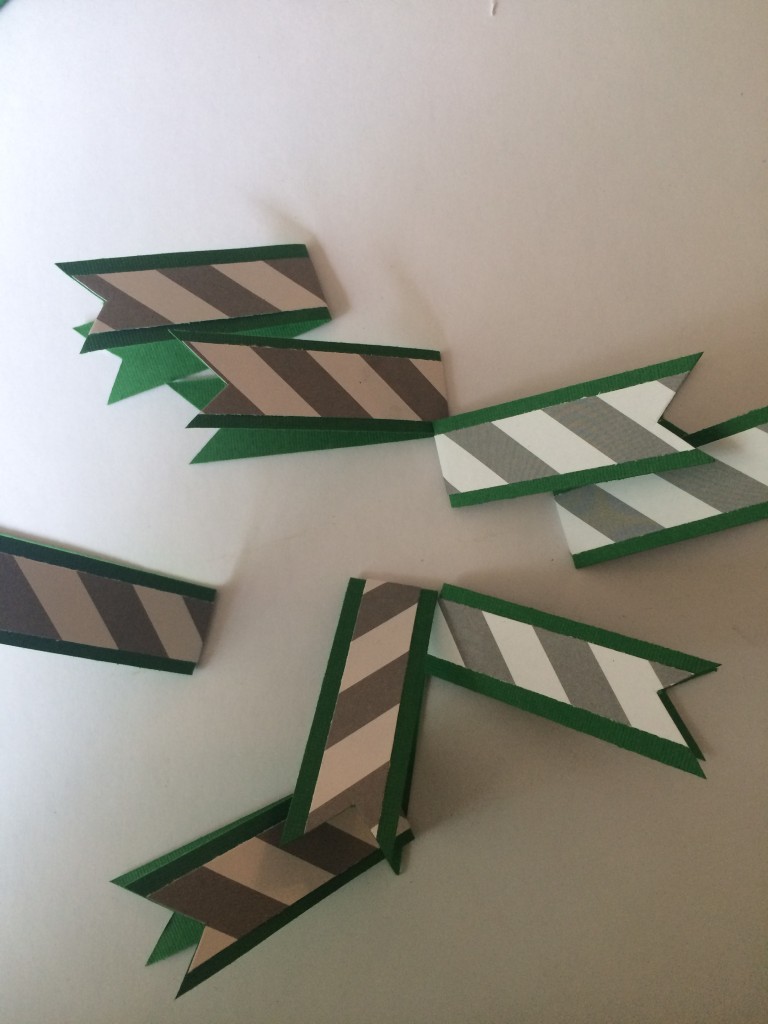 Embellish with whatever message you would like ("congrats" for example). You could print something on the computer before you cut them, or use letter stickers if you would like. I don't mind using my own handwriting even if it isn't exactly perfect.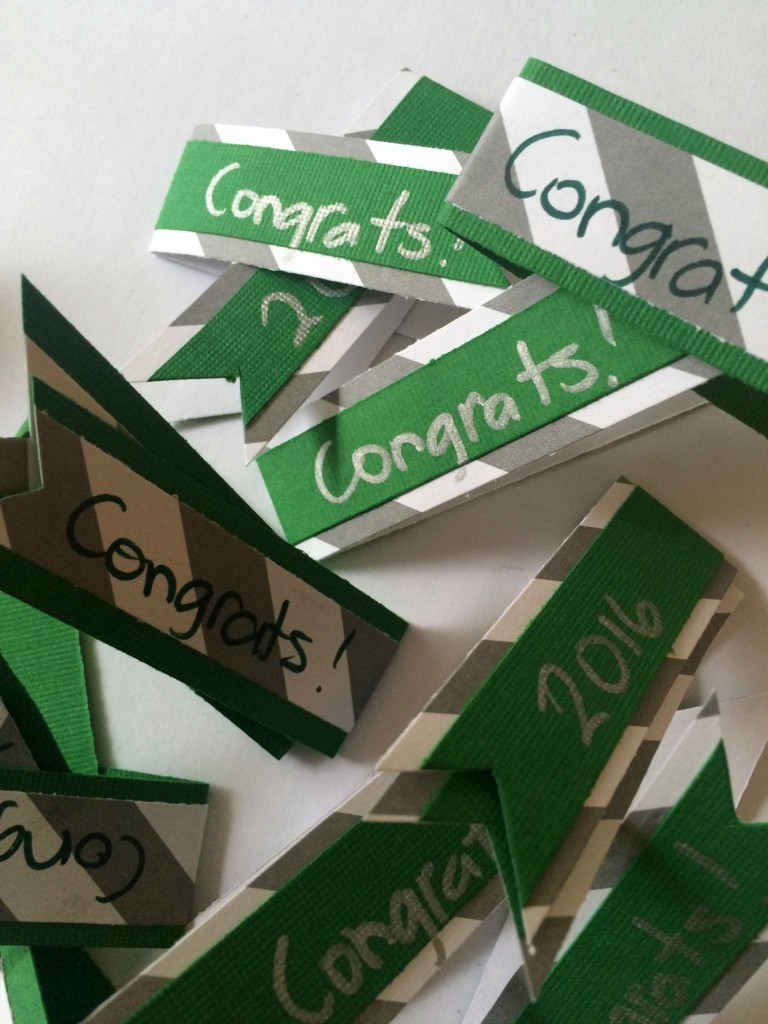 Cut down you dowel rod to the length you would like. Mine were around 4inches long. Then using hot glue attach the flag to the dowel. I used glue along the fold and along the ends of the flag.
For the stars, simply cutout the star shape using your pattern – one out of the sparkle foam and one (slightly smaller) out of the card stock. Then, attach to dowel with hot glue – sandwiching the dowel in between the two star shapes.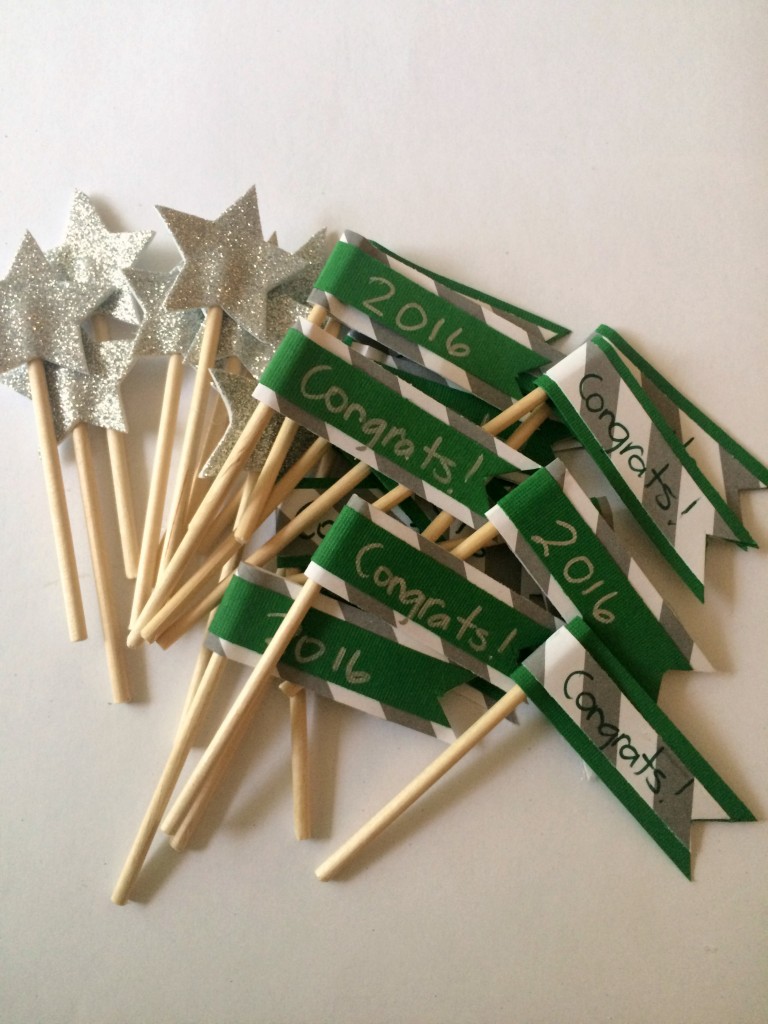 And then, ta-da! Cute cupcake flags to match your very own party theme!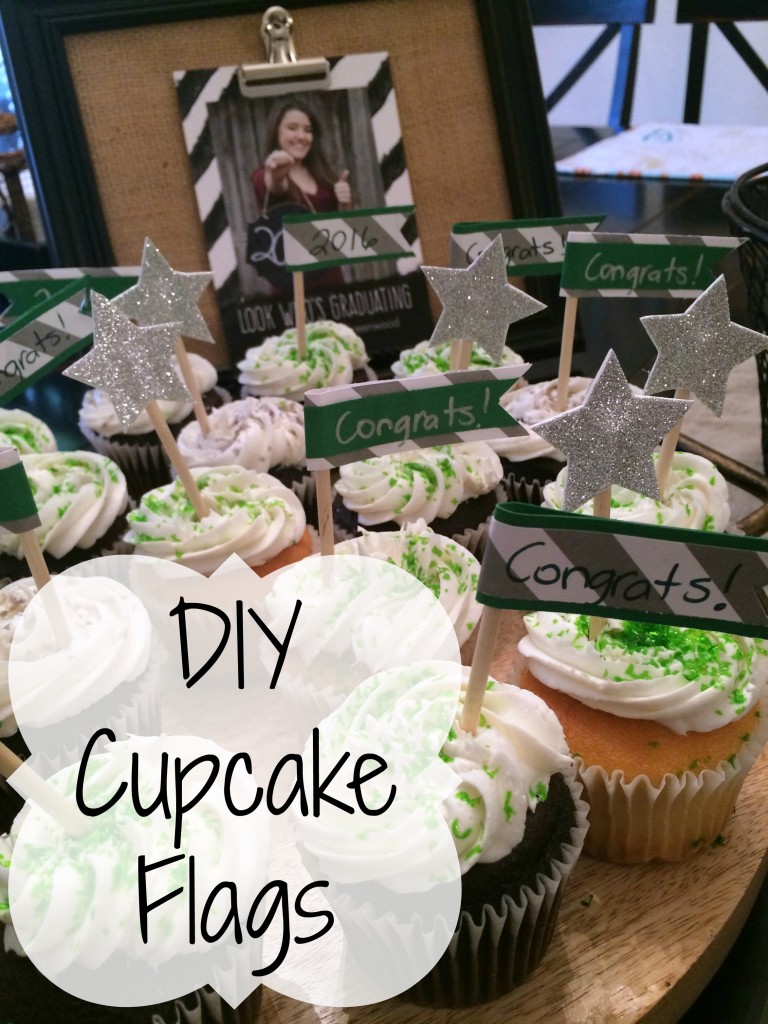 Easy, inexpensive – the only way I like to do party decorations!  😉
Thanks for stopping by! I will be taking a few days off to enjoy Memorial Day weekend and mine and my hubby's 22nd wedding anniversary! See ya back here real soon!!


Linking up with Create It Thursday / The Creative Circle / The Inspiration Gallery / That DIY Party / Inspire Me Monday / Tutorials & Tips Link Party / Work It Wednesday