As I was setting up my simple Christmas decor this year. I found myself in need of a couple of display items.
I have two tiny nativities which I love. I knew where I wanted to display them, but didn't like them sitting low on the counter. A tray was a start, but I wanted to raise them up a bit. So, I headed to Dollar Tree to see what I could find.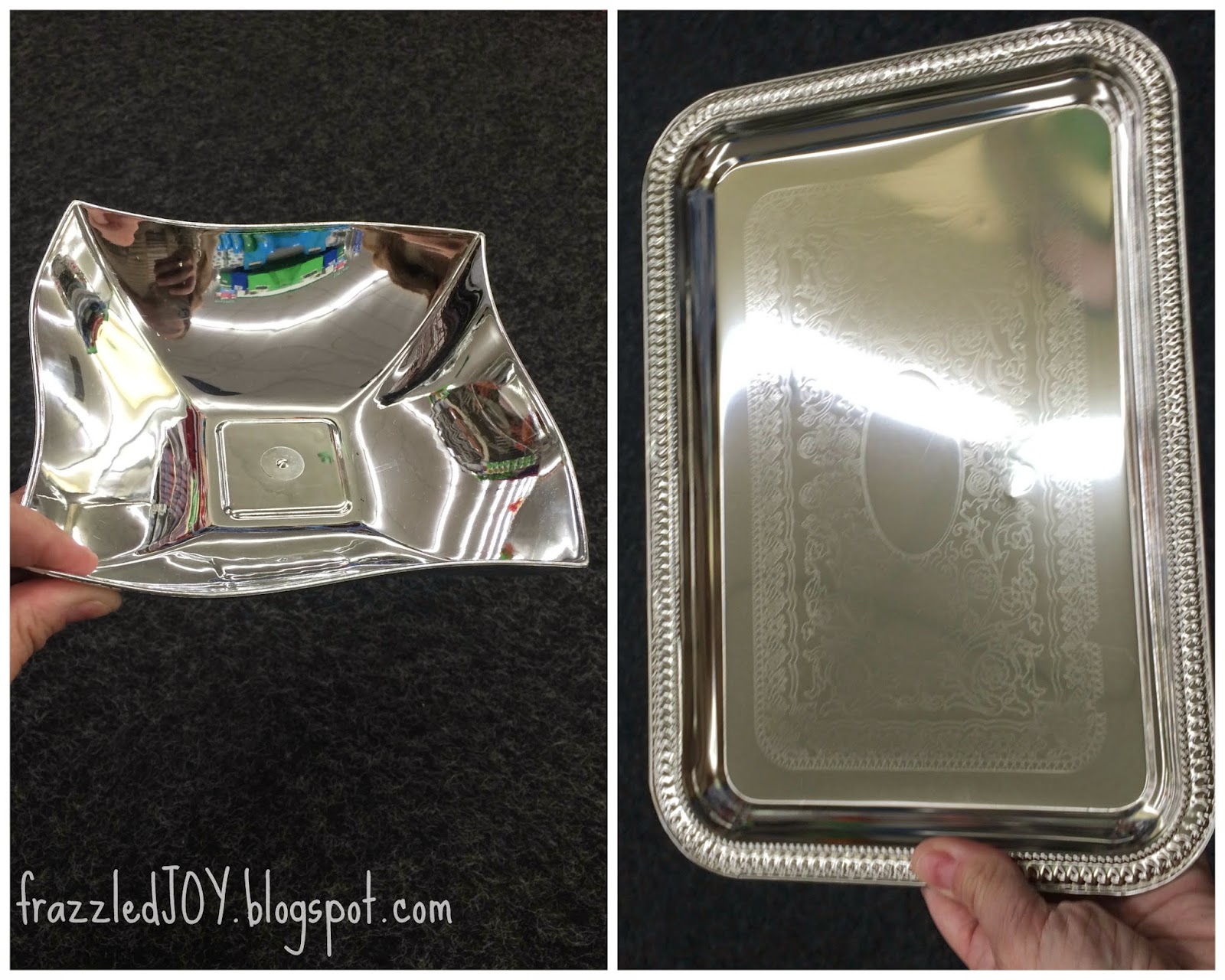 This cute silver bowl and these timeless and very useful silver serving trays. I got two bowls and one rectangle tray and one circle tray.
I turned the bowl upside down and hot glued the tray to the bottom of the bowl.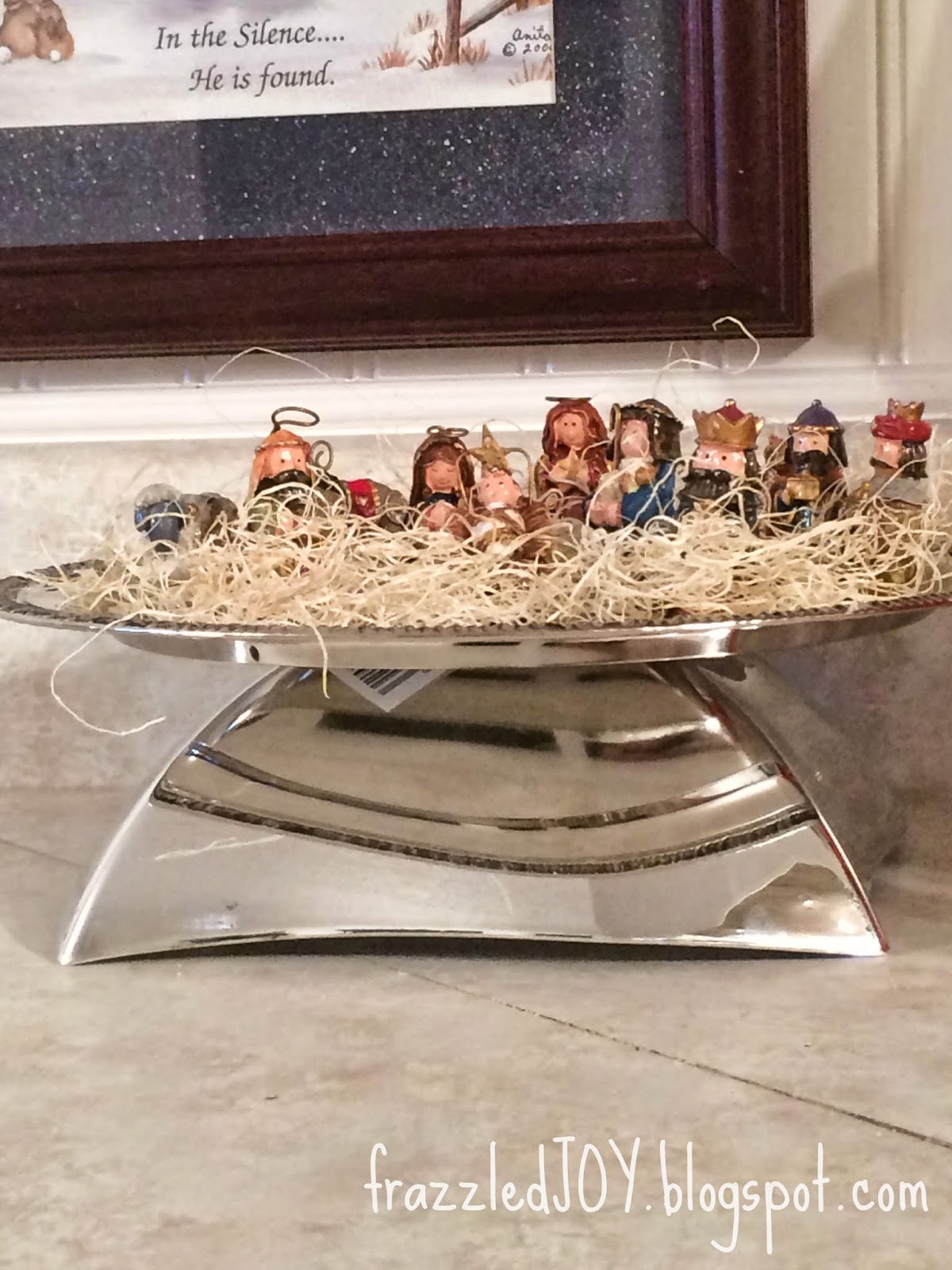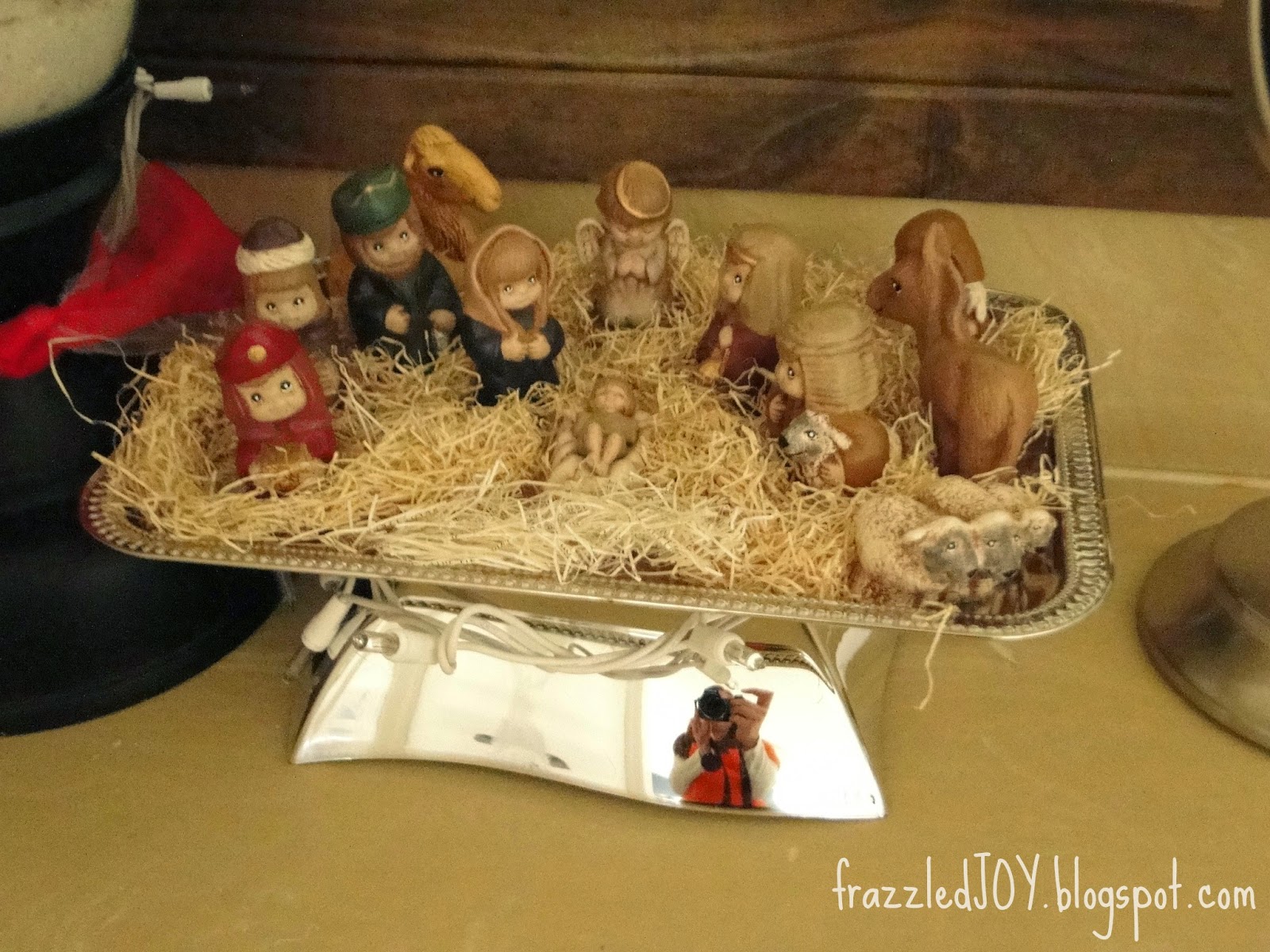 Cute and now and little more special. 🙂
The other thing that I was scratching my head about was Christmas cards. I had seen a couple of ideas in the blogosphere (here, here, and here). And the end I landed on a twist of my own that took no time at all.
I found a fairly large frame at goodwill, removed the ugly print and glass and spray painted it gold.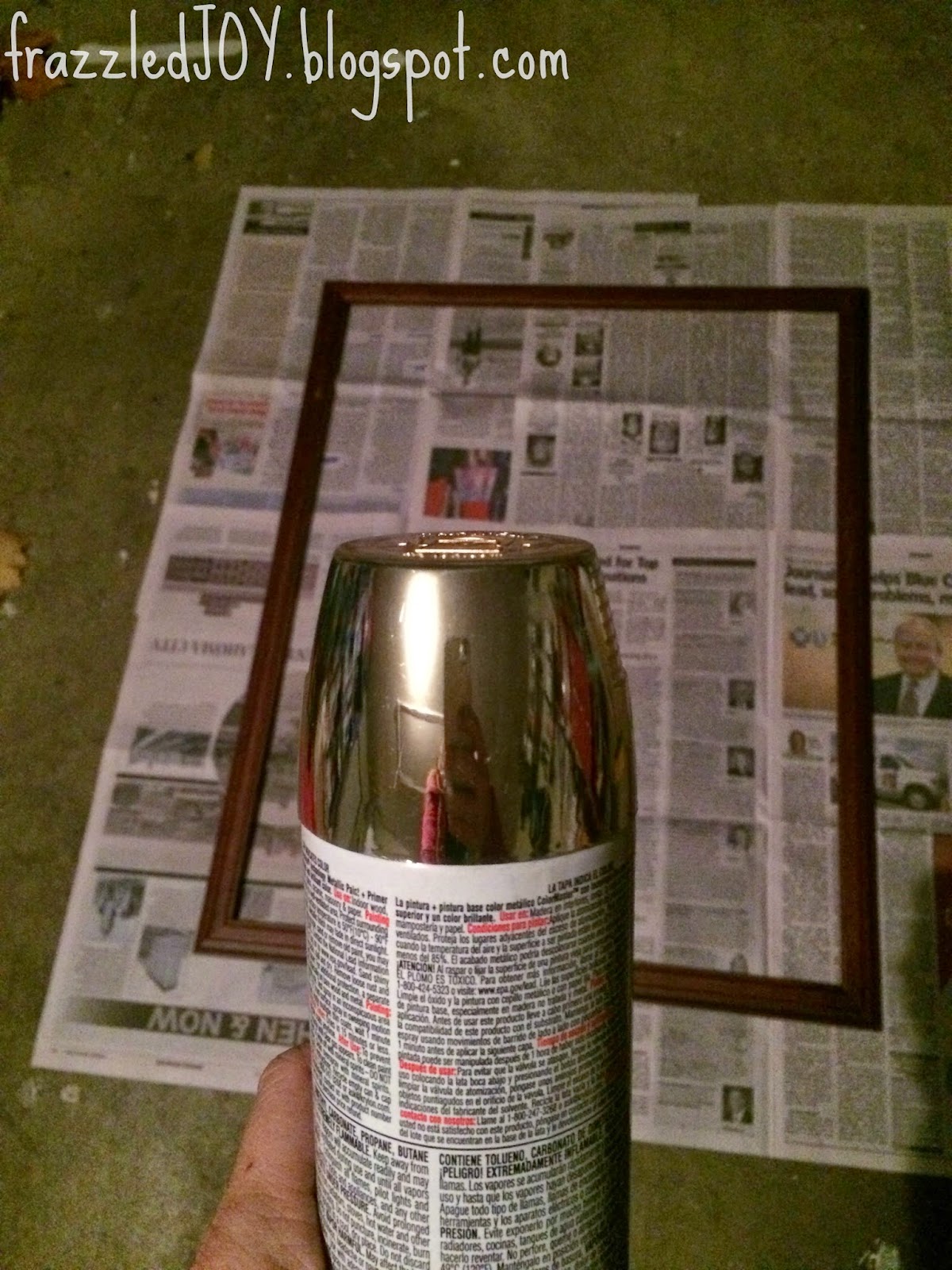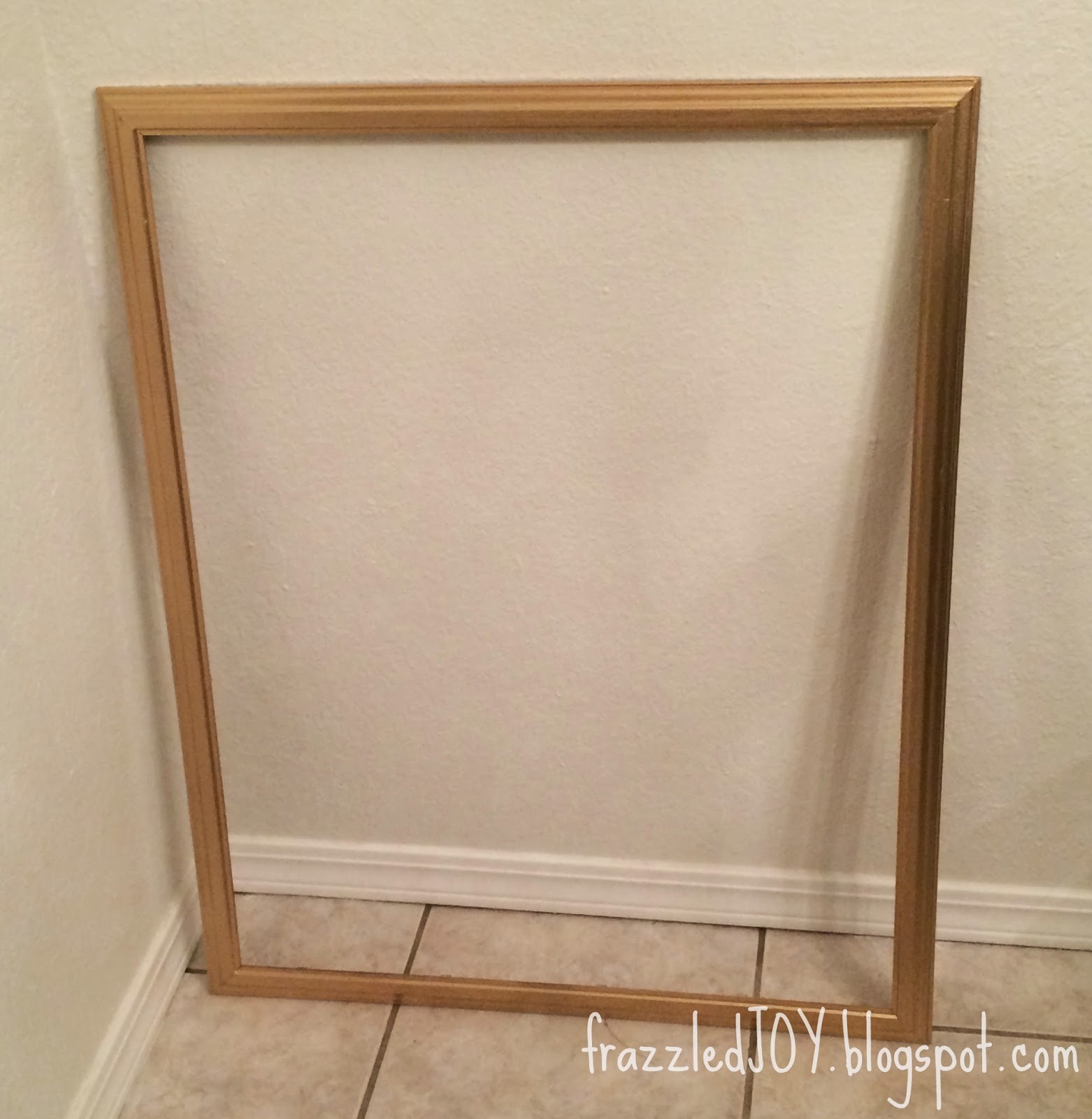 Then using jute and my staple gun I created hanging lines for our cards!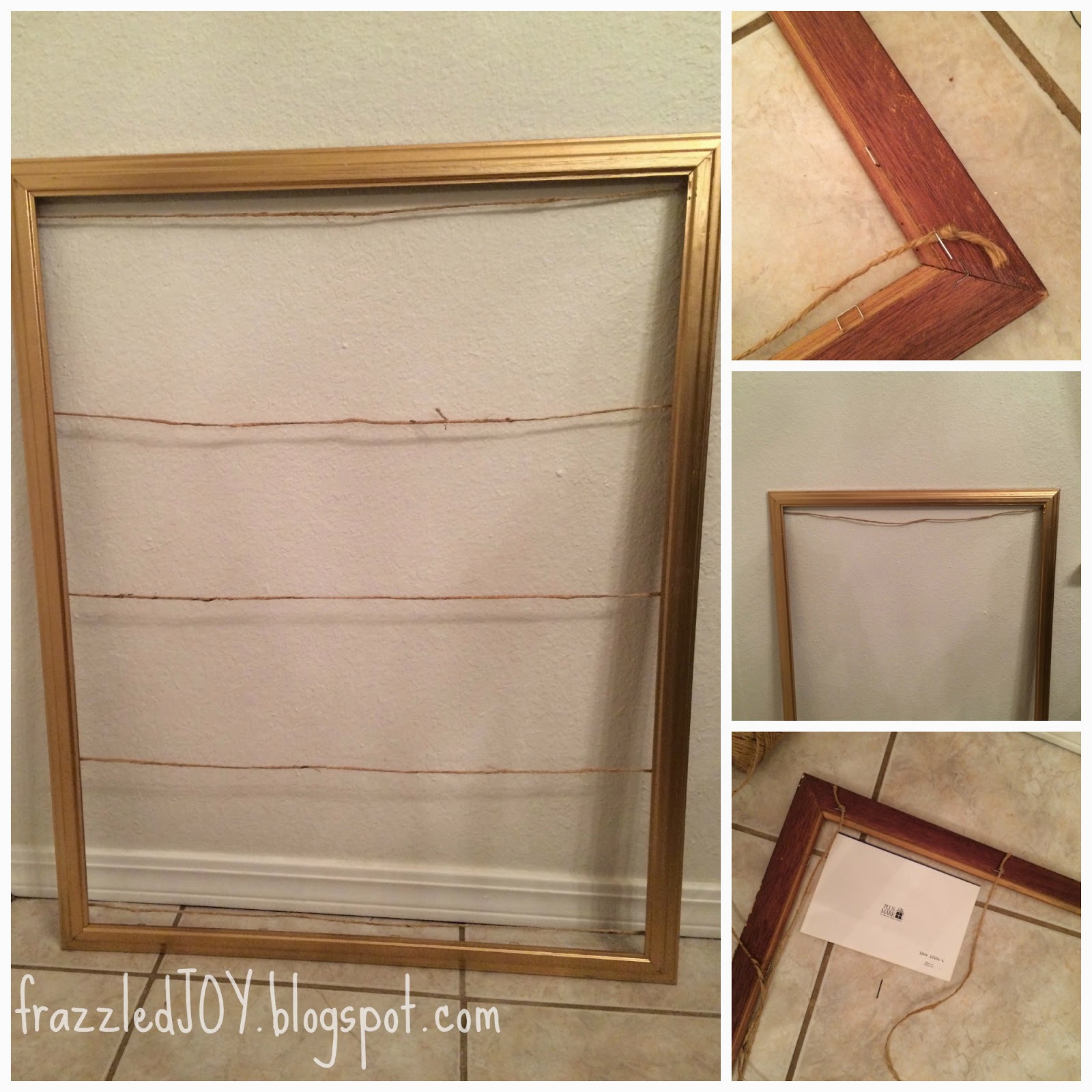 At the end the frame got a little bit more dressing in the form of a red ribbon and bow to hang it by.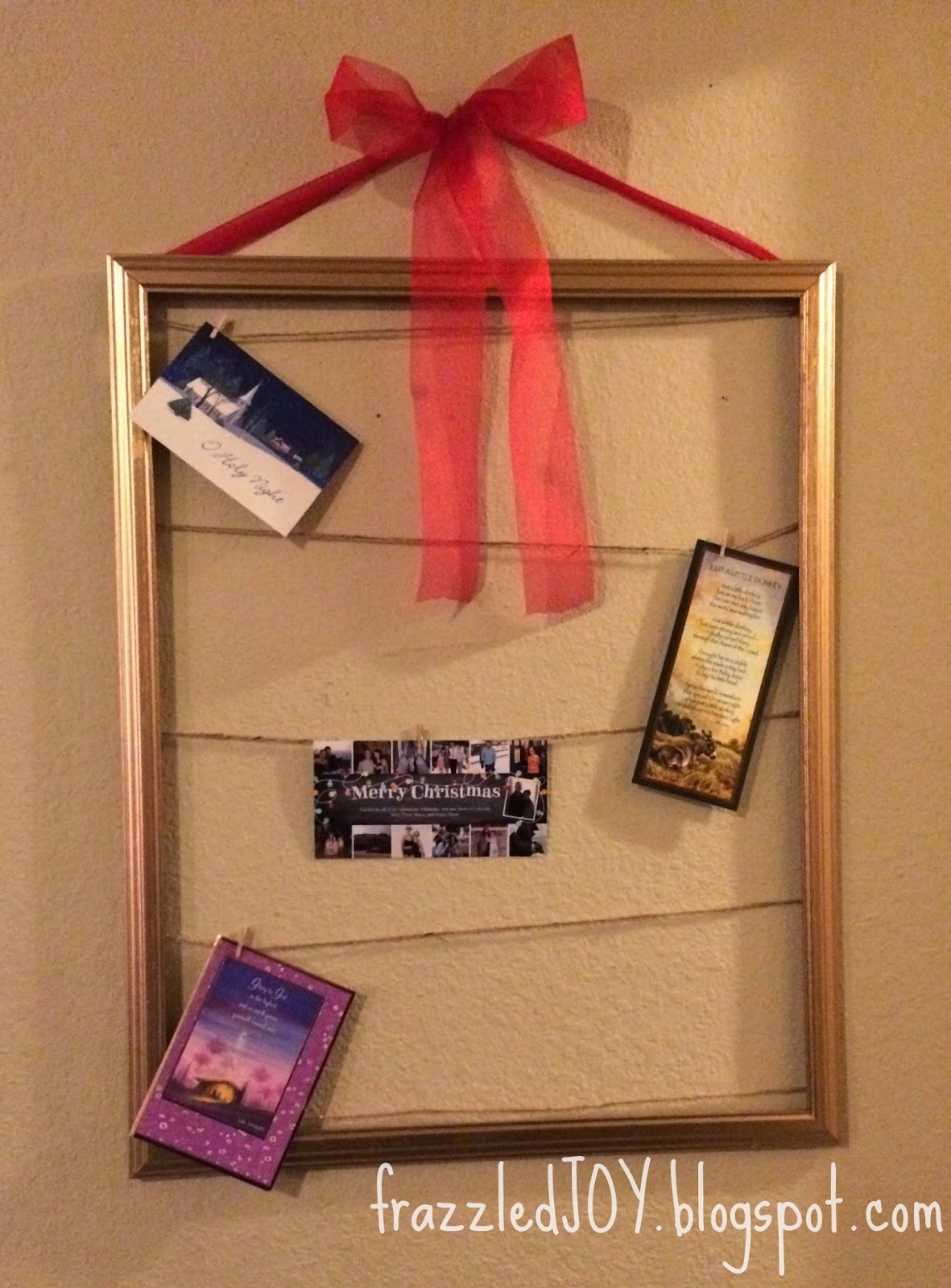 Perfect! Now, the cards from our friends have a special place! 🙂
I don't know what it is, but something about Christmas makes me feel extra crafty!! Be sure to stop by on Friday for a fab party. 🙂


Sign up to join the challenge and take back your house in 2018!
#takebackthehousechallenge