Hey there friends!! Is the month of December as crazy and hectic for you as it is for us?? Between Christmas shopping, kids sports, Christmas programs, and Christmas parties I find it hard to find time to cook! But, after a while eating out gets old, and expensive.
This week I whipped up one of our family favorites that is really so quick and simple – Taco Soup.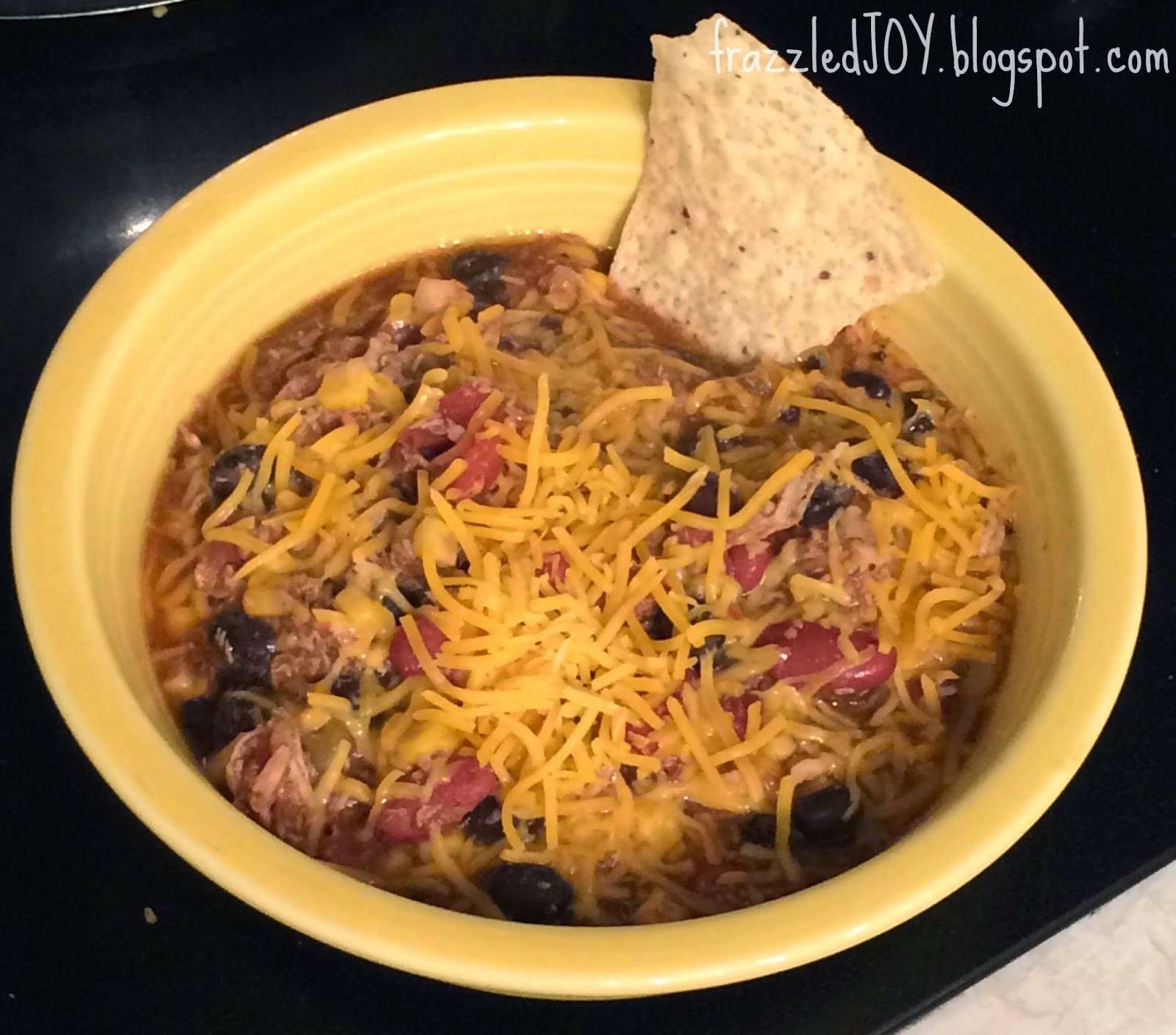 Maybe you have your own version of this, but I get asked about it all the time (cuz it's so easy), so I thought I would share.
Several years back I was looking for a tortilla soup recipe, but everyone I found had ingredients I didn't have and I was not going to the store. In my search, I also stumbled across a couple of taco soup recipes. So, I took a little bit from each one, based on what I had on hand, and came up with this.
1 – 1 1/2 lb. ground beef OR 3 chicken breasts
1 can of diced tomatoes OR rotel
First step – cook the meat. If you are using chicken I have the best tip for some of you! Own a kitchenaid mixer?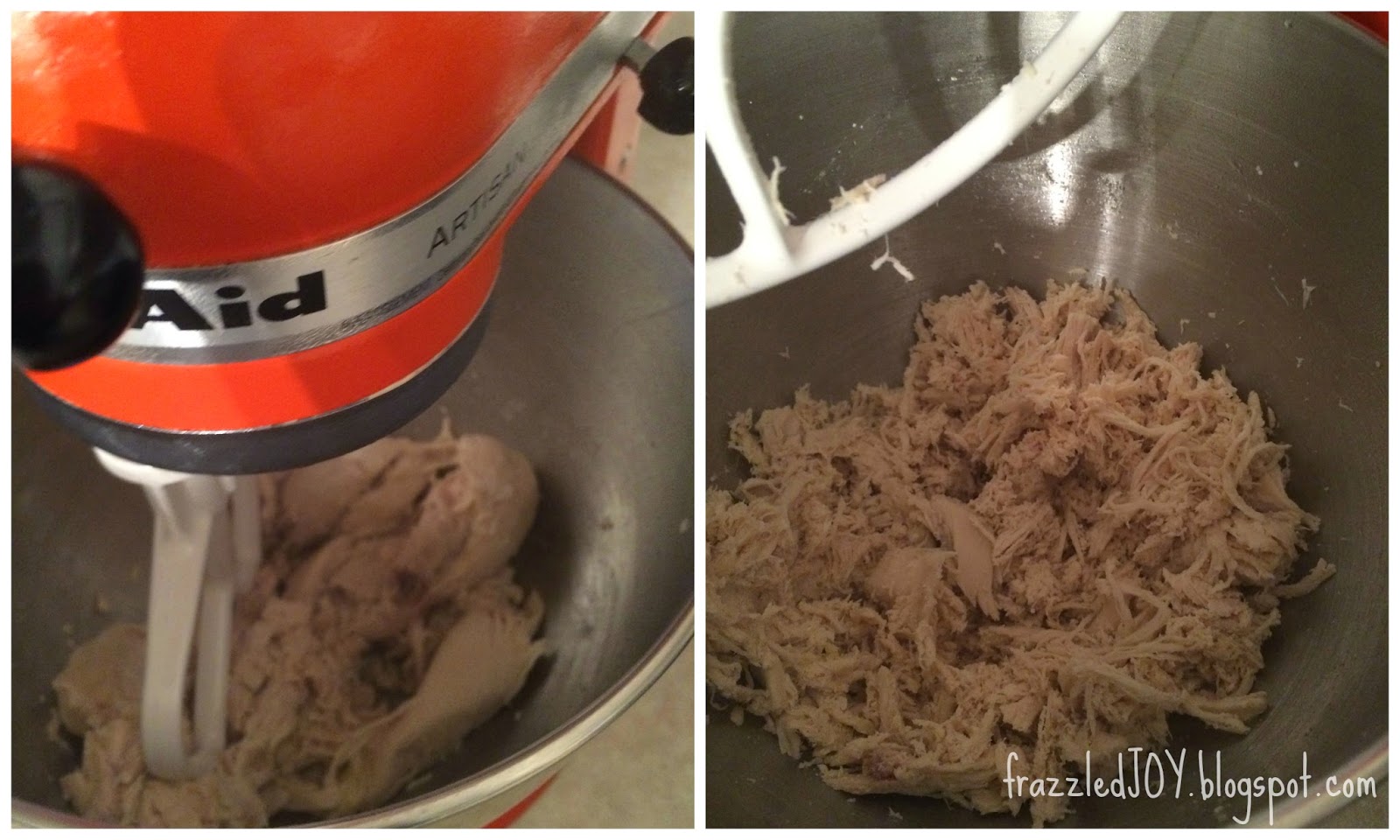 Put the cooked chicken in with the paddle attachment, turn on low and watch that chicken shred!! So much easier!
Second step – dump everything in.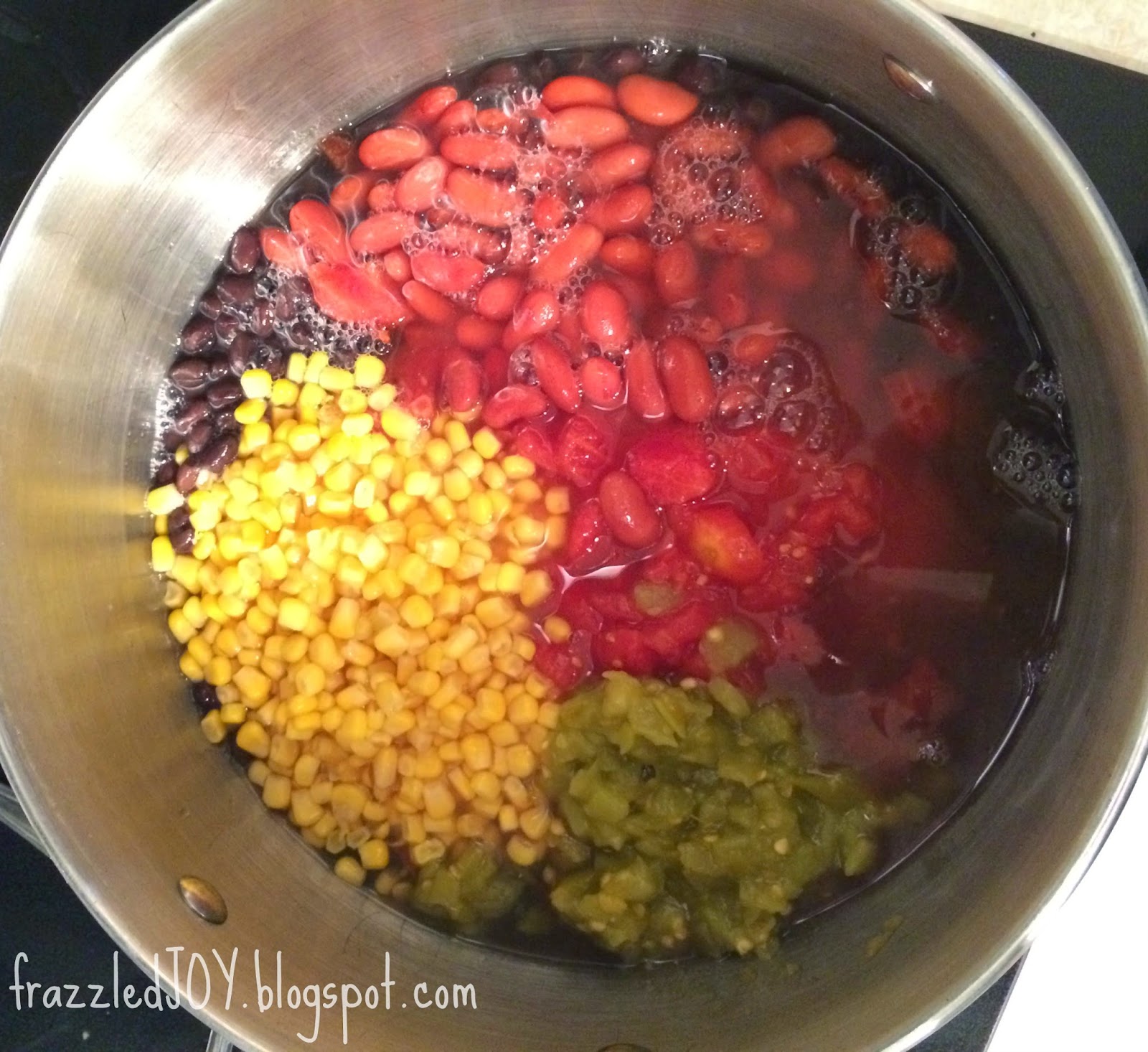 this time I did not have rotel but I did have a can of green chilies, so I added that
Third step – stir and heat. Everything in that pot is cooked, it just needs to heat. 🙂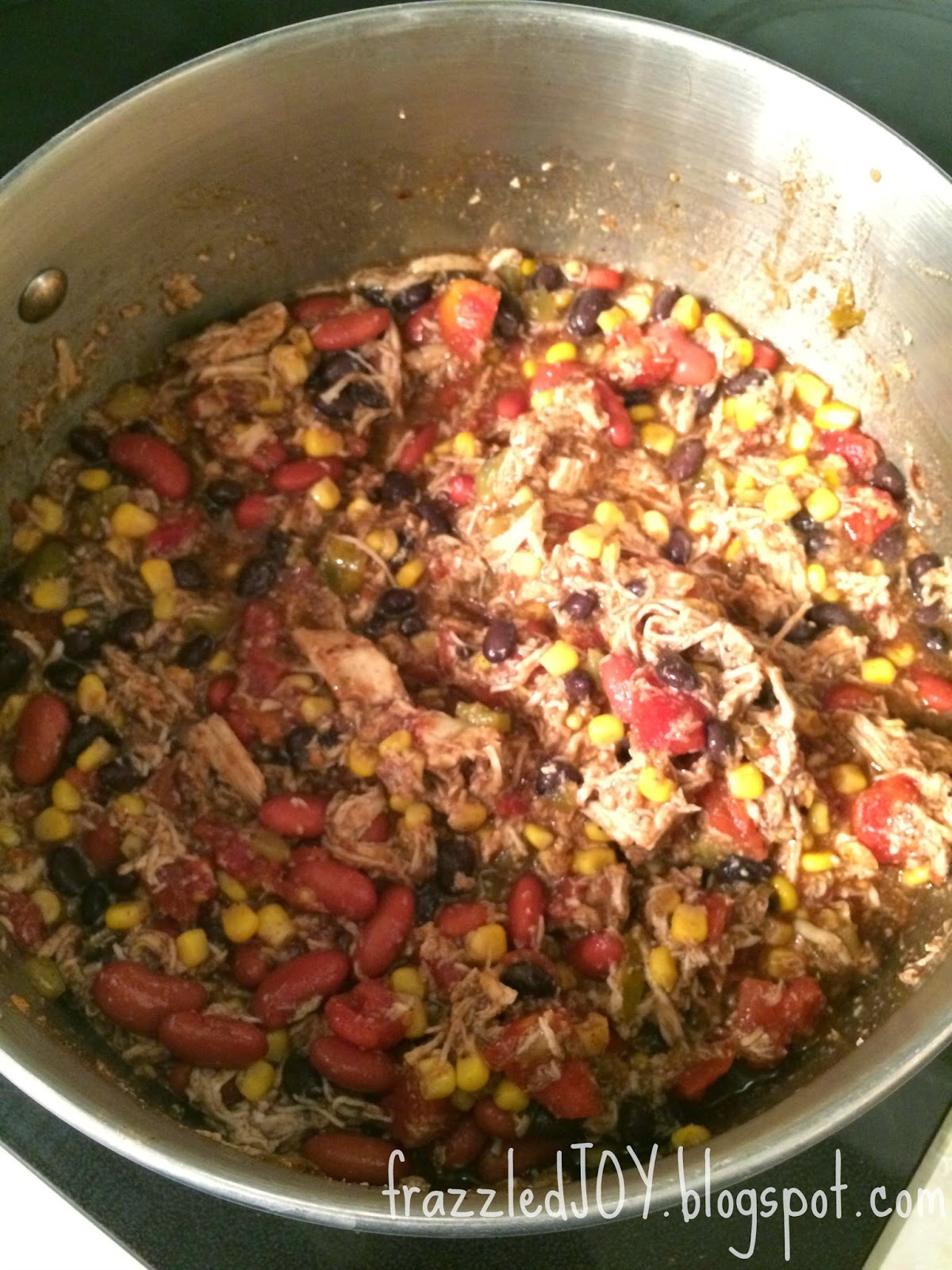 The longer it cooks the better it tastes, because it gives time for the flavors to mix together. But if you only have 30 minutes for it to simmer, no problem, still yummy. I have also cooked this in the crockpot. Works great. I use this homemade taco seasoning
(tweaked a bit – I don't care for cumin)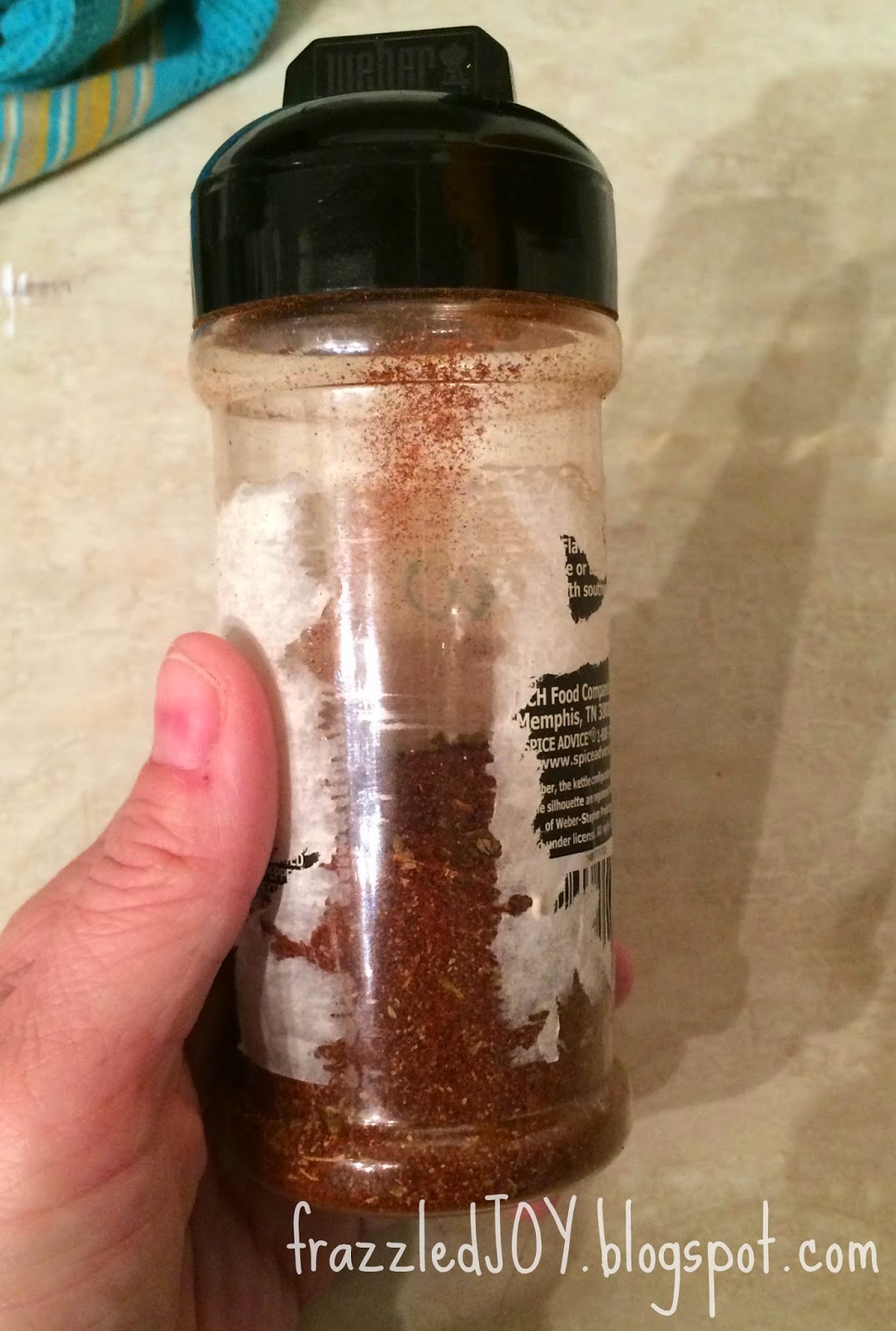 Don't you love my fancy container 🙂
which I love because I can put in as much or as little as I want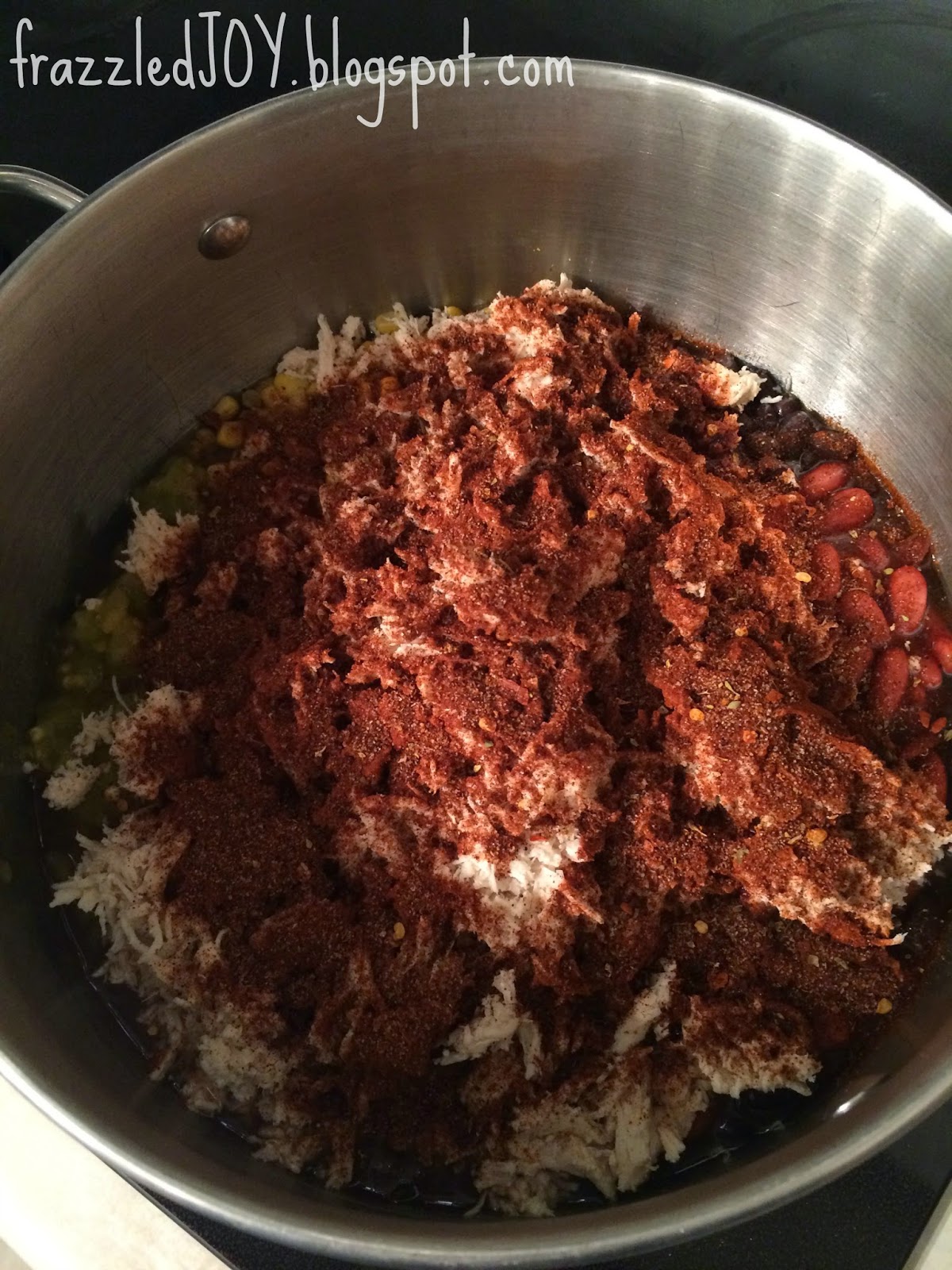 – plus I know exactly what's in it.
This recipe really is fool proof!!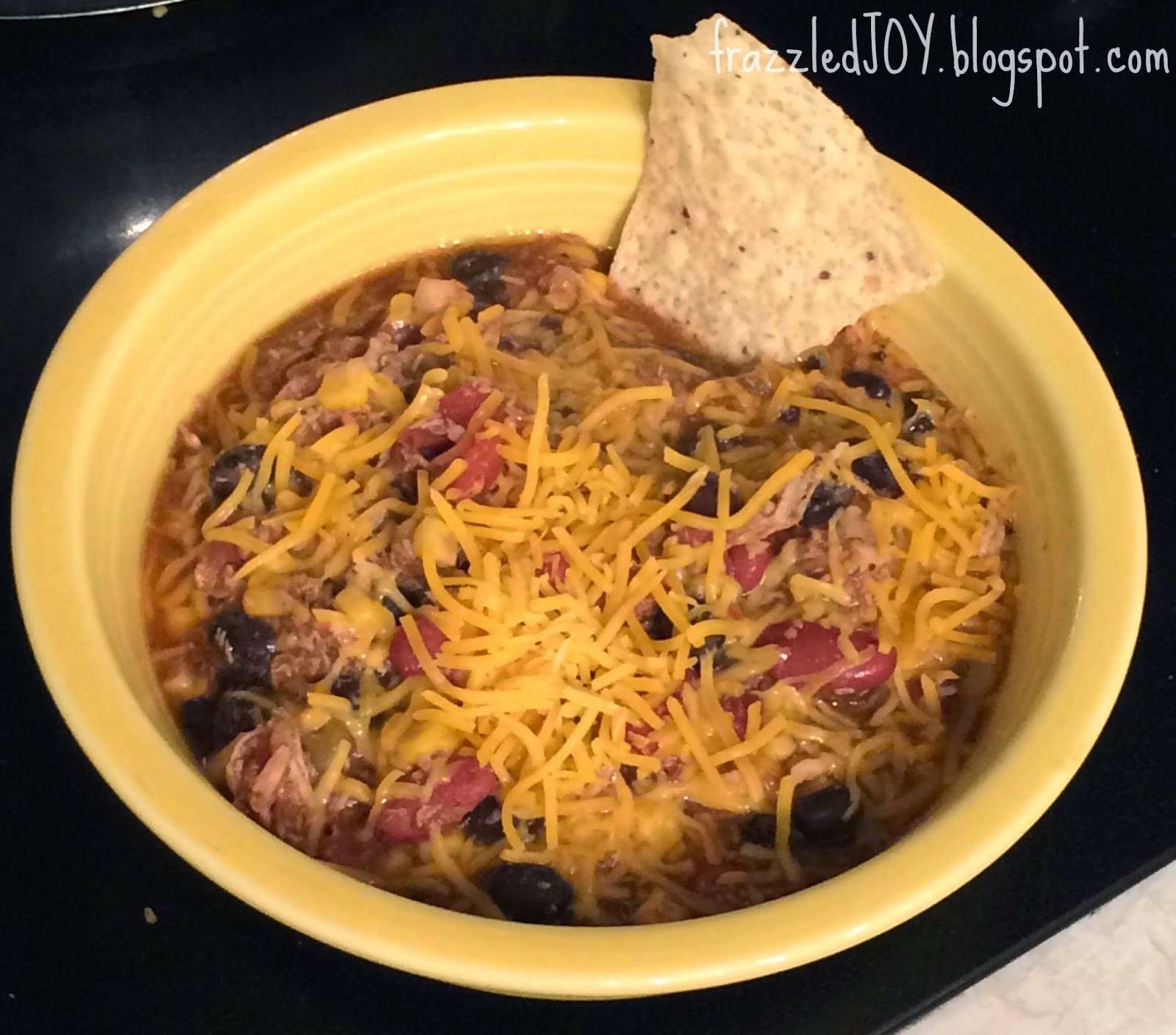 We like ours with a little shredded cheddar cheese on top and tortilla chips! YUM!!
Have a great weekend friends and enjoy!!