Hey friends!!  Hope everyone is doing well!!  I'm happy to have the sun shining here today!!
In my post for the new year, I mentioned wanting to update our family room.  Although I have done a couple of things here and there and there to brighten up the space, it still doesn't feel very cohesive to me.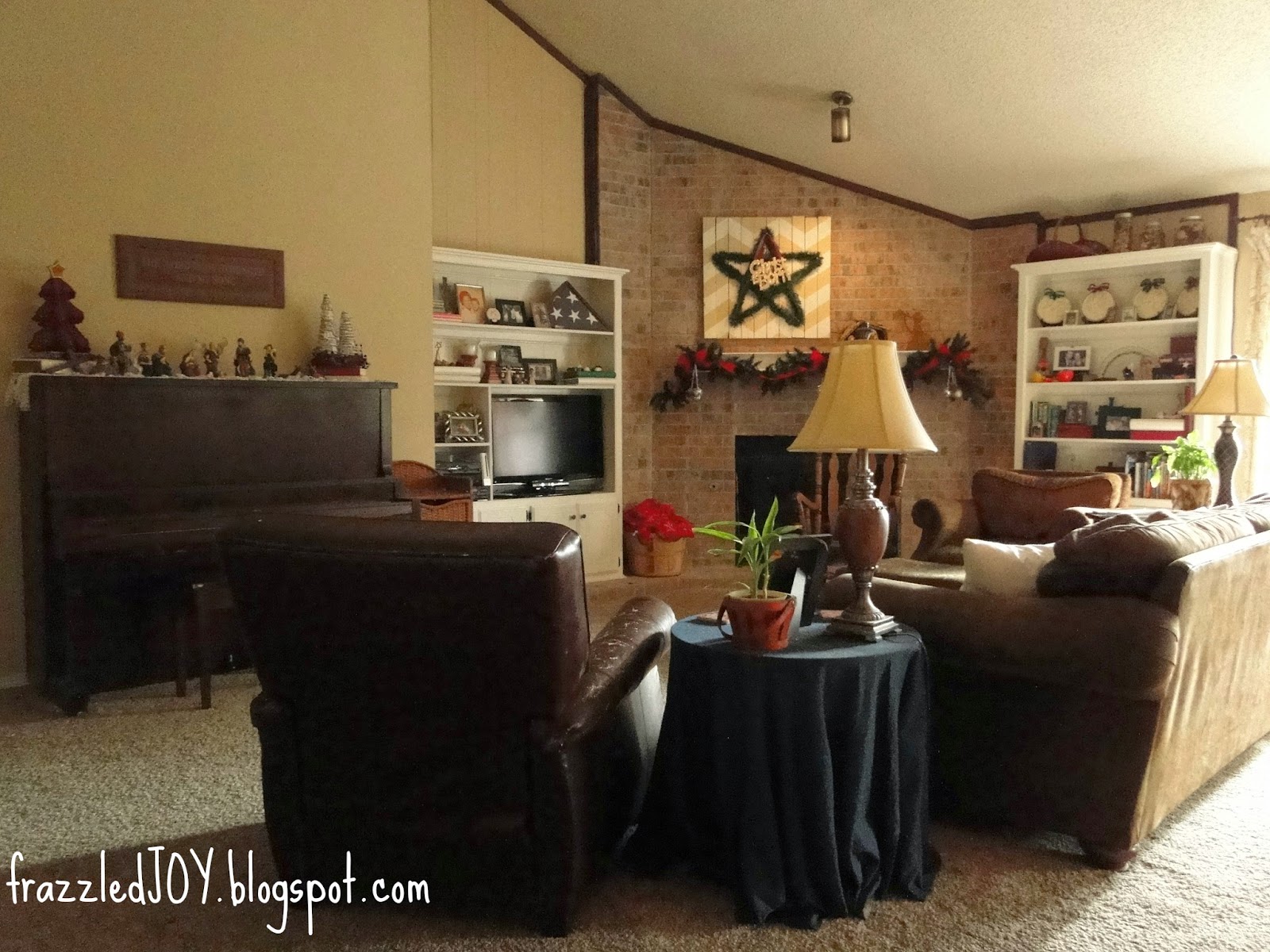 I know I'm not the only one who fell in love with the HGTV dream home this year!!  Several of my favorite bloggers featured it on there site.  The light and airy cape cod feel is so what I would love!!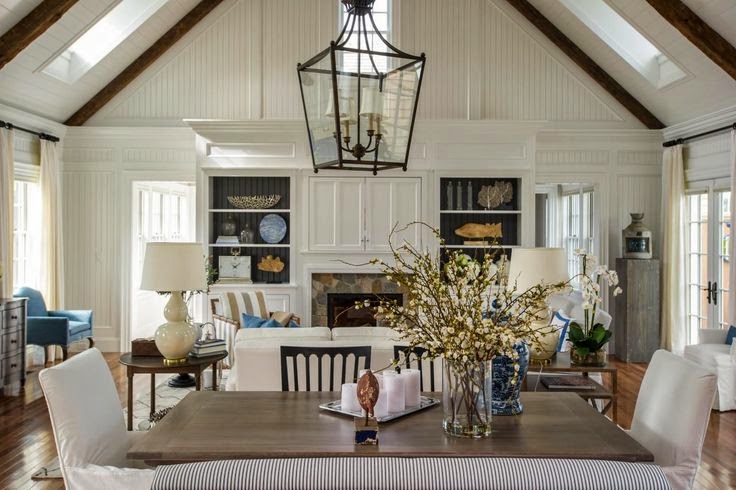 We are missing a few elements – lots of windows, skylights, hard wood floors, and of course the beach – but I'm hoping to come close to this feel with our update.  Here are a few more pics to give you an idea of what I'm thinking.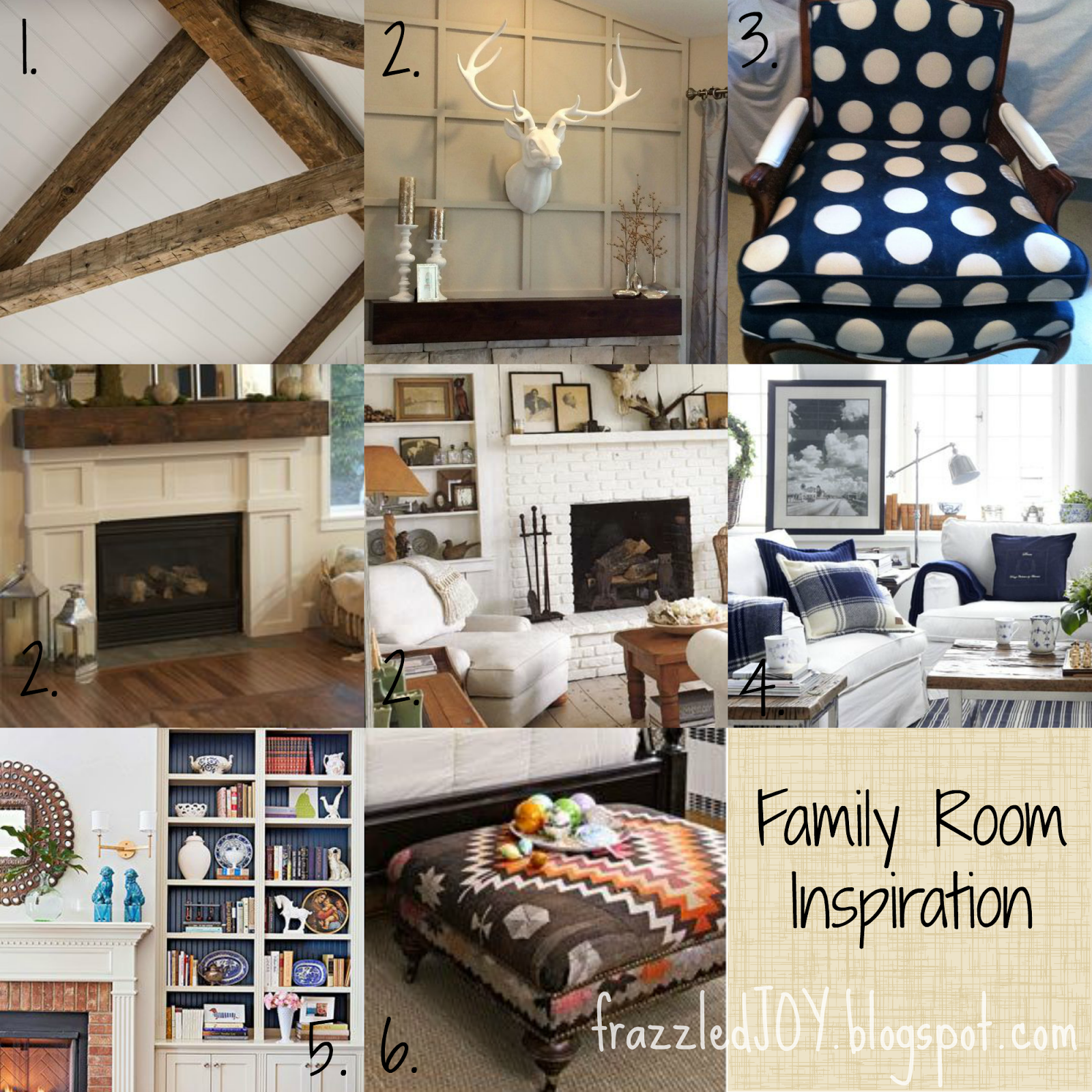 1.  We have a center beam in our vaulted ceiling, and I have toyed with the idea of adding some down the sides.
2.  The fireplace is getting a makeover.  I'm still on the fence between more white wash, or full-on paint.  And, I plan on trimming out part of that brick wall with wood.  And, of course a natural wood mantel (see the new mantel here).
3. I am on the hunt for a couple of chairs to re-cover in a fun print or pattern.
4.  We are in need of new furniture, and I am currently trying to convince my hubby that white slip-covers are the way to go.  🙂
5.  I went all-white with our built-ins a couple of years ago and loved it, but I think I'm ready to pull some color back in by painting the backs.
6.  We have one smallish ottoman right now that we all fight over.  We either need a giant one or two.  I love the idea of using something with pattern and interest to cover it with to contrast the white couch.
I plan to go with a warm white on the walls.  I love the flexibility it gives you with all the other decorating.  What warm white do you love??  
So, there you have it – a plan.  It's good to corral all my thought together!!  Who knows where I will start or how long it will take (because as usual it will all be done on a snug budget), but at least I have a plan right?  Ha!
Wanna see how we've done? Check out these posts